As travelers, we often don't consider the definition of a "lake" — we're probably too busy swimming in them, boating across them, or simply idling the day away beside them. Merriam-Webster simply calls it a "large body of water surrounded by land," but scientists and government agencies have their varying own methods for classifying whether a body of water is big enough (or natural enough) to be considered a lake. Whatever you call them, the simple fact is some states have more of them than others — so here's where to head if you love lakes.
8. Alaska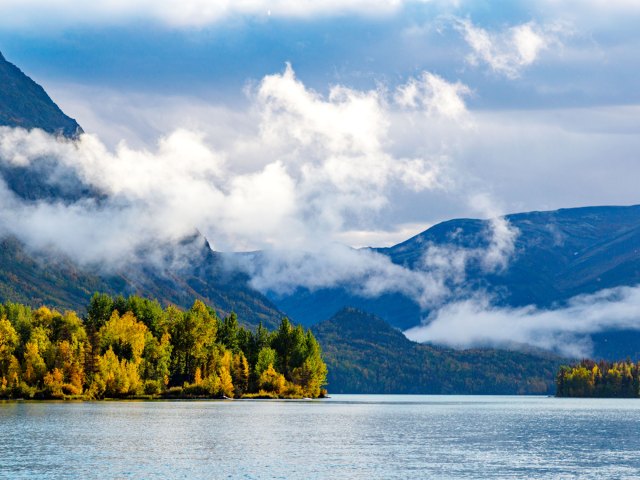 Nicknamed the "Last Frontier," Alaska is defined by its wilderness, with mountains, rivers, and lakes taking up much of its picturesque landscape. The state is home to 3,197 officially named natural lakes, including well-known lakes such as Lake Clark, Kenai Lake, and Mendenhall Lake. If this wasn't already an impressive number, Alaska contains 3 million unnamed lakes that are greater than five acres, many of which are difficult to access on foot. When these lakes are combined with the state's 12,000 rivers, Alaska accounts for nearly half of the nation's surface water.
7. Minnesota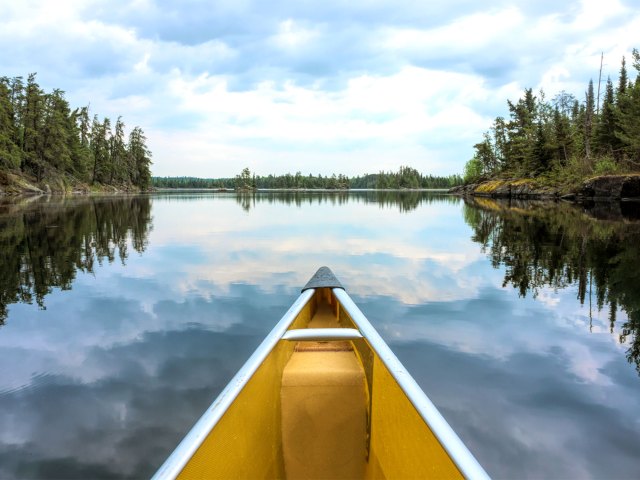 It's no surprise that the state known as the "Land of 10,000 Lakes" makes an appearance on this list. In fact, Minnesota is home to so many bodies of water that it's difficult to get an official count, with various agencies reporting different numbers. While some report up to 15,291 official lakes in the state, the Department of Natural Resources claims there are 11,842 lakes in total. The real number could be somewhere in between: The University of Minnesota Duluth claims the state has 14,380 lakes — if you count the lakes that cross into Canada and do not include lakes under 10 acres.
6. Wisconsin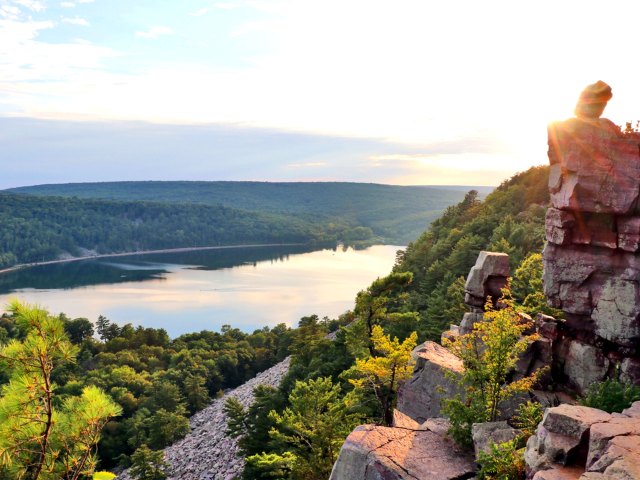 It's a hotly debated topic as to which state has more natural lakes: Wisconsin or Minnesota. This is due to the fact that state agencies maintain different criteria as to what defines a lake. The Wisconsin Department of Natural Resources claims that the state has 15,000 lakes, which is well over Minnesota's official number. However, Wisconsin's record-keeping includes lakes under 10 acres. And of these 15,000 lakes, over half of them are unnamed. When you apply the Minnesota standards to the Wisconsin map, only 5,898 bodies of water are officially lakes, which means Wisconsin has far fewer lakes than its western neighbor.
5. Michigan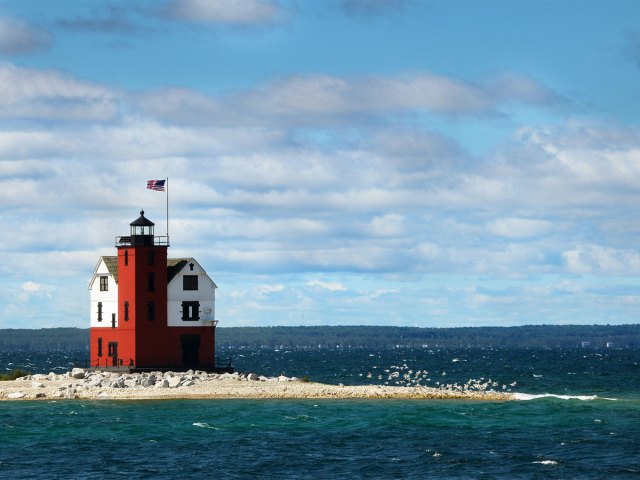 It's not called the Great Lake State for nothing: Michigan is bordered by four Great Lakes (Michigan, Superior, Huron, and Erie). As a result, the state is home to 2,963 miles of shoreline along the Great Lakes, but these are technically classified as coastal waters according to the Coast Guard. According to the Michigan Department of Natural Resources, the state has over 11,000 inland lakes, 2,700 of which are mapped out by the government. This number includes lakes larger than five acres — when you include lakes less than an acre, the total count jumps to 38,728.
4. New York
The Empire State has more than 7,600 freshwater lakes, ponds, and reservoirs, according to state officials. Notably, it shares Lake Champlain with neighboring Vermont, which is one of the country's largest lakes, covering nearly 500 square miles. New York is also home to the Finger Lakes, a region known for its narrow lakes, rolling hills, and abundance of wineries. One of the most popular lakes to visit in the region is Lake George, nicknamed "Queen of American Lakes" for its beauty and crystal-clear water. New York also provides access to not one, but two, Great Lakes, with 570 miles of shoreline along Lake Erie and Lake Ontario.
3. Maine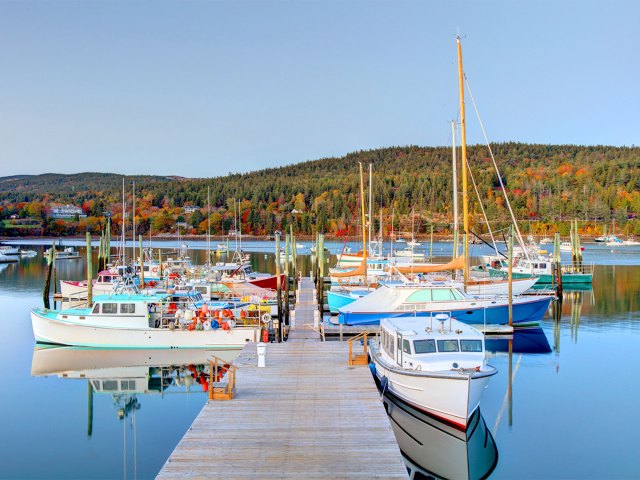 There is often deliberation as to whether Maine's plentiful water sources should be labeled as lakes or ponds. Traditionally, the distinction between the two is made in regards to the sun: If sunlight can penetrate to the bottom of all areas of an inland body of water, it is a pond. Deeper bodies of water that cannot be fully penetrated by sunlight are lakes. However, the state has decided that if the body of water is over 10 acres large, then it is legally a "great pond" — regardless of whether sunlight reaches the bottom or not. As a result, Maine officials have counted 5,785 lakes in the state, most of which are classified as great ponds.
2. Texas
The Lone Star State is home to roughly 7,000 lakes, though most of these are human-made. Texas is known for its large bodies of water including Grapevine Lake, Toledo Bend Reservoir, and Possum Kingdom Lake, but some may argue that these reservoirs don't count as lakes since they're not naturally occurring. To further complicate the matter, one lake that most people believe to be naturally occurring — Caddo Lake in East Texas — should actually be classified as a swamp. But whether it's a lake, swamp, or reservoir, the state has its fair share of water for residents and visitors to enjoy.
1. Florida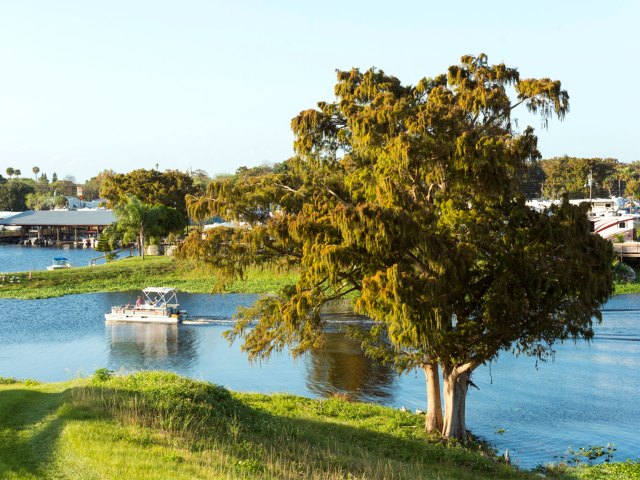 Florida is filled to the gills with lakes: The Sunshine State is home to more than 30,000 lakes, covering 3 million acres of land. While some of these lakes are naturally occurring — including the 448,000-acre Lake Okeechobee, the state's largest — many of them are human-made. These human-made lakes are often a result of building infrastructure, particularly in residential areas to assist in flood control. It's also worth noting that many of Florida's lakes are home to alligators and snakes, so it's always best to pay attention to your surroundings while swimming.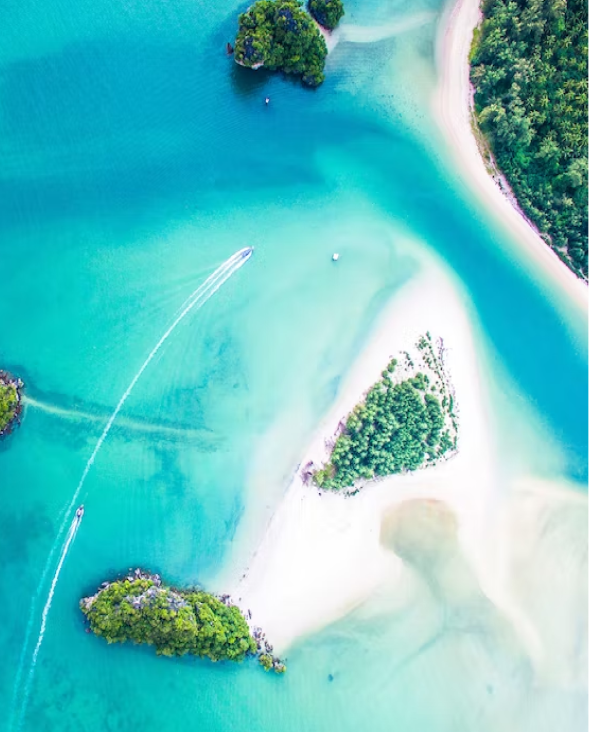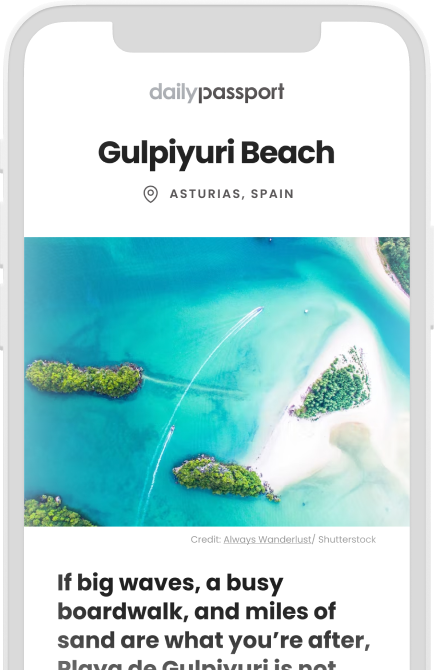 The world is waiting.
Daily Passport is your ticket to the four corners of the earth. Start exploring today.
Please enter valid email.
By subscribing you are agreeing to our Privacy Policy and Terms of Use.