Each autumn, Oktoberfest welcomes hundreds of thousands of visitors to Munich, the capital of Germany's Bavaria region, for two weeks of beer drinking, bratwursts, folk dancing, and lederhosen. Though the celebration is now world-famous, it all began with the festivities for a royal wedding in 1810. Munich, of course, still hosts the original Oktoberfest to this day, but other cities around the globe put their own spin on the Bavarian tradition. Here are seven of the best Oktoberfests to visit outside of Germany.
Kitchener-Waterloo Oktoberfest – Ontario, Canada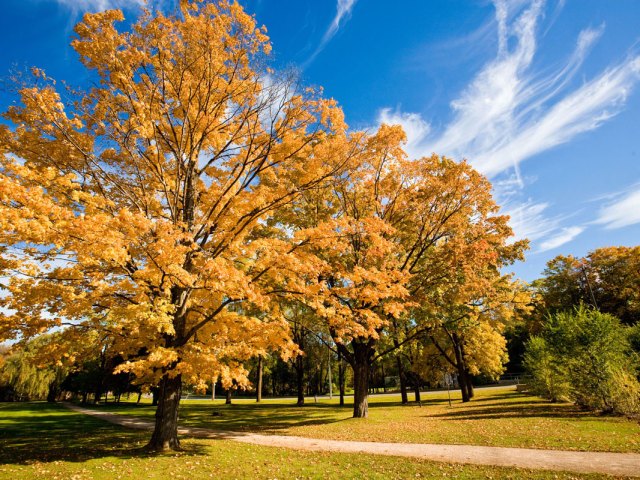 In late September, the twin cities of Kitchener and Waterloo join forces for not only the biggest Bavarian festival in Canada but also the largest Oktoberfest celebration outside of Germany. The inaugural Kitchener-Waterloo Oktoberfest kicked off in 1969, when patrons consumed an incredible 57,000 gallons of beer and 50,000 pounds of sausages.
It's now become an 18-day event with more than a dozen family-friendly event halls (festhalle in German) and beer gardens spread throughout the two towns. Locals come dressed in lederhosen and dirndl dresses to enjoy activities such as barrel racing and a Miss Oktoberfest pageant. The festival coincides with Canadian Thanksgiving (the second Monday in October) and includes the country's largest Thanksgiving Day parade.
Denver Oktoberfest – Denver, Colorado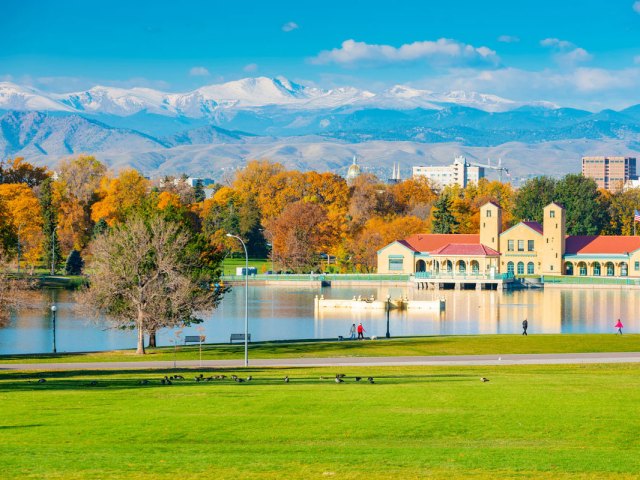 Craft beer aficionados head to the Mile High City year-round to sample artisanal and experimental brews at dozens of brewpubs, microbreweries, and taprooms. But during the last two weekends of September, it's time for German beer-drinking customs to take center stage at Denver Oktoberfest.
The festival, which began in 1969, features pop-up venues spread all across the city. Alongside abundant ales and German fare, there's keg bowling, sausage eating, and stein hoisting competitions. Judges keep an eye on everyone's outfits, too, and hand out awards for the best dressed attendees. The first weekend of Oktoberfest coincides with Denver Beer Week, so the city is literally swimming in beer and beer-centric activities.
Frankenmuth Oktoberfest – Frankenmuth, Michigan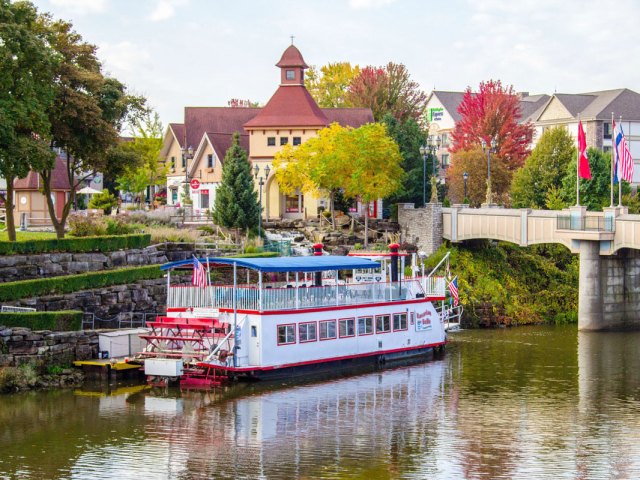 The moment you set foot in Frankenmuth, Michigan, the city's German connections are obvious. Bavarian-style buildings line Main Street and serve as breweries, chocolate shops, hotels, and even a cuckoo clock store. It's fitting that this city nicknamed "America's Little Bavaria" puts on an annual beer festival, Frankenmuth Oktoberfest, which has even gained recognition from across the pond. (Lord Mayor Christian Ude of Germany gave the event an official blessing in 1996.) Frankenmuth was also the first city in the U.S. to import beer from the historic Munich brewery Hofbrauhaus in 1997.
Each September, Midwestern beer lovers flock to Heritage Park for steins of pilsner, pretzels, schnitzels, and dancing at a replica German beer hall. Those planning on staying for a few extra days can continue on the German beer trail at the 150-year-old Frankenmuth Brewery and the Frankenmuth Historical Museum.
Harvest Haus – Vancouver, Canada
For one weekend in October, the PNE Forum events venue in Vancouver's Hastings Park becomes a place of non-stop beer drinking and European harvest traditions. Drinkers at Harvest Haus can choose from more than 25 European craft beers, wines, and spirits to fuel their merriment. Paired with the beer are seasonal dishes and Oktoberfest classics, such as schnitzel and spaetzle, and an oompah band brings German sounds to the party. The Stein Olympics at Harvest Haus also offers sporting entertainment — including axe throwing, beer pong, darts, and giant Jenga.
London Oktoberfest – London, England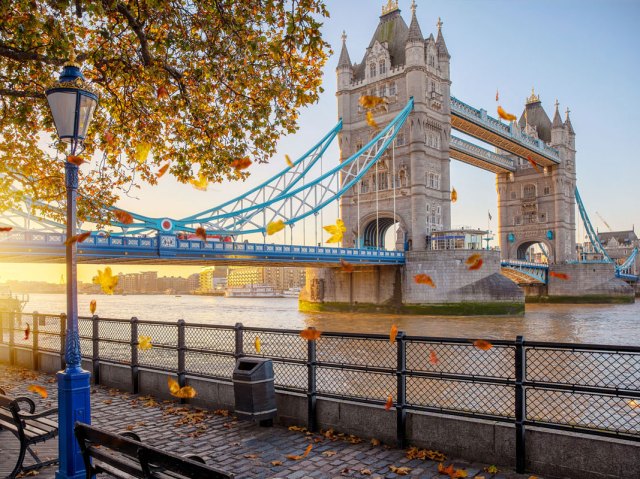 Brits are known to enjoy their beer, so boisterous Bavarian beer parties aren't out of place in the United Kingdom. London Oktoberfest features multiple weekends of revelry from early October to mid-November. The events take place at three citywide venues and welcome over 50,000 guests. Revelers can find beer tents with long communal tables and waiters and waitresses dressed in the iconic blue and white colors of Bavaria. There are also special family and Halloween days, when guests are encouraged to join the party dressed in costume. Otherwise, the rest of the time, almost everyone comes in dirndls and lederhosen, chilly British weather be damned.
Oktoberfest Blumenau – Santa Catarina, Brazil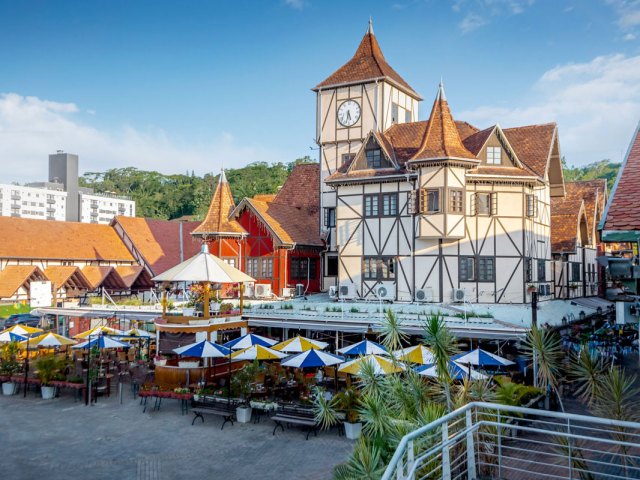 A German chemist and pharmacist named Hermann Otto Blumenau founded the city of Blumenau in southeastern Brazil in 1850. Today, the city's German heritage is proudly displayed each fall at one of the world's largest Oktoberfest festivals. First held in 1984, Oktoberfest Blumenau welcomes over 500,000 guests. Events kick off with a parade and beauty pageant on XV de Novembro Street, which is notable for its replica Bavarian landmarks.
The beer-chugging, bratwurst-feasting fun then moves to Villa Germanica Park, a square also surrounded by Bavarian buildings. Serious beer drinkers can enter the Chope em Metro contests, in which participants try to down a meter-tall glass of beer without spilling a drop. While here, it's worth visiting the Beer Museum Blumenau to learn how the city grew to become Brazil's capital of beer.
Oktoberfest Zinzinnati – Cincinnati, Ohio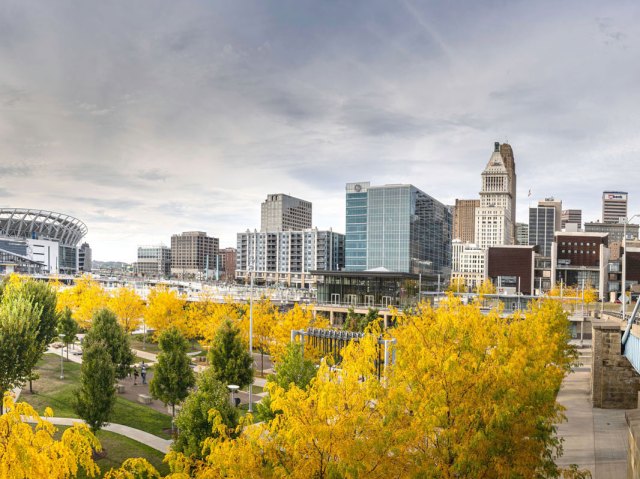 America's largest Oktoberfest is held every September on the riverfront of Cincinnati, Ohio. Oktoberfest Zinzinnati first took place in 1974 and now draws more than half a million people each year. It's a colorful showcase of Southwest Ohio's German heritage, as German immigrants were among the first to settle the city in the late 1700s. Visitors can expect typical Bavarian food and beer provided by Samual Adams and local craft breweries. It all comes with a soundtrack of oompah music from Cincinnati's finest German-American bands, regional musicians, and karaoke.
Among the festival's major highlights is the Running of the Wieners, when one hundred dachshunds compete in a race while dressed in hot dog costumes. The course is only 75 feet long, but the owners and dogs take the 10 heats and final seriously. To top off the festivities, there are also beer barrel rolling and stein carrying contests.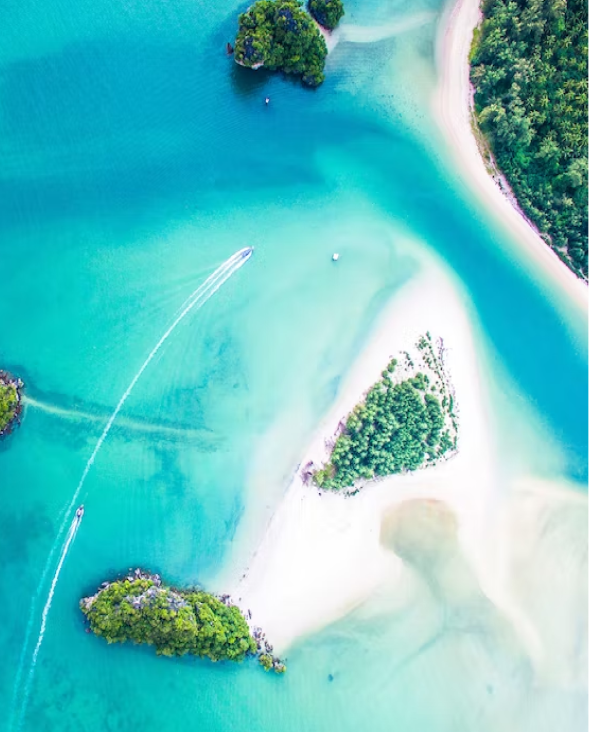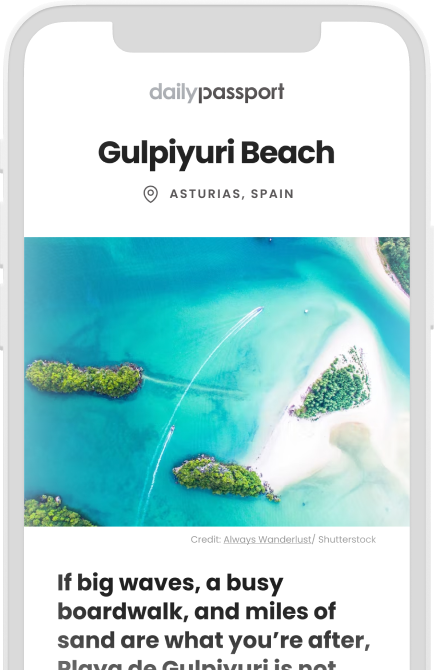 The world is waiting.
Daily Passport is your ticket to the four corners of the earth. Start exploring today.
Please enter valid email.
By subscribing you are agreeing to our Privacy Policy and Terms of Use.