Before the Michelin Guide was the authority on fine-dining across the globe, it started in 1889 as a pocket-sized book, the brainchild of brothers Andre and Edouard Michelin, who founded their namesake tire company and were looking to encourage motorists to take more road trips. The guide offered maps, practical roadside tips, and, of course, recommendations for places to eat, drink, and sleep along the way. Today, the Michelin Guide rates more than 30,000 restaurants across three continents, awarding either one, two, or (rarely) three stars to restaurants that exhibit mastery of flavor, technique, and consistency. These eight cities around the world are home to the most Michelin-starred restaurants, as of 2023.
8. Singapore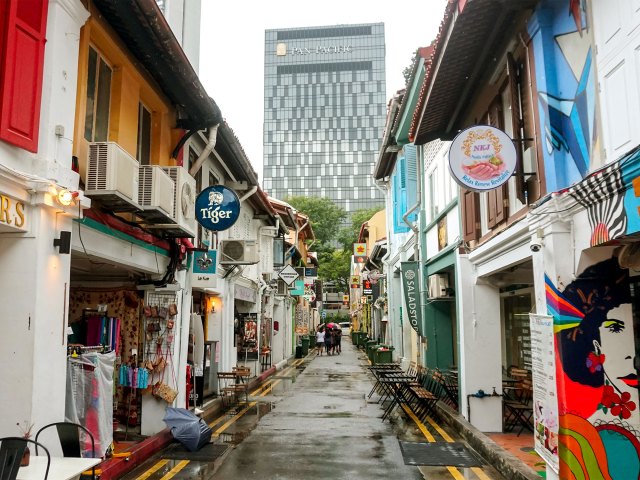 Reflective of its vibrant culinary scene, this compact Southeast Asian city-state boasts an impressive 52 Michelin-starred restaurants, 10 of which hold two or three stars. The latter includes upscale French contemporary cuisine at Les Amis and Odette, as well as European contemporary at Zén from chef Björn Frantzén, who also helms its acclaimed sister restaurant Frantzén in Stockholm, Sweden. But Michelin-starred dining in Singapore doesn't have to make a big dent in your wallet — several recipients on the list are acclaimed street food vendors.
7. New York, New York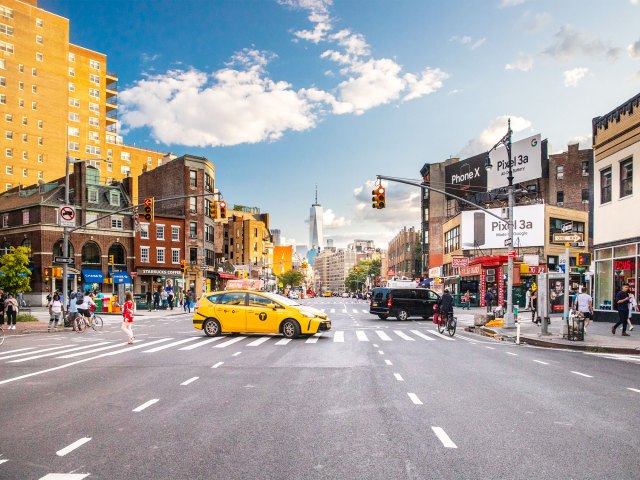 The Big Apple packs in 72 starred restaurants, and five of those feature a coveted three stars. Among them are the kitchens of superstar chefs like Thomas Keller (for modern American and French at Per Se), Eric Ripert (for contemporary seafood at Le Bernadin), Daniel Humm (for New American at Eleven Madison Park), and Masa Takayama (who helms Masa, the only three-starred sushi restaurant in the United States).
6. London, England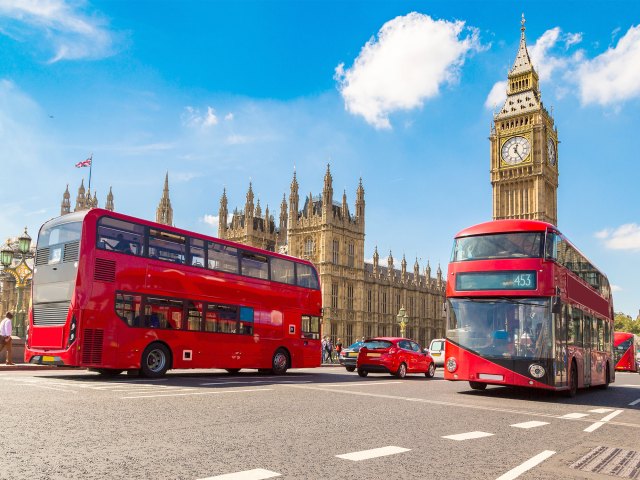 Always on the cutting edge of fashion, music, and food, London unsurprisingly makes the list. With chefs like Gordon Ramsey (who became the first Scottish chef to earn three Michelin stars for Restaurant Gordon Ramsey) and Alain Ducasse (whose Alain Ducasse at the Dorchester has garnered three Michelin stars for more than a decade for its modern French cuisine), Greater London clocks in with 74 Michelin-starred restaurants — with an impressive 17 restaurants earning two or three stars.
5. Hong Kong
Hong Kong packs quite a culinary punch within its 427 square miles — there are 77 Michelin-starred restaurants, and among these, seven shine with three stars, the guide's highest ranking. Foodies can sample a variety of cuisines, reflective of Hong Kong's cosmopolitan nature. Highlights include Cantonese (T'ang Court, Forum, or Lung King Heen); contemporary French (Caprice or Louise); and Italian (8 ½ Otto e Mezzo).
4. Osaka, Japan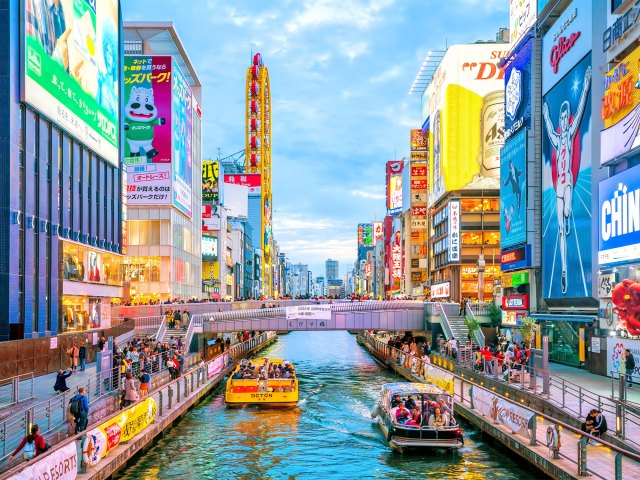 Osaka is home to 93 Michelin-starred spots — and though the city is considered Japan's street food capital, it also brings its A-game in fine dining with three restaurants under Michelin's highest three-star rank. Osaka also boasts more than two dozen new listings in recent years (including several Green Star restaurants, who commit to sustainable culinary practices). Consider Kashiwaya or Taian for artfully crafted Japanese fare.
3. Kyoto, Japan
Just 35 miles from Osaka is another Japanese city that makes a strong showing in the Michelin guide: Kyoto. Considered the cultural capital of Japan and home to numerous temples, the city is also known for its fine cuisine, kaiseki, which consists of multiple small dishes. Of its 97 Michelin-starred restaurants, an impressive 25 hold two or three stars. Japanese cuisine dominates the list, including Gion Sasaki, Mizai, and Isshisoden Nakamura.
2. Paris, France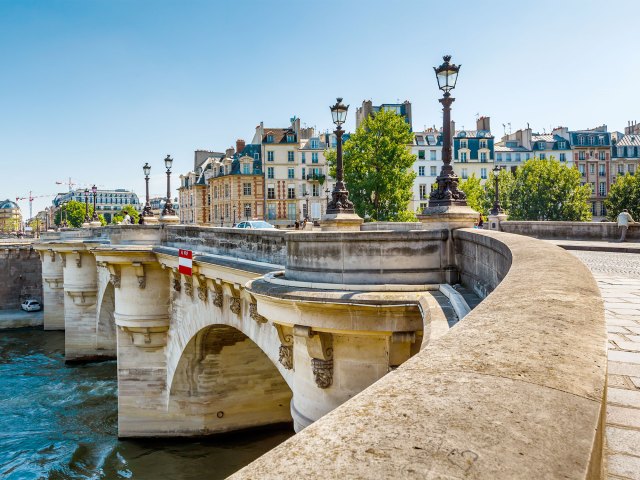 The City of Light can just as easily be called the City of Luxurious Dining with its impressive 127 Michelin-starred restaurants — including nine three-star establishments and 15 two-star venues. Inventive fine dining at the likes of Le Pré Catelan and Pierre Gagnaire are bucket-list experiences, but diners will find even greater variety in the one-star category: 103 of them can be found throughout the arrondissements. Explore myriad cuisines by sampling through a handful of them: Mexican at Oxte, Chinese at Shang Palace, or Italian at Le George.
1. Tokyo, Japan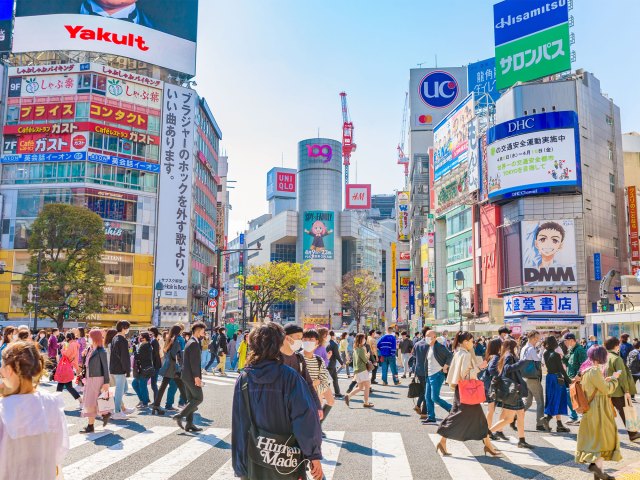 Tokyo takes the cake on the list of cities with the most Michelin-starred restaurants — its whopping 200 listings include 12 three-star restaurants, 39 two-star eateries, and 149 one-star establishments. These include recent additions like ramen restaurant Chukasoba Ginza Hachigou and Japanese restaurant Sorahana. Though Japanese fare in Tokyo is bound to impress, the city is home to an array of other accoladed options, too, including Italian (Alter Ego), Spanish (Zurriola), and French (Sezanne).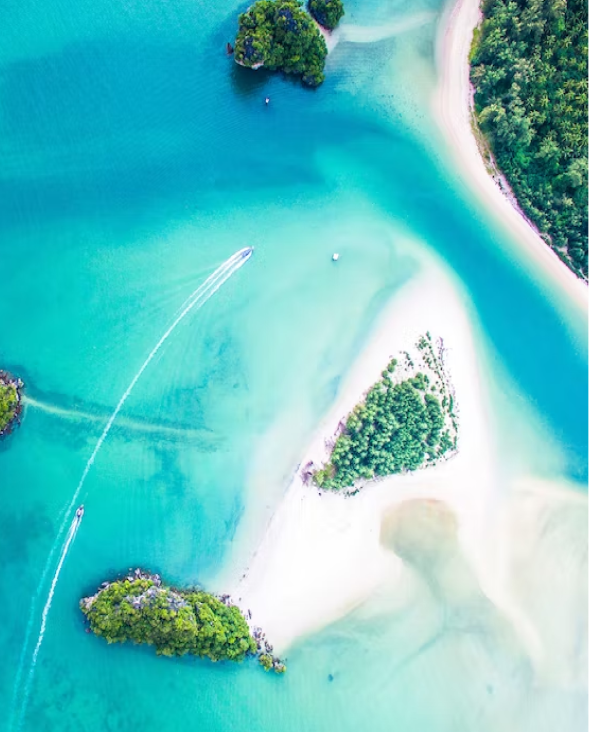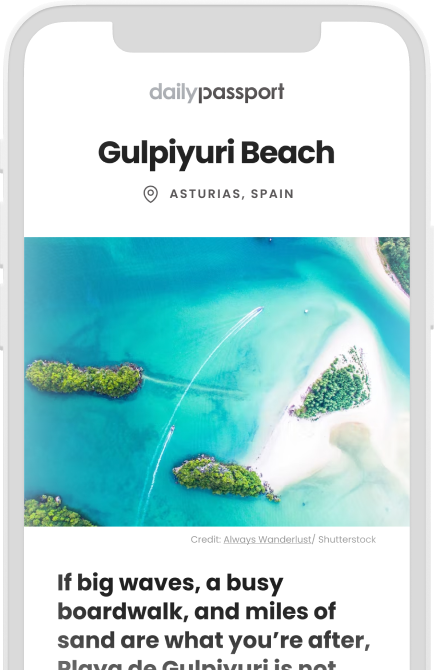 The world is waiting.
Daily Passport is your ticket to the four corners of the earth. Start exploring today.
Please enter valid email.
By subscribing you are agreeing to our Privacy Policy and Terms of Use.