Even in the most connected age in the history of the world — where it's possible to travel to most tucked-away corners of Earth — there remain some spots that are cut off and nearly unreachable. Some are situated in extreme climate zones, while others are hundreds, if not thousands, of miles away from population centers, while others still are difficult to access (think mountains, oceans, and other natural barriers). What are the 10 most isolated cites and towns in the world? Ahead, see the places that redefine "off-the-grid."
Iqaluit, Nunavut, Canada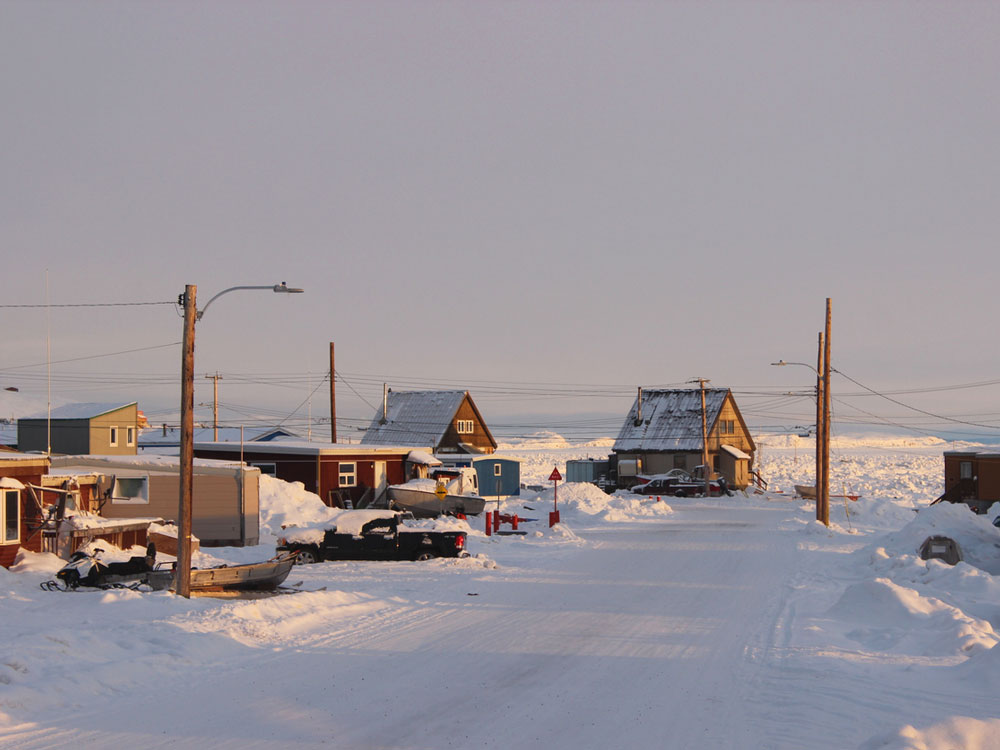 Canada is famous for its swathes of uninhabited landscapes — the country is geographically larger than the U.S. with 290 fewer million people. Among the country's most remote regions is the Nunavut territory, which makes up the majority of the Canadian Arctic Archipelago. Iqaluit, a thriving port city on Baffin Island with approximately 7,000 residents, is the territory's capital. Although the city is far removed from the rest of Canada, there are regular flights from Edmonton, Montreal, and Ottawa. Iqaluit is a gateway to arctic wildlife, stunning glaciers, and picturesque waterfalls such as at Sylvia Grinnell Territorial Park. Because of its extreme northerly location, the city experiences "midnight sun" (24-hour periods of consecutive sunlight) in summertime and the northern lights in winter.
Adamstown, Pitcairn Islands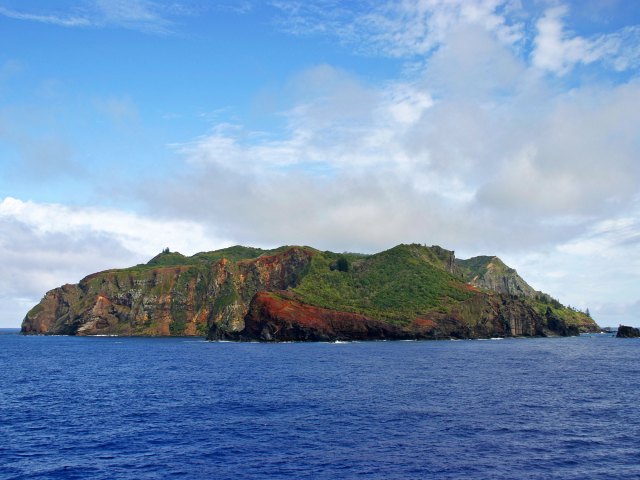 Adamstown is the capital and only settlement of the Pitcairn Islands, a British Overseas Territory made up of four volcanic islands in the South Pacific Ocean. This town of less than 50 inhabitants occupies the site where the island's first European settlers arrived on the HMS Bounty in 1790. Adamstown is a long way from anywhere — the closest island is Mangareva in French Polynesia (about 330 miles away), while Australia is approximately 4,660 miles to the west and Peru is over 3,500 miles to the east. There's no airport, so the only way to get here is by cruise ship or sailboat. Those who do make the journey discover lush, unspoiled tropical landscapes and pristine waters teeming with colorful marine life.
Glasgow, Montana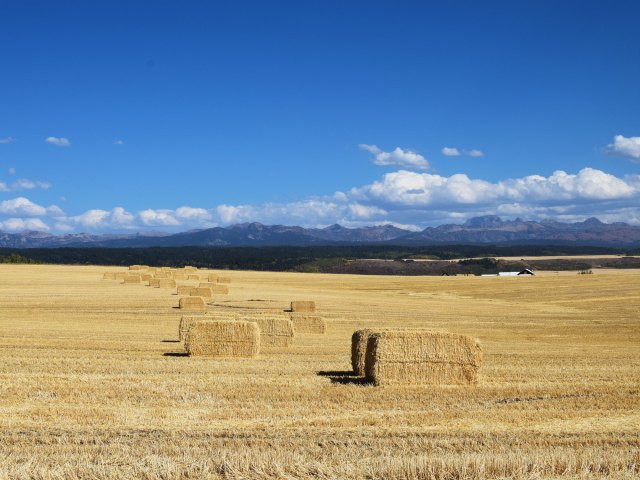 Montana is a state characterized by big skies, wide open spaces, mountain ranges, and glaciers. The unassuming city of Glasgow straddles Highway 2 amid the sprawling prairies of northeastern Montana. According to Oxford University's Big Data Institute, the city is officially located in the middle of nowhere. Glasgow is almost five hours by car in any direction from a metropolitan area with 75,000 or more inhabitants. Being stuck in the heart of rural America comes with advantages — Glasgow is close to a wealth of Montana's natural wonders, including Fort Peck Lake, a popular destination for boating, camping, fishing, and wildlife spotting.
Ittoqqortoormiit, Greenland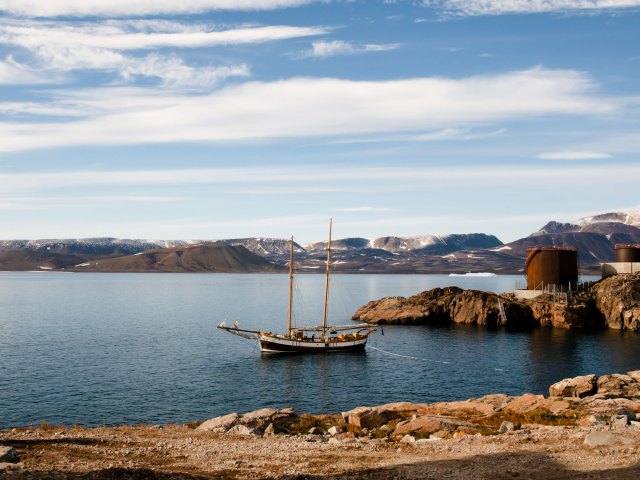 Greenland, the world's largest non-continental island, lies between the Arctic and Atlantic Oceans and close to the Canadian Arctic Archipelago. Despite what its name suggests, over 80% of Greenland is covered in ice, which makes its towns and settlements extremely hard to access. One of the most isolated of these towns is Ittoqqortoormiit, situated on a peninsula on the island's eastern coast. It has a population of just 450 people, whose main source of income comes from hunting, fishing, and tourism. The waters around Ittoqqortoormiit are frozen for nine months of the year; however, the town still welcomes a small number of adventurous travelers who come for dog sledding, kayaking, and wilderness hiking. Ittoqqortoormiit is also the gateway to the world's largest national park, the Northeast Greenland National Park.
La Rinconada, Peru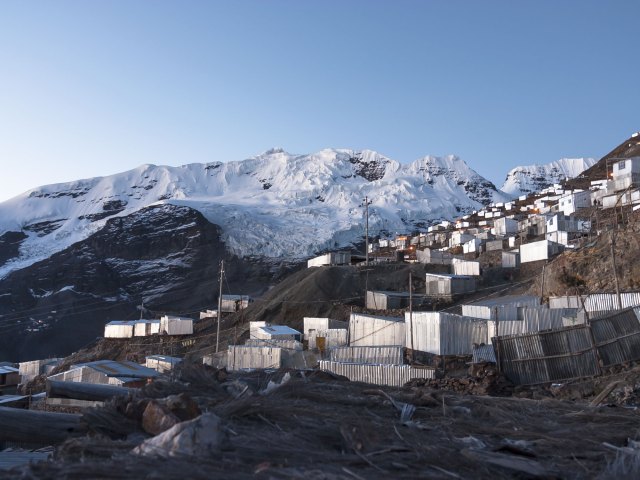 Perched 16,700 feet above sea level in the Peruvian Andes is the world's highest permanent settlement, La Rinconada. It has a harsh climate similar to Greenland's, and the only way in is via a multi-day journey along a perilous mountain pass. The city also lacks services such as plumbing and sanitation, but La Rinconada is still a relatively busy place given its isolated location, with a population of about 30,000. Most people move here in the hope of striking it rich at a gold mine located beneath the La Bella Durmiente (Sleeping Beauty) glacier. After gold was discovered there in 2001, the population boomed by 230% over the next decade. Miners are allowed to take home as much ore as they can carry after completing a 30-day shift — but while there's sometimes gold in the ore that can be sold, other times there's nothing to be found, so it's not quite as good of a deal as it sounds.
Longyearbyen, Norway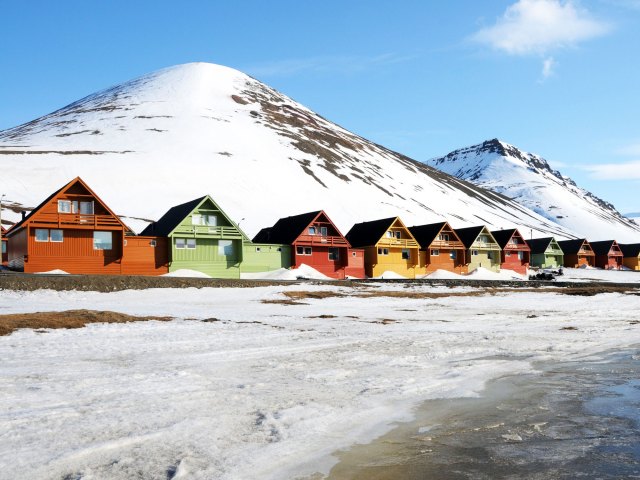 The town of Longyearbyen is located on Spitsbergen Island, in Norway's Svalbard polar archipelago. Established by American businessman John Longyear as a coal mining settlement in 1906, Longyearbyen is the world's northernmost settlement — 650 miles from the North Pole. Unsurprisingly, being located that close to the North Pole means that the town experiences frigid temperatures all year round, but another consequence is the polar night, which brings four months of darkness to the town from October to March. (The upside? It's one of the best places to see the northern lights.) The town is also home to more polar bears than its 2,400 human residents. Houses here are built on stilts to protect them from flooding when the permafrost beneath them melts in the summer months. The return of daylight is celebrated with art exhibitions and concerts during the annual Sun Festival Week.
Petropavlovsk-Kamchatsky, Russia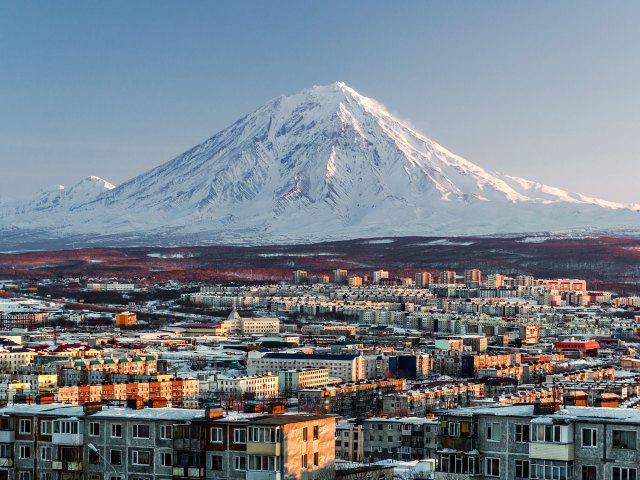 Located near the southernmost tip of eastern Russia's cold and storm-battered Kamchatka Peninsula is Petropavlovsk-Kamchatsky. The city of nearly 200,000 spreads around the shores of the scenic Avacha Bay and is framed by snow-capped peaks and a chain of five volcanoes. Russian Cossacks discovered the area in 1703, but Danish explorer Vitus Bering arrived in 1740 and named the city Petropavlovsk (Peter and Paul) after his boats, the St. Peter and St. Paul. Petropavlovsk-Kamchatsky is located 1,500 miles from Tokyo and is closer to Alaska than it is to Moscow. The only way to get here is by plane. Visitors use the city as a starting point for expeditions to the summits of the Avachinsky and Koryaksky volcanoes, some of the most active volcanoes on the Kamchatka Peninsula.
Perth, Australia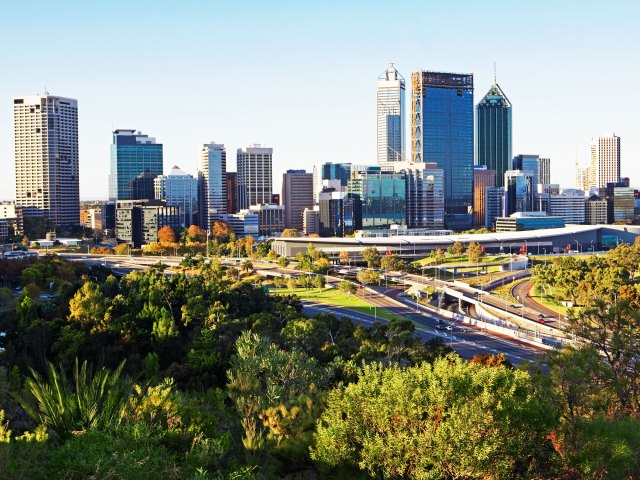 Perth might be Australia's fourth-largest population center, but it's also the country's most geographically isolated city. The capital of the state of Western Australia looks out over the Indian Ocean from the extreme southeast coastline of the country. Adelaide, the nearest major city, is either a 28-hour drive east or a three-hour flight. In fact, Perth is nearer to Indonesia than it is to Sydney, Australia's most populous city. Although it's certainly remote, Perth is a vibrant tourist destination known for sandy beaches, surfing, performing arts, and a laid-back lifestyle. Visitors to Australia with extra time to spare can connect from Perth to Sydney onboard the Indian Pacific: This epic four-day train journey passes varied landscapes while crossing 2,700 miles across the entire continent.
Ürümqi, China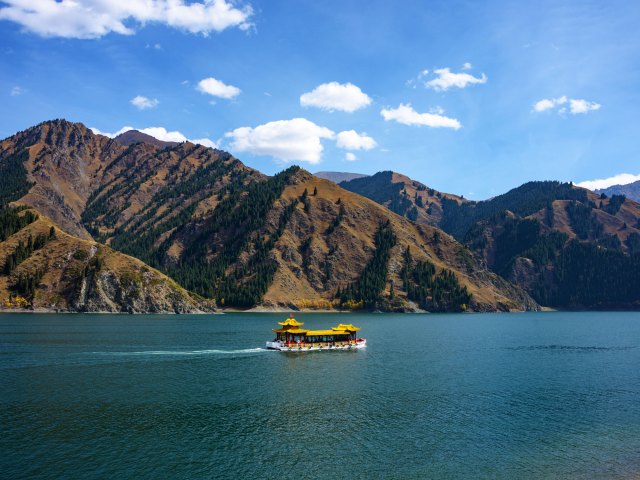 Encompassed by desert landscapes and mountain peaks in China's northwestern Xinjiang Uyghur Autonomous Region is Ürümqi. At a distance of 1,400 miles from the nearest ocean, it claims to be the world's most remote city from any sea. Ürümqi, which is a four-hour flight from Beijing, was an important outpost on the ancient Silk Road during China's imperial Tang dynasty. Today it's a lively, cosmopolitan city of 3.5 million people and the center of China's ethnic Uyghur population. Here, you're just as likely to hear Uyghur — a Turkic language with Persian and Arabic influences — as you are Mandarian. Ürümqi has an economy driven by mining and oil enterprises and is a key transport hub for travel around Central Asia. Visitors also enjoy access to natural wonders such as the high-altitude Heavenly Lake and the Tianshan Mountains, reminiscent of the Alps.
Ushuaia, Argentina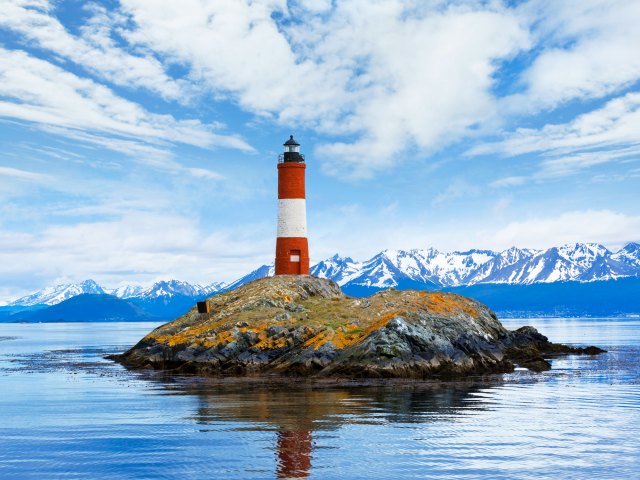 Ushuaia proudly calls itself the Fin del Mundo ("End of the World"), and for good reason. This windswept city sits on a hill above the shores of the Beagle Channel at the southernmost tip of Argentina. Ushuaia is a starting point for sea voyages across the Drake Passage to Antarctica. It also celebrates its End of the World moniker with claims to the world's southernmost brewery, golf course, railway, and ski resort. With a flight time from Buenos Aires of just over three hours, Ushuaia is well-connected in spite of its remote southerly location. Driving is possible, too, and sets the scene for an exciting road trip — the journey involves entering and departing Chilean territory and a boat ride to Isla Grande de Tierra del Fuego.
Featured image credit: Alex Tihonovs/ Shutterstock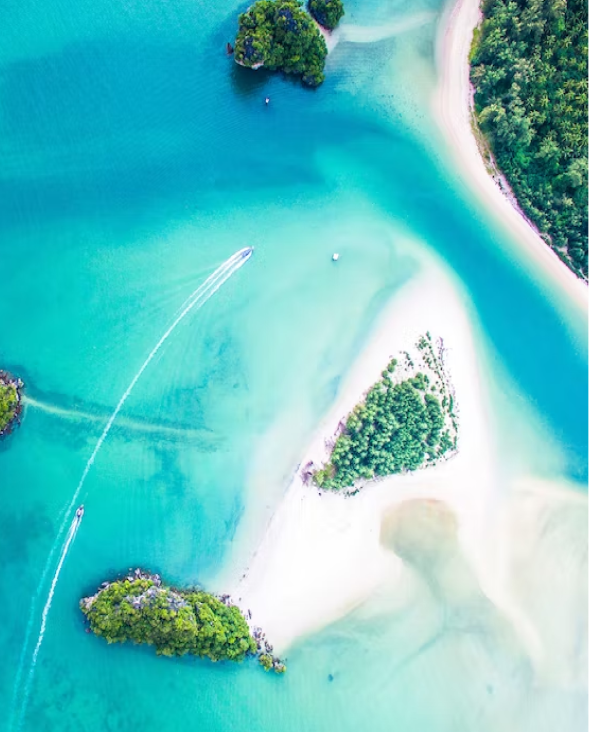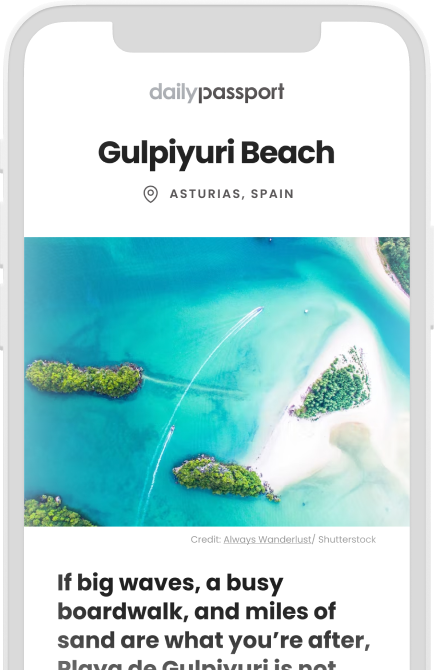 The world is waiting.
Daily Passport is your ticket to the four corners of the earth. Start exploring today.
Please enter valid email.
By subscribing you are agreeing to our Privacy Policy and Terms of Use.