There are few better ways to experience the beauty of America's great outdoors than at its national parks. Whether you're seeking jaw-dropping natural scenery, historic monuments, or endemic wildlife, these pristine landscapes have something to offer everyone. Since Yellowstone National Park was first established in 1872, the National Park Service has created 63 official national parks across the United States and its territories. Here, we take a look at the newest areas to be added to the list since 2000.
8. Cuyahoga Valley National Park – Ohio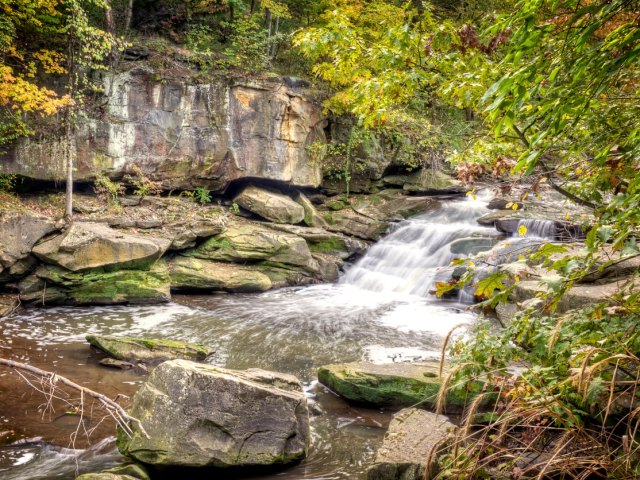 Northeastern Ohio's Cuyahoga Valley National Park provides a scenic natural oasis between the nearby cities of Cleveland and Akron. Originally protected as a national recreation area in 1974, the site became a national park in 2000. Today, the spectacular 33,000-acre park consists of forests, hills, and farmland crisscrossed by 22 miles of the Cuyahoga River. Its varied ecosystems provide a home for some 900 plant species, 200 types of birds, 32 mammals, and 20 reptiles. Humans have inhabited the region for more than 12,000 years, a history which is explored and celebrated at the Boston Mill Visitor Center and Canal Exploration Center.
Options for recreation range from biking, hiking, and horseback riding to kayaking, ice fishing, and snowshoeing. A favorite spot among locals is the Ohio & Erie Canal Towpath Trail, which follows the path of the historic canal built in 1832 to stimulate the state's economy. Alternatively, the Cuyahoga Valley Scenic Railroad offers another tour option through the heart of this natural wonder.
7. Congaree National Park – South Carolina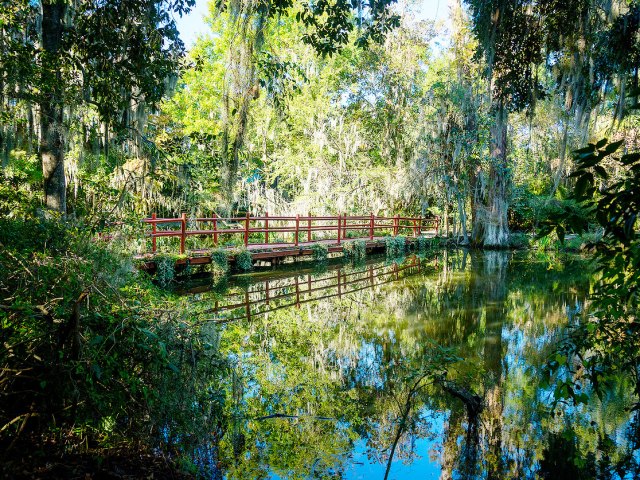 Established in 2003, South Carolina's Congaree National Park boasts the largest preserved area of old-growth bottomland hardwood forest remaining in the Southeast. This 20,000-acre wilderness comprises a massive floodplain teeming with a wide array of birds, mammals, and plants. Bald cypress, pine, and tupelo forests are visible throughout the park, which earned UNESCO World Heritage status as the Congaree Biosphere Reserve in 1983.
Canal and kayak tours are popular ways to explore this swampy wilderness. The Congaree River Blue Trail starts in Columbia and travels downstream for 50 miles. Along the way are numerous spots where it's easy to moor up, jump onto dry land, and wander along boardwalks and trails. These trails lead to oxbow lakes and large expanses of breathtaking old-growth forests. They retrace the lands once traversed by Native Americans, European explorers, lumberjacks, and conservationists.
6. Great Sand Dunes National Park and Preserve – Colorado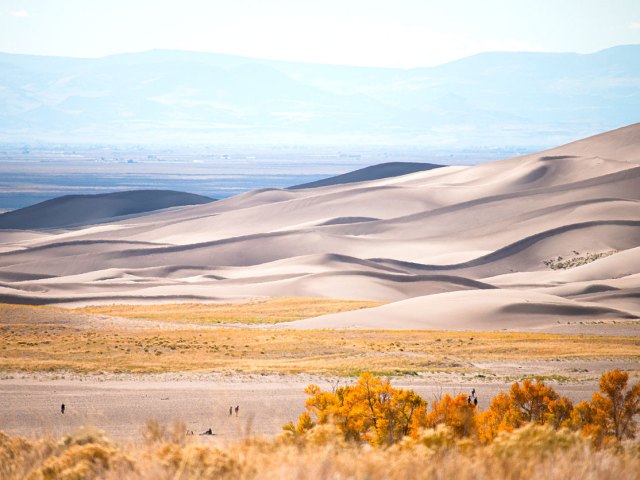 Rising to heights of 750 feet, Great Sand Dunes National Park and Preserve proudly showcases North America's tallest sand dunes. But that's just the tip of the iceberg in this 150,000-acre Colorado national park, established in 2004. Alpine lakes, forests, grasslands, tundra, and wetland lakes also thrive here. Adding to the area's mystical appeal is Blanca Peak, a 14,345-foot mountain deemed sacred by the Indigenous Dine' (Navajo People) population. The incredible geological diversity makes the region a home for curious critters like tiger salamanders, Ord's kangaroo rats, and around 250 bird species.
High on the agenda for the many who visit the park is sand boarding and sand sledding down the colossal dunes. The gently flowing Medano Creek is ideal for swimming and tubing to a backdrop of snow-capped peaks, even during the warm summer months. Recognized as an International Dark Sky Park, the area is great for stargazers. Stay on a moonless night to witness the magic of the Milky Way up above.
5. Pinnacles National Park – California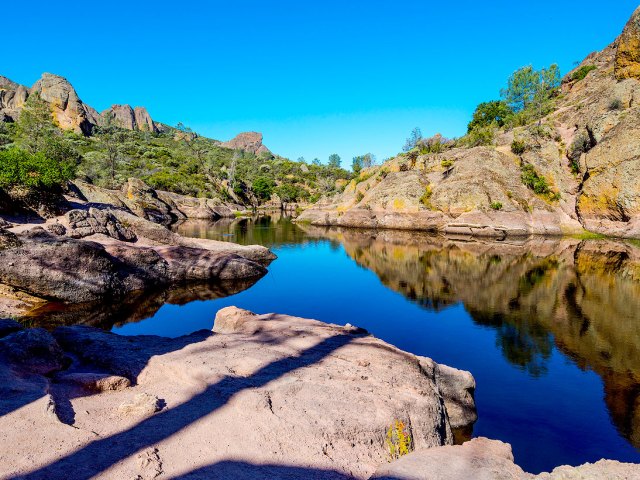 Although Pinnacles National Park was only established in 2013, its otherworldly landscapes were formed some 23 million years ago. At this time, several volcano eruptions forced lava to slide across Central California. When it cooled, the lava hardened to create a sprawling collection of rock spires and deep canyons. Today, chaparral shrubland and oak woodlands thrive in an area that was inhabited by native groups for 10,000 years. It has become a natural habitat for bobcat, gray fox, and birdlife such as the California condor, golden eagle, and peregrine falcon.
Hikers can explore 30 miles of trails within the park, which range from easy walks to challenging treks. Overnight camping is possible, and there are scheduled ranger tours from fall through spring. Not to be missed is the Bear Gulch Cave, home to the largest maternity colony of big-eared bats found between San Francisco and Mexico.
4. Gateway Arch National Park – Missouri
While many national parks are famed for their remote locations and dramatic topography, Gateway Arch National Park goes against the grain. This 91-acre human-made park — the smallest national park in the system — is located on the banks of the Missouri River in downtown St. Louis. Originally protected as the Jefferson National Expansion Memorial in 1935, the site became a national park in 2013. The focus here is national history: It's a memorial to the westward expansion of the United States initiated by Thomas Jefferson through the 1803 Louisiana Purchase.
Rising above lush green lawns and meandering pathways is the 630-foot-tall Gateway Arch, the tallest monument in the U.S. A major highlight is the tram ride to the top of the arch, which affords sweeping views over the city. Other points of interest include the Old Courthouse, which has been the setting for several monumental trials, including the Dred Scott Case. Visitors can also walk in the footsteps of Lewis and Clark at the Explorer's Garden.
3. Indiana Dunes National Park – Indiana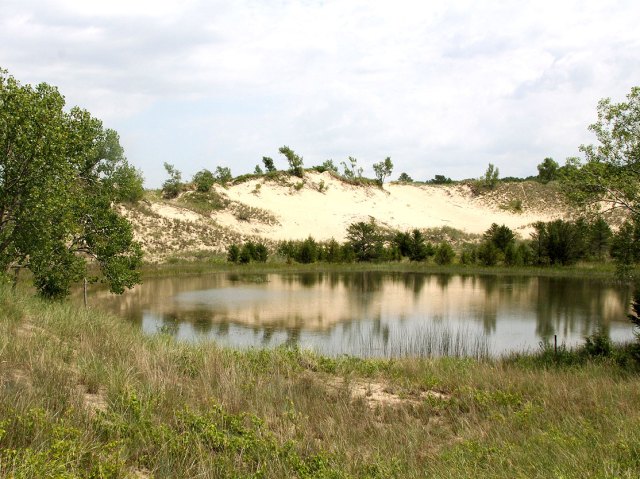 Established as the Indiana Dunes National Lakeshore in 1966, Indiana Dunes National Park became the country's 61st national park in 2019. It occupies 15 miles of Lake Michigan shoreline and features diverse habitats that range from sandy beaches and rolling dunes to forests and wetlands. The landscape of this 15,000-acre area has been shaped over thousands of years by glacial movements and climatic changes. It's home to over 1,000 varieties of native plants, more than 350 bird species, and 46 mammal species.
A big lure of the park is its 14 trail systems, which cover 50 miles of routes. Whether for hiking in summer or cross-country skiing and snowshoeing in winter, the park offers year-round adventure opportunities. Beaches like West Beach are ideal for swimming, picnics, and glorious sunsets. Overnight camping is possible from April through October at designated sites. In September, the Dunes Outdoor Festival invites visitors to take part in biking, birding, geo-caching, and other events.
2. White Sands National Park – New Mexico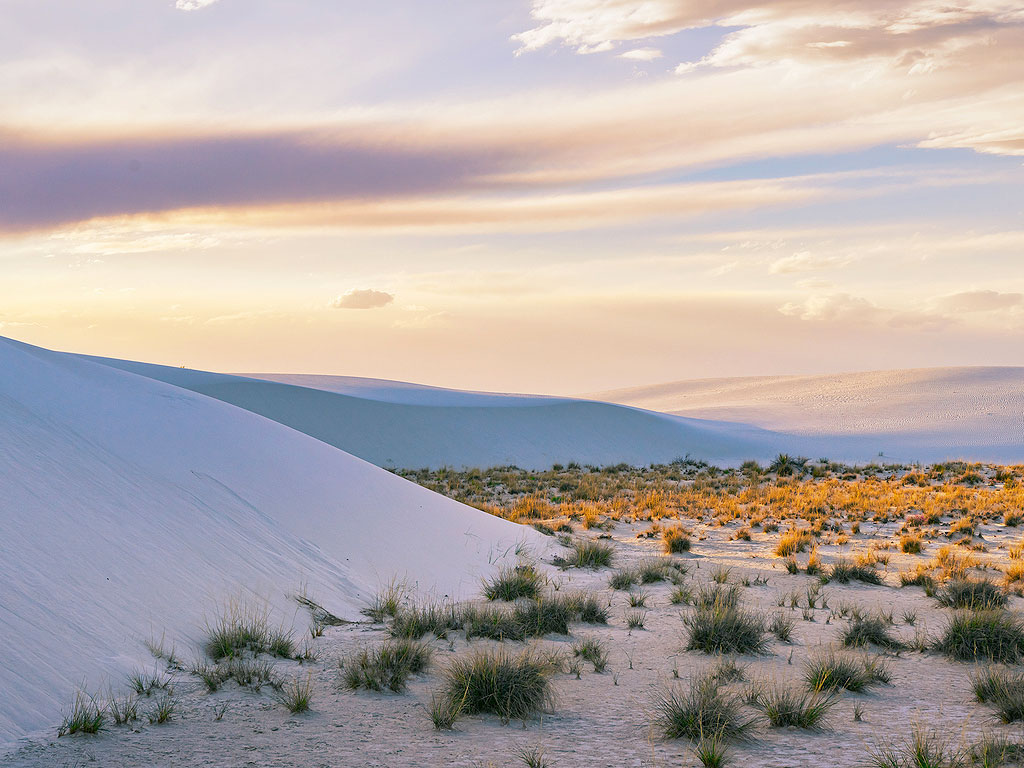 White Sands National Park is the world's largest gypsum dunefield, and entering it is like discovering another planet. The national park — established in 2019 — protects a 228-square-mile oasis of shapeshifting dunes that sprawl across New Mexico's Chihuahuan Desert. The dunes began to take shape some 280 million years ago, when the Permian Sea engulfed the area and gypsum settled on the seabed. Gypsum is scarcely found in sand, which makes the park even more of a unique wonder.
Not only a mesmerizing sight to witness in person, White Sands National Park also offers countless opportunities for adventure. The park is open for backcountry camping, biking, dune drives, and hiking (both day and night). There's a visitors center with museum exhibits that explain the history and ecology of the area. And high on the list of many visitors is the chance to sled down the powdery dunes — plastic snow-saucers are available to buy at the park's gift shop.
1. New River Gorge National Park and Preserve – West Virginia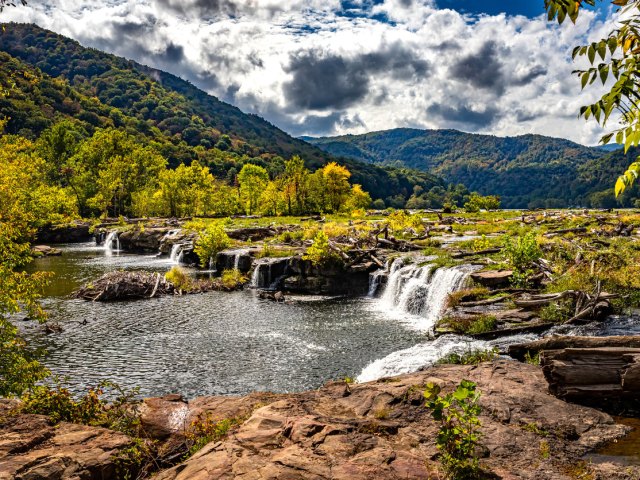 The Mountain State is home to the newest inclusion in the national parks system (as of 2023). Established in 2020, New River Gorge National Park and Preserve occupies 700,000 acres of terrain along one of the world's oldest rivers. On its meandering 53-mile journey through the park, the New River passes rocky outcrops, spectacular gorges, hardwood forests, and former coal mines. Each provides a habitat for varied flora and fauna, including wood warblers and white-tailed deer. The park is also home to the former boomtown of Thurmond, plus a trail that the young pioneer Mary Draper Ingles once traversed.
New River Gorge is a veritable playground of outdoor pursuits for all ages. It offers 1,600 climbing routes, around 100 miles of walking trails, and spectacular whitewater rafting. One of the best ways to experience it all is the 83-mile-long New River Gorge Scenic Drive; make sure to stop at the Canyon Rim Visitor Center for an unbeatable view of the New River Gorge Bridge.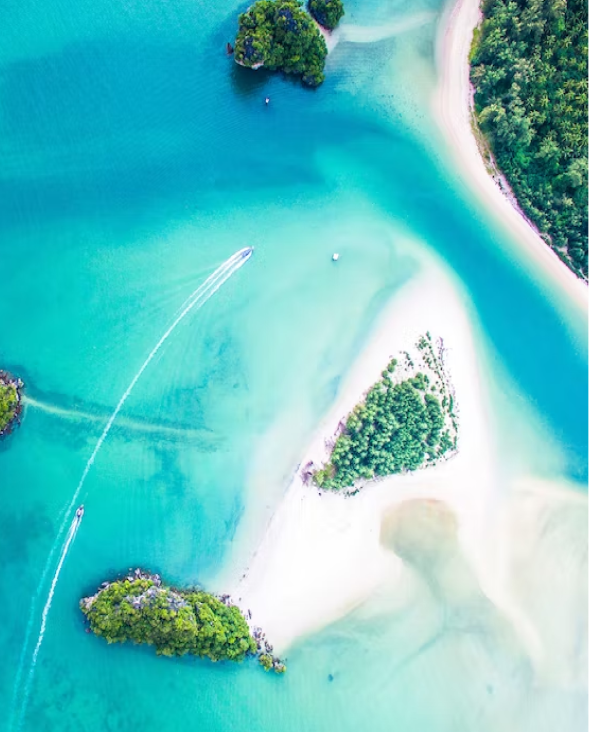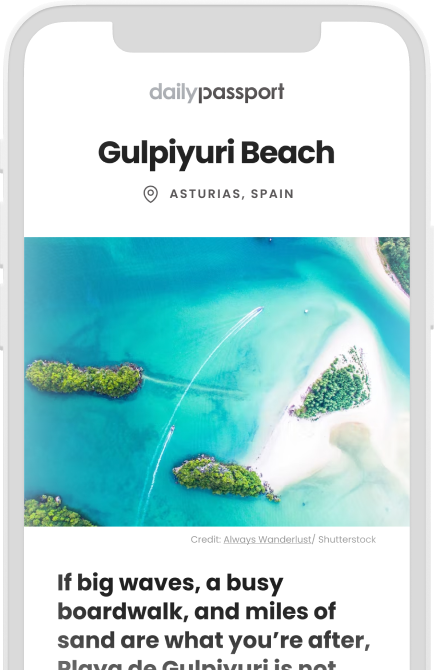 The world is waiting.
Daily Passport is your ticket to the four corners of the earth. Start exploring today.
Please enter valid email.
By subscribing you are agreeing to our Privacy Policy and Terms of Use.