Who doesn't love a good national park? In the U.S. alone, national park visits have shot up 75% over the last four decades. And why shouldn't they? Protected lands allow visitors to experience a country's natural beauty, wildlife, and biodiversity in one fell swoop. When it comes to conservation efforts, the following nine countries surpass all others, with the highest number of national parks in the world, as of 2023.
9. Indonesia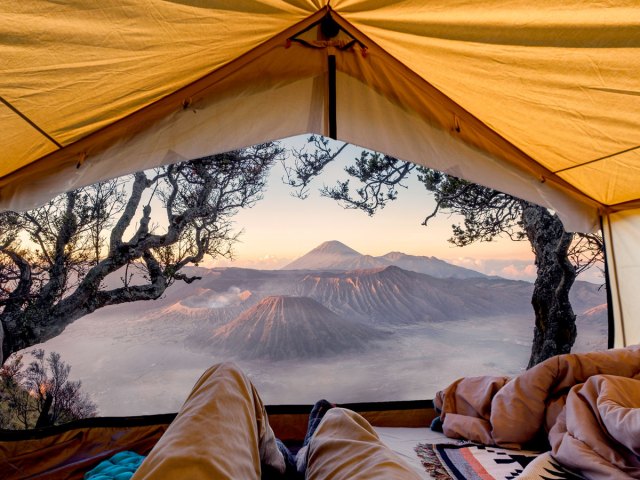 The archipelagic nation of Indonesia is home to an estimated 18,100 islands and islets. With so many islands to explore, Indonesia's 52 national parks help to narrow down the options. Adventure seekers should head to Bromo Tengger Semeru National Park, a volcanic region with mountain summits, horseback riding, and an exotic "sand sea." To spot the world's largest reptile in its natural habitat, Komodo National Park — established in 1980 in Indonesia's first group of national parks — is composed of three different islands, all with numerous hiking paths to search for the park's eponymous Komodo dragon.
8. Colombia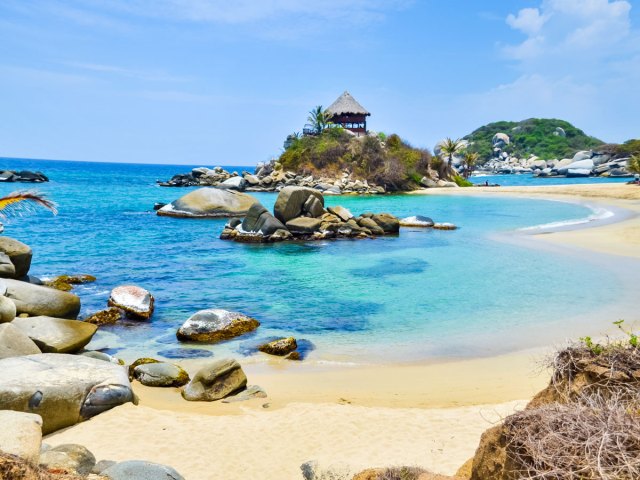 Thanks to decades of conservation efforts, Colombia now has 59 national parks and protected areas, adding up to 77,220 square miles. The country's diverse landscape — from the Andes mountains to tropical rainforests and the Caribbean coastline — means that no two parks are the same. Situated on the coast, Parque Nacional Natural Tayrona is a slice of paradise, with sandy beaches and swaying palm trees. Further inland, Los Nevados National Park provides a more rugged experience in Colombia's coffee-growing region. Home to natural hot springs, an active volcano, and a hummingbird sanctuary, this high-altitude region provides no shortage of outdoor activities.
7. United States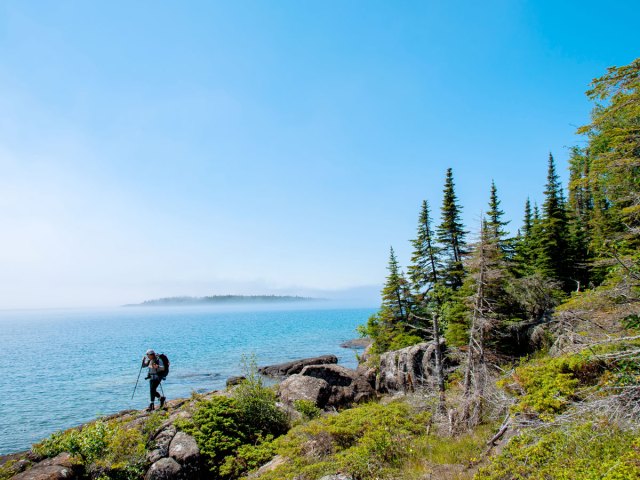 America's National Park System is vast, with a total of 423 national park sites — a distinction that includes historic sites, monuments, seashores, and recreation areas. Of these sites, only 63 are designated national parks. With world-renowned heavy hitters like the Grand Canyon, Yosemite, and Yellowstone (established as the world's first national park in 1872) on the table, it can be easy to overlook some of the smaller or lesser-known parks in the U.S. But places like North Cascades National Park, Isle Royale National Park, and Lassen Volcanic National Park, are also well-worth the visit, with stunning vistas, unique experiences, and fewer crowds.
6. Mexico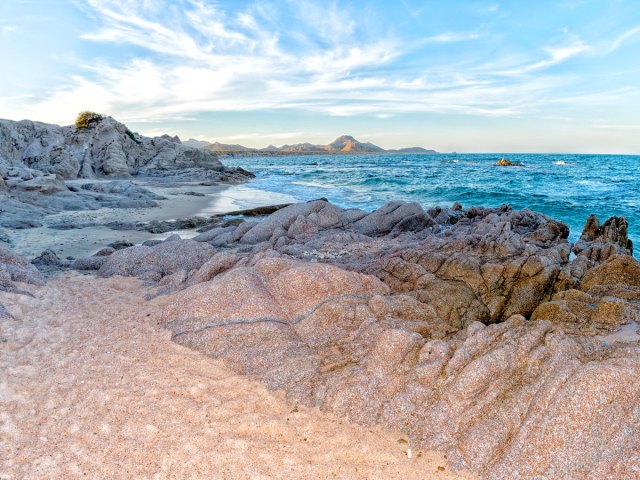 With 67 parks spread throughout 23 states, Mexico's national parks are notable for their biodiversity. Located off the Baja Peninsula, Cabo Pulmo National Park was described by French naval officer and author Jacques Cousteau as "the aquarium of the world." The 27.5-square-mile marine protected area is home to sea turtles, tropical fish, and one of the oldest coral reefs in North America. In Cañón del Sumidero, spider monkeys and crocodiles live within the confines of the park's rainforest canyon. To fully experience the park, book a river float down the Grijalva River, which formed the canyon's dramatic cliffs millions of years ago.
5. Brazil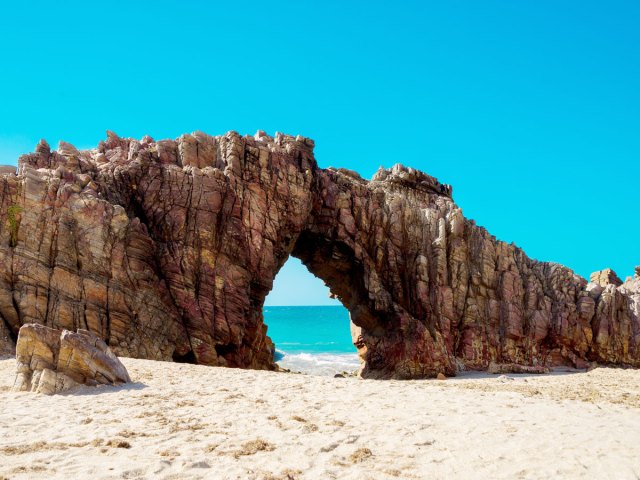 As the largest country in South America, Brazil's landscape is incredibly diverse, and its 72 national parks are no different. Located in the state of Ceará, Jericoacoara National Park contains no roads — only sandy paths that meander between the park's stunning white sand beaches, exotic dunes, and inland lakes. In Brazil's southern region, Aparados da Serra National Park is an outdoor playground for eco-travelers. Home to the mesmerizing Itaimbezinho Canyon, the park is known for its dramatic views, staggering waterfalls, and rainforest hiking trails.
4. Israel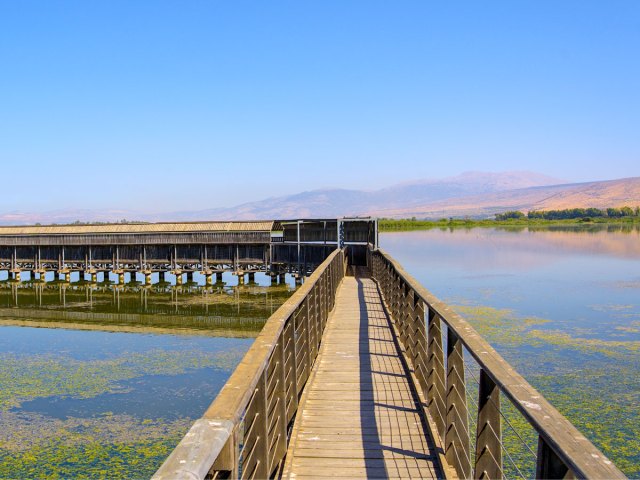 With 81 national parks and 400 nature reserves, Israel's national park system covers approximately 20% of the country. Of these parks, Masada National Park, established in 1966, is perhaps the best known. Overlooking the Dead Sea, the archeological site welcomes tourists who climb to see where the Judea rebels fought the Romans in 73 and 74 CE. Near the Sea of Galilee, the Hula Nature Reserve is one of the only wet habitats in the Middle East. It's home to eucalyptus groves, water buffalo, and thousands of birds who stop for water on their migratory routes.
3. India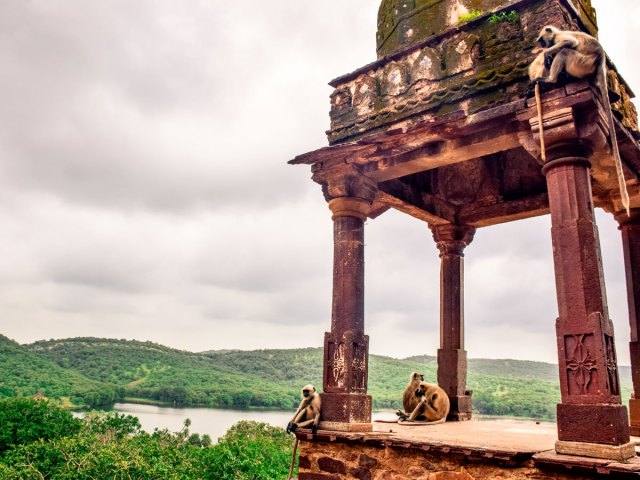 With 106 national parks, India's protected lands offer something for everyone. Rajasthan's Ranthambore National Park is a famous wildlife sanctuary and one of the best spots to see tigers in the world. Visitors can tour the former hunting ground on a Jeep safari in search of tigers, birds, and reptiles. Situated between Bhutan and Nepal, Khangchendzonga National Park draws adventurous trekkers who come to climb Kanchenjunga, the third-tallest summit in the world at 28,169 feet above sea level.
2. Thailand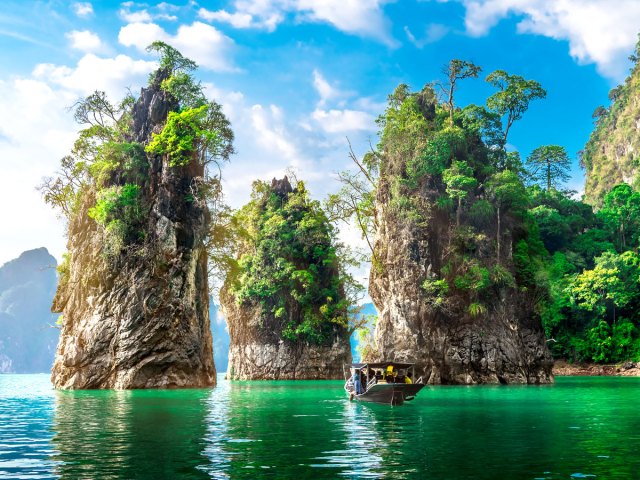 Thailand's 147 national parks are spread throughout the country, ranging from the picture-perfect coastlines to wild inland jungle. Lauded as one of the best diving sites in the world, the Similan Islands park contains a protected coral reef, while Khao Sok National Park is home to caves, tropical forests, and floating accommodations. Along the Burmese border, Kaeng Krachan is the country's largest national park, covering 1,125 square miles. It's an ideal playground for naturalists hoping to spot the park's varied wildlife, including leopards and sun bears.
1. Australia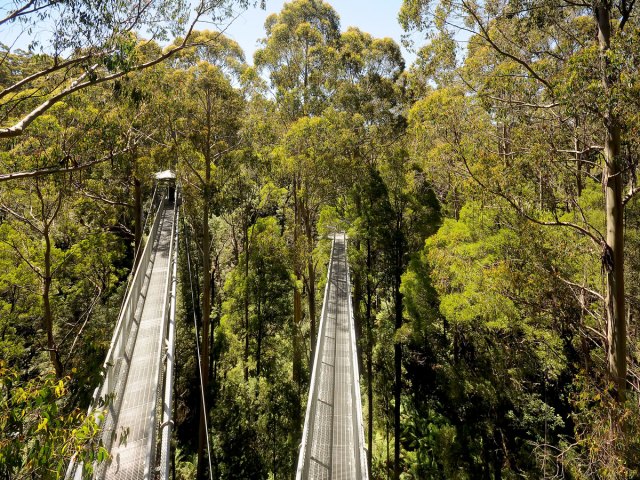 Home to a whopping 726 national parks, Australia has the highest number of national parks in the world. The nation's public lands cover 13.5 million square miles, roughly 4% of the country's total land mass. With so many parks to choose from, travelers can take their pick between jaw-dropping views at Great Otway National Park, turquoise bays at Cape Le Grand National Park, or the famous 4.4-billion-year-old rock monolith, Uluru, at Uluru-Kata Tjuta National Park.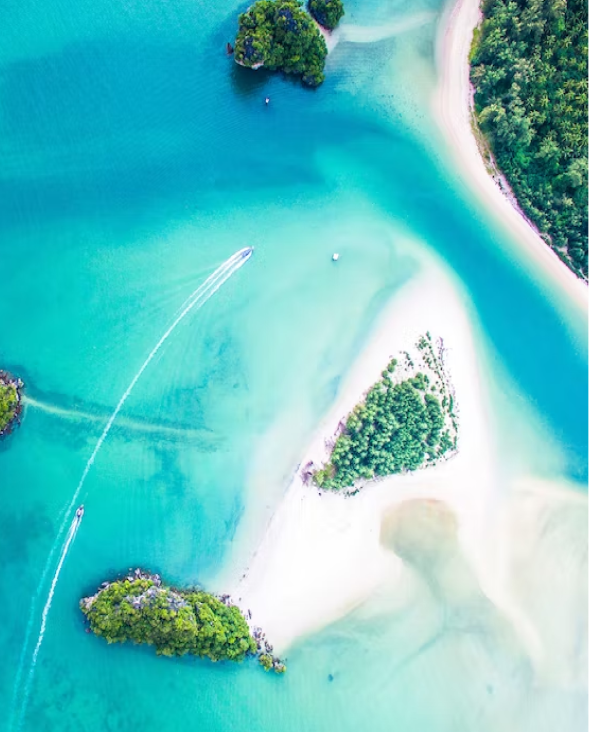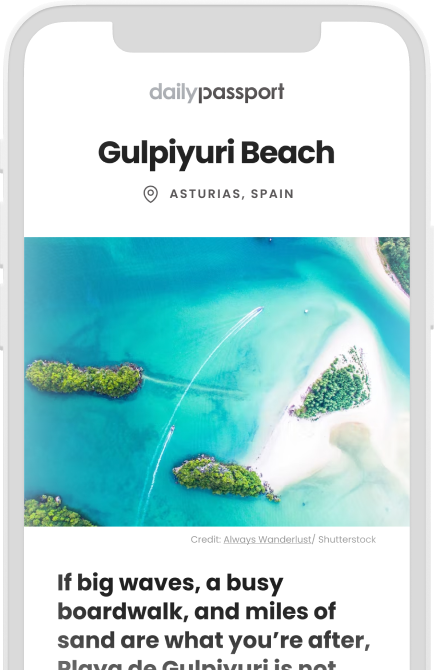 The world is waiting.
Daily Passport is your ticket to the four corners of the earth. Start exploring today.
Please enter valid email.
By subscribing you are agreeing to our Privacy Policy and Terms of Use.