Despite being a microstate wedged between Italy and France along the French Riviera, Monaco packs quite a punch as one of the wealthiest nations in the world. From its lavish casinos to world-famous auto races, Monaco has a thriving cultural scene that attracts thousands of high-rolling tourists each year. Here are six fascinating facts you might not know about Monaco.
Monaco Is the World's Second-Smallest Nation
Encompassing a total land area of just over 0.77 square miles, Monaco is the second-smallest country on the planet by area, trailing only Vatican City. Monaco's small area, coupled with its population of around 40,000 residents, makes it the most densely populated sovereign nation in the world. In fact, the only territory with a higher density than Monaco is the Chinese administrative region of Macau. Whereas many other European microstates find themselves landlocked, Monaco does boast a coastline, though it is the world's shortest at only 2.5 miles in length. Amazingly, the coastline used to be even shorter and has recently expanded due to land reclamation efforts.
Monaco Has the World's Most Expensive Real Estate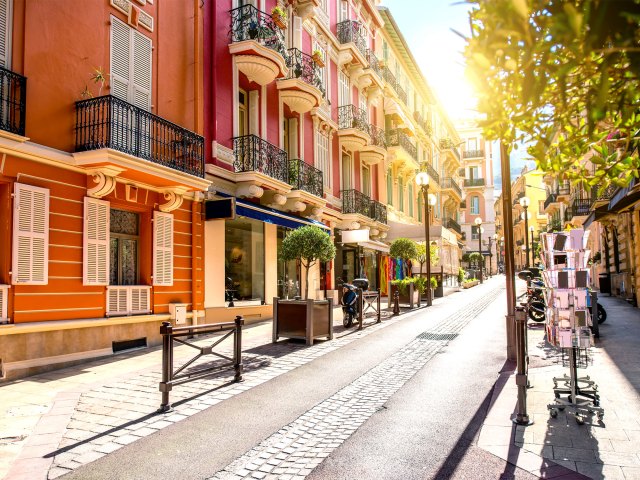 Monaco is known as the "billionaire's playground," and for good reason. According to the 2023 Knight Frank Wealth Report, Monaco real estate is the most expensive in the world. Here, $1 million USD only affords a mere 183 square feet of space — just half the purchasing power you'd have in New York City. This high financial barrier of entry isn't a problem for the majority of Monaco's residents, however, as a 2022 report found that 27,303 of Monaco's inhabitants had net worths in excess of $1 million USD, with 208 of those ultra-wealthy individuals breaking the $30 million mark. No matter where you turn in Monaco, you're bound to encounter ostentatious displays of wealth.
Monegasque Citizens Are Prohibited From Gambling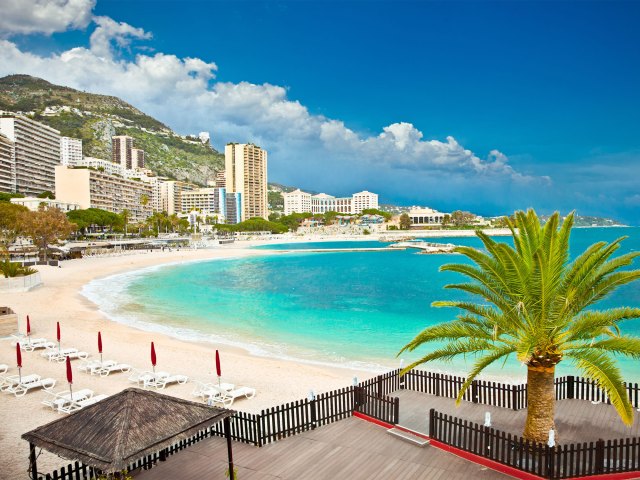 Given the country's wealth, it makes sense that Monaco has been home to a thriving casino industry since the 1860s. Perhaps no gambling institution is more renowned than the Monte Carlo Casino, which served as a filming location for several films from the James Bond franchise, including 1995's GoldenEye and 1983's Never Say Never Again. After Prince Charles III awarded its charter in 1856, the Monte Carlo Casino opened its doors in 1861, and an equally lavish opera house was added in 1878. The casino has been home to several record gambling wins throughout its history, none greater than the $1.092 million that an anonymous Italian gambler scored in a game of roulette in 1974.
However, none of these gambling victories have been awarded to Monaco residents, who are forbidden to gamble. The rule has been in place since the mid-1800s, when Princess Caroline — consort of Florestan I — oversaw the casino's development. In an effort to ensure the nation's residents retained their money, Caroline forbade Monegasque citizens from gambling at local casinos, leaving the industry entirely reliant on tourists and foreigners. In exchange, Monaco residents are exempt from paying income tax.
Actress Grace Kelly Was Princess of Monaco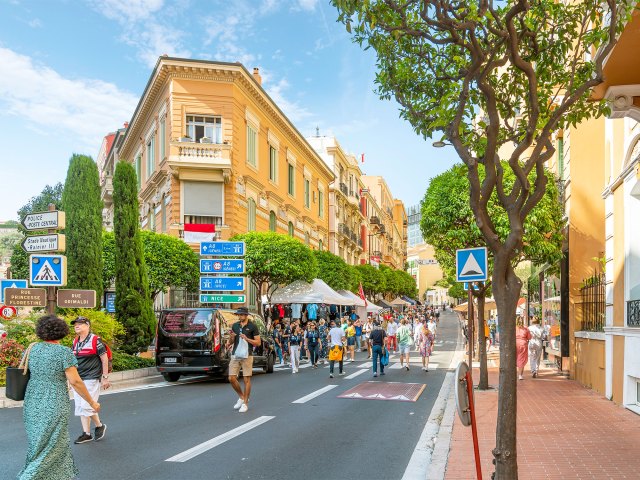 Grace Kelly was one of the most famous actresses from Hollywood's Golden Age, starring in 11 feature films throughout her career — including 1952's High Noon, 1953's Mogambo, and 1954's The Country Girl, the latter of which earned her the Academy Award for Best Actress. Despite Kelly's thriving acting career, she gave it all up in 1956 to marry Prince Rainier III, a member of Monaco's long-reigning Grimaldi ruling family. The pair met in 1955 at a photo shoot during the Cannes Film Festival, and Rainier proposed later that year.
From 1956 until her passing 1982, Kelly remained retired from acting, though she was nearly lured back to Hollywood in 1962 to appear in the Alfred Hitchcock film Marnie. Kelly even agreed to take the part, and a spokesman for the Monaco royal family announced that she would be permitted to act in the film before once again officially retiring from acting. However, Kelly ultimately backed out due to pressure from locals. Outside of lending her narration to a handful of documentaries, the princess never graced the silver screen again, instead focusing on her royal duties.
The Monaco Grand Prix Has the Shortest Track of Any F1 Race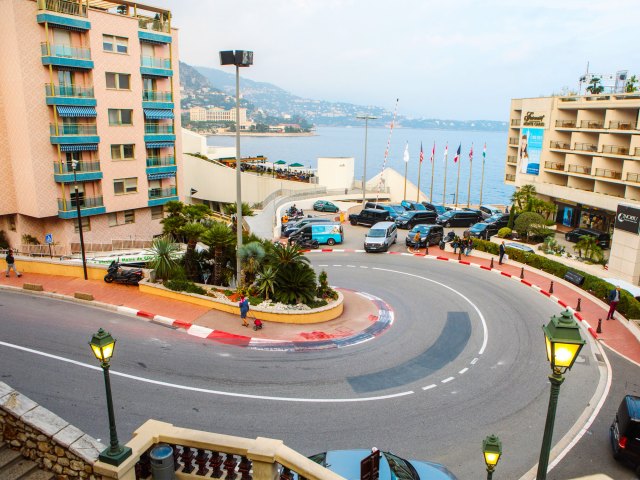 First held in 1929, the Monaco Grand Prix was already a fixture on the race calendar when the first modern Formula One World Championship took place in 1950, and it has been held every year since except for in 1955. The prestigious auto race is one of the Triple Crown races of motorsports, along with the Indianapolis 500 and 24 Hours of Le Mans. The Monaco Grand Prix features the shortest track in F1 racing — at just 2.075 miles long, it requires drivers to twist and turn through the city streets and perform nearly 5,000 gear changes over the course of 78 laps.
Of all the individuals to compete in Monaco Grand Prix, no driver has been more successful than Ayrton Senna, whose six wins (once in 1984 and every year from 1989 through 1993) are the most of any driver. The race is a major point of pride for the tiny nation. It requires six weeks to set up and an additional three weeks to remove all of the tires and barriers that line the racetrack.
Monaco Has the World's Shortest Written Constitution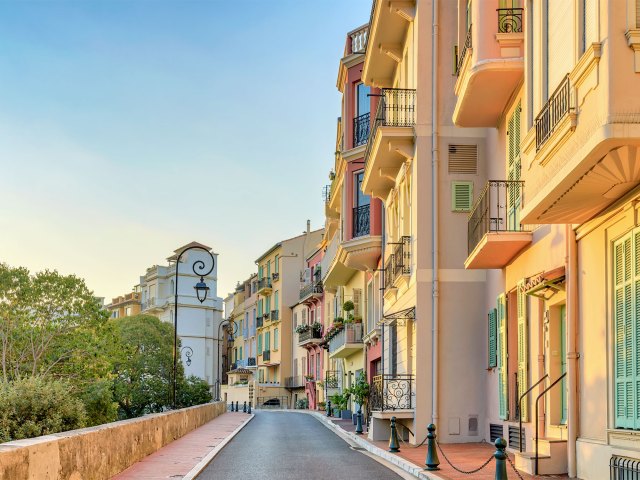 Since Monaco barely registers on the map, perhaps it's only fitting that its constitution is equally microscopic, at least compared to other similar documents. Exactly how long is the world's shortest written constitution? Just eight pages, or 3,184 words, according to the Comparative Constitutions Project. (For reference, the U.S. Constitution is about double that length, at 7,762 words.) Monaco's current constitution was adopted in 1962, under Prince Rainier III's reign, and outlines the three branches of government and also states the line of succession to the Monegasque throne. Although the prince of Monaco holds the highest executive power in the land, the minister of state heads the government and is responsible for enforcing the laws established by this diminutive document, as well as guiding a six-member advisory council.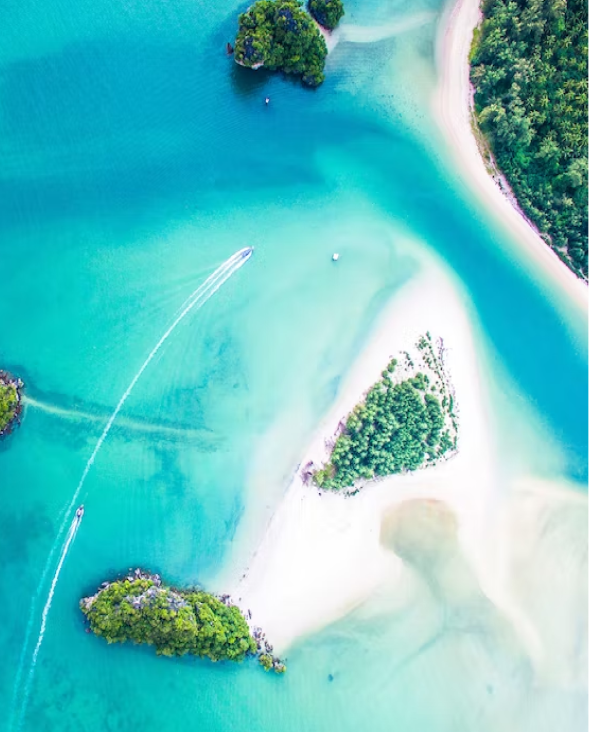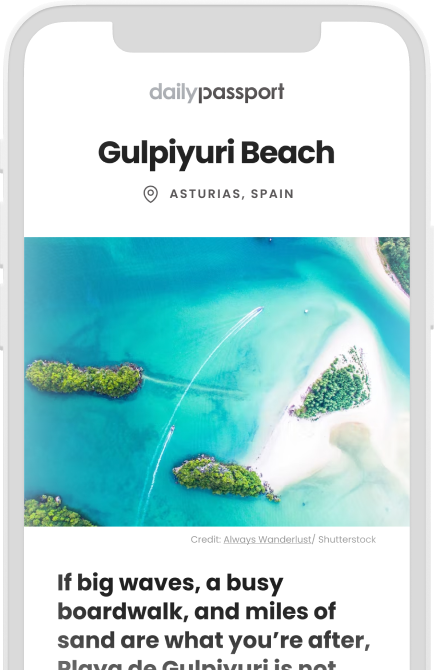 The world is waiting.
Daily Passport is your ticket to the four corners of the earth. Start exploring today.
Please enter valid email.
By subscribing you are agreeing to our Privacy Policy and Terms of Use.