Often, the best way to experience a new culture is by eating the local cuisine. But restaurants aren't the only way to try a country's essential dishes. Food markets allow travelers to encounter new flavors, sample regional street food specialties, or buy the freshest, local ingredients available. From night markets to floating markets, here are nine international food markets foodies won't want to miss on their next vacation.
La Boqueria – Barcelona, Spain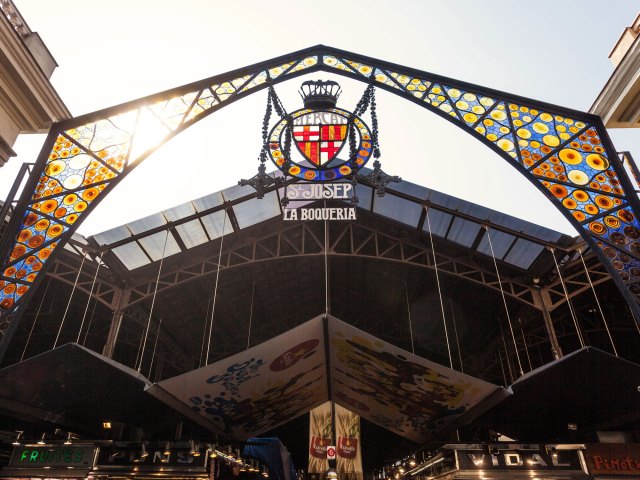 Situated on bustling La Rambla Boulevard in Barcelona's city center, La Boqueria is the city's oldest and most famous food market. Dating back to the 13th century, La Boqueria began as an open-air market and has since transformed into a top-notch foodie destination, where visitors can browse the stalls to purchase local cheeses such as manchego, Spanish olives, and legs of jamón Ibérico (cured ham) — or perhaps a bocadillo de jamón (cured ham sandwich) for lunch on the go. The market also offers a culinary school where foodies can try their hand at Spanish cuisine in a cooking class.
Amphawa Floating Market – Mae Klong River, Thailand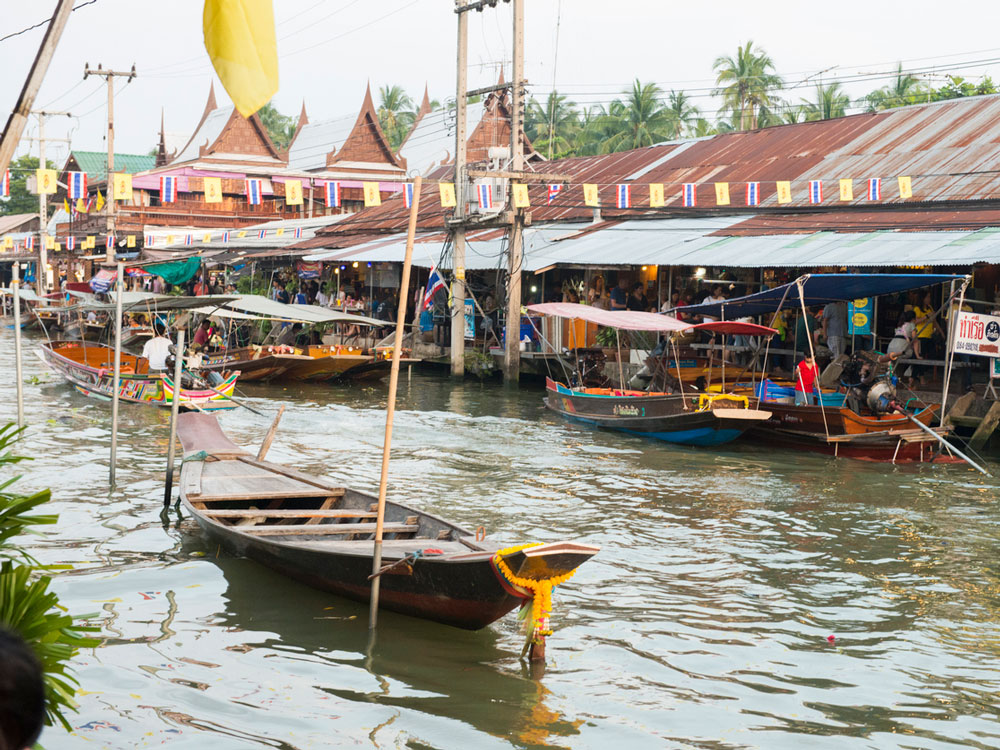 The Amphawa Floating Market is located about 30 miles south of Bangkok on the branching canals of the Mae Klong River. At this unusual market, vendors have sold their goods from longtail boats — traditional wooden vessels used to navigate the region's famous klongs (canals) — for over a century. Market goers can sample traditional noodle and curry street food dishes, fresh local fruit, grilled seafood such as pla tuu Mae Klong (mackerel), and popular Thai snacks and desserts such as jelly sugar candies. The floating market is open only on weekends, and boat tours often include stops at the many teak storefronts lining the waterways.
Pike Place Market – Seattle, Washington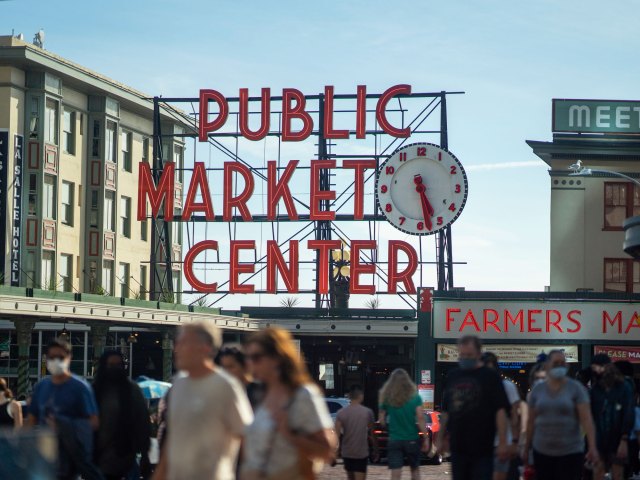 What began as a humble Seattle farmer's market in 1907 has since turned into one of the most famous food markets in the United States. Located next to Pier 62 in downtown Seattle, Pike Place Market allows hundreds of small, independent businesses to sell a variety of foods and goods, such as fresh produce, locally caught seafood, and handmade crafts. You'll find everything here from top-rated restaurants to specialty food shops to fishmongers tossing the catch of the day. Coffee lovers can also visit the original location of Starbucks — the coffee chain got its start at Pike Place Market and named its signature blend after the city's beloved market.
Östermalms Saluhall – Stockholm, Sweden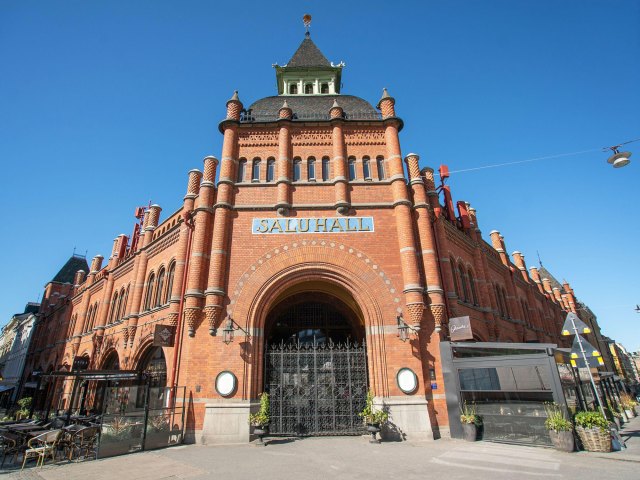 Östermalms Saluhall has been a Stockholm staple since it opened its doors in 1888. The historic market is housed in a striking cathedral-like red brick building in central Stockholm, which was renovated in 2020 — preserving many of the original interior details such as stalls carved from dark lacquered wood. Shoppers are drawn to the market for its delicious array of Swedish pastries, bread, desserts, fresh seafood, and local meats and cheeses. For a sit-down meal, restaurants range from traditional Swedish cafes and seafood eateries to New York pizza and Lebanese cuisine.
The Quadrilatero – Bologna, Italy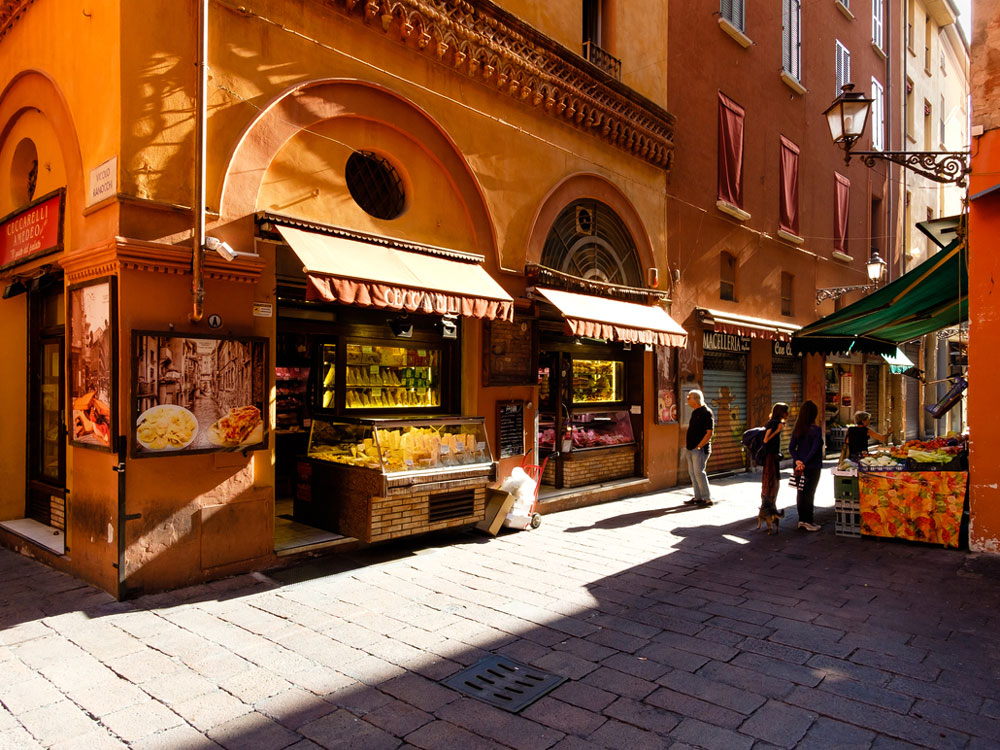 Lauded by travelers as the best food city in Italy, Bologna certainly lives up to the hype with its oldest food market. Taking up an entire city block, the Quadrilatero dates back to medieval times, when local butchers and bakers would hawk their products along the narrow alleyways. Today, it's not so different, with cured meat and cheeses, handmade pasta, seafood, and freshly baked bread all for sale to hungry market goers. If you're feeling peckish, the market also houses plenty of restaurants and cafes for espresso, gelato, or a glass of vino after a long day of shopping.
Borough Market – London, England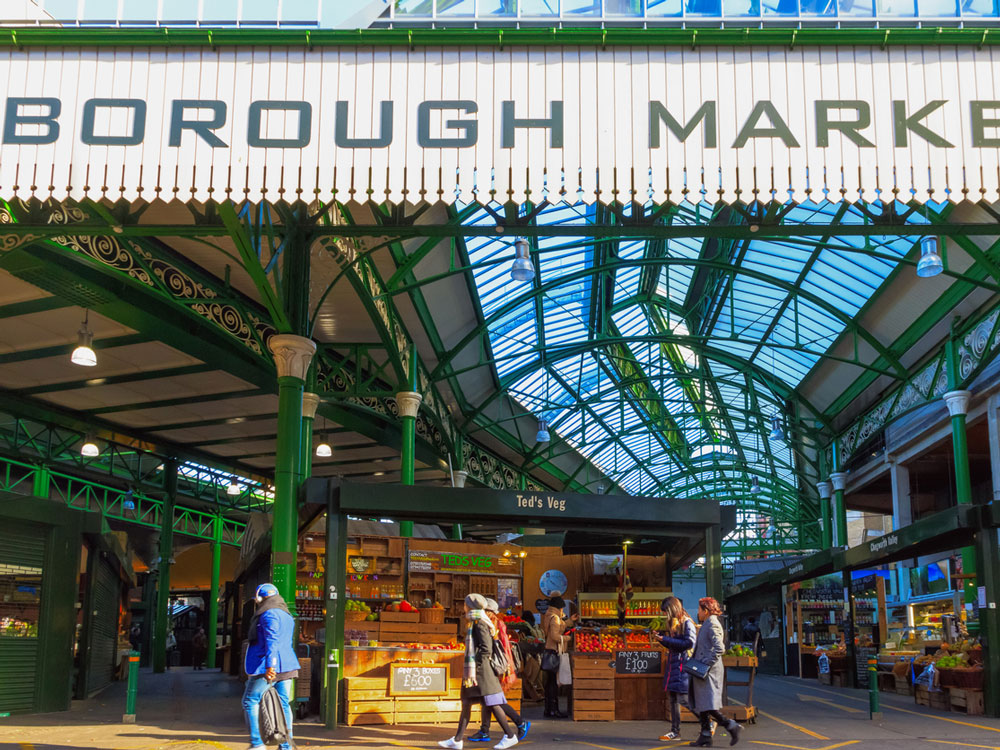 Borough Market is one of London's most iconic food destinations, with roots dating back to the 13th century. Once a place for traders to sell wholesale items, the Borough has since evolved into the city's premier sustainable-minded market. With traders selling seasonal fruits and vegetables, traditional cheeses, and locally-produced meat, it would be hard to make a bad meal after shopping at the market. Borough Market also celebrates the city's diverse culinary influences, with eclectic street food hailing from places such as Greece, Argentina, Iraq, Thailand, and Singapore.
Ameyoko Market – Tokyo, Japan
Central Tokyo's Ameyoko Market once functioned as a black market in the aftermath of World War II, when American products were sold illegally on the street. These days, the market is very much above board. Aside from selling candy (ameyoko translates to "candy store alley"), vendors offer traditional spices, matcha-flavored desserts, and succulent regional fruits. The market's specialty, however, is seafood, with a stunning variety of fresh fish, octopus, and shellfish available to purchase. Adventurous foodies will also want to sample the market's street food, such as chirashi don (scattered sushi) and takoyaki (octopus dumplings).
Marché des Halles de Narbonne – Narbonne, France
With so many enticing food markets throughout France, it's hard to pick a favorite. But since viewers of French TV channel TF1 voted it the country's top food market in 2022, Marché des Halles de Narbonne is a great place to start. Located in a spectacular glass and cast-iron pavilion built in 1901 in Narbonne, a town in the south of France, Marché des Halles offers all the expected French staples, including fresh meat from local butchers, artisan cheese, and freshly baked bread and pastries from its 70-plus vendors. High-quality French products like honey, coffee, and wine are also highlights of the market, and several sit-down restaurants, including an oyster bar, are available to refuel after shopping.
Shilin Night Market – Taipei, Taiwan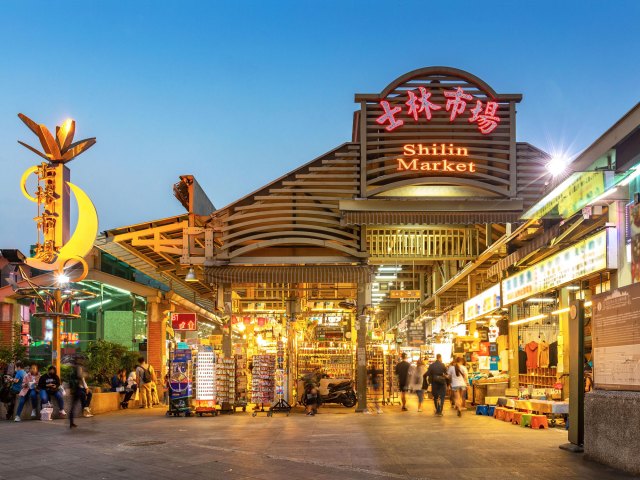 The Shilin Night Market comes alive when the sun goes down, turning the famous Taipei district into an eclectic and dizzying experience. With more than 500 stalls, the massive indoor market is a maze of food stands, hand carts, and vendors, with a produce section on the ground floor and a snack market taking up a few city blocks. Most visitors head straight to the food court, which sells an assortment of Taiwanese specialities, including the market's most famous dish, an oyster omelet. Other popular food and drink offerings include bubble tea, stinky tofu, fried buns, and chicken-fried steak.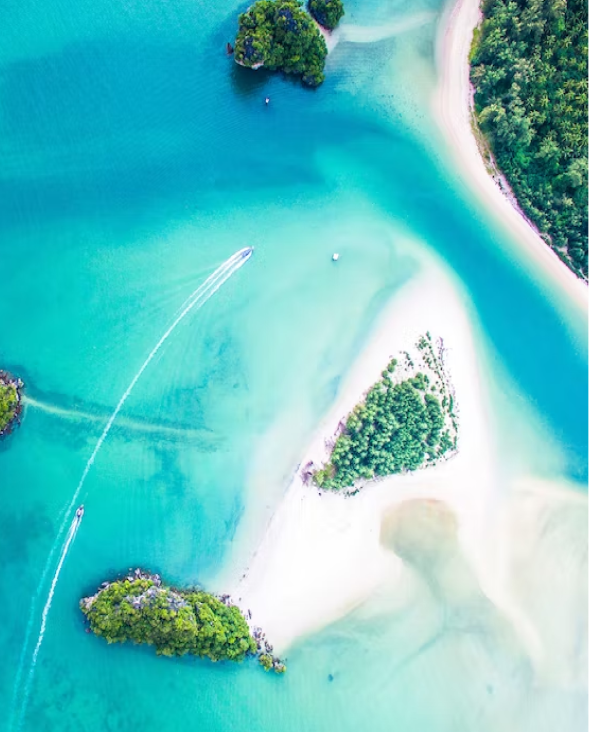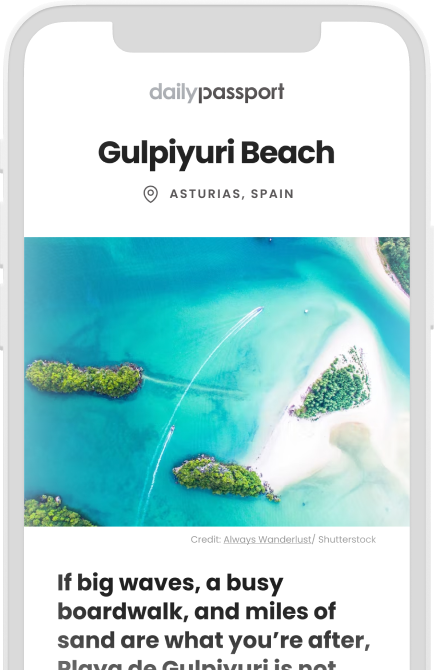 The world is waiting.
Daily Passport is your ticket to the four corners of the earth. Start exploring today.
Please enter valid email.
By subscribing you are agreeing to our Privacy Policy and Terms of Use.