The United States is a massive country, spanning over 3.7 million square miles. However, America's 335 million residents are far from distributed equally. While regions like the Great Plains are home to vast, open expanses of land, the Northeast and Mid-Atlantic are a much different story, as residents of these regions often find themselves packed inside major cities and towns with comparably small land areas. Below, discover the eight most densely populated U.S. states.
8. Florida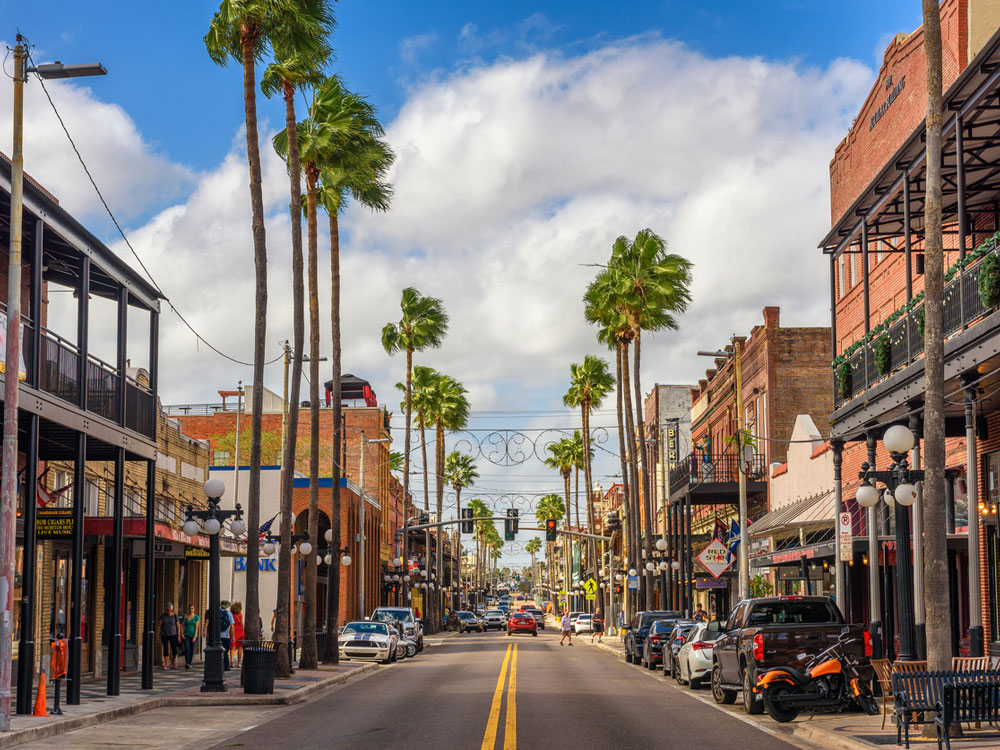 The only Southern state to crack the top eight in the list of most densely populated states, Florida has an average of 401.4 people per square mile. Over 21.5 million Floridians call the state's 65,758 square miles home, which is an area equivalent in size to about one-third of the country of Spain. Florida's most populous city is Jacksonville, with 987,960 residents — more than double the population of the next most populous city, Miami. When it comes to density, however, Miami has Jacksonville beat: Miami's 455,075 residents share an area of just 36 square miles. The most densely populated place in Florida is the 0.79-square-mile city of Sweetwater in Miami-Dade County, with a population density of 25,610 people per square mile.
7. New York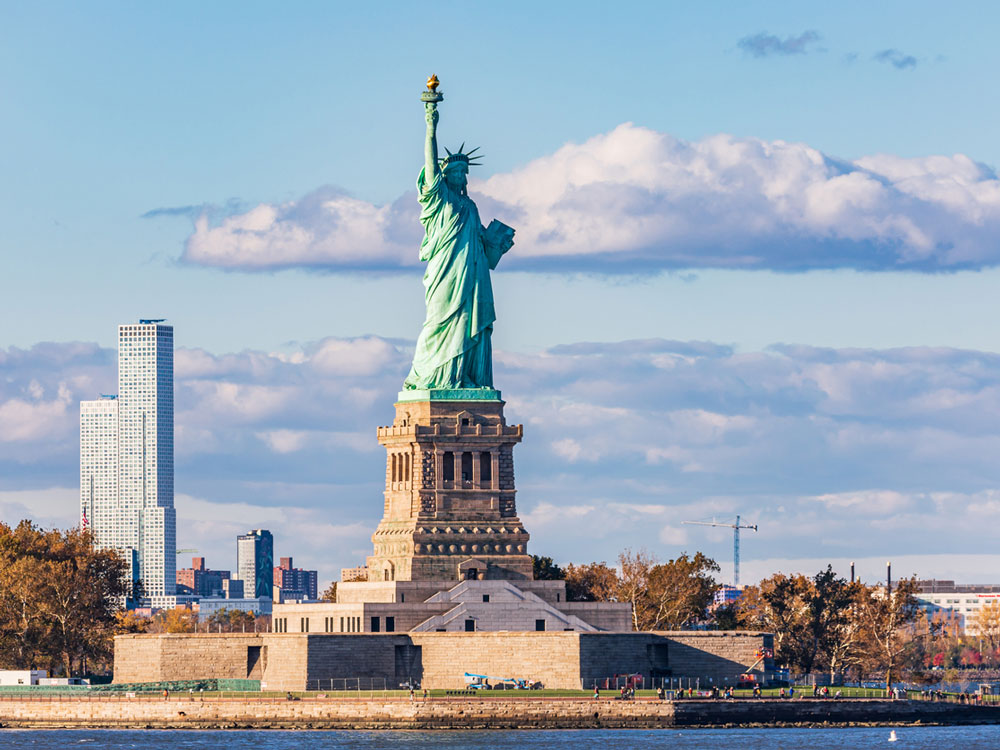 The 27th-largest state in the country, New York covers approximately 54,555 square miles. According to the 2020 Census, New York state's total population of 20.2 million residents gives the state an average population density of 428.7 people per square mile. On a more localized scale, New York City boasts a staggering population density of 29,938 people per square mile, with nearly 9 million residents spread across just 300.38 square miles. Amazingly, New York does not boast the highest population density in the state — hat distinction lies with the tiny town of Kaser in Rockland County, near the New Jersey border. The village has a population of just 4,919 people living across 0.17 square miles.
6. Delaware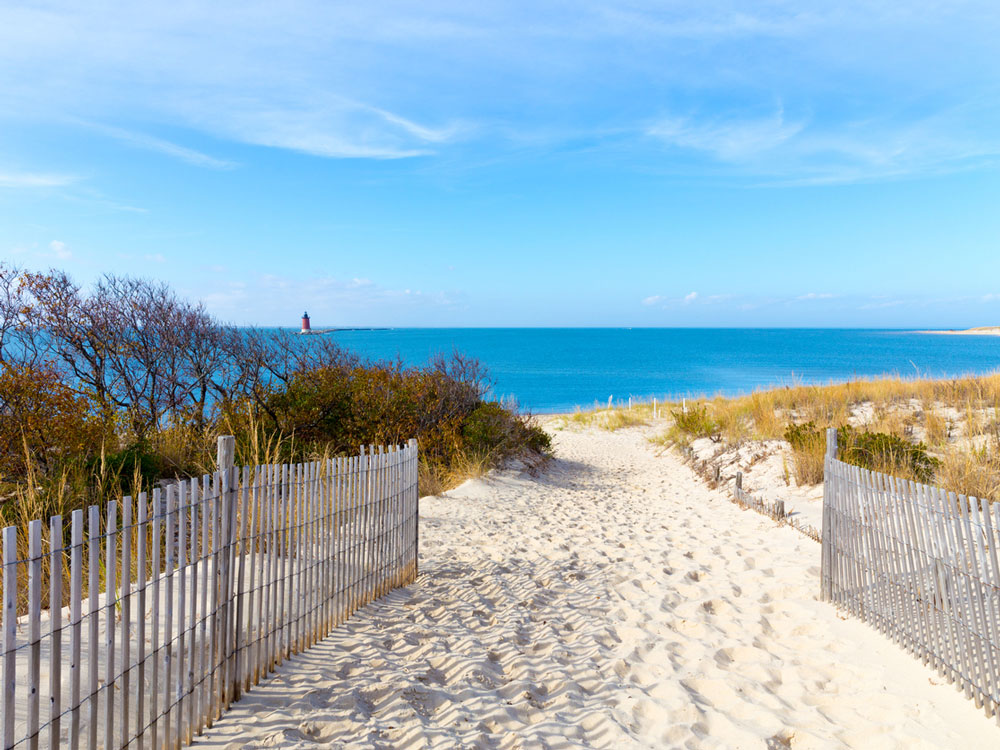 From the 70,913 residents of Wilmington to the 73 people who live in the town of Hartly, Delaware is densely packed from top to bottom. As the first state admitted to the nation and sixth-densest U.S. state, Delaware has an average of 508 people per square mile. About 990,000 Delawarens reside within the state's 2,489 square miles of area. The town of Bellefonte is where you can find the most tightly packed group of Delaware residents, with 1,234 people across 0.18 square miles. Delaware's largest city, Wilmington, is next on the list with a population density of 6,503, while the capital city of Dover sits much further down the rankings and only has a population density of 1,707 people per square mile.
5. Maryland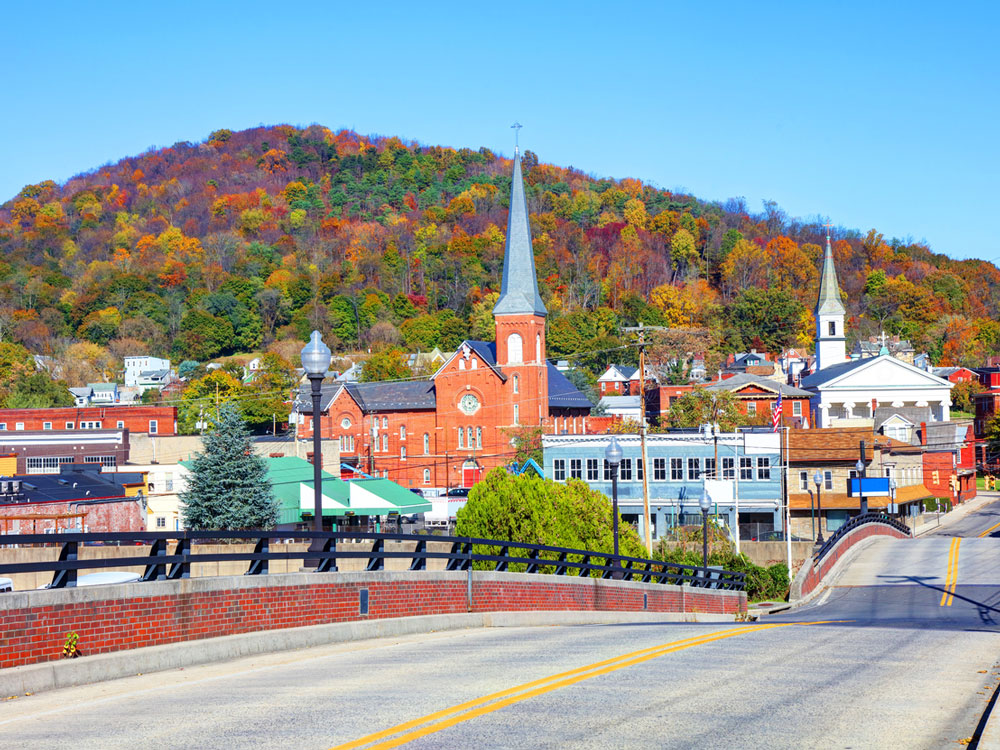 With a total area of 12,406 square miles, Maryland is slightly larger than the country of Belgium. Maryland holds fifth place among the most densely populated U.S. states, with a population density of 636.1 people per square mile. While Baltimore is by far Maryland's largest city in terms of population — with 575,000 residents — Baltimore doesn't even crack the top 10 in terms of population density for Maryland's various municipalities. That honor lies with the sparsely populated yet tiny Friendship Heights Village, which has about 5,550 Marylanders across just 0.06 square miles of area.
4. Connecticut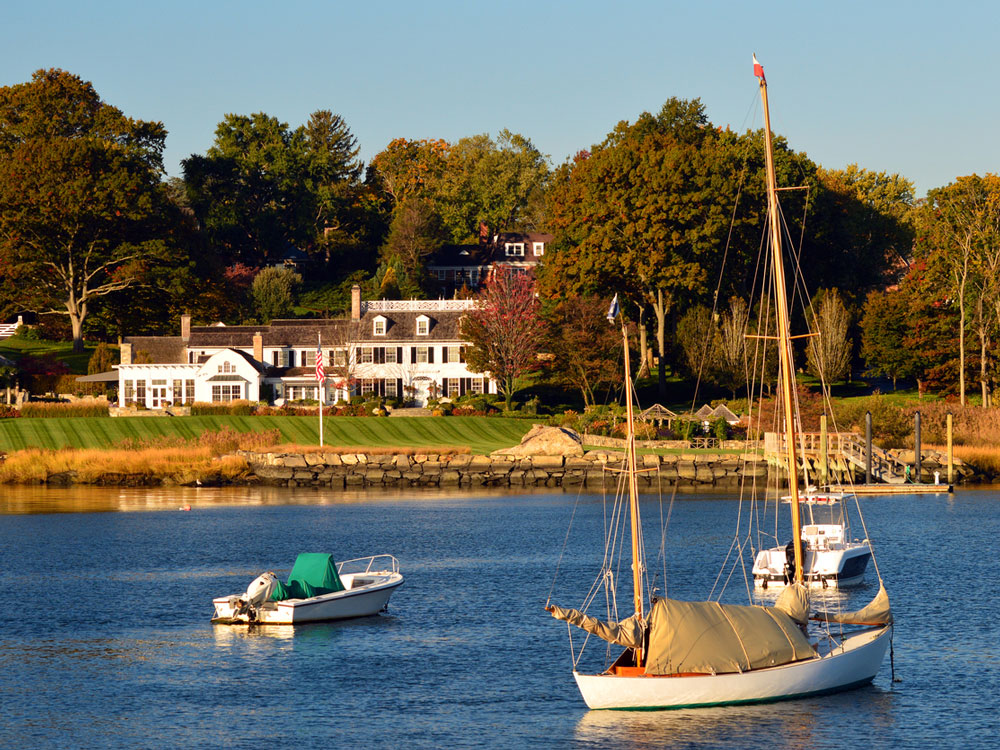 Densely populated states abound in New England. Connecticut ranks as the fourth-densest U.S. state, with 3.6 million residents who make their homes throughout the Constitution State's 5,543 square miles of area. Connecticut is home to five cities with population numbers in excess of 100,000 — Bridgeport, Stamford, New Haven, Hartford, and Waterbury — and all of them also boast population densities of 3,704 or more people per square mile. Bridgeport, the most populous city on that list, is also the most dense, with its 147,000 residents covering a mere 16.06 square miles of area.
3. Massachusetts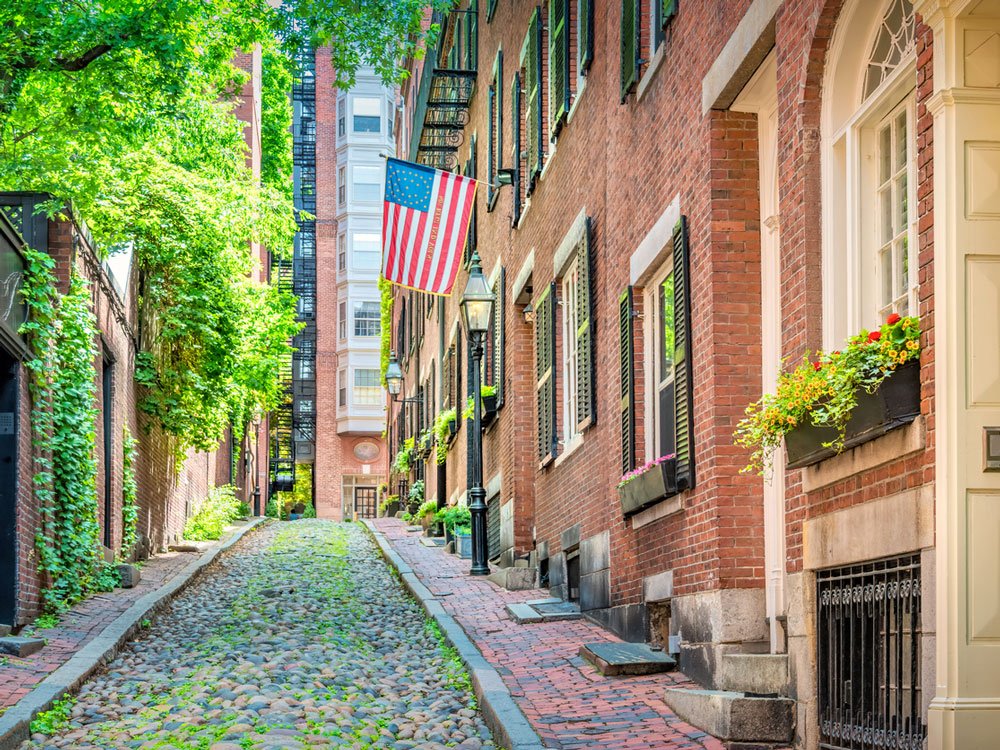 Connecticut's neighbor, Massachusetts, is the third-densest state in America, and it's also the most populous state in the New England region. Encompassing 10,554 square miles of area, Massachusetts' population density comes in at 901.2 people per square mile, with the majority of Massachusetts' 7 million residents found in the capital city of Boston. Those 693,000 Bostonians pack into a mere 48.34 square miles of land area, but Boston is only the eleventh-densest city in Massachusetts with a population density of 14,338 people per square mile. Ahead of Boston on that list includes the comparably denser cities Somerville, Chelsea, Cambridge, and Everett.
2. Rhode Island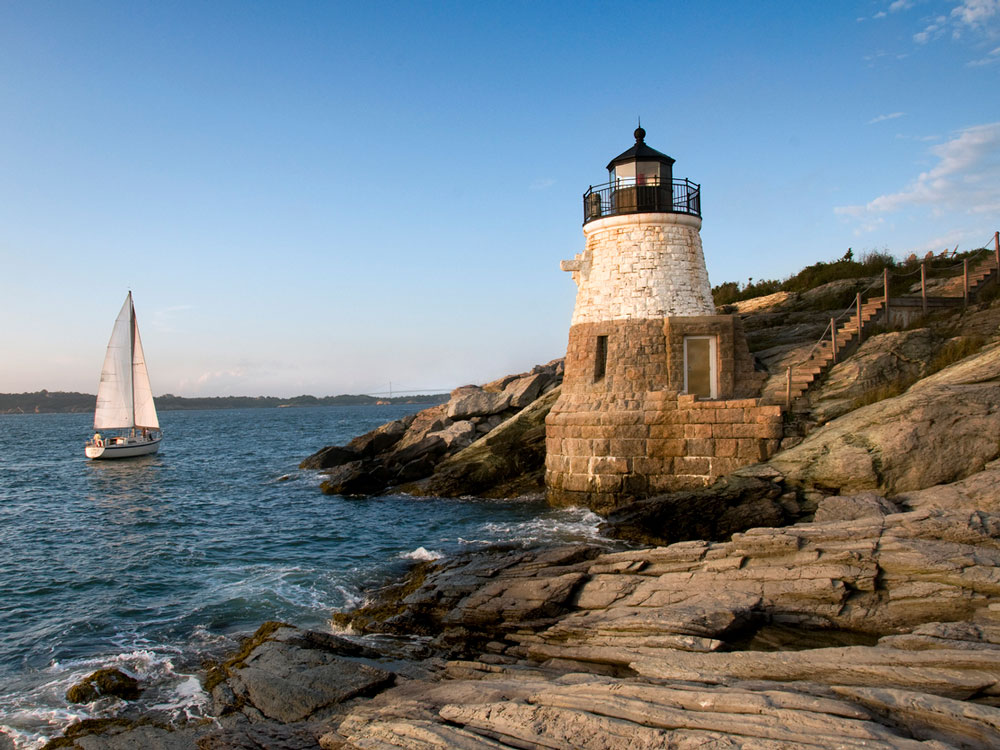 Despite covering the least amount of total area in the nation, Rhode Island comes in second on the list of most densely populated states with 1,061 people per square mile. Over 1.1 million Rhode Islanders reside within the Ocean State's 1,214 square miles of area. Rhode Island's largest city and capital, Providence, is home to about 195,000 of those residents, giving the city the second-highest density measure in the state. Coming in ahead of Providence among Rhode Island municipalities is the town of Central Falls, which is the eighth-largest city statewide in terms of population (with 23,500 residents). However, it only covers 1.2 square miles of area, equating to a population density of nearly double Providence's.
1. New Jersey
Of the 50 U.S. states, none is more densely packed than the Garden State. Highly populated New Jersey was the third state admitted to the Union and is currently the fourth-smallest state by area, spanning 8,722 square miles. Packed within New Jersey's narrow borders are an estimated 9.3 million residents according to the 2020 U.S. Census, whose data from that year puts their overall population density at a whopping 1,263.0, the highest rank anywhere in the nation. Some of New Jersey's major population centers include Newark, with a current population of 322,000, and Jersey City, with 306,000 residents. Neither are considered to be the most densely populated community in New Jersey, however. That honor goes to the town of Guttenberg, with about 12,300 residents across just 0.19 square miles of area.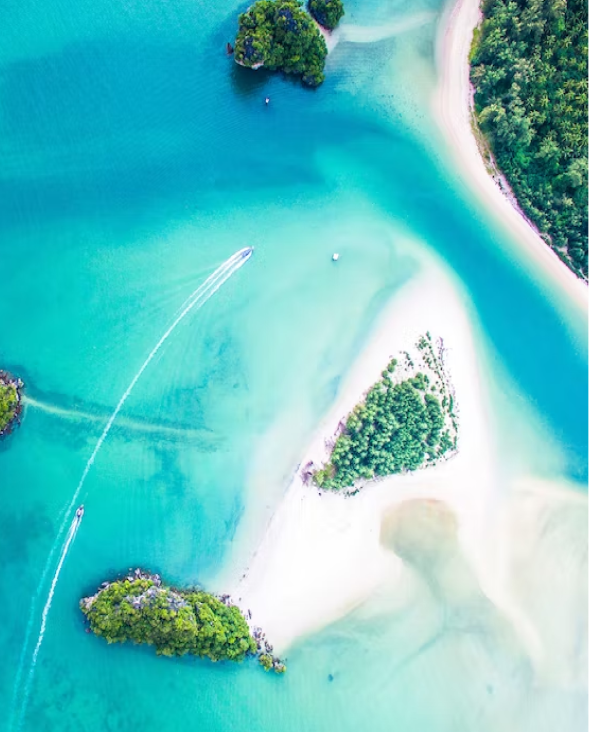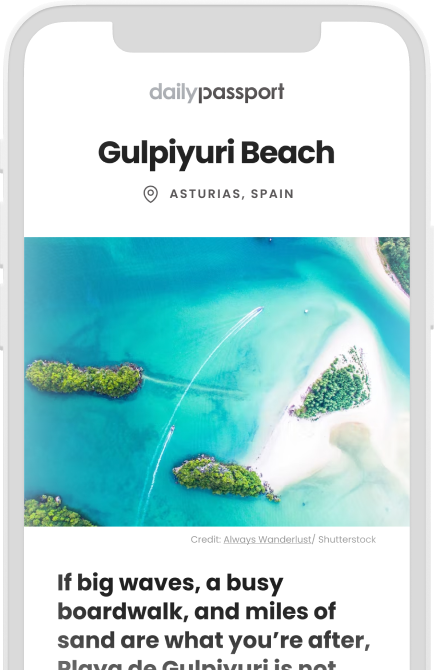 The world is waiting.
Daily Passport is your ticket to the four corners of the earth. Start exploring today.
Please enter valid email.
By subscribing you are agreeing to our Privacy Policy and Terms of Use.