These days, "eco-friendly" is more than just a buzzword —traveling responsibly ensures our favorite places will be around for future generations to come. Whether by protecting public lands, implementing environmental protection policies, or promoting eco-tourism through creative initiatives, many countries are bringing sustainability to the forefront. Looking to lessen your carbon footprint on your next trip? Check out eight of the world's best eco-friendly travel destinations.
The Azores, Portugal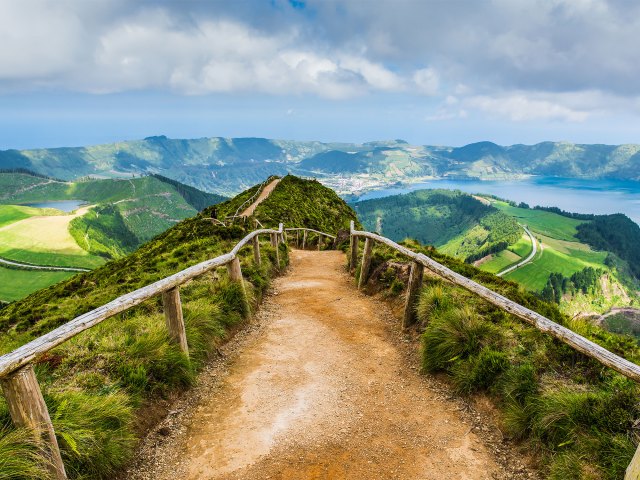 Once an under-the-radar gem, the Azores have boomed in popularity, as tourists have discovered its epic, unspoiled landscapes filled with volcanos, caldera lakes, and hot springs. The group of islands — located 850 miles off the coast of mainland Portugal — also has drawn increased attention to its sustainability efforts in recent years. In 2019, the Azores became the world's first archipelago to be certified under the EarthCheck Sustainable Destination program.
The archipelago's protected landscapes are ideal for exploring nature, and the islands' many geological aforementioned wonders. The Azores' protected marine life also makes for excellent whale watching, with a number of sustainable and ethical tour companies recommended for eco-conscious travelers.
Sweden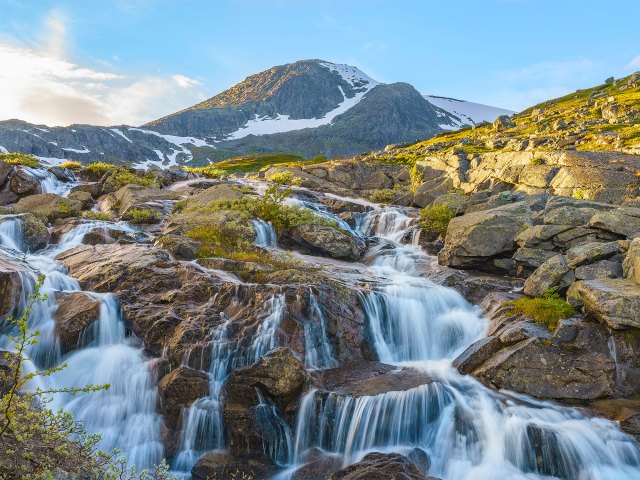 With over half the country's energy powered by renewable resources, Sweden leads the world when it comes to sustainability — the Scandinavian nation has set an ambitious plan to become the world's first fossil-fuel-free nation by 2050. Its tourism industry also reflects these environmentally-friendly values, with a variety of sustainable options for travelers.
One such highlight is the Treehotel in Harads, near the Arctic Circle in northern Sweden, where guests can book treehouses for overnight stays. The hotel's latest addition, the Biosphere Room, is crafted out of 350 bird nests to provide healthy habitats for Sweden's declining bird population. After accessing the room via a suspension bridge, guests will enjoy creature comforts such as a shower, sauna, and running water — not to mention 360-degree views of the forest canopy.
Costa Rica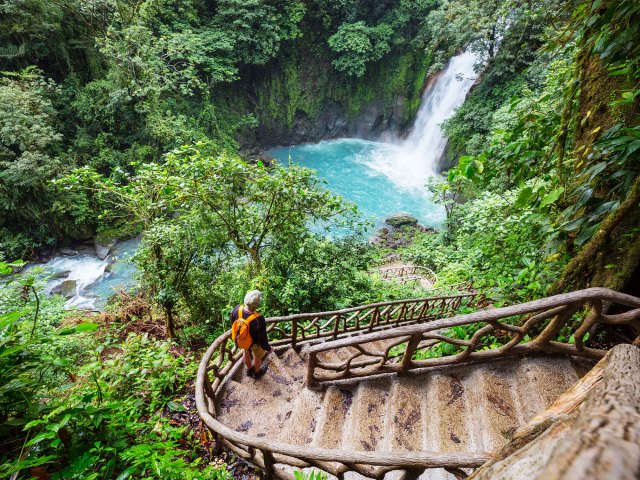 With 99% of the country's electricity generated from renewable resources like water and wind, Costa Rica is another destination that leads the pack when it comes to sustainability. Notably, 28% of Costa Rica's land is protected by the federal government, creating a rich and diverse experiences for eco-conscious travelers. Visitors can soak in natural hot springs and witness an active volcano erupt in Arenal Volcano National Park, watch a humpback whale migration in Marino Ballena National Park, or traverse through 13 different ecosystems in Corcovado National Park — home to exotic birds, monkeys, sloths, and the elusive jaguar.
New Zealand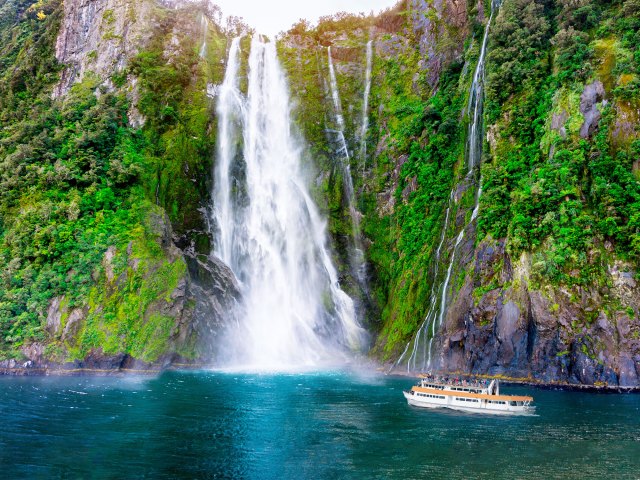 With a nationwide initiative to reach net zero in greenhouse gas emissions by 2050, New Zealand maintains a steady commitment to sustainability. And with 13 national parks that contain volcanoes, fjords, and lush rainforests, visitors have ample opportunities to embark on nature adventures throughout the country.
Many tour groups are also committed to the Tiaki Promise, an initiative inspired by the Maori, the nation's Indigenous peoples. Under the Tiaki Promise, both New Zealanders and visitors take responsibility for protecting the land in order to preserve it for future generations. Aroha Tour Group is one such company that operates under the initiative. In addition to managing its carbon output, Aroha partners with sustainable suppliers and uses low-emission tour vehicles.
Vietnam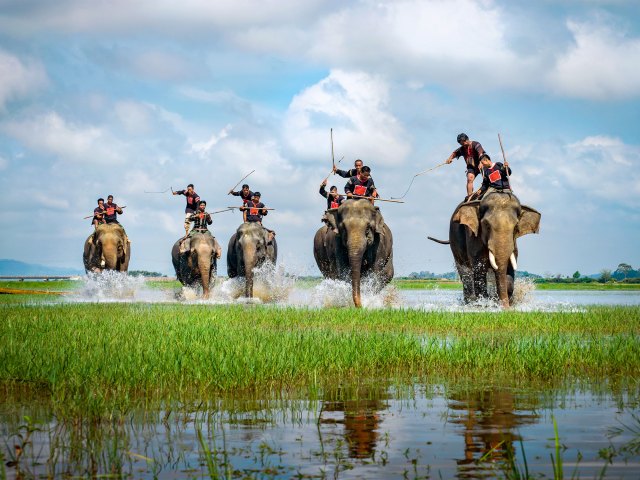 Sustainable travel is growing in popularity in Vietnam, as the industry aims to curb pollution from increased tourist traffic in recent decades. As Vietnamese travel companies become more eco-conscious, footprint travel has become a new trend— these tours encourage visitors to lower their carbon footprints by trekking, cycling, and cruising throughout the country. Visitors to Vietnam can also support eco-friendly businesses, like K'ho Coffee, a fair-trade coffee farm offering tastings, farm tours, and workshops. And in the forests of Dak Lak, the country's first ethical elephant tour prohibits any type of interaction with wild animals. Instead, visitors may quietly observe these Asian elephants living peacefully in their natural habitats.
Switzerland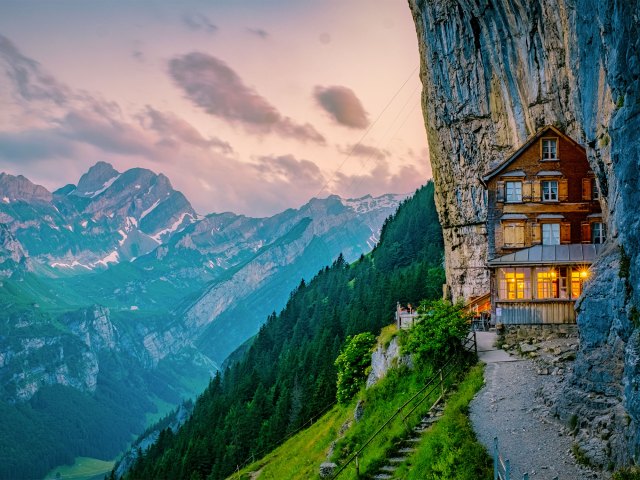 Switzerland has long been at the forefront of sustainability thanks to its national environmental policies. In addition to being one of the top recyclers in the world, Switzerland is known for its eco-friendly attitude, as seen in the nation's popular public transportation system and shared adoration of the outdoors.
The Swiss are no different when it comes to travel, with a nationwide "Swisstainable" strategy encouraging visitors to adopt the country's eco-friendly mindset. The initiative asks tourists to make four commitments during their visit: to enjoy nature, to consume regional products, to engage with local culture, and to stay longer. The strategy aims to give visitors greater awareness of their impact while promoting a more authentic and in-depth travel experience.
British Columbia, Canada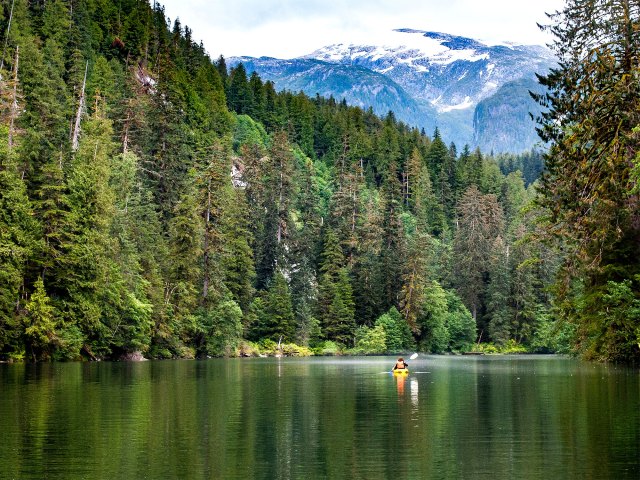 With its sprawling coastline, dense forests, and soaring mountains, British Columbia draws nature lovers from across the globe. As a result, responsible tourism has become even more important in British Columbia to protect the environment for future generations. Tour companies like Maple Leaf Adventures integrate an eco-conscious attitude into adventure travel, providing low-impact tours to places like the Great Bear Rainforest.
The province's largest city, Vancouver, also maintains a strong focus on sustainability and was ranked the third-greenest city in the world by the Simmens & Economist Intelligence Unit. In addition to producing some of the lowest emissions among North American cities, Vancouver offers an efficient public transportation system and bike-friendly initiatives help travelers to avoid fossil fuels.
Palau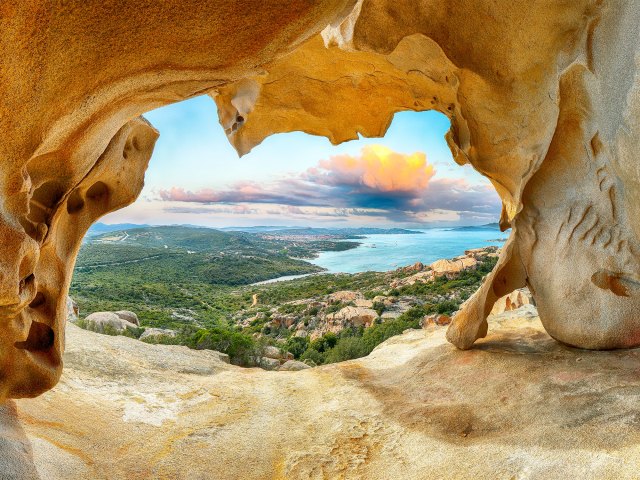 The archipelago nation of Palau in the western Pacific Ocean is incredibly biodiverse, with over 2,000 species of fish and 300 species of coral reef that call the islands home. And with its sandy unspoiled beaches and crystal-clear water, the Micronesian island has no shortage of appeal for visitors. In an effort to protect its beauty and biodiversity, the country has created Ol'au Palau, the world's first eco-tourism rewards program.
Ol'au Palau is a smartphone app that allows visitors to check off sustainable goals during their stay, such as wearing reef-safe sunscreen, eating sustainably-sourced local food, and tracking your carbon footprint using the app's provided calculator. The more goals you reach, the more travel benefits you'll receive, with points adding up to unlock exclusive island experiences — a win-win for travelers and the environment.
Feature Image credit: fokke baarssen/ Shutterstock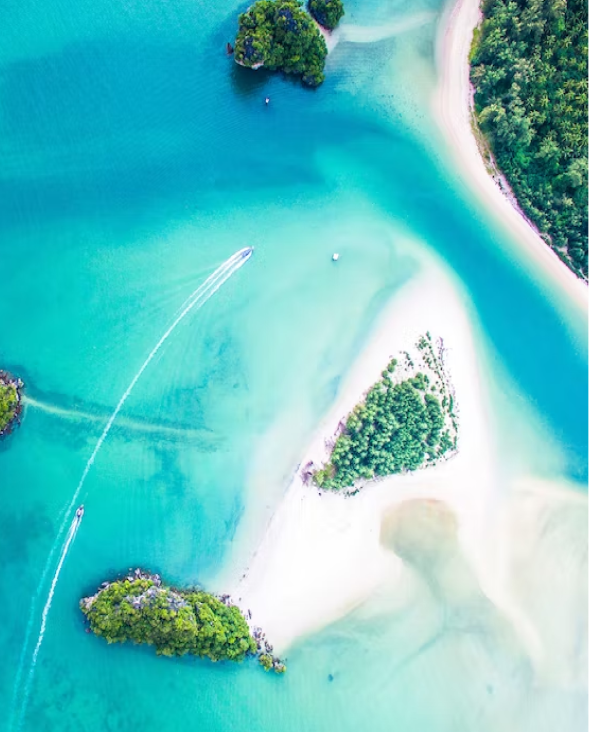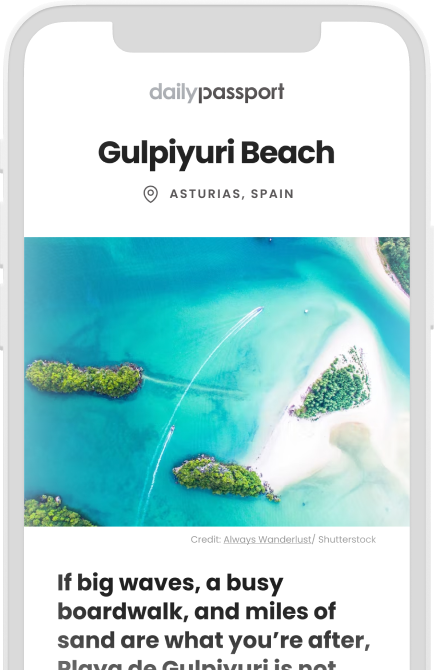 The world is waiting.
Daily Passport is your ticket to the four corners of the earth. Start exploring today.
Please enter valid email.
By subscribing you are agreeing to our Privacy Policy and Terms of Use.