Walking the streets of historic city neighborhoods offers a fascinating glimpse into centuries of urban culture, and also provides a fresh perspective on the evolution of the cities around them. While it may be tempting to crane your head upwards and admire a towering new skyscraper, consider giving your neck a break and instead exploring these six historic urban neighborhoods around the world.
Old Montreal – Montreal, Quebec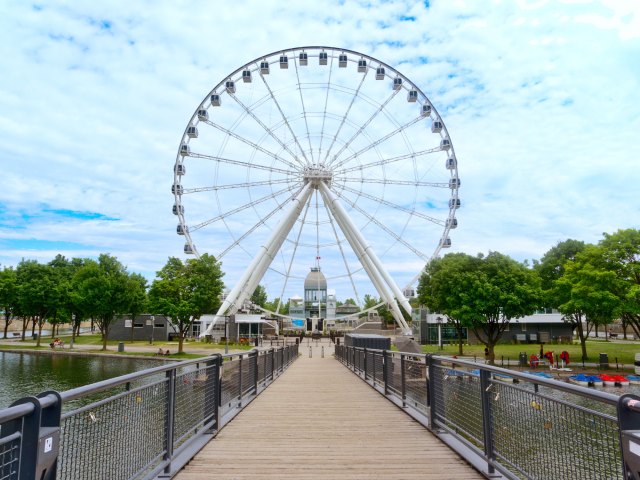 Though the region was known for its fur trade long before, the neighborhood of Old Montreal has origins dating back to 1642, when French settlers first began to develop this area along the St. Lawrence River. This once-thriving port neighborhood no longer serves the important commercial function it once did, but it remains an architectural and historical gem. Old Montreal features ornate Gothic-style buildings left and right, with structures dating back to the 17th century that still stand today. Impressive cathedrals, including the Notre-Dame Basilica — which opened in 1829 — make the neighborhood even more picturesque.
Visitors can also take a stroll down Saint-Paul Street, the oldest street in Montreal, which was paved in 1672. Lined with shops and eateries, Saint-Paul Street terminates at Place Jacques-Cartier, a scenic public square named for the explorer who claimed Canada for France in 1535. No matter where you turn, you'll find vestiges of Canada's New France colony throughout Old Montreal.
Beacon Hill – Boston, Massachusetts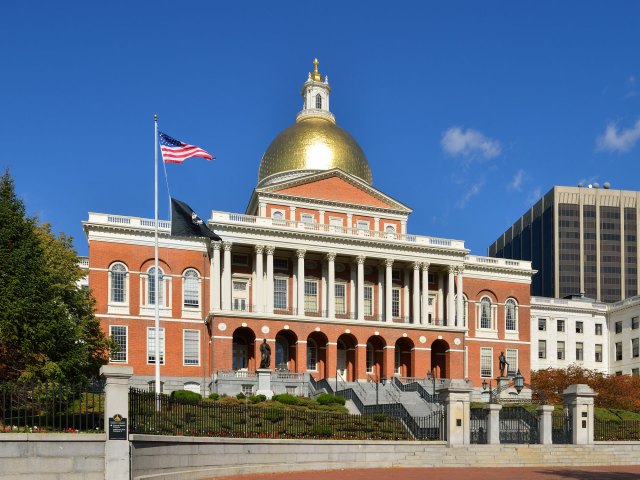 Located in the heart of downtown Boston, Beacon Hill reflects the early history of the United States. The neighborhood's name dates to 1635, when British colonists erected a wooden beacon to warn those in the nearby countryside of potential danger. A residential community was established in 1737, when a merchant named Thomas Hancock built Beacon Hill's first home — that residence was later passed on to his nephew, Founding Father John Hancock.
Today, you're bound to come across a historic building no matter where you turn in Beacon Hill. Take, for instance, the Charles Street Meeting House, which was the site of many impassioned anti-slavery speeches from leaders such as Frederick Douglass and Harriet Tubman. Then there's the Massachusetts State House, which boasts a brilliant gold dome — it was originally made of wood until it was covered in copper by Paul Revere's company in 1802, and later golf leaf in 1874. Beacon Hill isn't just known for its legendary buildings but also for its centuries-old public spaces, including Boston Common. This grassy expanse was established in 1634, making it America's oldest park. It has served many purposes over the years, from housing troops to welcoming dignitaries such as Martin Luther King Jr. and Pope John Paul II.
Greenwich Village – New York, New York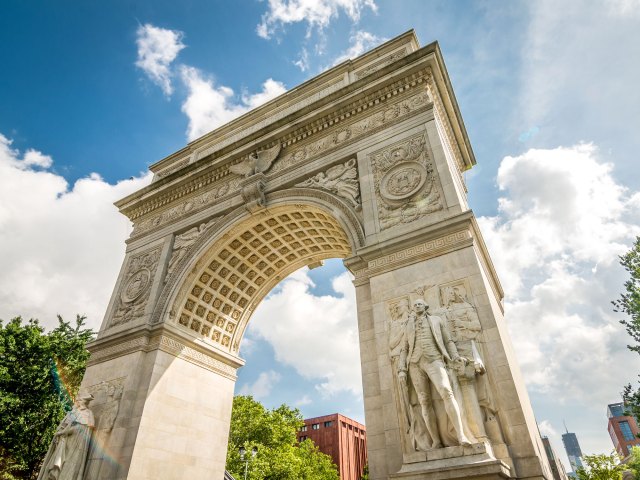 Few New York City neighborhoods capture the essence of Manhattan in the 1960s quite like Greenwich Village. Nestled in the shadows of the city's modern skyscrapers, the historic district of Greenwich Village was officially founded in 1969, even though artists like Mark Twain and Salvador Dalí had come to Greenwich Village long before then in search of inspiration. The district was home to the city's first studio space designed specifically for artists — Tenth Street Studios stood at 51 West 10th Street from the 1850s until it was knocked down in the 1950s.
In the 1960s, Greenwich Village cemented its reputation as a cultural epicenter, welcoming countless musicians, such as John Lennon, Janis Joplin, and Bob Dylan — the latter of whom was known for performing at local venues such as Cafe Wha? Greenwich Village also played a key role in the gay rights movement of the late 1960s, beginning with the Stonewall Riots at the Stonewall Inn, which has since been added to the U.S. National Register of Historic Places. The neighborhood is home to several unusual architectural quirks — for example, it's where you can find the smallest plot of land in Manhattan, a tiny triangle covering an area of just 500 square inches. The Village is also home to one of the city's last extant gas-powered streetlights, which used to line every city street.
Gothic Quarter – Barcelona, Spain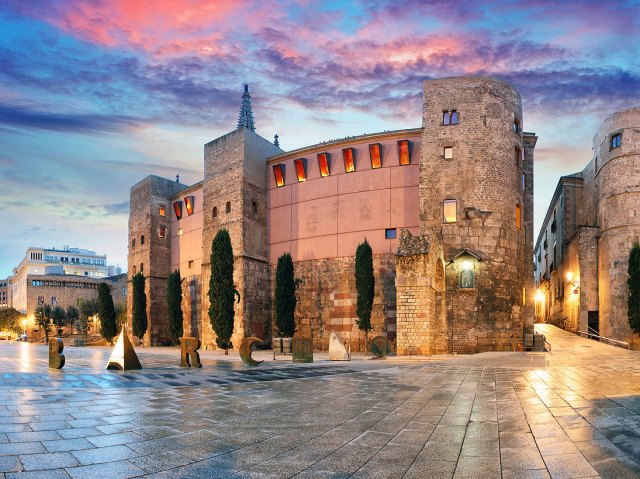 Barcelona's modern-day Gothic Quarter occupies a site founded by the Romans several millennia ago as a colony known as Barcino. Though that time period is long gone, the Gothic Quarter still features ancient remnants of the Roman Empire, such as the four surviving columns of the Temple d'August, which dates to the first century BCE. The Gothic Quarter is also home to the Sinagoga Major de Barcelona, a synagogue dating to the third century CE, reflecting the neighborhood's history as a hub of Barcelona's Jewish community during the Middle Ages.
As centuries passed, the Gothic Quarter evolved into a beautiful bastion of Spanish architecture, including early work from famed Catalan architect Antoni Gaudí. In fact, the Gothic Quarter's Plaça Real is the site of one of Gaudí's very first projects in 1879 — the architect was tasked with designing the square's signature lampposts.
Hyde Park – Chicago, Illinois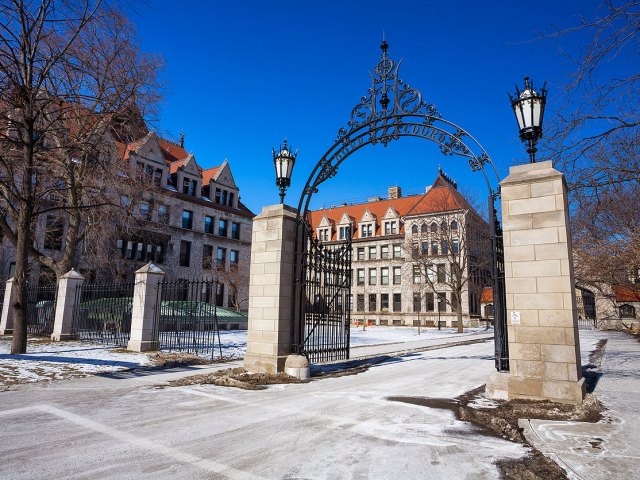 Once known as Hyde Park Township, this historic neighborhood was annexed by the city of Chicago in 1889. Four years later, Hyde Park's Midway Plaisance served as the focal point of the 1893 World Columbian Exposition. That's far from the only historic attraction in Hyde Park — the 540-acre Jackson Park also contains a 17th-century style Osaka Garden established in 1934. Hyde Park's Museum of Science and Industry is the largest science center in the Western Hemisphere, and is one of the few remaining buildings that was constructed for the 1893 world's fair.
Hyde Park is also where you can find Promontory Point, a human-made peninsula constructed in 1937. Designed in the style of the Midwestern Prairie School of architecture, this natural viewpoint juts out into Lake Michigan and offers scenic views of the downtown Chicago skyline. Architecture buffs can take a trip to the Frederick C. Robie House, designed by pioneering American architect Frank Lloyd Wright in 1908.
Shinjuku Golden Gai – Tokyo, Japan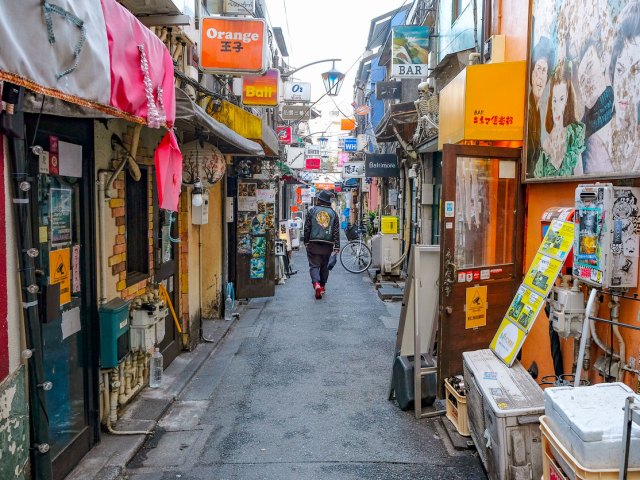 Tokyo's Golden Gai neighborhood has a relatively recent history, as it rose to prominence as a black market in the wake of World War II. However, the region soon developed into a haven for artists and journalists who gathered at local pubs to exchange ideas. Golden Gai is made up of just a mere six alleyways, and its popular bars and taverns — of which there are an estimated 250 today — encompass an area smaller than a football field.
Despite the neighborhood's small blueprint, these establishments remain untouched by modern development. Instead, this area continues to serve as a place for locals and tourists alike to gather for the exchange of ideas and culture as they've been doing since the late 1950s. The neighborhood even survived an attempt in the 1980s by the Yakuza — Japan's organized crime syndicate — to burn down the buildings so that they could be developed. However, Golden Gai's supporters stood guard, ensuring that the district could be preserved for future generations.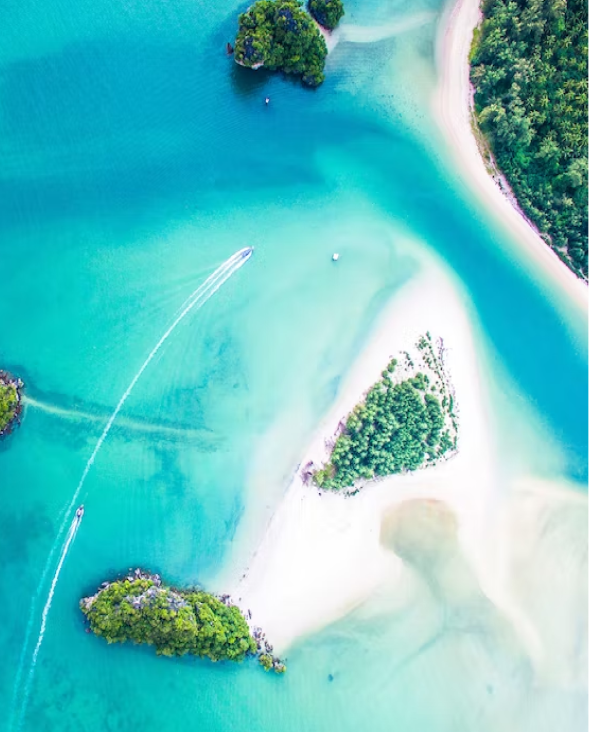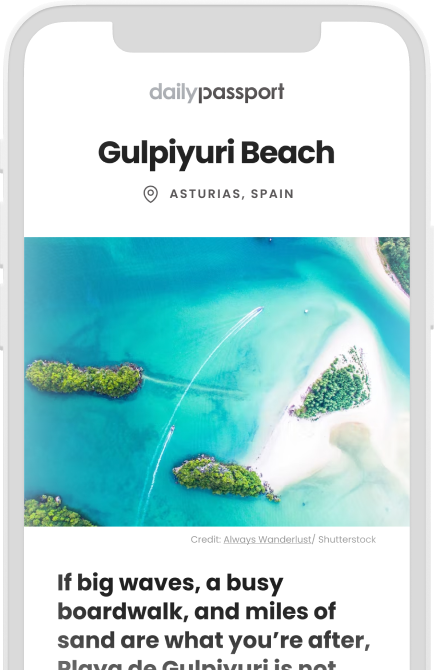 The world is waiting.
Daily Passport is your ticket to the four corners of the earth. Start exploring today.
Please enter valid email.
By subscribing you are agreeing to our Privacy Policy and Terms of Use.