The Caribbean has long been a popular destination for travelers seeking a tropical paradise with sandy beaches, swaying palms, and sparkling turquoise waters. Lying southeast of the Gulf of Mexico and the North American mainland, this region includes over 7,000 islands, reefs, and cays, as well as 13 sovereign island nations and 17 dependent territories. You probably already know these islands offer frequent sunshine to relax under with a glass of rum punch, but do you know which Caribbean nations are the largest by area? Find out below.
7. Trinidad and Tobago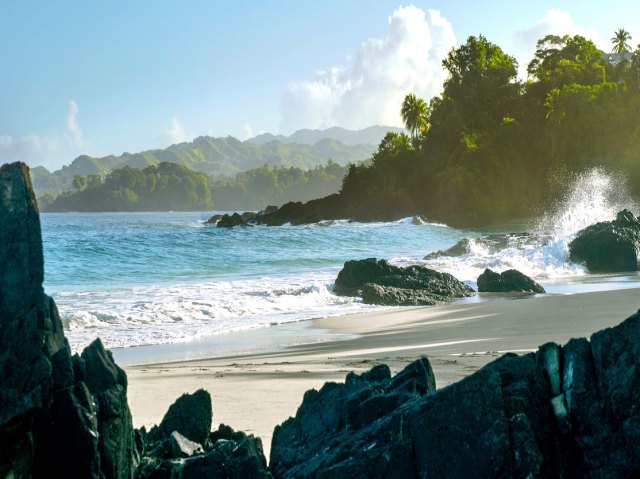 The island nation of Trinidad and Tobago covers 1,980 square miles and consists of two main islands, Trinidad and Tobago, plus 21 smaller islands. Trinidad is by far the largest and most populous island, covering 1,841 square miles and housing 96% of the country's 1.5 million residents. Meanwhile, Tobago has an area of about 115 square miles. Located about seven miles off the coast of Venezuela, the country is a popular choice for those looking for an off-season trip during the summer and fall, as it's outside the Caribbean's traditional hurricane belt. Trinidad and Tobago offers enticing beaches such as the popular Pigeon Point, along with mouthwatering fare like buss-up-shut (traditional paratha roti with crab which is ripped like a "busted up shirt"). Trinidad also hosts the Trinidad and Tobago Carnival in late February.
6. Puerto Rico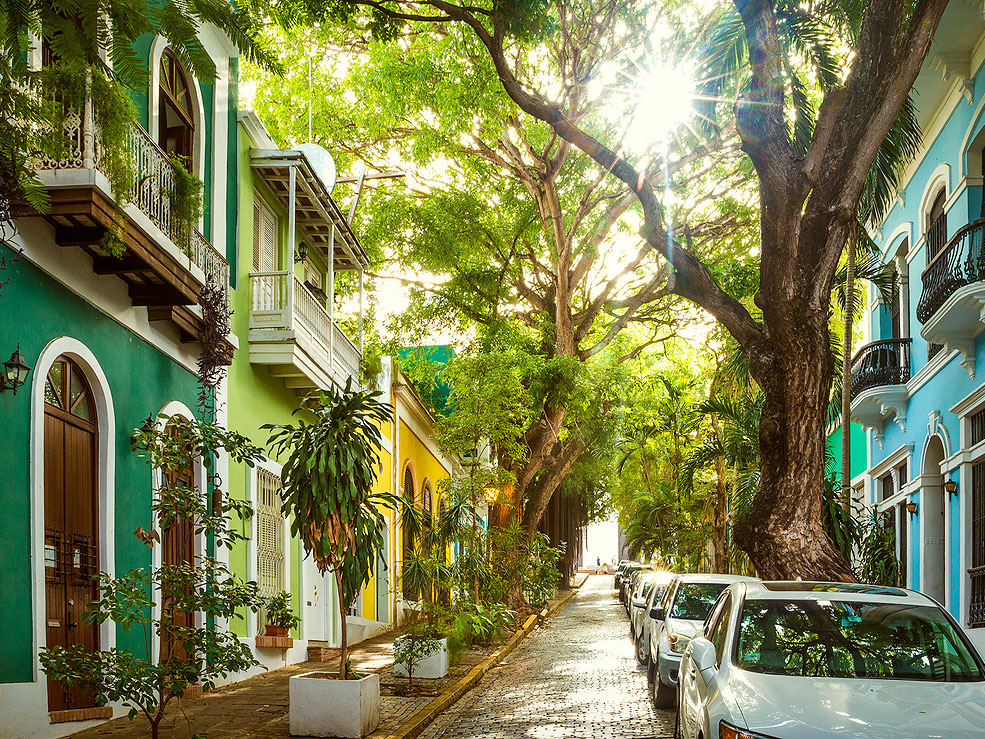 A U.S. territory, the island of Puerto Rico has a total land area of 3,425 square miles that includes spectacular terrain with lush mountains and rainforests, waterfalls, and magnificent white sandy beaches. If Puerto Rico were a state, it would be the 29th-largest in the U.S. by area. The island territory is easy to visit for Americans, as there's no passport required to enjoy the year-round sunshine and temperatures that hover around 80 degrees Fahrenheit. Visitors can experience the island's vibrant culture, go beach hopping with 270 miles of coastline, and explore the rich history of Old San Juan, the capital's charming historic district lined with cobblestone streets and with colonial architecture. It is home to the San Juan Bautista Cathedral — the oldest church on U.S. soil, dating to 1521.
5. Jamaica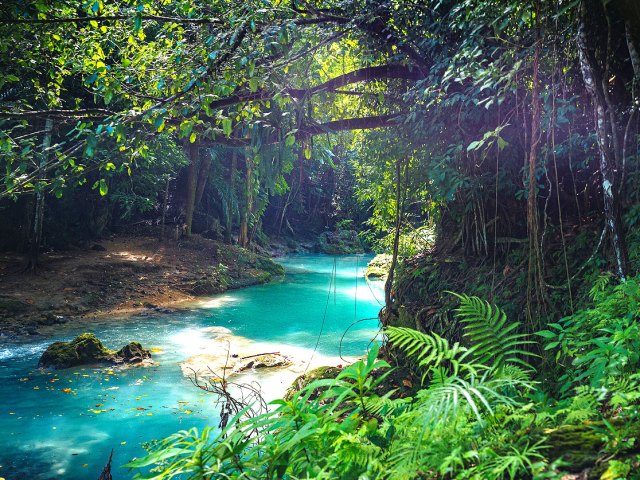 Jamaica is a 4,243-square-mile island located about 90 miles south of Cuba. Famous as the birthplace of jerk-style cooking and reggae music, Jamaica is one of the most-visited Caribbean islands, home to some of the region's most famous beaches. Seven Mile Beach is the longest on the island and draws visitors with its unspoiled white sands and crystal-clear blue waters. The snorkeling and diving in Jamaica are world-class, with a wealth of colorful fish to discover, while the island interior is home to waterfalls with tranquil pools and the Martha Brae River for rafting trips.
4. The Bahamas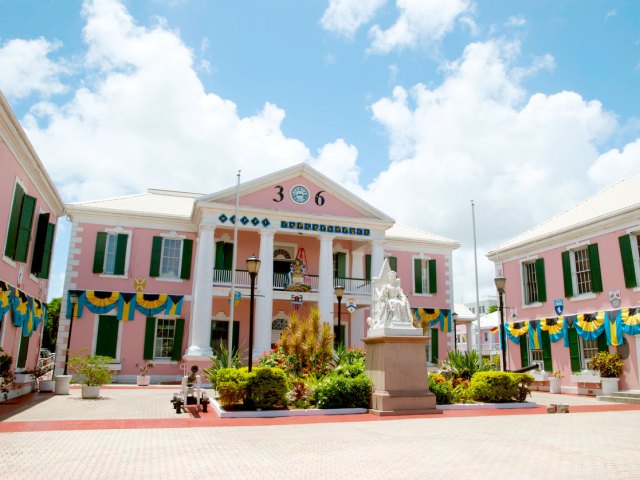 Extending 760 miles from the southeast coast of Florida, the Bahamas is made up of 700 islands and over 2,400 cays, with a total area of 5,358 square miles. Roughly 30 of its islands are inhabited, with most of the country's 412,000 residents living in the capital of Nassau on New Providence Island and Freeport on Grand Bahama Island. Many visitors head here to enjoy one of the country's famous beachfront resorts, like Atlantis on Paradise Island — a wonderland of azure pools with rare fish, a turtle cove, lagoons, and a water park with slides that wind through shark tanks. But there are also many quiet, remote islands to discover such as Cat Island — known for its excellent diving, ripsaw music, and a clear lake called Boiling Hole. It's the site of a legendary sea monster that is said to cause the lake's mysterious bubbles and burps.
3. Haiti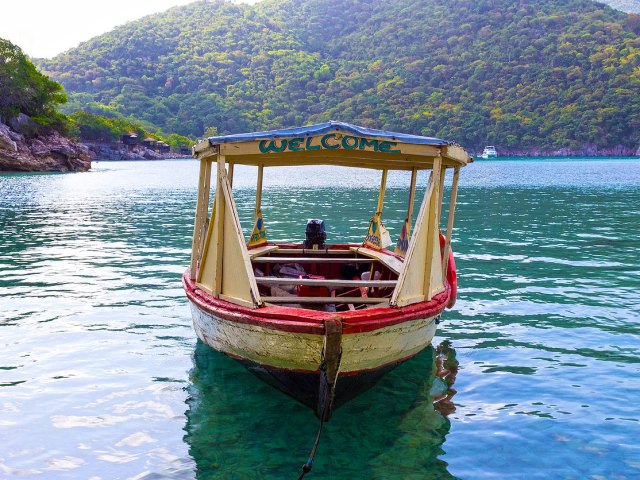 Haiti, the third-largest nation in the Caribbean at 10,641 square miles, covers the western third of the island of Hispaniola, which the country shares with the Dominican Republic. The entire island covers 29,418 square miles, making it the second-largest island in the Caribbean and one of only two islands to be divided politically between two countries (the other being St. Martin). Haiti is one of the most populated countries in the region, home to nearly 11.8 million people. While the island is home to remarkable natural beauty, it unfortunately remains one of the poorest countries in the Western Hemisphere and under the grip of violence and political instability.
2. Dominican Republic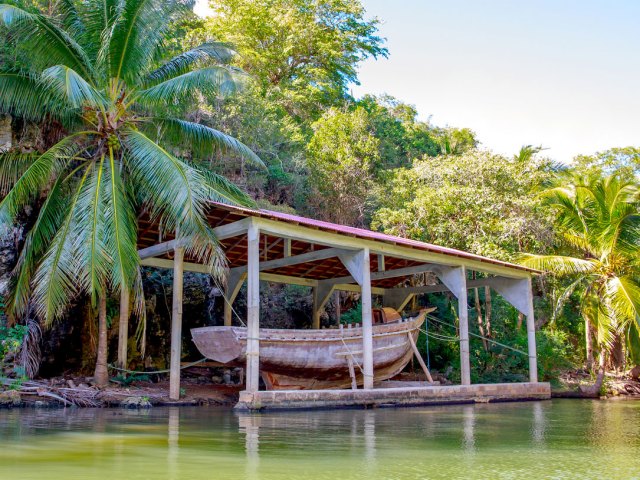 The Caribbean's second-largest island nation by area, the Dominican Republic covers the other 18,792 square miles of Hispaniola. Its capital is Santo Domingo, one of the Caribbean's oldest cities, established in 1496. With its large size and diverse terrain, the Dominican Republic offers everything from mountains and beaches to rivers, waterfalls, lakes, and numerous waterfalls. It's the most-visited Caribbean country, attracting nearly 5 million tourists in 2021. Parque Nacional del Este (Eastern National Park) is one of the region's largest marine parks, offering the opportunity to observe sea turtles, bottlenose dolphins, manatees, and an abundance of tropical fish. In the winter, humpback whales can also be spotted in Samana Bay.
1. Cuba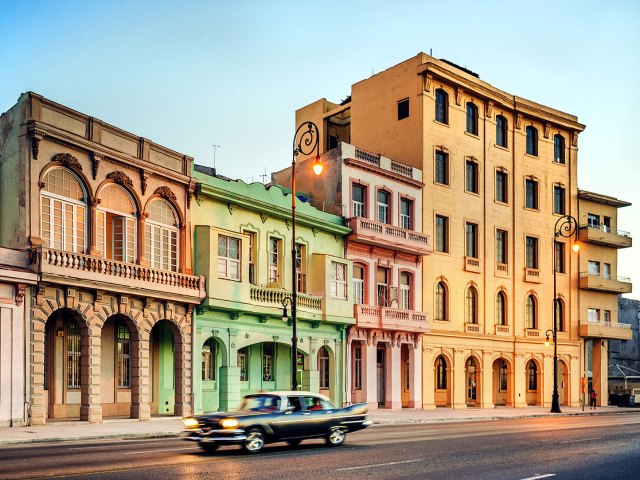 Located in the northern Caribbean Sea where the Atlantic Ocean and the Gulf of Mexico meet, Cuba is both the largest island and largest country in the Caribbean, with an area of 42,426 square miles. It is the region's second-most populous country after Haiti, home to 11.2 million people. Americans can travel here independently as long as their visit falls under one of 12 categories designated by the U.S. government. Most visitors do so under the Support for the Cuban People category, which requires a schedule of activities directly supporting private Cuban individuals and businesses. While in Cuba, you might take a sightseeing tour of Havana in a vintage vehicle, taking in the grand architecture and historic squares from a classic 1950s automobile. Visitors can also sample the eclectic street food (a mix of Caribbean, Spanish and African cuisine), explore the island's rich history, and spend time on its pristine white sandy beaches.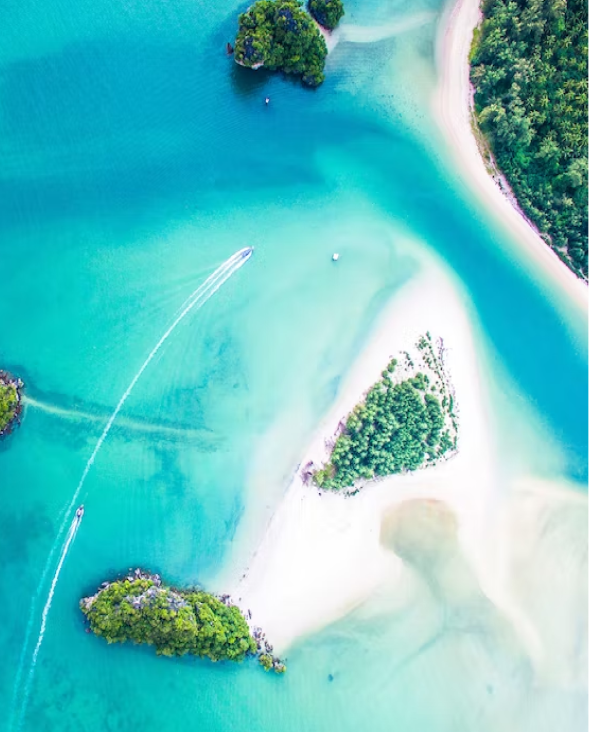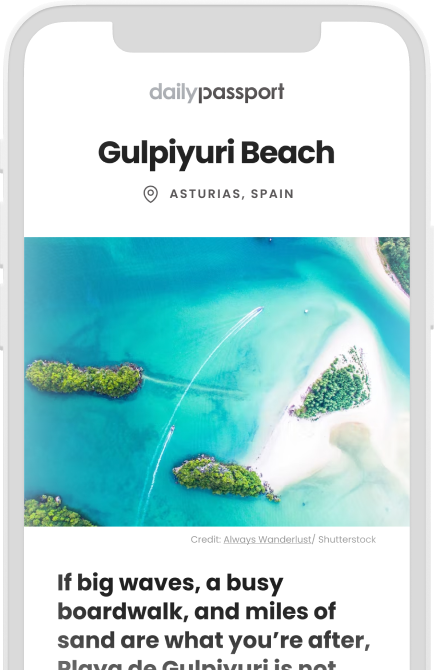 The world is waiting.
Daily Passport is your ticket to the four corners of the earth. Start exploring today.
Please enter valid email.
By subscribing you are agreeing to our Privacy Policy and Terms of Use.