For many homeowners, it's important that the place they live reflects their personality. If the budget stretches far enough, they hope to create a space that is as individual as it is beautiful and functional. If you're looking to make a bold statement that the neighbors will definitely notice, perhaps you'll find inspiration in seven of the most unique homes across the U.S.
Spaceship House – Albuquerque, New Mexico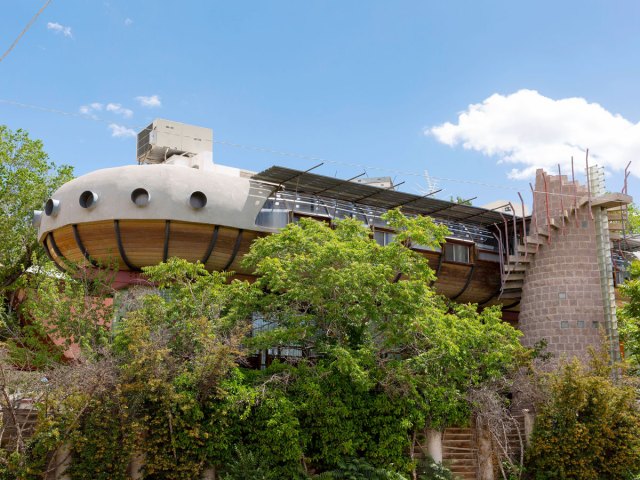 You know you've inspired a reaction when the place you've built for yourself earns its own nickname. And famed architect Brad Prince's home in Albuquerque has not one, but two. People variously refer to this one-of-a-kind property as the Spaceship House and Bug House. 
The first sign of something unusual in this upscale home in the Nob Hill neighborhood is the quirky metalwork sculptures on the sidewalk out front. Two separate wings of the architect's residence and studio compete for the attention of passersby. One has a funky, cylindrical upper story balanced on round towers. It features circular windows that conjure up an image of the eyes of an insect — or perhaps a UFO. The cantilevered building that faces it is equally striking, using angular lines and earthy tones to make its own bold statement.
Fallingwater – Mill Run, Pennsylvania
Anchored into sandstone and surrounded by the southern Pennsylvania forest, Fallingwater is Frank Lloyd Wright's most celebrated work. Its story dates back to the 1930s, when wealthy Pittsburgh department store owner Edgar Kaufmann found the perfect location for his family home on Bear Run, in the Mill Run section of Stewart Township. Yet, Lloyd Wright's 1937 masterpiece turned out to be even more extraordinary than its surroundings. 
Instead of constructing a house with a view of Bear Run's picturesque waterfall, the architect imagined a cantilever that placed the building right over it, creating stacked floors that mirrored the rock ledges on which they perched. After Kaufmann's death, his children honored his wishes for the home to be accessible to the public. Fallingwater opened for guided tours in 1964 and was awarded UNESCO World Heritage status in 2019 — part of a site that includes eight of the architect's most celebrated 20th-century works.  
Gehry House – Santa Monica, California
Frank Gehry became world-famous for designing iconic buildings such as the Walt Disney Concert Hall in downtown Los Angeles, the Guggenheim Museum in Bilbao, Spain, and the whimsical Dancing House in Prague. But the acclaimed architect proved that you don't need to start from scratch to finish up with an innovative home. 
In the late 1970s, Gehry purchased a Dutch colonial house in Santa Monica, but instead of knocking it down, he kept the structure pretty much intact. Soon afterwards, the place underwent a remarkable transformation, gaining a series of add-ons wrapped around its external walls. Gehry utilized affordable materials like glass, plywood, corrugated galvanized steel, and chain link fencing to extend the original property — creating a bold and contemporary (and somewhat controversial) home in the process.    
Sculptured House – Genesee, Colorado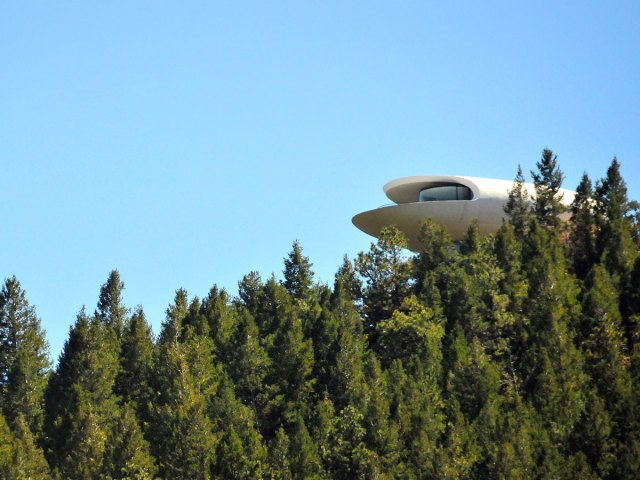 This arresting property enjoys an elevated position and floor-to-ceiling windows which capitalize on Colorado's famous mountain views. It is sometimes called the Spaceship House or the Sleeper House, as it featured prominently in the 1973 Woody Allen movie of the latter name. Passersby can see it, shrouded in trees, from Interstate 70 as they drive past Genesee, about 25 miles west of Denver.
The architect responsible was Charles Deaton, who envisioned it as his own family home but never managed to see the project through to its completion. Though the outside was finished, the interior remained a shell for three decades. The first person to live there was John Huggins, who saw its potential and hired Deaton's daughter to get the project over the finish line. Since then, Colorado's Sculptured House has changed hands several times, remaining as enigmatic as when it was first constructed in 1963. 
Whimzeyland – Safety Harbor, Florida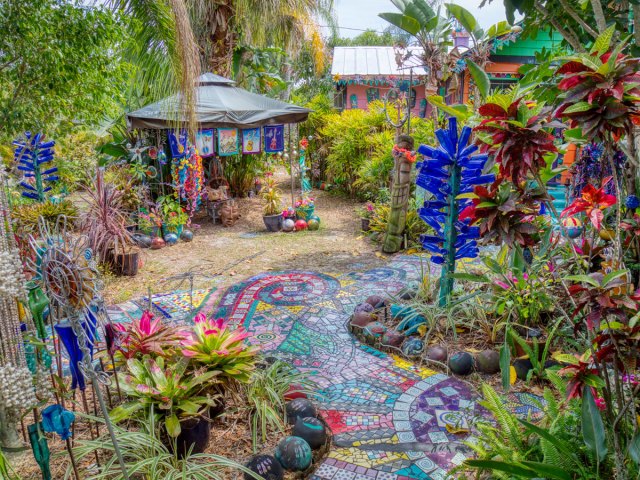 Many visitors to Safety Harbor near Tampa, Florida, can't help but smile when they lay eyes on Whimzeyland (also known as "the Bowling Ball House"). Artists Todd Ramquist and Kiaralinda, who call themselves the Whimzey Twinz, have transformed a nondescript beige house into a fabulously flamboyant pied-à-terre. 
Part private home and part studio, Whimzeyland takes color to the extreme. A simple coat of paint kicked things off in 1987, but a gift of bowling balls after a visit to a local flea market got the pair's creative juices flowing. Several decades later, the home is full of eclectic sculptures and décor pieces repurposing everything from Mardi Gras beads to recycled glass bottles. The result is a treat for the eyes that's guaranteed to be a conversation starter.
Darth Vader House – Houston, Texas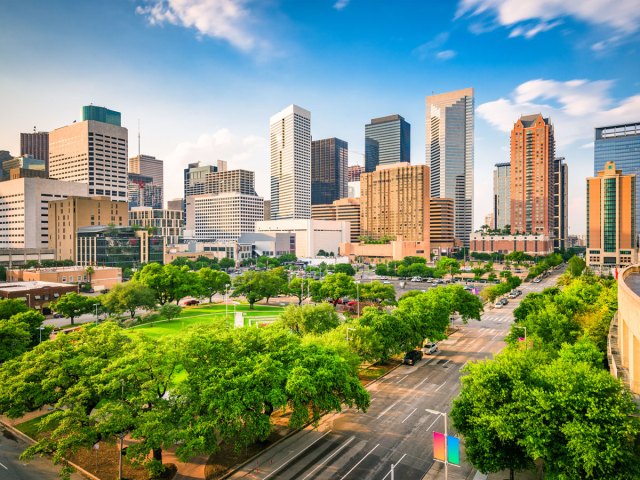 The Darth Vader House is an enduring Houston landmark. Located at 3201 University Boulevard, it was commissioned in 1992 by Dr Jean Cukier, a well-heeled plastic surgeon. Cukier instructed architect Lynn Swisher Spears to design him a home that took its inspiration from a stealth fighter jet and his passion for the Star Wars movie franchise. The result, at least from the front, resembled Darth Vader's helmet, giving the house its nickname. 
When Cukier finally decided to sell the property in 2021, few people had seen its interior. Unsurprisingly, there was plenty of curiosity over the multi-million dollar listing. Many who did get a peek inside were pleasantly surprised, not least because of how light and airy the home turned out to be.  
Ennis House – Los Angeles, California
A magnificent Mayan Revival triumph, Frank Lloyd Wright's Ennis House, has stood in the Los Feliz neighborhood of Los Angeles since 1924. Specially designed aluminum molds were used to create the 27,000 concrete blocks that give the house its tactile texture. Its distinctive appearance has made it popular with location scouts, and it was featured in a slew of movies and TV shows, including Blade Runner, The Karate Kid Part III, Buffy the Vampire Slayer, and Westworld. 
Sadly, time and insufficient maintenance took their toll on the home. The 1994 Northridge earthquake damaged the structure, and exceptionally heavy rainfall in 2005 caused the fabric of the building to deteriorate further. Fortunately now fully restored, this historical landmark is a private home once again, opening to the public 12 times a year under an agreement with the Los Angeles Conservancy.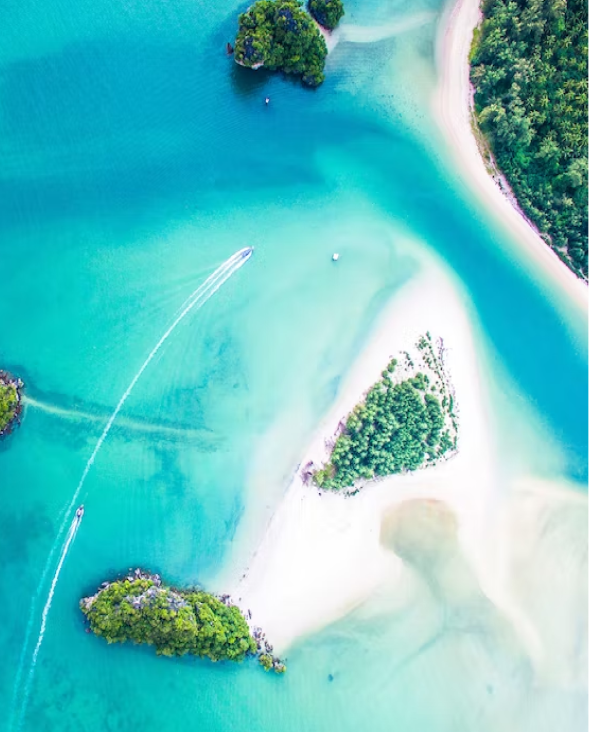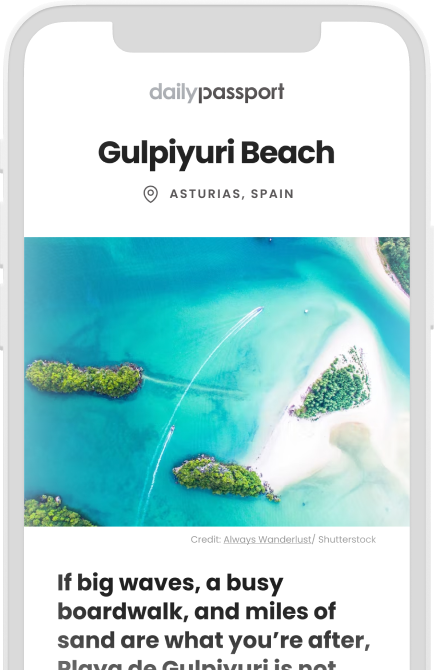 The world is waiting.
Daily Passport is your ticket to the four corners of the earth. Start exploring today.
Please enter valid email.
By subscribing you are agreeing to our Privacy Policy and Terms of Use.