Small towns with interesting names are found across the U.S. Behind every quirky name is a unique history that tells the tale of the town and its people who lived there decades — even centuries — before. So, what's in a name? Find out as you travel to these six peculiarly named small towns in the U.S.
Boring, Oregon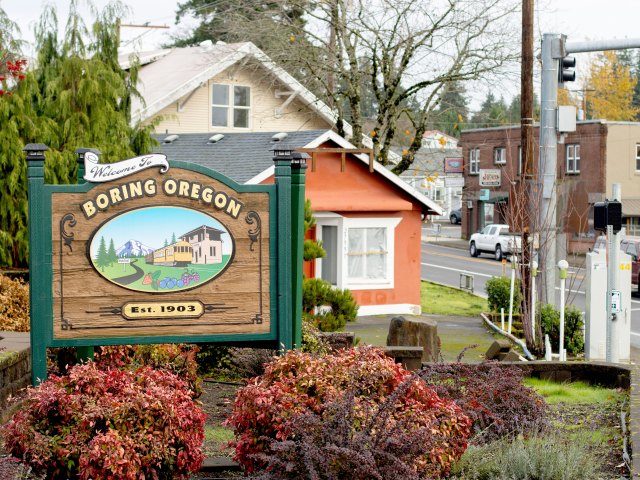 Despite its belittling name, the small town of Boring, Oregon, in the foothills of the Cascades Mountain Range, is anything but dull. The town's name is not a reflection of its character, but rather it was named after Civil War veteran William Boring, who donated land to build the town's first school. Visitors will indeed find plenty to keep them entertained in Boring, from farms that offer seasonal activities along with year-round animal interactions to a leisurely float down the Clackamas River. But perhaps the best time to visit is for the annual Boring and Dull Day on August 9. The holiday was started to celebrate the partnership between Boring, Oregon, and its similarly named sister city, Dull, Scotland. Expect bagpipes, drummers in kilts, and barbershop quartets.
Truth or Consequences, New Mexico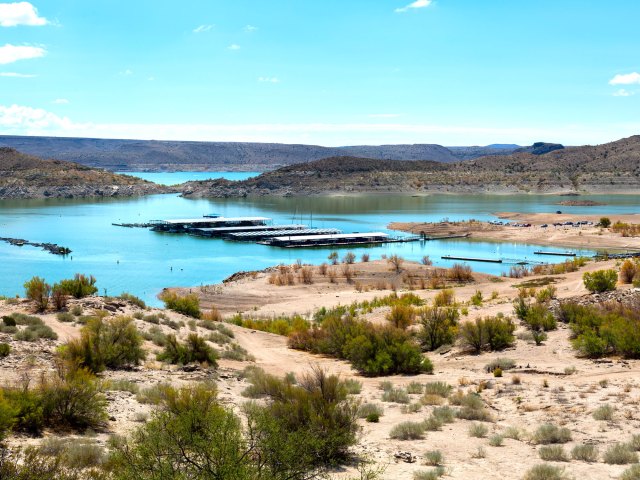 Formerly named Hot Springs, Truth or Consequences found its current moniker in a popular game show of the same name that ran from 1940 to 1953. In 1950, the show's host, Ralph Edwards, wanted to commemorate the show's 10th anniversary in a special way. A staffer suggested finding a town in America willing to change its name to Truth and Consequences and broadcasting the anniversary show from the newly-christened town.
The idea stuck, and candidates rolled in. Hot Springs, New Mexico, was chosen because the town seemed to embody the same ideals Edwards valued, like friendliness and the desire to help others. Although the hot springs no longer inspire the town's name, these thermal waters continue to attract visitors, and can be enjoyed at the town's bathhouses, hotels, and the central La Palomas Plaza. The annual Truth or Consequences Fiesta — started by Edwards in 1950 — remains a staple celebration in May, complete with rodeos, parades, tournaments, and a pageant.
Santa Claus, Indiana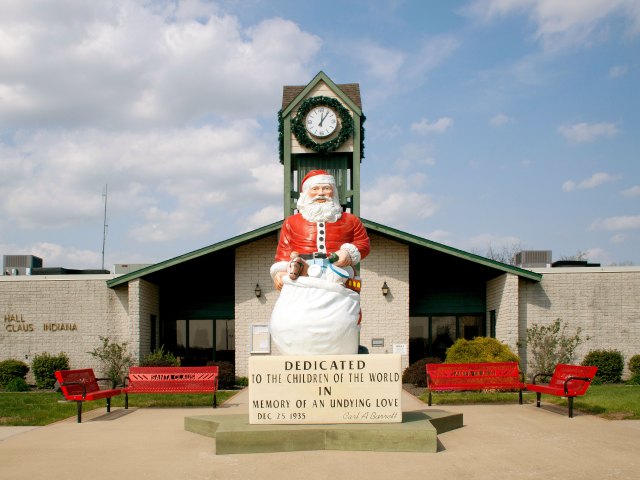 While this small Indiana town was originally named Santa Fe, that changed when the residents decided they wanted a post office in 1856. They discovered a town with the same name already existed, so they'd have to change their name to get a post office. As the story goes, the town got together on Christmas Eve to decide a new name, and a young girl suggested Santa Claus.
Since then, the town has fully embraced its festive moniker. Visitors will find a slew of holiday-themed stores and attractions in the town center, such as the Santa Claus Museum, the Santa Claus Post Office, Santa Claus Christmas Store, and Santa's Stables. Holiday World and Splashin' Safari theme park is popular with families, as are the canoeing and caving tours on the outside of town. For those wanting a slice of history, former President Abraham Lincoln's childhood home is located just four miles away from Santa Claus.
Why, Arizona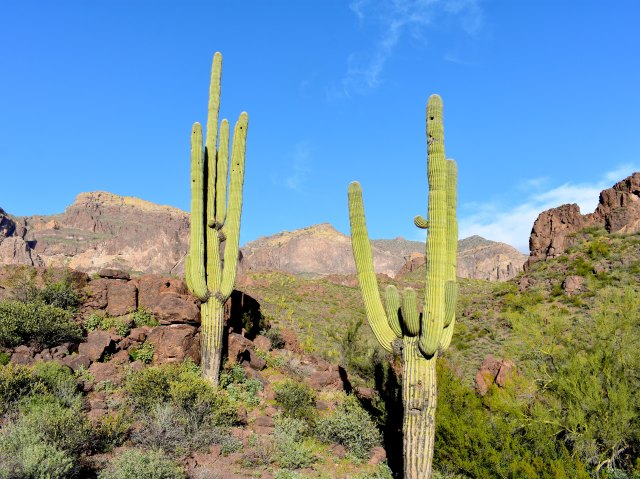 The tiny rural community in southern Arizona is home to less than 200 residents and is bordered by the Tohono O'odham Nation Reservation and Organ Pipe Cactus National Monument. The town's curious name was derived from the Y-shaped intersection of State Routes 85 and 86 that crossed in the town. According to laws at the time, towns needed to have a name with at least three letters, so the founders decided on "Why" as opposed to "Y." Visitors will probably be drawn more to the attractions in larger nearby cities like Tucson and Phoenix, but Why offers some spectacular desert scenery and several hiking trails.
Hot Coffee, Mississippi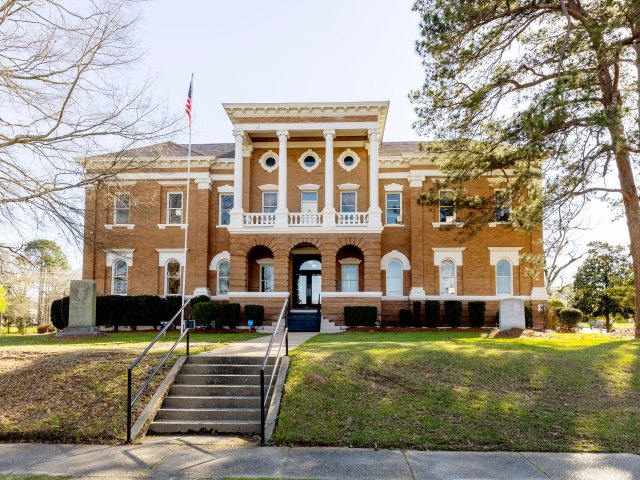 Who doesn't love a hot cup of coffee? That line of thinking is how this small community in Covington County, Mississippi, got its name. In the 1800s, the town was a rest stop for people traveling through the area by horse and carriage. Levi Davis, an owner of a local inn, always made sure to have a hot pot of coffee ready for weary travelers in need of a pick-me-up. Legend has it that Levi cut out a sign shaped like a coffee pot and wrote "hot coffee" on it to entice people into a pit stop, and the rest is history. In 2022, Hot Coffee Junction replaced the town's longtime general store, Mcdonald's Store. Adorned with hanging coffee pots and signs, the store sees plenty of curious tourists passing through.
Dinosaur, Colorado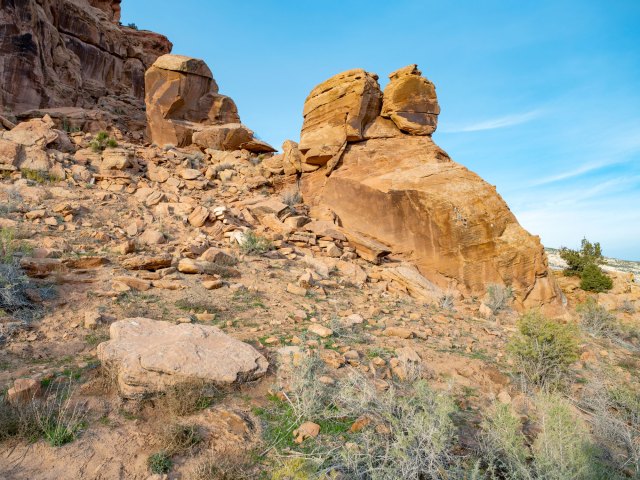 Formerly named Artesia, this sleepy Colorado town near the Utah border is home to less than 250 people. In 1966, townsfolk decided a name-change was needed to highlight the town's proximity to Dinosaur National Monument and draw more people to their small community. And they didn't stop there: Streets were also rechristened with dinosaur-inspired names like Brontosaurus Boulevard, Tyrannosaurus Trail, and Stegosaurus Freeway. Dinosaur National Monument is the town's top attraction, offering families the chance to discover age-old dinosaur fossils, go white-water rafting, camp, hike, and drive through this scenic region.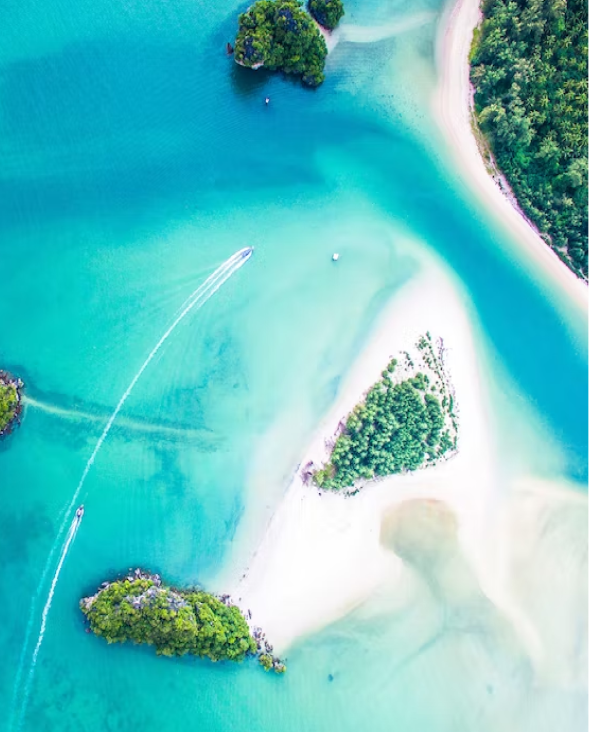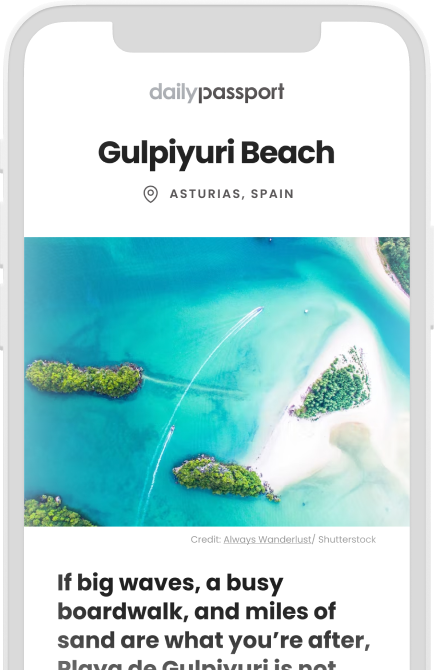 The world is waiting.
Daily Passport is your ticket to the four corners of the earth. Start exploring today.
Please enter valid email.
By subscribing you are agreeing to our Privacy Policy and Terms of Use.