Since ancient times, gardens have been used to collect and cultivate plants. Botanical gardens began sprouting up in Europe as the study of botany developed during the Renaissance period. These gardens were often associated with universities and utilized for the academic study of medicinal plants. Today, there are more than 1,700 botanical gardens across the globe, which attract thousands of tourists with their rare, beautiful plant species and serene settings. Take a trip back in time at the world's 10 oldest botanical gardens.
10. Oxford Botanic Garden – Oxford, England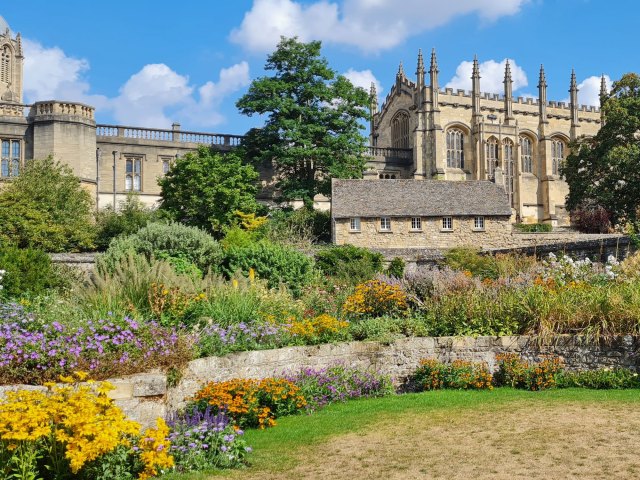 Nestled amid the historic college buildings of the University of Oxford, the Oxford Botanic Garden is Britain's oldest botanic garden, founded in 1621. In its 400-year history, the garden has grown from a simple physic garden (an herb garden for medicinal plants) to an important educational facility that's home to around 5,000 plant species. The five-acre site is split into three sections: Glasshouses; Walled Garden, and Lower Garden. One of the standout exhibits, "Plants That Changed the World," showcases species used for fibers, foods, and medicines that have had a positive impact on global civilizations. The charming garden has also inspired English literary greats such as Lewis Carroll and J. R. R. Tolkien.
9. University of Copenhagen Botanical Garden – Copenhagen, Denmark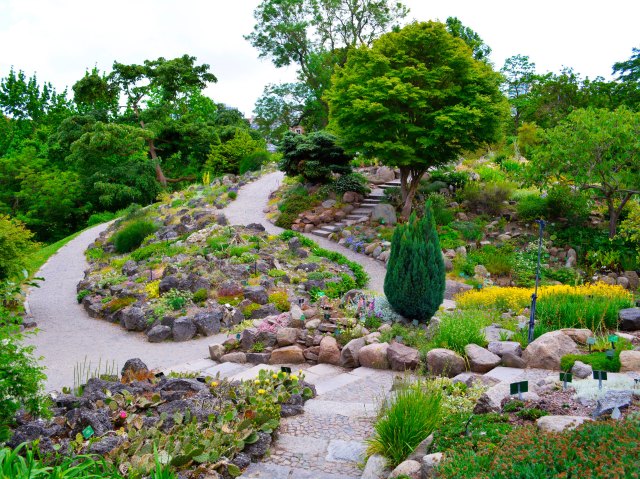 Copenhagen Botanical Garden spreads across 25 acres and is home to Denmark's largest collections of living and preserved plants. It began as a modest hortus medicus (medical garden) in 1600 and has been at its current location since 1870. Part of the Natural History Museum of Denmark, the garden is famous for its glasshouses, which were funded by Carlsberg brewery founder J. C. Jacobsen. One of the most popular is the Palm House, inspired by the design of London's Crystal Palace, where visitors can observe Mediterranean plants, mangroves, orchids, and brightly colored butterflies. Views from the house's terrace overlook manicured lawns and the city's iconic spires.
8. Jardin des Plantes Montpellier – Montpellier, France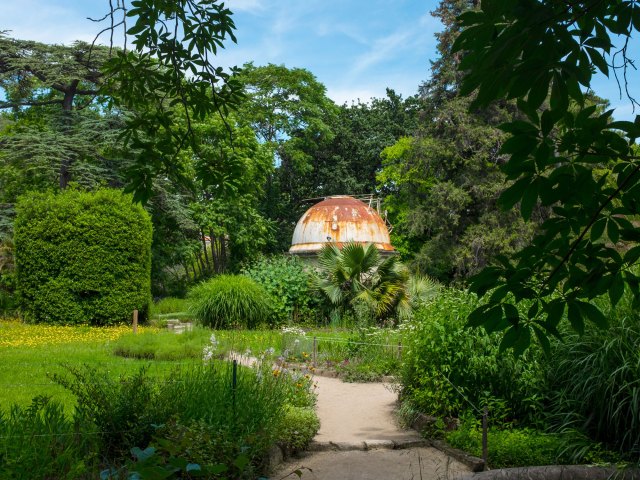 The oldest botanic garden in France, the Jardin des Plantes Montpellier was a model for the more famous Jardin des Plantes de Paris. Pierre Richer de Belleval, the Father of Scientific Botany, designed the gardens in 1593 at the request of King Henri VI. A 2,680-strong collection of species includes everything from medicinal plants and succulents to cypress, gingko, and palm trees. Highlights include an English garden dissected by shaded pathways, a bamboo grove, and a tranquil lotus pond. French writer André Gide and poet Paul Valéry were frequent visitors to the garden.
7. Hortus Botanicus Leiden – Leiden, The Netherlands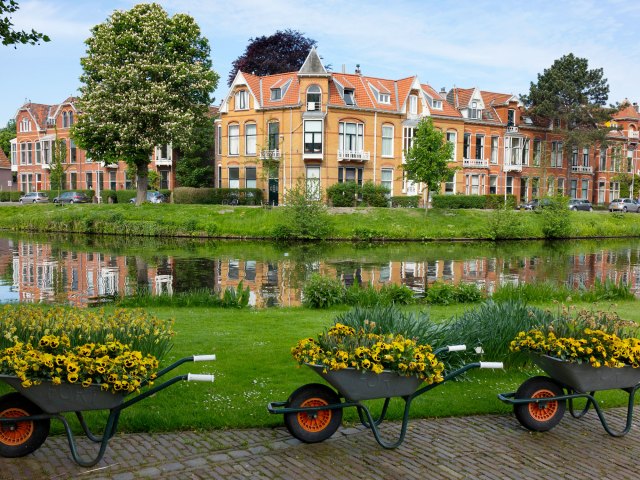 Leiden University unveiled the first botanical garden in the Netherlands in 1590. The task of designing the Hortus Botanicus Leiden was given to pioneering Dutch botanist Carolus Clusius, who used his international contacts to collect plants and encouraged the Dutch East India Company to bring species from its colonies. Today, the Clusius Garden is a Renaissance-style garden that replicates the original hortus academicus. Around the various gardens and greenhouses, the hortus has an incredible collection of over 60,000 species, including the Victoria amazonica giant water lily and a climbing jade vine. There are also many examples of the Netherlands' emblematic tulip and a vast collection of Asian orchids.
6. Botanischer Garten Jena – Jena, Germany
Medical students first established an hortus medicus at the original campus of Friedrich Schiller University Jena in 1586. Werner Rolfnick, a physician who studied at the Orto Botanico di Padova, enlarged the garden in 1630, and expansion continued throughout the 17th and 18th centuries. In 1776, Goethe established Jena's first botany institute. Goethe is also said to have sought inspiration for his poetry while visiting the garden. Today there are approximately 10,000 plant species on display at Botanischer Garten Jena in open-air sections and greenhouses. Besides plants, the garden has ornamental fish ponds and exhibitions by regional artists and photographers.
5. Botanischer Garten der Universität Leipzig – Leipzig, Germany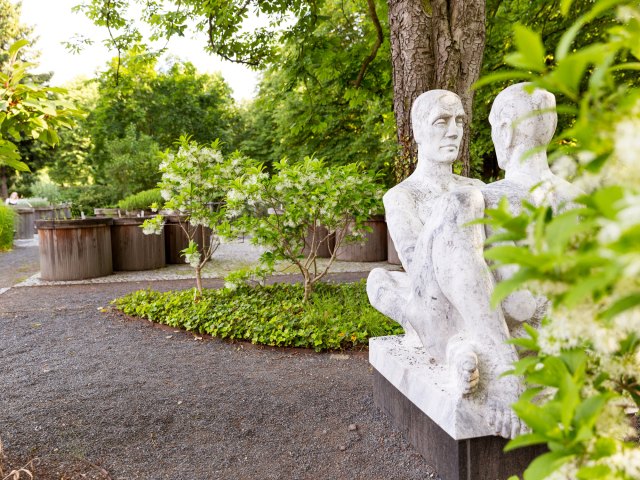 Officially established in 1580 as Germany's first botanical garden, Leipzig Botanical Garden has a history thought to date back even further to 1542. The first record is of a medicinal plant garden associated with the former monastery of St. Pauli. After four relocations, the garden settled at its current site in 1877. Today there are 363 plant families on display, which is the equivalent of 65% of all families worldwide. The exhibits here trace an incredible 200 million years of plant evolution. Several greenhouses contain plants from tropical and subtropical regions such as Africa, Australia, and the Mediterranean.
4. Jardí Botànic de la Universitat de València – Valencia, Spain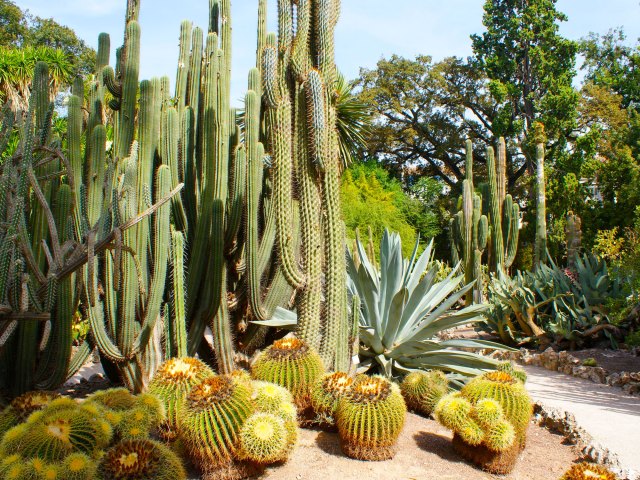 Since its formation in the 16th century, the Jardí Botànic de la Universitat de Valéncia has lived a nomadic life. Botany professor Joan Plaça was given the original land for the purpose of teaching students about medicinal plants in 1567. The garden moved twice in the 1600s and eventually opened at its present-day location in 1806. Wars and a flood brought destruction to the garden in the 1900s, but restoration and improvement programs have taken place since. Presently, the garden houses more than 4,500 plant species arranged in 27 collections. You'll find palm trees and orchids alongside Macaronesian and Mediterranean flora.
3. Orto Botanico di Firenze – Florence, Italy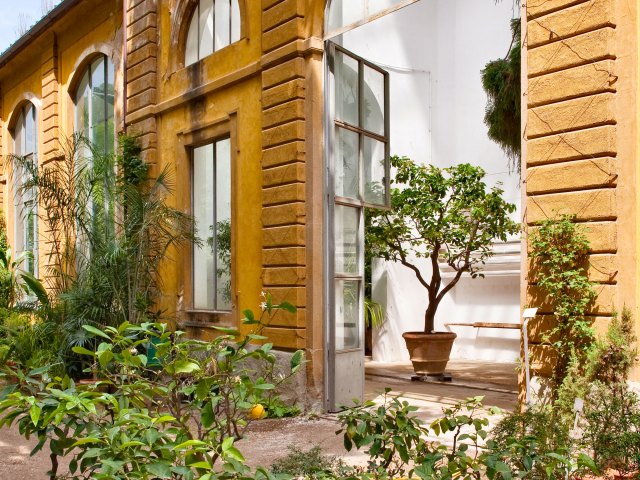 Inaugurated in 1545, the Orto Botanico di Firenze is part of the legacy bequeathed by Cosimo I De'Medici, the Grand Duke of Tuscany. The orto covers around five acres of indoor and outdoor areas in the historic heart of Florence. Artist Niccolò Pericoli and botanist Luca Ghini were responsible for the initial design, which Pier Antonio Micheli improved upon in the 1700s. A vast collection — some 9,000 plant species — includes carnivorous, edible, and poisonous plants; exotic palms; and a zen garden. The garden is also a wildlife haven for heron, owls, amphibians, and squirrels. Visually impaired visitors can enjoy the garden's aromas and sounds along an interactive trail complete with Braille maps and signs.
2. Orto Botanico di Padova – Padova, Italy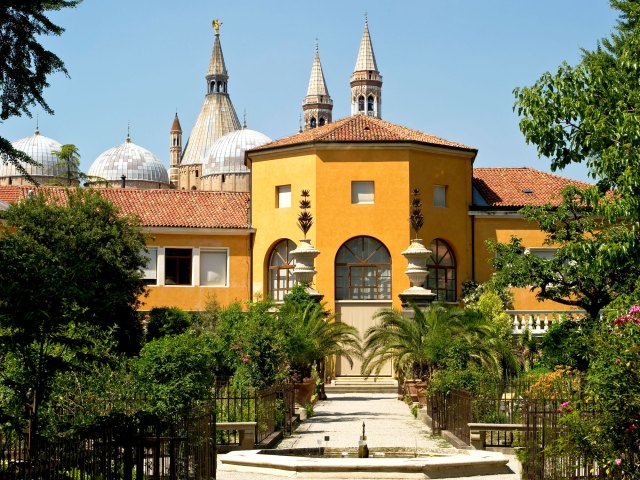 In 1545, the Senate of the Venetian Republic established the Orto Botanico di Padova. This UNESCO World Heritage Site is often cited as the world's oldest botanical garden to remain at its original location. It has a circular layout, which symbolizes the earth at the center, and an encircling waterway, which represents the oceans. Some 3,500 plant varieties are split between outdoor gardens and a solar-powered Biodiversity Garden. Visitors will find everything from Mediterranean palms to Himalayan cedars and a dawn redwood. The gardens feature artistic touches throughout, including a stone fountain dedicated to Theophrastus, the father of botany. Curiously, the outer wall was created to prevent thieves from stealing valuable plants.
1. Orto Botanico di Pisa – Pisa, Italy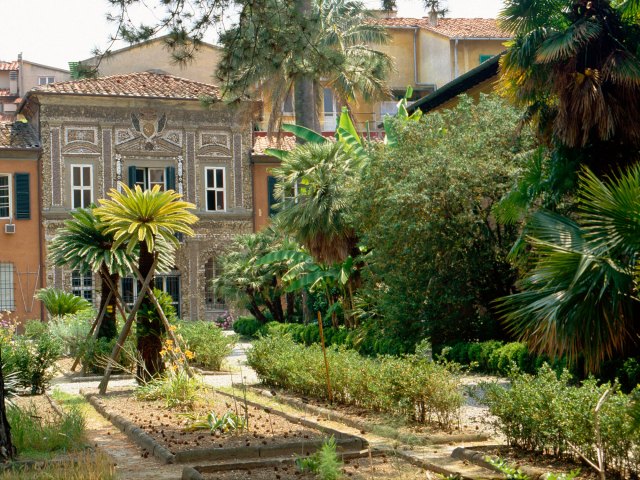 The world's first recorded botanical garden was established in 1543 as part of the University of Pisa. Orto Botanico di Pisa is another lasting legacy of Cosimo I De'Medici, who entrusted the acclaimed Italian physicist and botanist Luca Ghini to design the garden. One of Ghini's most notable creations was the herbarium, which he used to study a variety of plants during the off-season. First situated on the banks of the Arno River, the garden moved in 1563 and again in 1591 to its current location. Today it features themed displays, gardens, ponds, and a museum. Among its collection are ancient Gingko trees, edible wild plants, and around 200 species of succulent plants.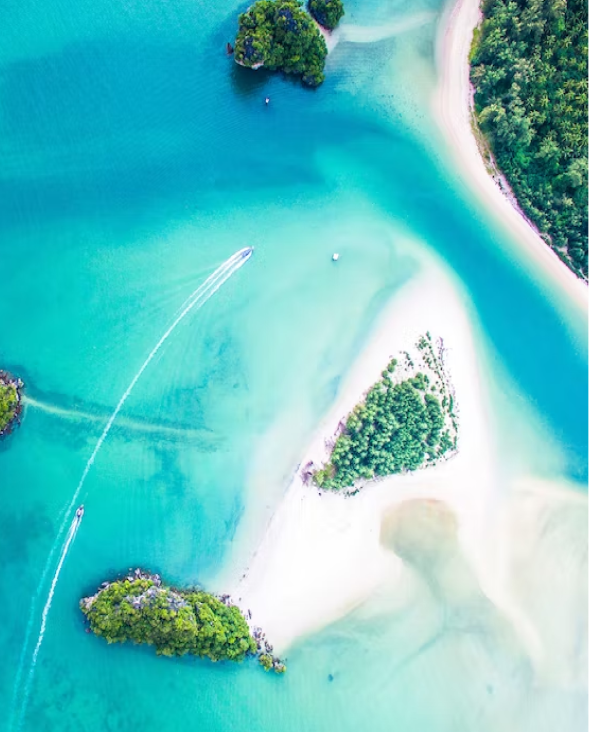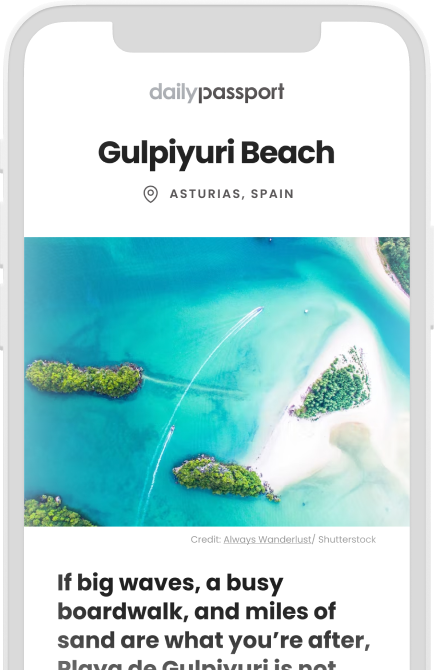 The world is waiting.
Daily Passport is your ticket to the four corners of the earth. Start exploring today.
Please enter valid email.
By subscribing you are agreeing to our Privacy Policy and Terms of Use.