Some of the world's communities buck the usual trends and opt for highly unconventional living arrangements. The reasons for this — and the ways people adapt to their environments — make them fascinating places to learn about and to visit. From a town of 6,000 people with just one street to a community that fills up an entire island, these are the stories behind five such towns and communities with unique living arrangements.
Whittier, Alaska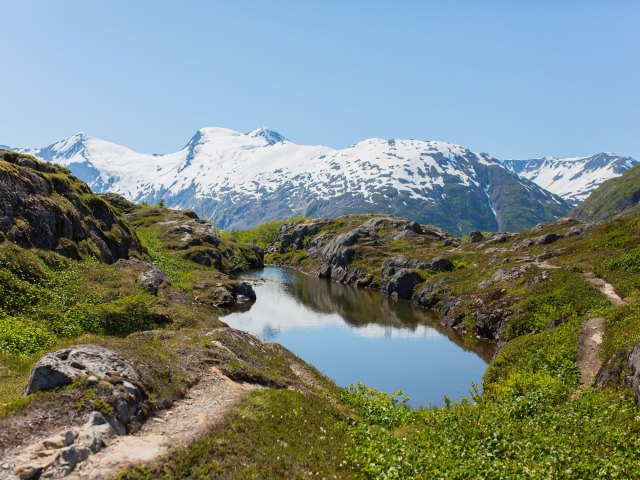 Whittier, Alaska, started out as an army base during World War II, when the U.S. military sought an ice-free Alaskan port in a secluded location. They found the ideal spot at the head of Passage Canal, a deep fjord that forms part of Prince William Sound, surrounded by mountains often shrouded in clouds. However, the army personnel needed somewhere to live, so in 1953 they constructed the 273,660-square-foot Buckner Building — and thus Whittier was dubbed "the city under one roof."
When the army left town in 1960, the building sat empty and became derelict. The population of Whittier shrunk dramatically, and today it numbers fewer than 300 people. All but a handful of them live under a different roof: the 14-story Begich Towers, an army-built property turned condominium. As well as housing, the building features a medical clinic, police station, grocery store, post office, laundromat, council offices, and an indoor playground for Whittier's school, which is connected to the main building via a tunnel.
Coober Pedy, Australia
The South Australian mining town of Coober Pedy is located around 525 miles north of Adelaide. The town has a population of 1,566 people, and according to the latest census data, there are 142.4 males for every 100 females. Many residents come to mine opals, which are still found in rich seams below ground.
Unfortunately, the climate here is harsh and unforgiving — particularly in summer when average maximum temperatures can soar well above 90 degrees Fahrenheit. To cope, many of the population have moved into homes hewn from the hillside, excavating the rock to create subterranean dwellings they call dugouts. They maintain a more comfortable temperature year-round, meaning there's no need for expensive air conditioning. Another upside is that the ground is relatively stable, allowing for reasonably sized rooms.
Matmata, Tunisia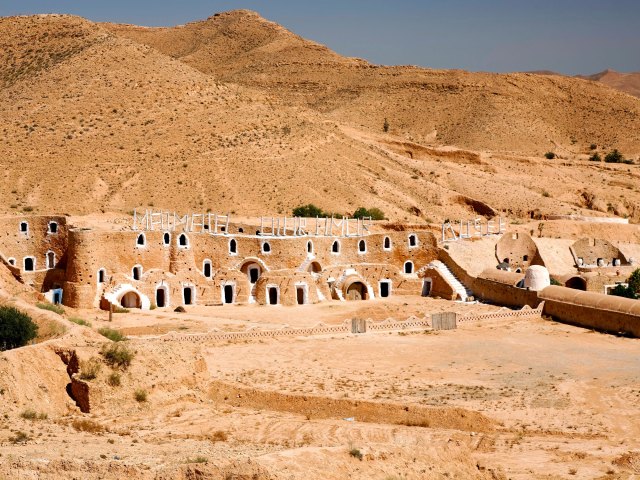 If you've heard of the Tunisian town of Matmata, a Berber village in the south of Tunisia, that's most likely because of its role as a filming location in the Star Wars franchise. Although movie-themed tours have since become commonplace, the town's star attraction are its unique living arrangements.
Some local residents of Matmata have chosen to live as troglodytes, which in this case means cave dwellers. They excavate a deep pit in the region's soft sandstone and then dig caves into the sides, with rooms that overlook a hollow, central courtyard. Nevertheless, film fans will want to stay at the Sidi Driss Hotel, which featured in Star Wars Episode IV: A New Hope, as the home of Luke Skywalker and the Lars home on the planet Tatooine, and again in Episode II: Attack of the Clones.
Sułoszowa, Poland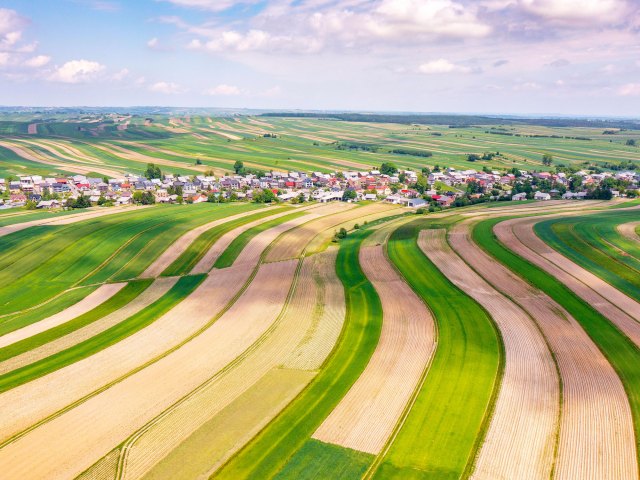 There's nothing unusual about a village that has only one street — linear settlements are found all over the world, many following the course of a river or the flat floor of a valley. But what sets Sułoszowa, Poland, apart is its scale: The vast majority of the almost 6,000 people who live here share a single road. It stretches for more than five miles, with narrow perpendicular plots that branch off it like the legs of a centipede.
Other than the layout, life around Sułoszowa is pretty normal. Some earn a living through farming potatoes, wheat, or oats, noting that the long, thin strips of land they cultivate are an efficient shape to plough. Others commute to nearby Krakow, or make a living from tourism — the village is home to the 14th-century Pieskowa Skała Castle, which forms part of the Trail of the Eagle's Nests and is also a short distance from Ojcow National Park.
Santa Cruz del Islote, Colombia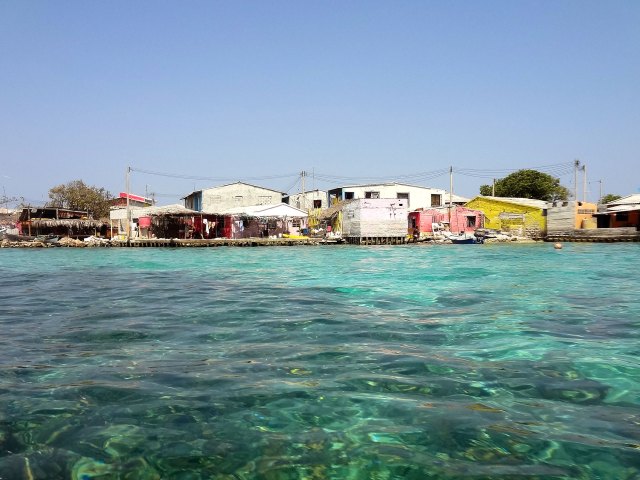 Santa Cruz del Islote is the most densely populated island on the planet. Measuring a total of just 2.5 acres, the island is located off Colombia's Caribbean coast close to the Gulf of Morrosquillo. Around 1870, fishermen discovered this mosquito-free patch of coral and piled stone and anything else they could find on top to create reclaimed land.
Some estimates claim that today, more than a thousand people live on the island. Though these reports may be somewhat exaggerated (the actual number is likely between 500 and 900), space is clearly at a premium on Santa Cruz del Islote. Every available piece of land on this semi-artificial island has been developed. There's a strong sense of community — around four dozen families occupy its approximately 100 houses. Day-trippers are welcomed, but the reality of life for the residents of Santa Cruz del Islote is a tough one, with limited services and many forced to work on neighboring islands.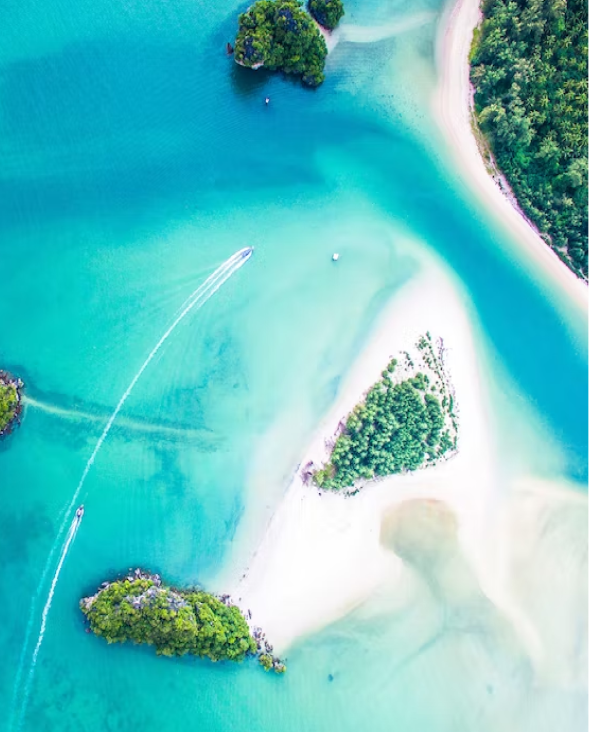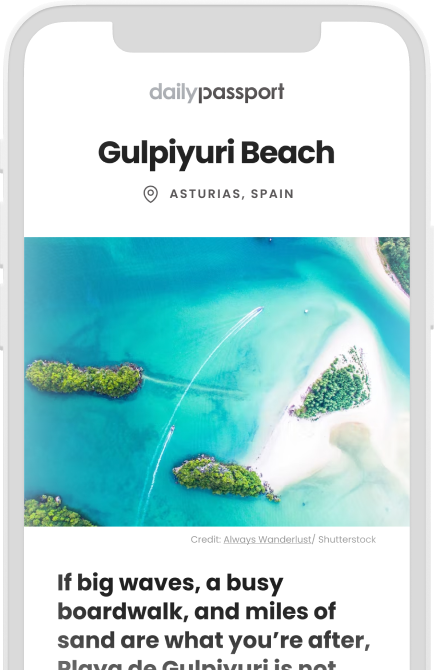 The world is waiting.
Daily Passport is your ticket to the four corners of the earth. Start exploring today.
Please enter valid email.
By subscribing you are agreeing to our Privacy Policy and Terms of Use.