Feeling stressed out? You might just need some peace and quiet. According to the Hearing Health Foundation, noise triggers a stress response in the brain. And since 83% of Americans live in urban populations, noise pollution from modern-day city life is unavoidable. Fortunately, the following eight locations are backed by Science as being some of the quietest places in the U.S.
Hoh Rainforest – Washington
Olympic National Park is home to the Hoh Rainforest, said to be the quietest place in the country according to acoustic ecologist Gordon Hempton. While collecting sound data in the park, Hempton was able to precisely locate the rainforest's quietest spot. Dubbed the "One Square Inch of Silence," this unique location is a two-hour hike from the visitor center and is virtually free from any noise pollution created by humans.
Averaging 140 inches of rain annually, the greater Hoh Rainforest is a lush and tranquil oasis, carpeted with moss, ferns, and coniferous and deciduous trees. Through various hiking trails and a designated campground situated in an old-growth forest, visitors will learn that the rainforest's rhythms are far from silent, but they are certainly serene.
Glacier National Park – Montana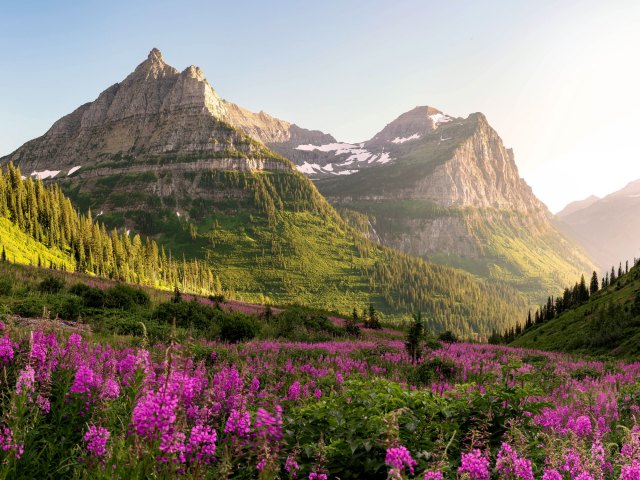 Named by Outside as one of the quietest parks in the U.S., Glacier National Park contains over a million acres of rugged mountains, glacial streams, hiking trails, and campsites. Situated along the border of Canada, the park has less air traffic than other remote areas, which leads to a more serene experience in the wilderness.
In the summer months, the park's most popular sites — such as Going to the Sun Road and Lake McDonald — are often subject to minor noise pollution. To experience the park's quietest spots, plan a visit to North Fork Valley, accessible via a dirt road, or hike into one of Glacier's 65 backcountry wilderness campsites.
Big Bend – Texas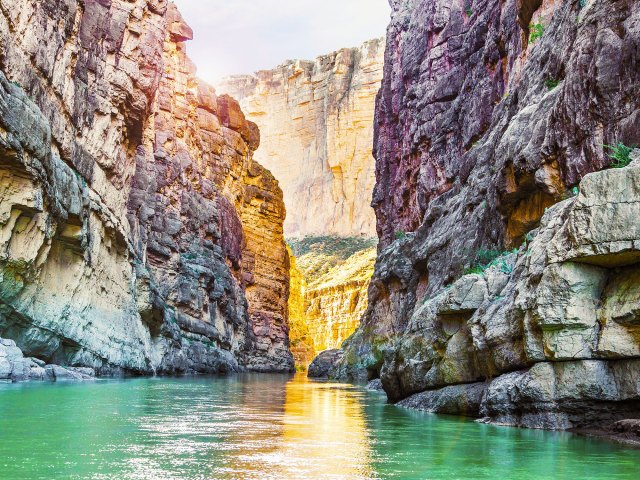 According to a national acoustic study, southwestern Texas is one of the quietest regions in the U.S. Located on the northern end of the Chihuahuan Desert, Big Bend is home to dramatic limestone canyons, pitch-black skies, and stunning cacti blooms. Best of all, the remote region provides an endless expanse free from noise pollution.
To explore the region, visitors can take their pick between Big Bend National Park and Big Bend Ranch State Park. Both parks are geographically diverse. The national park is home to hot springs, 100 miles of the Rio Grande, and natural water holes like Ernst Tinaja. Meanwhile, Big Bend Ranch State Park is slightly more remote and houses Madrid and Mexicano Falls, the state's second and third-highest waterfalls, respectively.
Boundary Waters Canoe Area Wilderness – Minnesota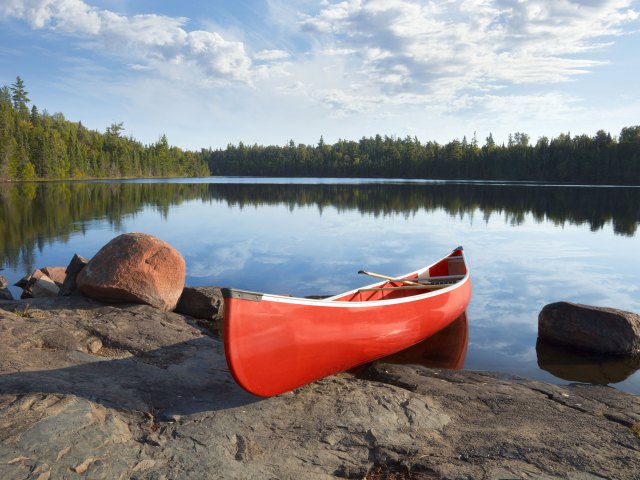 Probably the only noise you'll hear in Boundary Waters Canoe Area Wilderness is the lonesome call of the common loon, Minnesota's state bird. Another extremely quiet location highlighted by acoustic ecologist Gordon Hempton, this wilderness area is situated in the remote Superior National Forest of northern Minnesota, and contains over a million acres of land and water wilderness.
Home to 1,200 miles of canoe routes and 2,000 campsites, the Boundary Waters is primarily accessible by boat. For a relaxed itinerary, paddlers should plan a visit to Sea Gull Lake for a few days of camping and fishing. Then, head back to civilization with a trip to the nearby town of Grand Marais for a range of eats and eclectic art.
Great Sand Dunes National Park – Colorado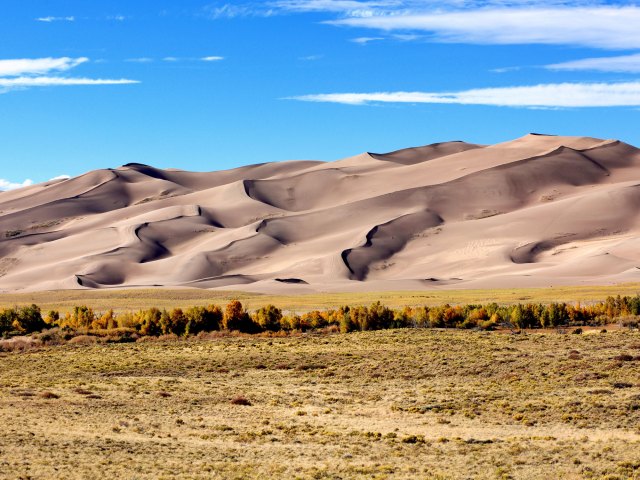 With background noises lower than 20 decibels, Great Sand Dunes National Park is about three times as quiet as the average city. Besides its namesake sand dunes, this southern Colorado park's diverse landscape also includes grasslands, alpine lakes, forests, and tundra.
Popular park activities include sandboarding and sand sledding down the eponymous dunes. Nearby, Medano Creek flows around the base of the dunes and creates a wide natural beach in the Rocky Mountains. For overnight stays, numerous campsites are available throughout the park for visitors to experience a quiet evening beneath a blanket of stars.
Bold Coast – Maine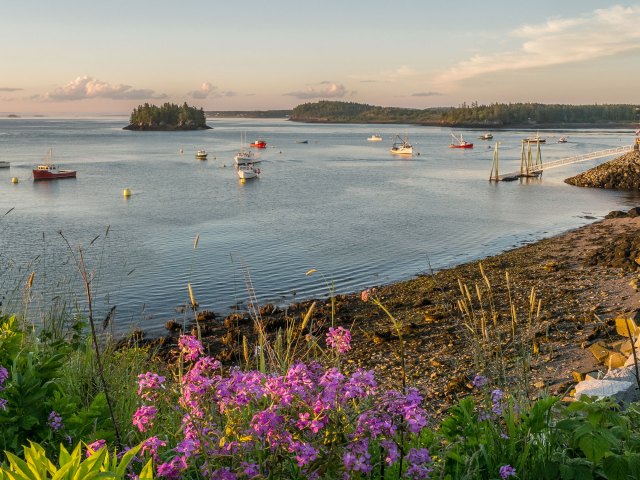 Running 147 miles along the lower 48's northernmost coastline, Maine's Bold Coast is one of the quietest locations in New England. Accessible via the Bold Coast Scenic Highway — a section of Route 1 that travels from Milbridge, Maine, to the Canadian border — this remote region of the U.S. contains miles of granite shoreline, coastal wilderness, and blueberry barrens.
Numerous hikes dot the coastline, including the Cutler Coast Preserve, a remote section of Maine wilderness that provides access to backcountry campsites. Another popular site is Quoddy Head State Park, home to a historic lighthouse on the easternmost point of the continental United States. Nearby, the small town of Lubec is downright bustling by Downeast standards, but it's small and quaint to most visitors — with zero traffic lights or shopping malls.
Haleakalā National Park – Hawaii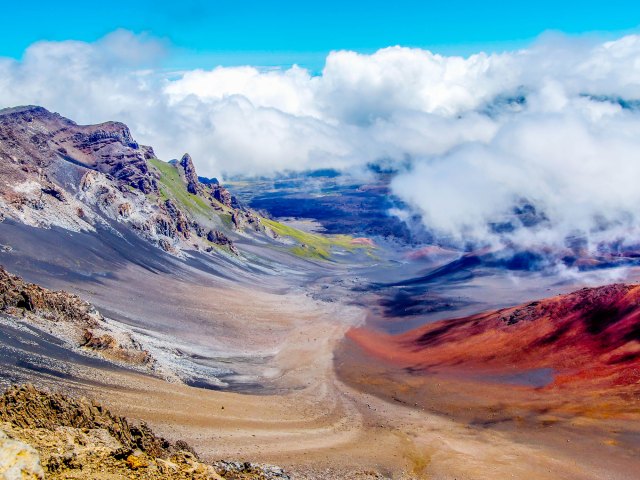 Located on the island of Maui, Haleakalā National Park is the third location on this list named by acoustic ecologist Gordon Hempton. (Notably, Hempton refuses to reveal his other nine chosen locations, asserting anonymity is crucial to the protection of these places.) Home to ancient volcanic landscapes, lush rainforest, and stunning coastline, Haleakalā is akin to a scene from a postcard.
Hiking trails abound throughout the park, allowing visitors to access Hawaii's ancient rock craters, including Kawilinau, the floor of a volcanic pit. Visitors can also make reservations to watch the sunset from Haleakalā's summit at 10,000 feet above sea level and then stay to watch the stars come out.
Yellowstone National Park – Wyoming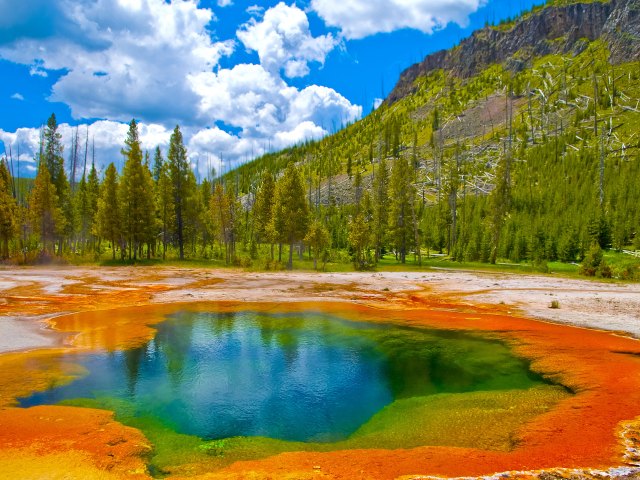 According to Science, Yellowstone National Park remains as quiet as the U.S. was before European colonization. But since the park attracted 3.29 million visitors in 2022 alone, the crowds at Yellowstone are likely to cause noise pollution, especially at popular sites like Old Faithful.
For a more relaxed experience, consider visiting Yellowstone in autumn or winter, when the park is notably quieter. Fall hiking is also an excellent time to see wildlife, and it's the best season for fishing for trout. And while many facilities are closed in the winter, Old Faithful Snow Lodge remains open, as do several warming huts for travelers cross-country skiing or snowshoeing through the park's serenely quiet landscape.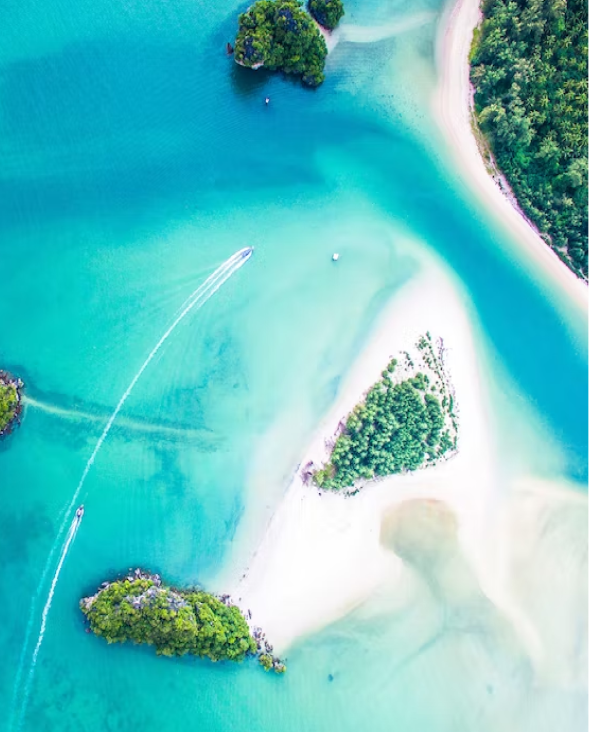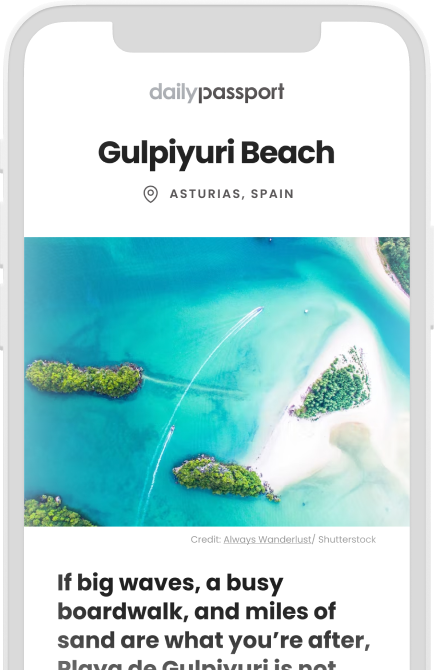 The world is waiting.
Daily Passport is your ticket to the four corners of the earth. Start exploring today.
Please enter valid email.
By subscribing you are agreeing to our Privacy Policy and Terms of Use.