Whether you want to walk along the majestic fjords of Norway, forge deep into Mexico's rainforests, or climb one of the world's tallest mountains, there are countless opportunities to get out and enjoy the beautiful bounty of nature. But what about the places few travelers have ever heard of? From a historic moss-covered temple in Kyoto, Japan, to the magnificent estate that inspired a famous novel, here are five of the world's most enchanting secret gardens to discover on your travels.
Las Pozas – Xilitla, Mexico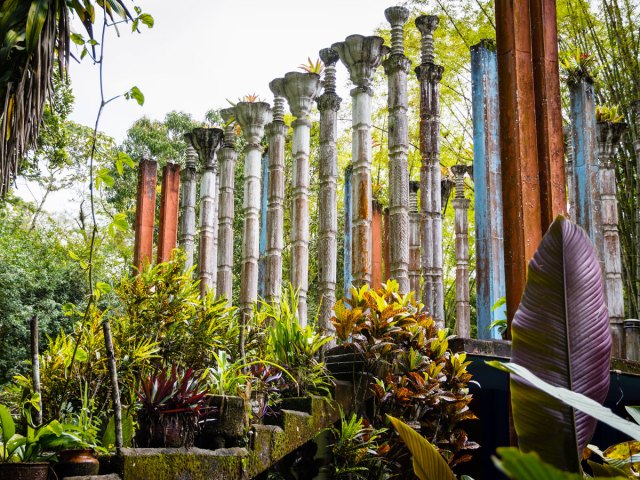 British poet and surrealist Edward Frank Willis James was the mastermind behind this garden intertwining the natural and modern world in the depths of Mexico's Sierra Madre mountains. Las Pozas requires some effort to reach but is more than worth the journey to leave the tourist track in the dust. Between 1949 and 1984, James spent millions on the creation of the garden's emblematic concrete structures, which are now deeply rooted in the dense rainforest surrounding Xilitla.
Today, visitors to this garden and art museum can cross a bridge and pass a rushing river before entering the eccentric world of the writer — all 80 acres of its pristine wilderness, moss-covered sculptures, and whimsical structures with names like The House With a Roof Like a Whale, The Staircase to Heaven, and The House of Three Floors That Will In Fact Have Five or Four or Six. If you're looking to travel to another dimension, this may be as close as it gets. 
Great Maytham Hall Garden – Kent, England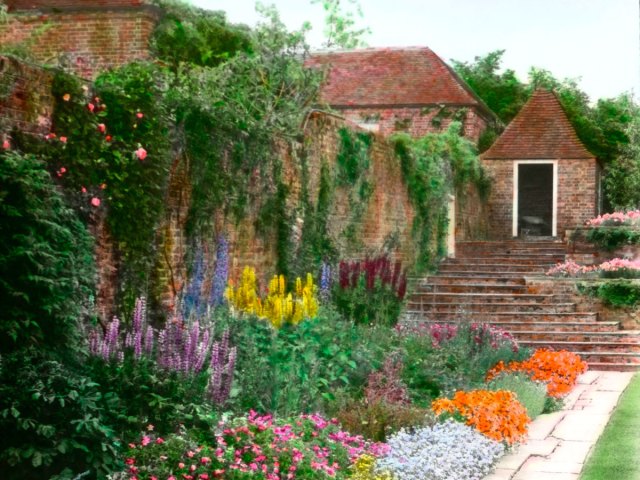 Hidden amid the grounds of Great Maytham Hall, this real-life garden inspired Frances Hodgson Burnett to write her classic novel A Secret Garden in 1911 (which was later adapted into a 1993 film). Burnett was the first tenant to live at the estate and discovered its walled garden filled with blossoming roses. Today, the garden is impeccably groomed with blooming displays of bluebells, daffodils, iris, and wisteria climbing the charming brick — along with the distinctive wrought-iron gate described in the book. The serene and secret setting has made this garden a sought-after wedding venue for couples around England.
Arctic-Alpine Botanic Garden – Tromsø, Norway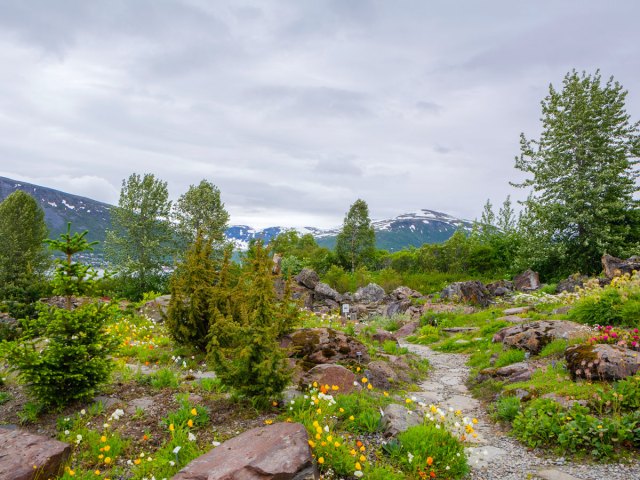 As this is the northernmost botanical garden in the world, tourists only have a small window to visit this alpine garden before it disappears under a blanket of snow for much of the year. From late spring to early fall, you can find a carpet of cold-weather plants alongside tropical blooms clumped tightly together amongst rocky beds in northern Norway's Arctic-Alpine Botanic Garden. Follow the gravel trails that wrap around large rocks to find pockets of color — from Tibetan poppies to yellow cushion flowers, Falkland slippers, and many other plants from around the world. The bonus is undoubtedly the breathtaking views of the mountains and fjords surrounding this Arctic city from the garden's elevated position.
The Lost Gardens of Heligan – Cornwall, England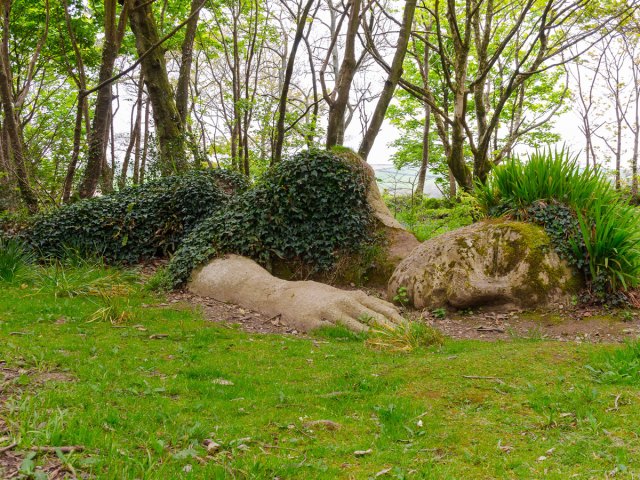 The lush, expansive, and mysterious grounds of the Lost Gardens of Heligan date back to the 1800s and reached their prime at the end of the century. However, after World War I, the gardens fell into disarray, and it wasn't until 1990 that these 200 acres were revived as one of Europe's largest garden restoration projects.
A present-day walk through these lost gardens is a true treat for any nature lover, plant enthusiast, or even history buff — much of the brick wall and some of the structures are original. Sculptures, water features, ancient rhododendrons, flower and vegetable gardens, subtropical tree gardens, bamboo tunnels, and a suspended bridge are a few of the spectacular features you'll find here.
Kokedera Temple – Kyoto, Japan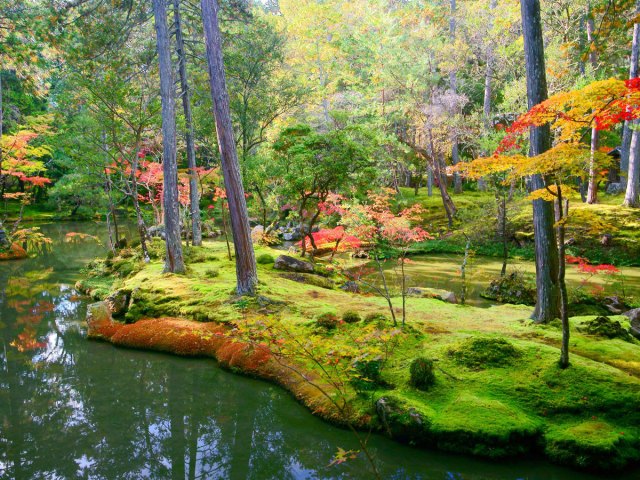 As one of Kyoto's many UNESCO World Heritage Sites, the moss garden at Kokedera Temple (also known as the Saiho-ji Temple or Moss Temple) isn't so much a secret anymore. However, it certainly feels like you've found a special hidden place when you set eyes on the acres of glorious emerald carpets found here. The rolling terrain, wooden bridges, stone steps, and human-made islands are all covered in 120 varieties of moss. The serenity is sustained by the limited number of guests allowed to enter each day (pro tip: make a reservation in advance). Besides appreciating the pure tranquility of this temple, visitors can also partake in activities such as sutra writing, chanting, or sitting meditation.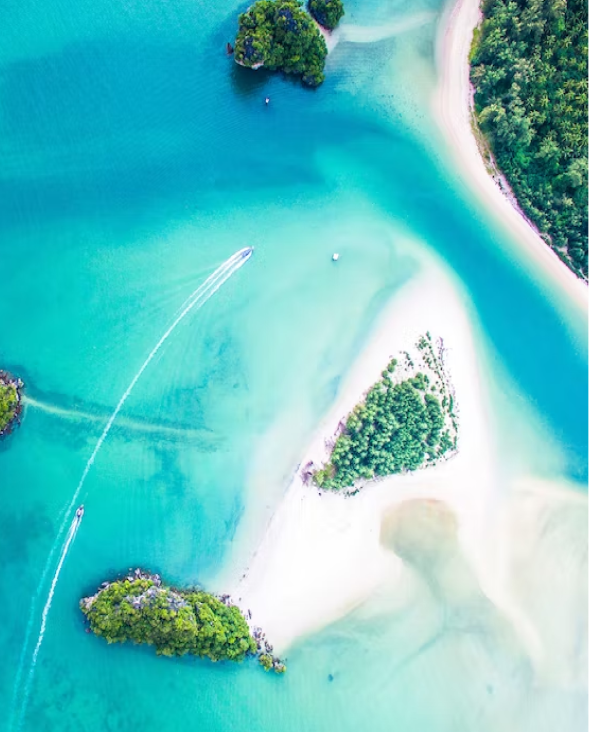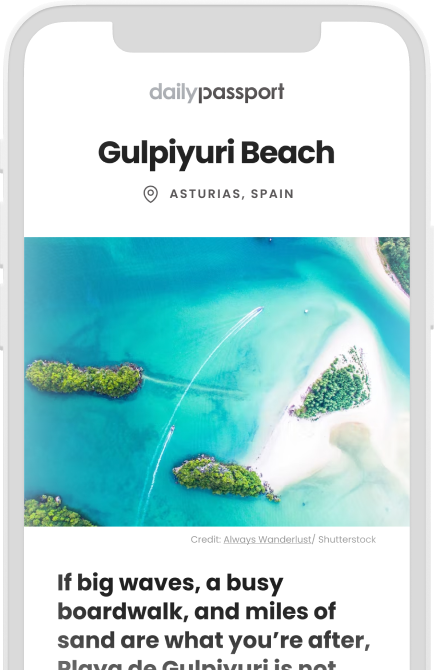 The world is waiting.
Daily Passport is your ticket to the four corners of the earth. Start exploring today.
Please enter valid email.
By subscribing you are agreeing to our Privacy Policy and Terms of Use.