It's a fact: Americans have a love affair with fast food — roughly 83% of Americans say they eat fast food once per week and over one-third report eating it daily. And as U.S.-born fast food chains have boomed in popularity, more people around the globe are consuming fast food than ever before. But Big Macs and pumpkin spice lattes weren't always a part of everyday life. Here's a look at where six popular fast-food franchises got their start.
McDonald's – San Bernardino, California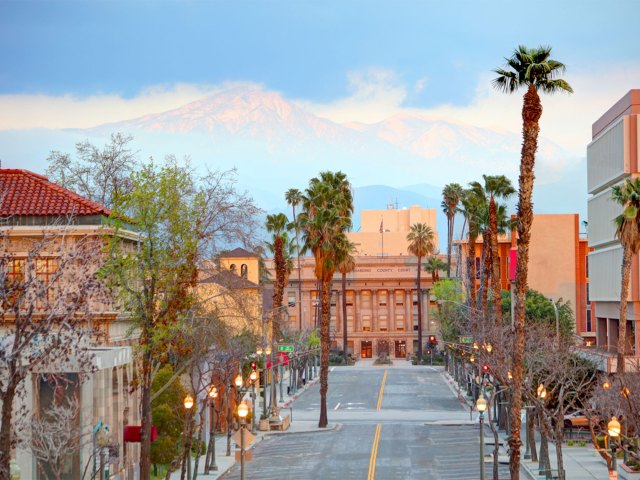 Famous for their Big Macs, McDonald's wasn't always a burger joint. In 1940, brothers Maurice and Richard McDonald opened a drive-in restaurant in San Bernardino, which offered a wide variety of fare from barbecue ribs to pork sandwiches, delivered to customers via carhops. In 1948, the brothers redefined their concept to include inexpensive quality grub made fast, and a few months later, the new and improved McDonald's opened.
The McDonald brothers kept costs low by limiting their menu to a few items (hamburgers, potato chips, milkshakes, fountain sodas, and deep-fried hand pies) and creating a self-service system that eliminated the need for waitstaff. A McDonald's hamburger at the time cost just 15 cents — 50% less than a burger at competing locations.
The fast-food approach took off, and the rest is history. The groundbreaking McDonald's was purchased and turned into a museum by another fast-food enterprise owner, Juan Pollo, and still stands today. The museum features exhibits displaying historic memorabilia, such as original menus, packaging, ketchup dispensing machines, and newspaper clippings about the restaurant's successful history.
Starbucks – Seattle, Washington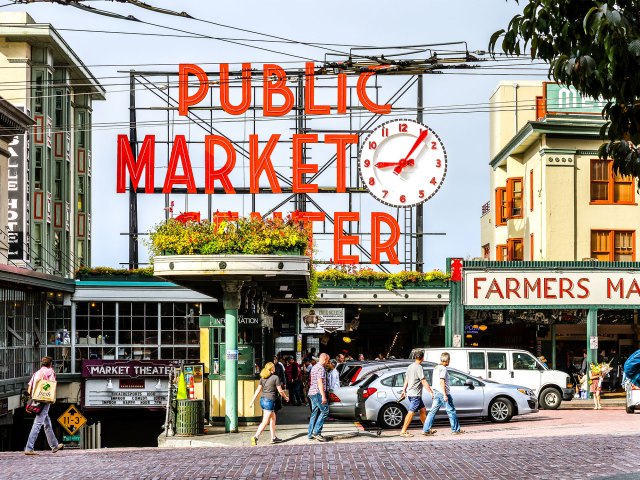 The world's largest coffee chain got its start in Seattle's historic Pike Place Market in 1971. Three friends — teachers Jerry Baldwin and Zev Siegal, and their friend, writer Gordon Bowker — pooled their money together to open the first Starbucks. Howard Schultz joined the trio in 1983 and catapulted Starbucks to the next level after an inspiring trip to Milan whet his appetite for Italian coffee culture. The ambitious founders worked tirelessly and Starbucks eventually reached national and then international fame in the 1980s and 1990s, with the opening of franchises across North America and overseas in Europe and Asia.
What's now known as the Original Starbucks at 1912 Pike Place actually isn't the address of the first very location, which stood a little over 300 feet away at 2000 Western Avenue before moving to its final spot in 1976. The Original Starbucks, which is still in operation today, has preserved the same countertops, floors, and fixtures, and welcomes a never-ending line of customers who line out the door and down the street for a chance to sip coffee at this momentous coffeehouse.
Wendy's – Columbus, Ohio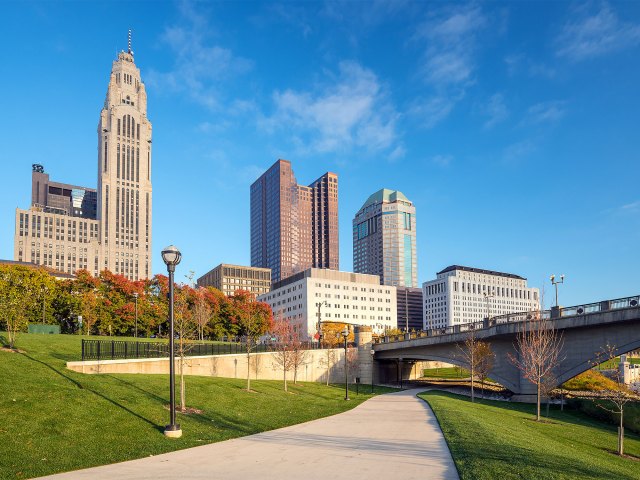 Even as a young boy, Dave Thomas loved food and people, and he wasn't shy about sharing his dream of one day opening his own restaurant. In 1969, Thomas fulfilled his boyhood aspirations when he opened Wendy's (named after one of his daughters) in Columbus, Ohio. Wendy's was known for its square patty hamburgers, french fries, chili, and frosty desserts — main menu items that still live on today.
Not only did Thomas build and operate a successful business, he revolutionized the fast-food industry with his creation of the first modern pick-up window, complete with an intercom for ordering. With the help of his family, Thomas' business grew rapidly, and there are now over 6,500 Wendy's locations in the U.S. today. The flagship restaurant in Columbus closed due to dwindling sales in 2007.
Waffle House – Avondale Estates, Georgia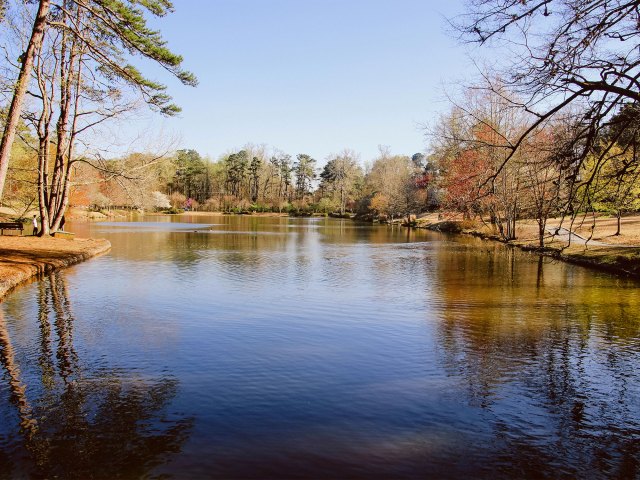 You know what they say — don't go into business with a friend. But they don't say anything about the guy next door. Joe Rogers Sr. and Tom Forkner, two neighbors living in Avondale Estates, Georgia, decided to open a 24-hour, diner-style restaurant that offered "good food fast" to their friends and neighbors. The two founders learned that waffles earned them the biggest profit, so they named their restaurant "Waffle House" in hopes of enticing customers to order them the most.
The first Waffle House opened in 1955, serving southern breakfast staples like waffles and hash browns. The now-iconic yellow sign swept the nation and today, there are roughly 19,000 Waffle Houses open across 25 states that employ over 40,000 people. The first establishment in Avondale Estates is now a museum that houses over 60 years of Waffle House memorabilia.
In-N-Out – Baldwin Park, California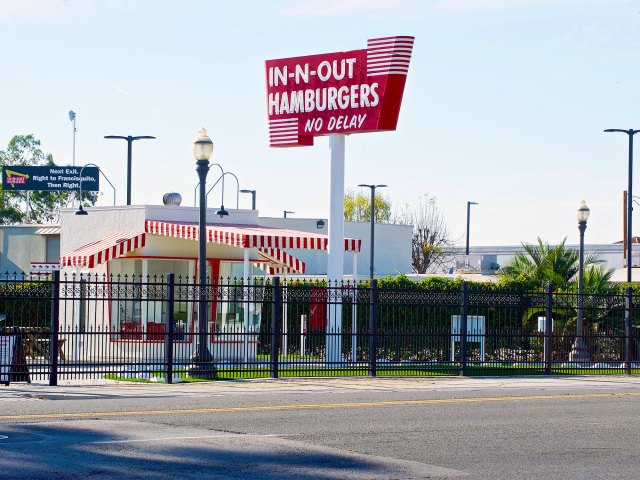 When Harry Snyder opened the first burger chain in Baldwin Park, California, in 1948, he became the nation's pioneer of the fast-food drive-thru concept. The original In-N-Out hamburger stand took up no more than 10 square feet, but size had nothing to do with the quality of the food. Every morning, Snyder visited the meat and produce markets to source the freshest ingredients for his homemade burgers. While he flipped beef patties, his wife took care of the accounting from their home, located just around the corner. Shortly after the stand's opening, Snyder implemented an innovative two-way intercom system that allowed customers to order and receive their meals without leaving their vehicles.
Fast-forward to 1973, and Snyder had 13 locations operating in Los Angeles County. Cheeseburgers, fountain sodas, and milkshakes are still regulars on the menu, but die-hard In-N-Out fans know they can order off the secret menu: "animal-style" burgers (topped with secret sauce), "monkey-style" burgers (a burger topped with fries and secret sauce), and the "Flying Dutchman" (two meat patties with melted cheese) aren't advertised but are very much for sale. The original location is still open and slings burgers, fries, and secret menu items to their loyal fanbase in the L.A. area seven days a week.
Kentucky Fried Chicken – North Corbin, Kentucky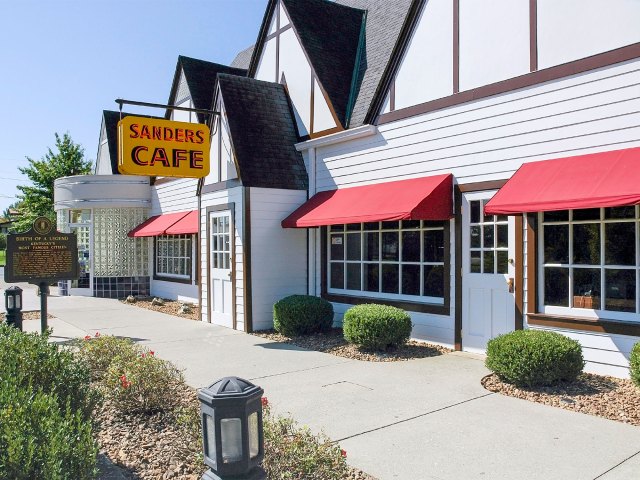 During a time when everyone else was jumping on the burger train, Colonel Harland Sanders had a different idea: fried chicken. Sanders ran the Harland Sanders Café in North Corbin, Kentucky, from 1940 to 1956, and it's here where he perfected his fried chicken recipe. Using a secret blend of 11 herbs and spices on chicken strips pressure-cooked to perfection, Sanders Café earned a reputation for having the best fried chicken in town.
When the business started to struggle, Sanders decided to travel the U.S. in search of restaurants interested in franchising his chicken recipe. He struck gold in Salt Lake City, when he reached an agreement with Pete Harman. The first Kentucky Fried Chicken opened there with a menu of fried chicken buckets, mashed potatoes, and coleslaw in 1952.
Although the original Harland Sanders Café wasn't technically the first KFC, it is where the idea of KFC was born. The former restaurant has since been restored as a museum and placed on the National Register of Historical Places. A modern KFC kitchen was installed, so you can get your fried chicken fix and check out the displays of early-day KFC mementos.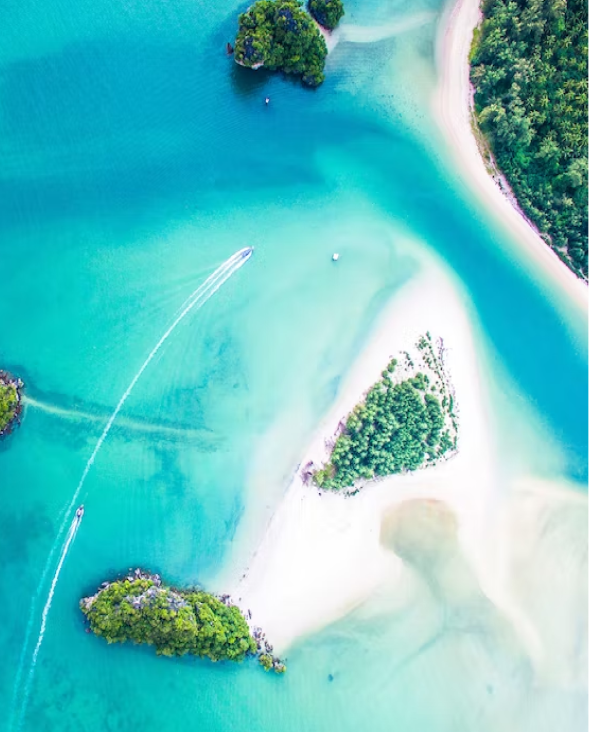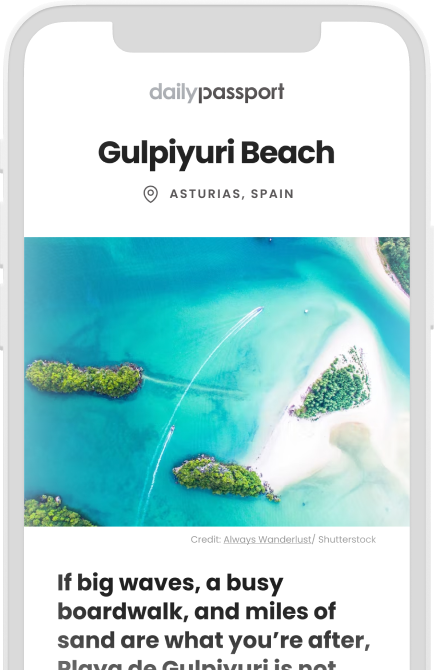 The world is waiting.
Daily Passport is your ticket to the four corners of the earth. Start exploring today.
Please enter valid email.
By subscribing you are agreeing to our Privacy Policy and Terms of Use.