One of the best ways to explore America's architectural history is by visiting the sprawling, opulent mansions and estates built by many of the country's wealthiest tycoons in the late 19th and early 20th centuries. While these lavish properties no longer serve as private residences, many have been repurposed as museums that welcome visitors to step back in time to the grandeur of another era. From America's largest privately owned home — covering a whopping 175,000 square feet — to a Gatsby-era summer retreat on Long Island, here are five of America's most beautiful and historic mansions to visit now.
Biltmore Estate – Asheville, North Carolina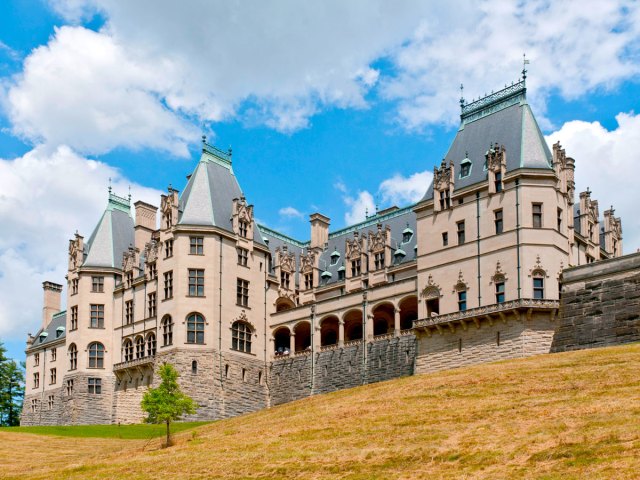 During travels to Asheville with his mother in 1887, bachelor George Washington Vanderbilt II grew fond of the region just south of the downtown area. The area was known for its mild climate, clean air, and pristine setting near the Blue Ridge Mountains. After six years of construction, from 1889 to 1895, Vanderbilt took up residence on the property he commissioned and then married and started a family.
Today, the impressive site — all 175,000 square feet and 8,000 acres of it — is a National Historic Landmark, with a team dedicated to preserving the estate and its history. It remains the largest privately owned home in the United States, a 250-room French Renaissance-style chateau with 35 bedrooms, 43 bathrooms, 65 fireplaces, and even a bowling alley. Guests will encounter a different experience each time they visit, from "Biltmore Blooms" in spring (spotlighting the work and legacy of Frederick Law Olmsted, designer of the estate's beautifully manicured gardens and grounds) to "Christmas at Biltmore," when dazzling holiday light displays and festive yuletide decor help to create lasting holiday memories.
Shelburne Farms – Shelburne, Vermont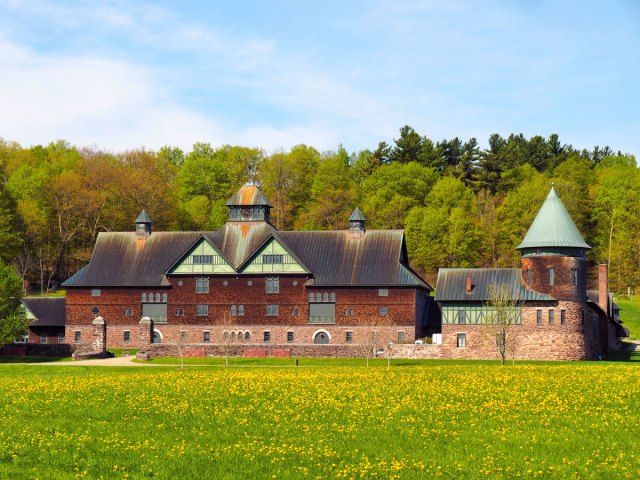 Beginning in 1886, another famous Vanderbilt — Lila Vanderbilt Webb and her husband William Seward Webb — consolidated 32 farms into a 3,800-acre, Gilded Age agricultural estate. Designed by architect Robert H. Robertson, the buildings include the Shelburne House (the Webbs' shingle- and Queen Anne-style residence, complete with Lila's design for a formal Italianate flower garden), the Farm Barn, the Coach Barn, and the Breeding Barn. Landscape designer Frederick Law Olmsted (of Central Park fame) conceptualized the original 4,000 acres of pastures and woodlands, which still offer show-stopping views of the Adirondack Mountains across Lake Champlain.
Today, the estate functions as a nonprofit organization and a working farm with a mission of cultivating learning for a sustainable future. Guests can visit for a number of experiences, from tours and talks to overnight stays at the 24-room inn. Visitors looking for a taste of the team's philosophies can try them firsthand at the acclaimed farm-to-table restaurant.
Highlands Ranch Mansion & Historic Park – Highlands Ranch, Colorado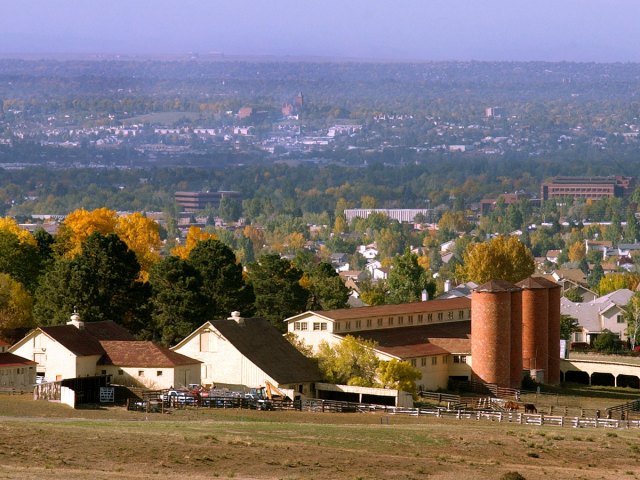 Originally built as the residence for business magnate Samuel Allen Long in the late 1800s, this mansion has since become home to some of Denver's most famous families, from cattle barons to oil tycoons to politicians. In 2012, after decades of private residence, the Highlands Ranch Metro District chose to renovate the property and open it to the public to help honor the region's rich ranching history.
Visitors can explore 27,000 square feet of grandeur — including 14 bedrooms, 11 bathrooms, five fireplaces, a great room, a ballroom, a dining room, a billiard room, a library, and a private courtyard — along with nearly 50 acres of gardens and trails surrounding the mansion. (That number will grow to close to 250 acres in the future.) View the mansion's calendar to confirm tour dates and hours, which typically take place on Tuesdays and Thursdays.
Ca' d'Zan – Sarasota, Florida
Situated steps from Sarasota Bay, this property built in 1926 originally functioned as the winter home of John Ringling (one of the five brothers who founded the Ringling Bros. Circus in 1886) and his wife Mable. Though often referred to as the Ringling Mansion, the home's official name, Ca' d'Zan, translates to "House of John" in the Venetian dialect, referencing the couple's longtime interest in Venice, Italy. They visited with their architect Dwight James Baum several times to gain inspiration for the home.
Baum called upon eclectic design influences rooted in Venetian Gothic and Italian Renaissance styles, along with Spanish and Moorish revival styles. The latter two were especially popular at the time — the Florida land boom years of the 1920s, when Sarasota transformed from a remote fishing village into a luxe resort destination drawing wealthy tourists and residents. Today, guests can embark on self-guided tours across the property's 36,000 square feet and stunning gardens. Don't miss the Ringling arboretum, with an impressive collection of more than 2,350 native and exotic trees.
Oheka Castle – Huntington, New York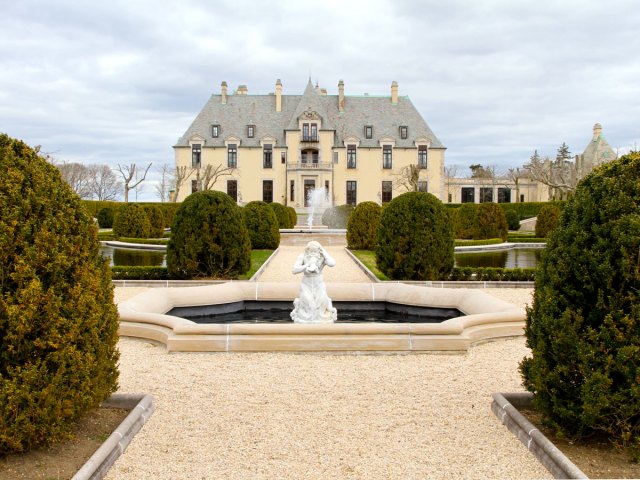 This 1919 French-inspired chateau originally served as the summer home of Otto Hermann Kahn and family — and as a place for the investment banker, art collector, and philanthropist to host lavish Gatsby-esque parties. The second largest private residence in the United States (after the Biltmore Estate), Oheka Castle was built on 443 acres at the highest point on Long Island. (The name "Oheka" is an acronym for Otto HErmann KAhn.)
The estate covers more than 115,000 square feet and features 117 rooms and 50 bathrooms. Guests can enjoy that decadence today both for guided tours and as a wedding and event destination. You may also recognize the lavish location from the music video for Taylor Swift's 2015 No. 1 song "Blank Space" and shows such as Succession and Madam Secretary.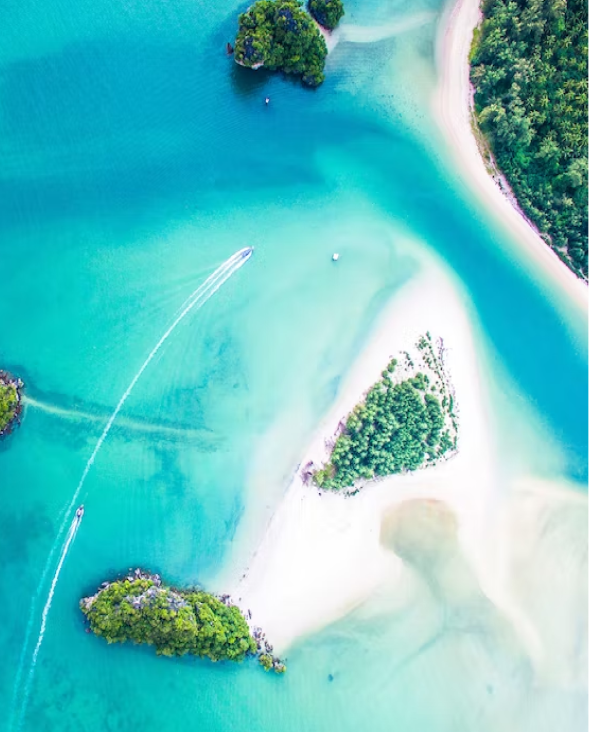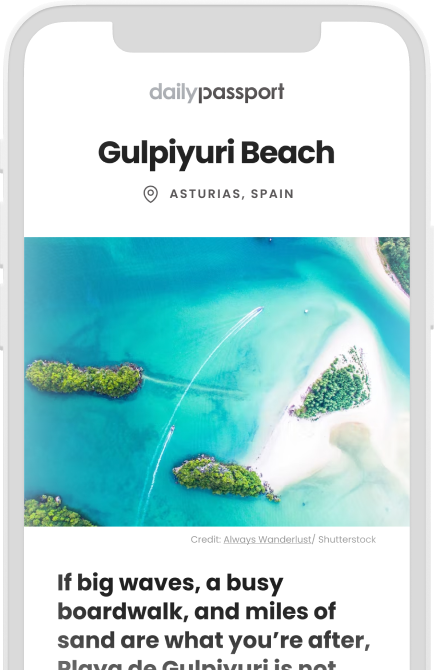 The world is waiting.
Daily Passport is your ticket to the four corners of the earth. Start exploring today.
Please enter valid email.
By subscribing you are agreeing to our Privacy Policy and Terms of Use.