Looking to embrace and explore the majestic natural beauty of the United States? There are few better places to do so than at its 63 national parks. Surprisingly, however, over 50% of annual park visits are confined to just 10 popular parks. Here are 10 of the most underrated U.S. national parks where you can escape the crowds. 
Capitol Reef National Park – Utah
In a state famous for its breathtaking national parks, Capitol Reef National Park can often be overlooked. Located in south-central Utah, this 100-mile-long geologic monocline filled with red rock formations gives visitors a sense of how our planet might have appeared before human existence. Easily accessible via trails and roads, such as the popular Capitol Reef Scenic Drive, the cliffs, canyons, and domes of this national park boast some of the most spectacular scenery in the country. The most notable of the formations is Capitol Dome, named for its resemblance to the United States Capitol building. September's annual Heritage StarFest is a highlight for stargazers. 
Black Canyon of the Gunnison National Park – Colorado
The distinct topography of Black Canyon of the Gunnison National Park and its plummeting sheer black walls dates back 60 million years. Around that time, an uplift brought ancient metamorphic rock to higher elevations. Volcanic eruptions later buried the uplift in volcanic rock, and the Gunnison River eroded the rock into the sheer canyon visible today. Scenic drives along the South Rim and North Rim roads lead to a series of overlooks and unparalleled views of the canyon. Those who prefer to explore on foot can get up close to this rocky marvel via a series of self-guided trails. Don't miss the Cimarron Canyon Rail Exhibit, which details the history of the narrow gauge railroad that once ran through the park.
Congaree National Park – South Carolina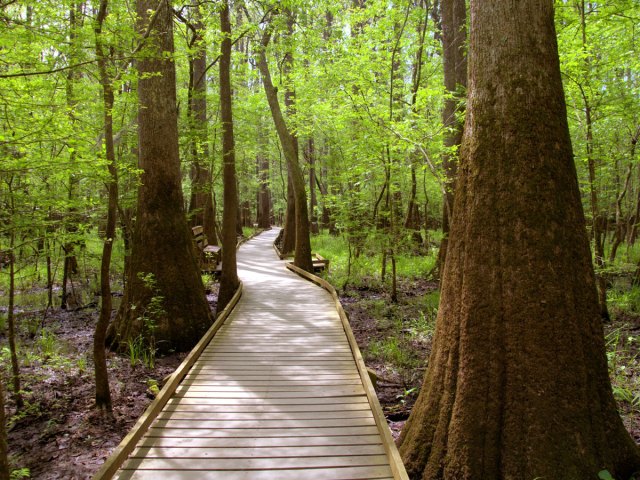 Often called the "Redwoods of the East," Congaree National Park is home to some of the tallest trees on the East Coast. Located in central South Carolina, Congaree boasts the country's largest unspoiled old-growth bottomland hardwood forest. Visitors can explore the 26,000-acre park via 25 miles of trails, including the popular Boardwalk Loop, which passes ancient cypresses and loblolly pines that reach over 160 feet tall. The park's location on a floodplain also makes it a great spot for canoe and kayak trips, with tours departing from Columbia. Mid-May to mid-June is an ideal time to visit to experience Congaree's synchronized firefly phenomenon. 
Dry Tortugas National Park – Florida
Located about 70 miles west of Key West, Dry Tortugas National Park is one of the most remote national parks in the country. It consists of seven small keys surrounded by crystalline waters, which teem with marine life and set the scene for unforgettable diving and snorkeling adventures. From exploring the Windjammer shipwreck to snorkeling around the family-friendly Little Africa Patch Reef, there's something for all ages. On land, Garden Key is home to the historic Fort Jefferson, a one-time deepwater anchorage and military prison that remains the largest masonry structure in the Western Hemisphere. With camping on white-sand beaches and excellent stargazing to boot, the park is a true tropical haven. 
Great Basin National Park – Nevada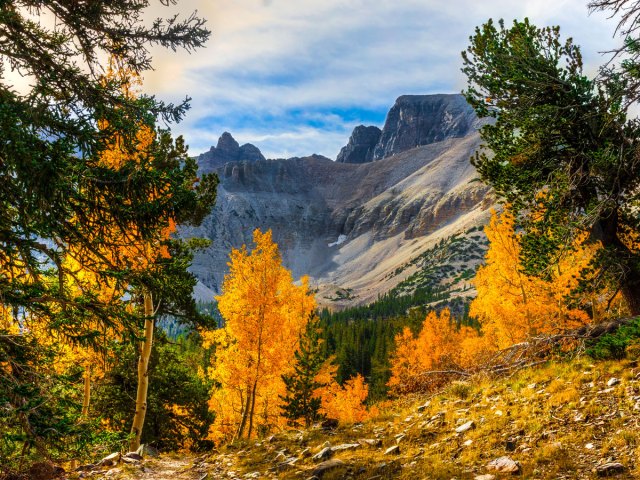 Although it's one of Nevada's lesser-visited parks, Great Basin National Park is a favorite among nature lovers and outdoor adventurers in the know. Occupying 77,000 acres, the park is relatively small in size but huge in diversity — it's home to everything from ancient bristlecone pines to alpine environments and sagebrush steppe. Nevada's tallest point, 13,165-foot Wheeler Peak, is one of the park's highlights, as are the stalactite and stalagmite-rich Lehman Caves. Visitors can enjoy the former along Wheeler Peak Scenic Drive and the latter on ranger-led tours. Great Basin National Park is also a designated International Dark Sky Park, primed for sightings of meteor showers, the Milky Way, and other celestial wonders.
Guadalupe Mountains National Park – Texas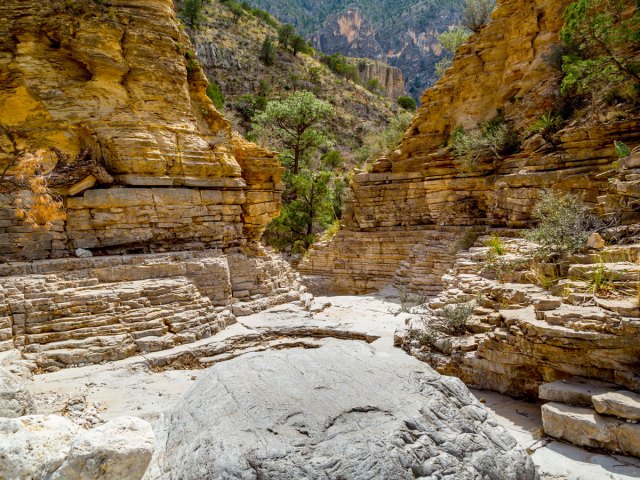 Guadalupe Mountains National Park covers around 86,000 acres of the Chihuahuan Desert in a remote stretch of West Texas. The park comprises mountains, canyons, desert, and dunes — and also shelters the largest Permian fossil reef on the planet. Four of Texas' tallest mountains are located here, including 8,751-foot Guadalupe Peak. A challenging 4.2-mile hike leads to the top for spectacular panoramas and a bird's-eye view of the park's famous limestone rock formation, El Capitan. Despite the desert setting, in fall, the park dazzles in bright shades of red, orange, and yellow. Head to the McKittrick Canyon area for some of the best foliage.
Lassen Volcanic National Park – California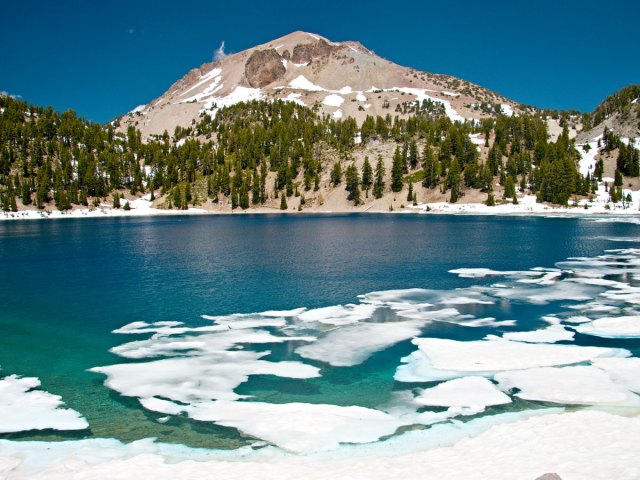 If you're looking to see geysers, springs, and volcanic peaks in California, Yosemite National Park likely comes to mind. But roughly 300 miles to the north, Lassen Volcanic National Park offers much of the same scenery and with far fewer visitors. The park's crowning glory is the 10,460-foot Lassen Peak, the world's tallest plug-dome volcano. Intrepid visitors can trek to the summit for panoramas of the encompassing 106,000-acre wilderness. Other highlights include the bubbling mud pots of Bumpass Hell and the geyser-rich Boiler Springs Lake. You might even spot black bears and coyotes while walking the 150-mile trail network, which connects to parts of the famous Pacific Coast Trail.
North Cascades National Park – Washington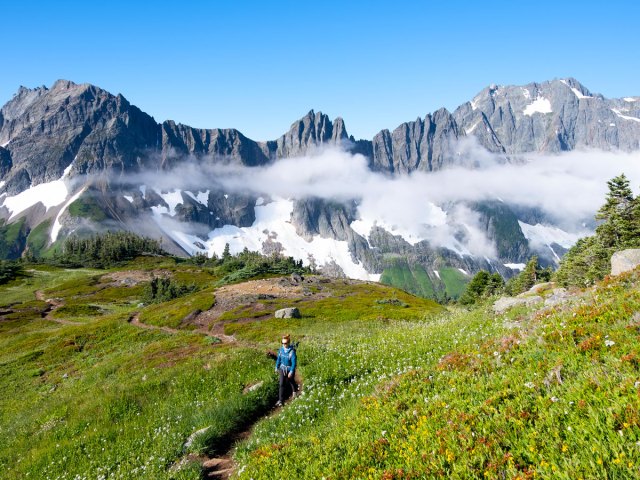 Located close to the Canadian border, North Cascades National Park ranks among the snowiest places in the U.S. In this 505,000-acre wilderness, some 300 glaciers tower above densely forested and verdant valleys. Sometimes called the "American Alps," the park lures backpackers, hikers, and mountaineers with its 400 miles of trails through conifer and maple forests, striking blue lakes, and thundering waterfalls (including the 88-foot-tall Nooksack Falls). Wildlife lovers can spot bears, wolves, and more than 200 bird species. And if you're a bookworm, be sure to visit Desolation Peak, where beatnik author Jack Kerouac worked as a fire spotter for 63 days in 1956. 
Petrified Forest National Park – Arizona
You can walk in the footsteps of dinosaurs in the eerie landscape of Petrified Forest National Park in east-central Arizona. A volcanic eruption approximately 225 million years ago turned a region once made up of volcanoes, emerald forests, and rivers into a badland of animal fossils, petrified trees, and solid quartz. Visitors can cruise through this otherworldly landscape on the 28-mile park road, stopping to admire the Painted Desert and see the petroglyphs at Puerco Pueblo. This is the only park in the National Park System that lays claim to a section of the Historic Route 66. 
White Sands National Park – New Mexico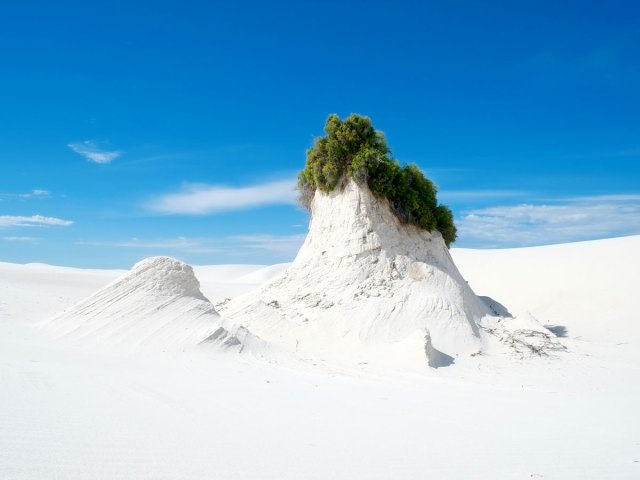 True to its name, White Sands National Park is blessed with enormous deposits of brilliant white gypsum sand that sprawls across 275 square miles of desert. The world's largest gypsum field, it features undulating, wave-like dunes that could easily be mistaken for snowdrifts. Given its barren terrain and often inhospitable temperatures, one might imagine the park to be devoid of wildlife. However, some 800 species thrive here, many of which are nocturnal. For visitors, the park offers superb biking, hiking, and backcountry camping. At the top of the list for many is the chance to grab a snow-saucer and sled down the dunes that frame Dunes Drive.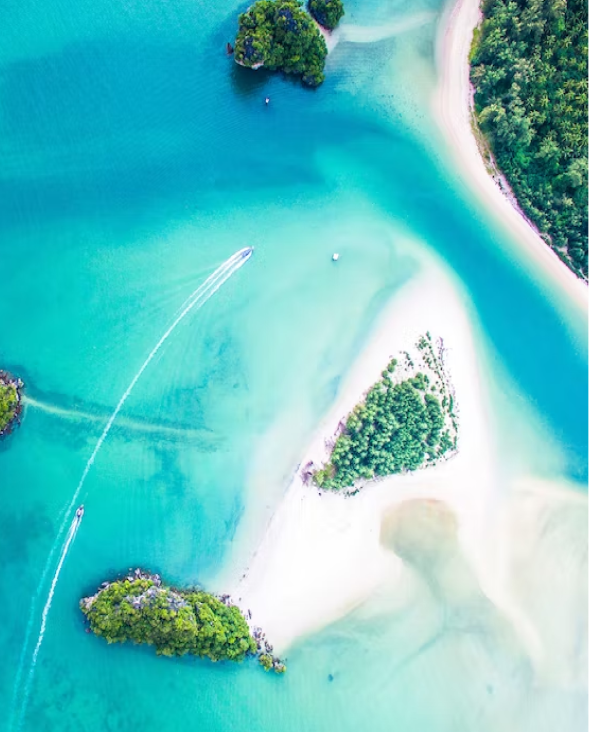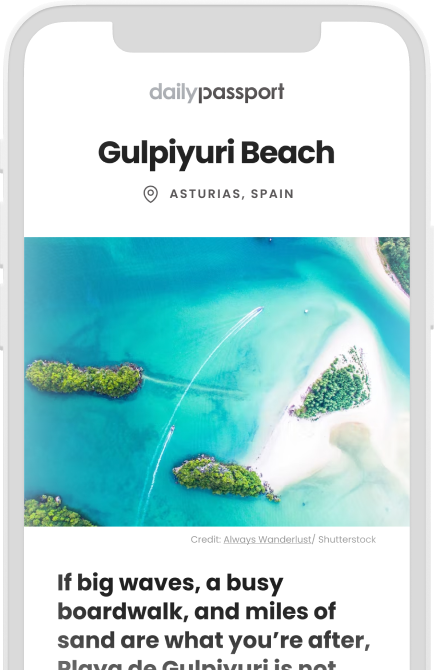 The world is waiting.
Daily Passport is your ticket to the four corners of the earth. Start exploring today.
Please enter valid email.
By subscribing you are agreeing to our Privacy Policy and Terms of Use.