National parks provide a gateway to some of the most unique, serene, and awe-inspiring landscapes across the United States. Beloved for their recreational opportunities that range from camping to climbing and scenic road trips, national parks offer an educational glimpse into millions of years of natural and human history. In 2022, the National Park Service reported a staggering 312 million recreational visits. Find out which parks made it into the list of top 10 most visited U.S. national parks. 
10. Glacier National Park – Montana (2.908 Million Visitors)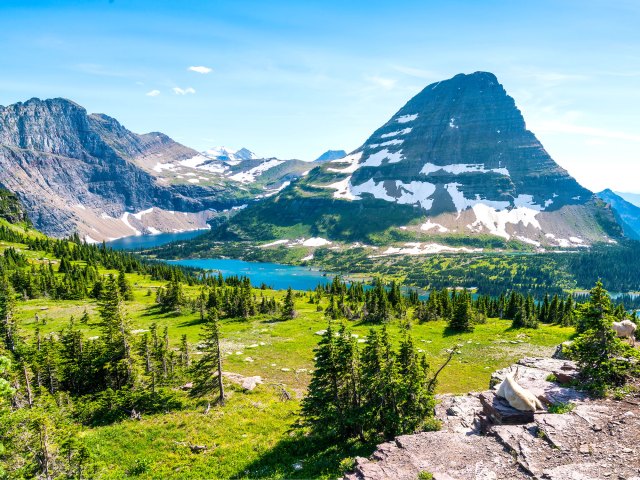 Some call it the "Crown of the Continent," while others say that it's the "Backbone of the World." Whichever nickname you prefer, Glacier National Park is a breathtaking wilderness of rugged peaks, ancient forests, and some 700 lakes (131 of which are named). Boasting 700 miles of trails, including the iconic Grinnell Glacier Trail and Highline Trail, this Montana gem is a paradise for outdoor pursuits. Those who prefer more relaxed adventures can take in all the majestic scenery via the Going-to-the-Sun Road. Don't miss the summertime Native America Speaks program, which features talks from members of Blackfeet Nation and Confederated Salish and Kootenai Tribes. 
9. Cuyahoga Valley National Park – Ohio (2.913 Million Visitors)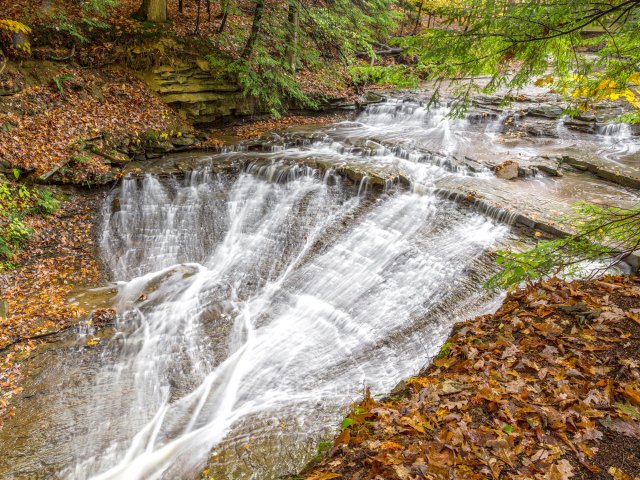 Perched between Cleveland and Akron, Cuyahoga Valley National Park boasts a fascinating blend of natural wonders and cultural heritage within its 33,000 acres of undulating hills and dense forests. More than 125 miles of hiking trails wind alongside the Cuyahoga River and lead to picturesque waterfalls and rock formations that date back millennia. Visitors can hop aboard the Cuyahoga Valley Scenic Railroad, a two-hour vintage railcar journey amid stunning countryside and past urban landscapes. Winter sports enthusiasts can also carve up powder pistes at the Boston Mills/Brandywine ski area. 
8. Joshua Tree National Park – California (3.06 Million Visitors)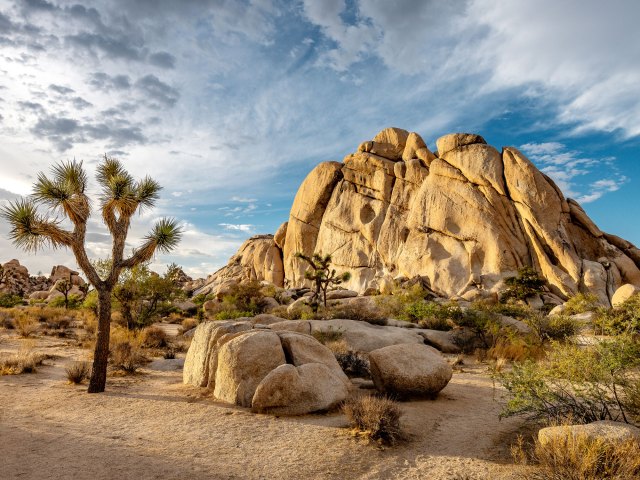 Southern California's Joshua Tree National Park is a place where curious flora and fauna (including the park's namesake spiny trees) thrive in an area carved by strong winds and sporadic rainstorms. Famed for its sheer canyons and enormous boulders, the park is a haven for both novice and experienced climbers. Those who would rather keep their feet on the ground can explore dozens of desert trails, or lie down and enjoy stargazing in one of the country's darkest regions. Overnight campers can pick from nine campgrounds in addition to wild backcountry spots. Early March to early May is a great time to visit, when species such as brittlebush and desert dandelion contribute to a mesmerizing wildflower bloom. 
7. Yellowstone National Park – Idaho, Montana, and Wyoming (3.29 Million Visitors)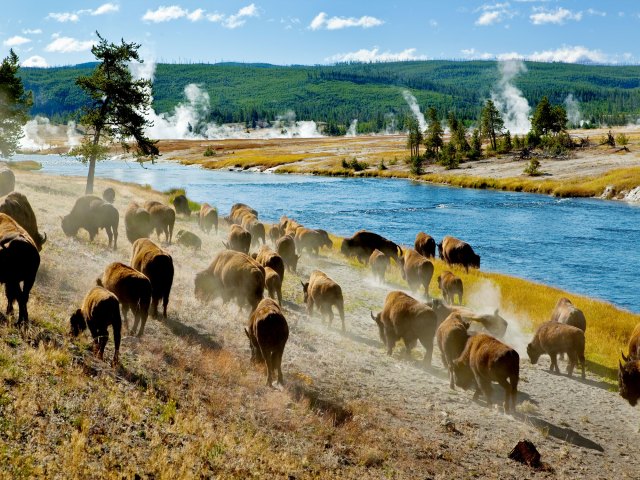 Considering it was established as the world's first national park in 1872, it's probably unsurprising that Yellowstone National Park remains among the most visited parks in the U.S. today. In fact, few sights within the National Park System are as emblematic as Yellowstone's Old Faithful geyser and Grand Prismatic Spring. When you aren't marveling at the bubbling hot springs, Yellowstone offers diverse landscapes that range from verdant forest to winding rivers and mountains. The park provides a natural habitat for bison, coyotes, grizzly bears, and wolves, in addition to 150 nesting birds. If hiking off the beaten track is on the agenda, don't miss the Lone Star Geyser Trail or North Rim Trail. The latter travels into the heart of Yellowtone's very own Grand Canyon. 
6. Yosemite National Park – California (3.67 Million Visitors)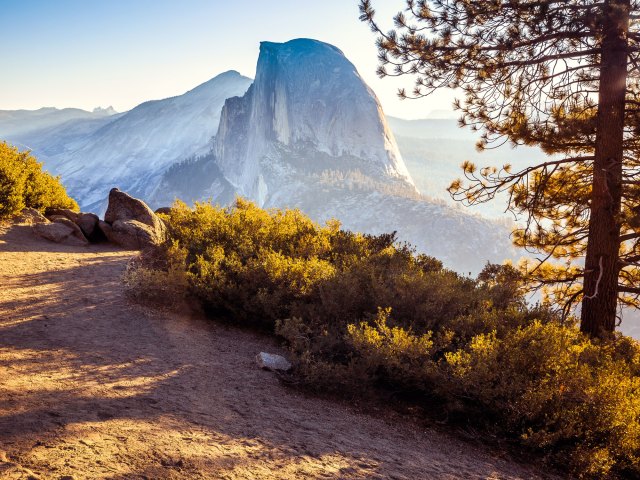 Although Yellowstone was officially the first national park, the lands that make up Yosemite National Park received federal protection eight years earlier, under President Abraham Lincoln in 1864. This incredibly biodiverse area spreads across around 750,000 acres in California's Sierra Nevada mountains, where snowfall from towering peaks creates magnificent waterfalls that flow down cliffs into rivers and meadows. Scenic overlooks, including Tunnel View and Glacier Point, promise postcard-worthy shots of the park's star attractions, which include the El Capitan and Half Dome granite rock formations, as well as Yosemite Falls. With such jaw-dropping beauty, the park famously inspired Isaac McClellan, Wallace Bruce, and other revered poets. 
5. Acadia National Park – Maine (3.97 Million Visitors)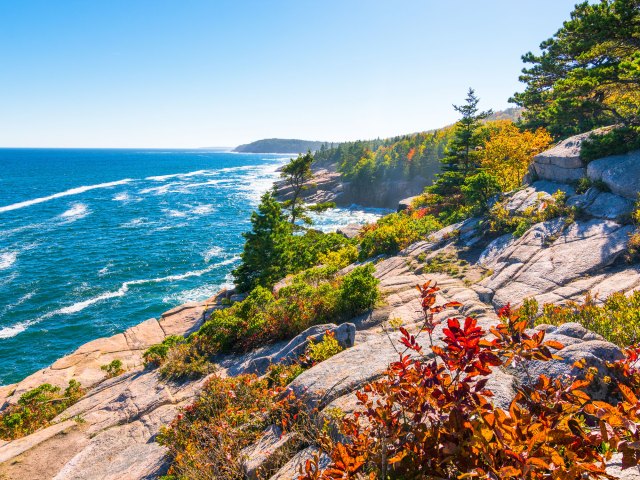 Nestled upon a series of islands along Maine's Atlantic coastline, Acadia National Park packs a whole lot into its relatively small 47,000 acres. And with 150 miles of trails, 78 miles of motor and carriage roads, and 60 miles of shoreline, there are plenty of ways to discover this New England marvel — established in 1919 as the first national park east of the Mississippi River. Much of the park occupies the eastern half of Mount Desert Island. Among its highlights are birding and stargazing on Cadillac Mountain, as well as summertime swimming at Echo Lake Beach. Obtain a deeper appreciation for the park, its people, and its wildlife by visiting Hulls Cove Visitor Center and Sieur de Monts Nature Center.
4. Rocky Mountain National Park – Colorado (4.3 Million Visitors)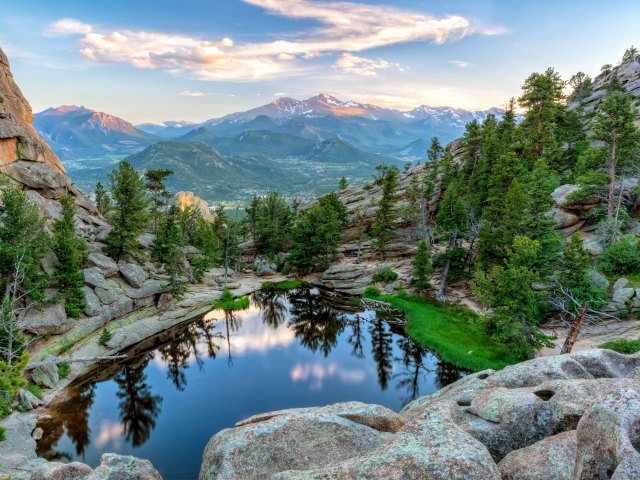 Home to lush meadows, glacial lakes, and cloud-busting mountains, Rocky Mountain National Park is a region of extremes. This is one of the highest national parks in the country, home to the Continental Divide and some 77 peaks rising above 12,000 feet. It's not all about the mountains, though — the park's montane ecosystem features varied wildlife, including bighorn sheep, elk, moose, and 280 bird species. The park also has a vast museum collection that consists of over 33,000 cultural artifacts and 294 works of art. To see everything on one visit is near impossible, but a trip along the 48-mile Trail Ridge Road uncovers many of the park's highlights and leaves visitors craving more.
3. Zion National Park – Utah (4.69 Million Visitors)
A jaw-dropping expanse of multicolored canyons and vertical red cliffs in southwest Utah, Zion National Park is a dreamland for hikers. And no visit is complete without reaching the Angels Landing overlook. It requires an adventurous 2.2-mile trek via switchbacks to the top, but the views are well-worth the effort. When the sun is blaring down, hikers can cool off in the waist-high waters of the Zion Canyon. Also not to be missed is the park's collection of ancient Anasazi petroglyphs that adorn a cliff edge above the Santa Clara River. To aid in the park's preservation, an eco-friendly shuttle service helps to reduce car traffic. 
2. Grand Canyon National Park – Arizona (4.73 Million Visitors)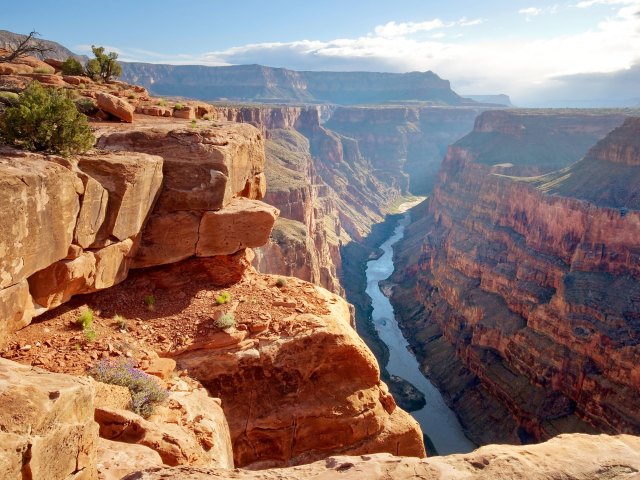 The country's second-most visited park is home to one of the 7 Natural Wonders of the World. Measuring 277 miles long and up to 18 miles wide, the Grand Canyon has been carved progressively over millions of years by the meandering Colorado River. Arguably the world's most famous canyon, it is located almost entirely within Grand Canyon National Park, which was established in 1919. The park is loosely divided into two sections: the South Rim (open year-round) and North Rim (open in summertime only). You can explore its 1.2 million acres on foot, by bike, or adrenaline-inducing river rafting trips. Popular areas include the South Kaibab Trail, Rim Trail, and Grand Canyon Skywalk. The Tusayan Pueblo Museum features millennia-old artifacts that showcase ancient human traditions. 
1. Great Smoky Mountains National Park – North Carolina and Tennessee (12.94 Million Visitors)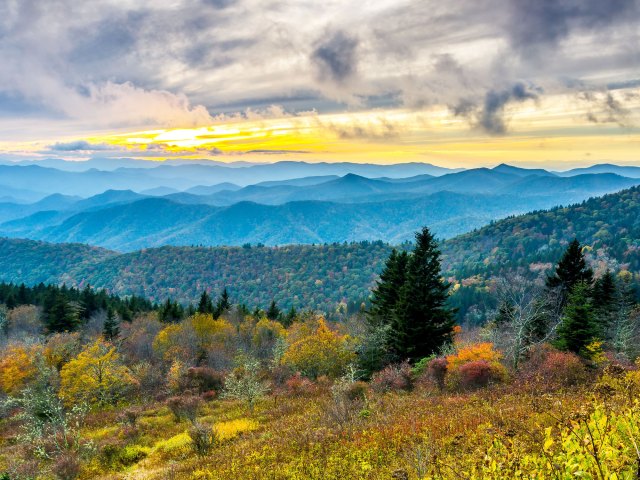 With more annual recreational visits than Grand Canyon and Zion combined, Great Smoky Mountains National Park is far and away the most-visited park in the National Park System. This 522,419-acre wilderness showcases both centuries of Appalachian culture and natural beauty sculpted over millions of years. It features 850 miles of hiking trails, 70 of which are part of the famed Appalachian Trail. The park is also home to fascinating geological wonders, historic homesteads, free-roaming black bears, and the Cherokees' sacred mountain, Clingmans Dome. Part of the reason the park is so popular is due to its excellent infrastructure and accessibility from major population centers. In addition to several campgrounds, lodging is available at busy park towns like Bryson City, Cherokee, and Gatlinburg. The park is also free, so visitors can just lace up their walking shoes and stroll right in.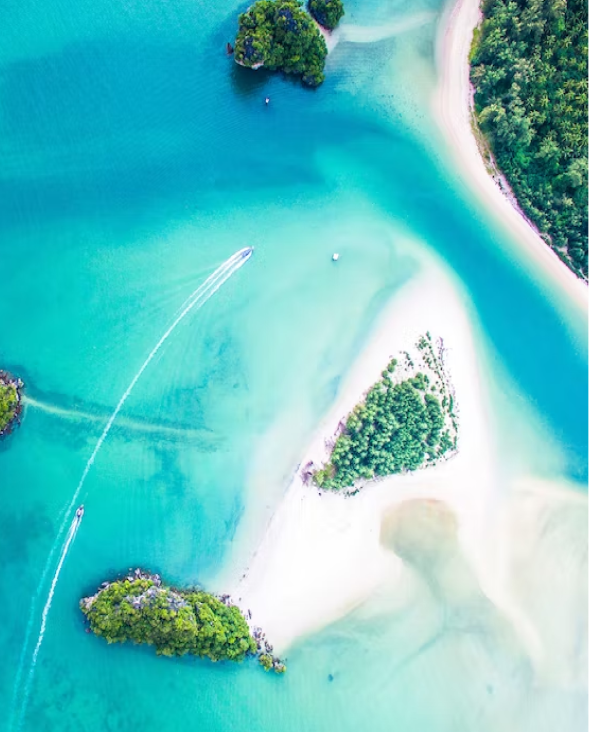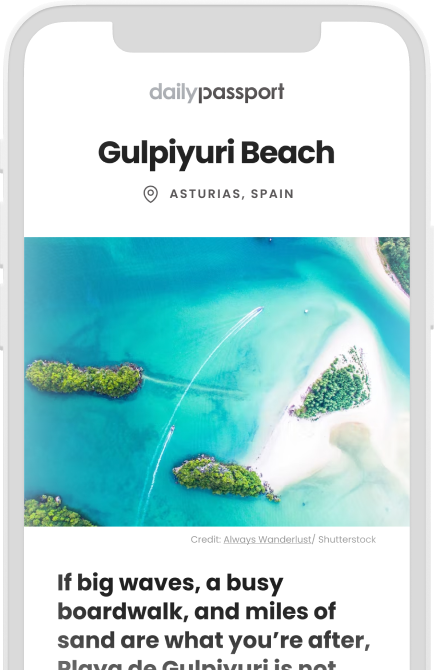 The world is waiting.
Daily Passport is your ticket to the four corners of the earth. Start exploring today.
Please enter valid email.
By subscribing you are agreeing to our Privacy Policy and Terms of Use.