You're surely familiar with the 63 national parks in the National Park System — from Yellowstone and Yosemite to Grand Canyon and Great Smoky Mountains — but how well do you know the country's 132 national monuments (and counting)? Similar to our national parks, these indelible landmarks protect and preserve historic sites and natural wonders from coast to coast, from New York's Statue of Liberty to Hawaii's Papahānaumokuākea marine area. Don't know where to start? We think these 16 national monuments should be at the top of your travel wish list.
Devils Tower National Monument – Wyoming
Devils Tower was the first site in the United States to be formally recognized as a national monument in 1906. This spectacular butte is the largest example of columnar jointing in the world, rising 265 feet above the surrounding Wyoming landscape. There are many theories as to how Devils Monument formed, but many geologists believe the tower, which is composed of igneous rock, is made of magma that cooled underground and was exposed over time by erosion.
The site has long held spiritual significance to Native Americans, particularly the Cheyenne, Kiowa, and Lakota peoples, who called the butte Mato Tipila, meaning "Bear Lodge." Today, the tower is also a popular rock-climbing destination, attracting hundreds of enthusiasts each year. In an attempt to limit crowding, seasonal bans on climbing close to nesting sites ensure peregrine and prairie falcons don't abandon their eggs or chicks.
Giant Sequoia National Monument – California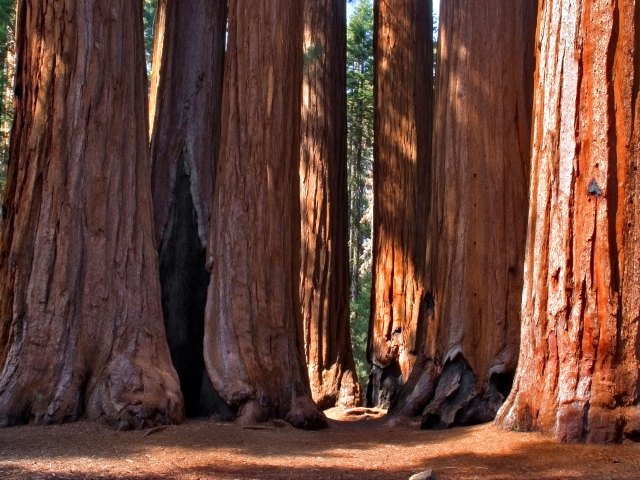 The giant sequoia is the world's largest tree, typically reaching 250 feet tall and measuring over 20 feet in diameter. Some of the biggest specimens have a girth of around 35 feet — imagine six people lying on the ground head to toe and you can picture just how wide that is! The only place giant sequoias grow naturally is in California, where you'll find the massive trunks in an area west of the Sierra Nevada mountains.
Giant Sequoia National Monument comprises two sections — the northern end and southern end — each featuring multiple groves. Boole Tree, located in Converse Basin, is one of the largest trees on NPS-administered land and survived the widespread logging which took place in the 1890s. Today, the many trails and campgrounds close to the national monument make this a popular vacation spot.
Fort Matanzas and Castillo de San Marcos National Monuments – Florida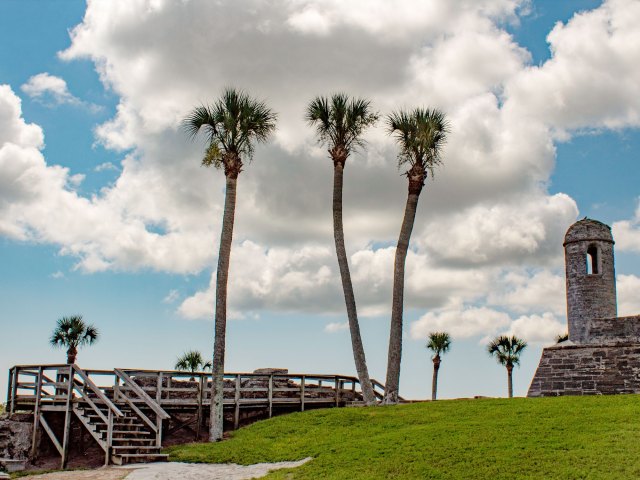 The Spanish built Fort Matanzas close to the city of St. Augustine to guard Matanzas Inlet. They began construction on the fort in 1740 and completed it in just two years — a laborious undertaking involving the hard work of many enslaved peoples and convicts from Cuba, who used a building material known as coquina, a soft limestone made of broken shells. But the fort was barely used. In fact, the cannons were fired just once, at the British. The Spanish Empire began to decline and the fort was largely ignored. By the time Fort Matanzas came under U.S. control in 1821, it was in pretty bad shape and was left to decay into a ruin currently maintained by the National Park Service.
Another national monument, Castillo de San Marcos, is located 14 miles to the north and predates Fort Matanzas. The Spanish began its construction in 1672, making it the oldest masonry fort in the continental U.S. The Spanish decided the fort was necessary when a raid led by British privateer Robert Searles damaged the existing fort and destroyed St. Augustine. Over the years, Castillo de San Marcos changed hands several times before earning its official designation as a national monument in 1924.
Pullman National Monument – Illinois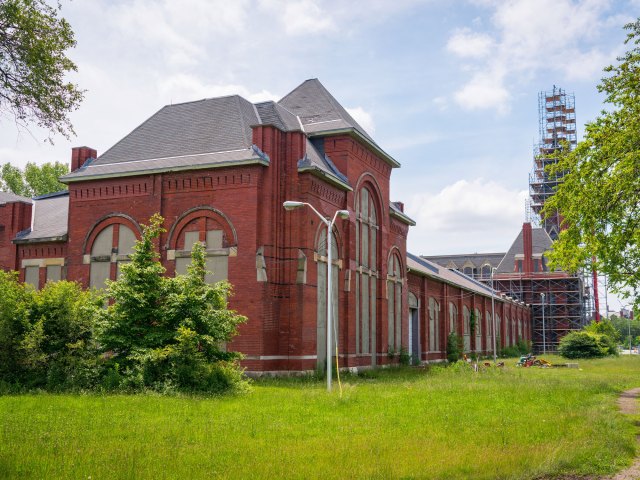 Pullman National Monument is the earliest planned industrial community in the U.S. When it was built from 1879 to 1884, it fell just outside Chicago city limits. The community was named after engineer George Pullman, who earned his place in history building sleeping cars during the railroad boom in the late 19th century. He saw an opportunity to create modern homes for his employees: each home featured toilets, lighting, and ventilation, while executive homes even boasted heating. The rent wasn't cheap, but it was a nice place to live if your wage could cover it. It was certainly a step up from the overcrowded housing workers could expect to afford in Chicago.
Critics of Pullman have noted that when the fortunes of the railroad industry declined in the 1890s, he reduced wages but kept rents at the same price. This decision resulted in the infamous Pullman Strike of 1894, which not only tarnished the company's reputation but also changed American labor practices. Self-guided and ranger-led tours lead visitors through the many historic buildings, such as the Hotel Florence where Pullman stayed when he visited his factory.
Waco Mammoth National Monument – Texas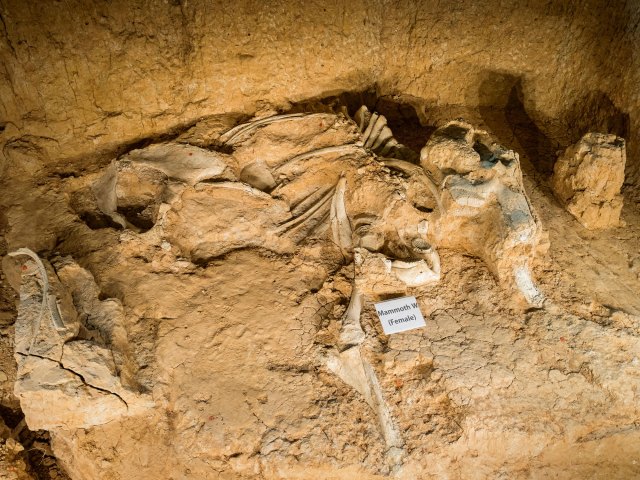 Tens of thousands of years ago, Columbian mammoths roamed across the grasslands covering present-day Texas. Similar to woolly mammoths but less hairy, the 10-ton mammoths grew up to 13 feet tall with tusks up to 14 feet long. These great beasts became extinct around 11,700 years ago. So it was a pretty special moment when a large bone was uncovered in a ravine in 1978, and scientists identified it as the femur of a mammoth.
Further excavation uncovered the fossilized remains of a herd of 16 of these Ice Age giants who probably perished together in a flash flood. Since those initial finds, evidence of a further six mammoths have been discovered, along with other creatures dating from the same era. Visitors can enter a climate-controlled Dig Shelter at Waco Mammoth National Monument to view those that haven't been moved; the rest are on display at the Mayborn Museum Complex at Baylor University.
Pipestone National Monument – Minnesota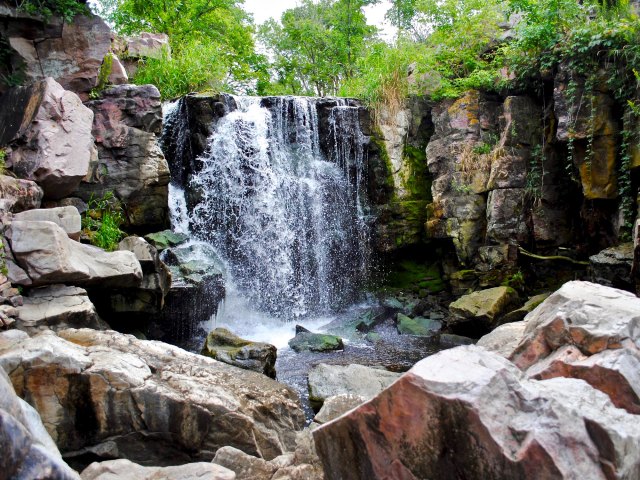 Minnesota pipestone, a stone also known as catlinite, has great cultural significance to the Indigenous peoples of the Great Plains, particularly the Dakota, Lakota, and Sioux tribes. They use the stone to make ceremonial pipes, which have religious and civic importance and are often used to seal a treaty. Accordingly, Pipestone National Monument in southwestern Minnesota is a sacred site to Native Americans; they are the only ones permitted to quarry the red stone.
Demonstrations of pipe making take place in summer so that visitors can see the process for themselves. The techniques involved have been passed down from generation to generation, and visitors can read about the important tradition at the visitor center or take a self-guided tour to see the quarries.  Not just a celebration of the precious stone and its history,, the monument also chronicles the history of the tallgrass prairie ecosystem, which has been restored and currently supports a small herd of bison.
Admiralty Island National Monument – Alaska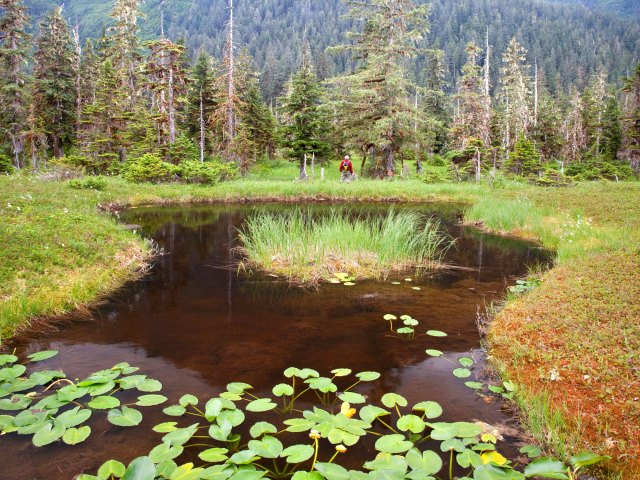 The Indigenous Tlingit peoples call Admiralty Island Kootznoowoo. It means "fortress of the bears," and the name is no accident, as the island houses a population of around 1,500 brown bears — one of the highest concentrations of these bears in the world. One of the best places to see them is at the Pack Creek Bear Sanctuary, for which you'll need a permit. Brown bears are frequent visitors to this part of the island in summer, lured by the promise of plump, pink salmon and an abundance of clams. Watch them from the mouth of Pack Creek or hike inland to climb the Observation Tower for a bird's eye view. It's easy to add a day trip to your Alaska itinerary: just book a seat on a float plane from Juneau and you'll be there in 30 minutes.
Bears Ears National Monument – Utah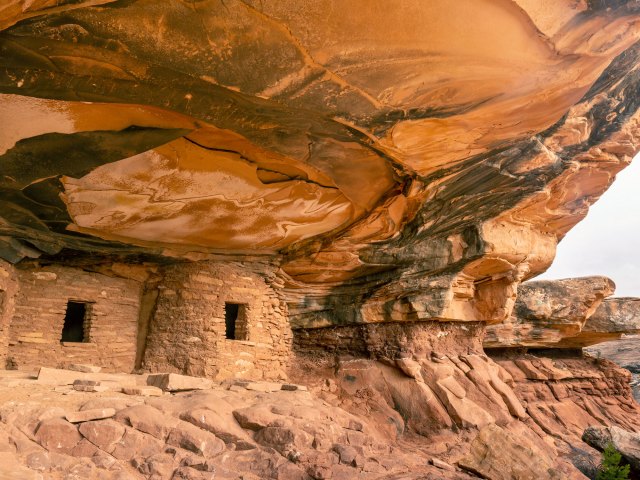 Bears Ears National Monument takes its name from two sandstone buttes that dominate the landscape. Native American tribes consider it a sacred and spiritual place. Sandstone cliffs line a valley enclosing Indian Creek Canyon. Nearby, you'll find North Six-Shooter Peak and South Six-Shooter Peak, plus Lavender Mesa and Bridger Jack Mesa. Scattered throughout the area are around 100,000 archaeological sites. They include cliff dwellings and petroglyphs that are thousands of years old. People also come to this national monument to hike, bike, and climb. Scenic drives lead to overlooks that open up impressive panoramas, such as the one at Upper Arch Canyon, and of course, the Bears Ears buttes themselves.
Dinosaur National Monument – Colorado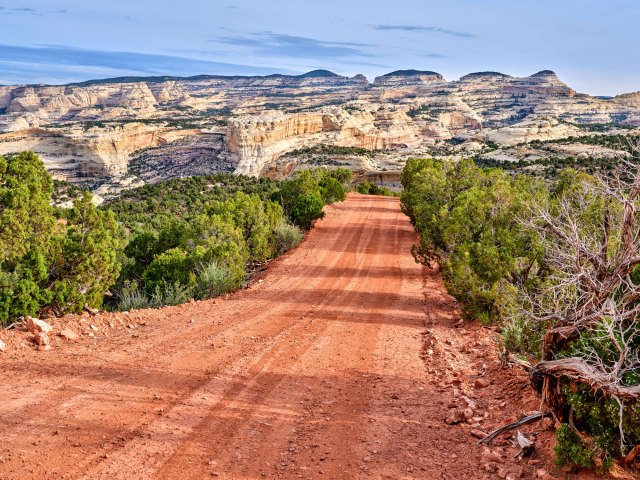 Straddling the Colorado-Utah border, Dinosaur National Monument was originally designated to preserve the Dinosaur Quarry. Thousands of dinosaur fossils have been uncovered here, representing species such as stegosaurus, diplodocus, and allosaurus. In the refurbished Quarry Exhibit Hall, visitors can view a wall crammed with approximately 1,500 dinosaur bones. But there's plenty more to see. The surrounding area is wild and beautiful. Visitors can explore the area's canyon and mountain trails — some of which lead to meadows strewn with wildflowers. Dark skies are ideal for stargazing, and adventurers can go whitewater rafting while history buffs will be delighted by the ancient rock art.
Stonewall National Monument – New York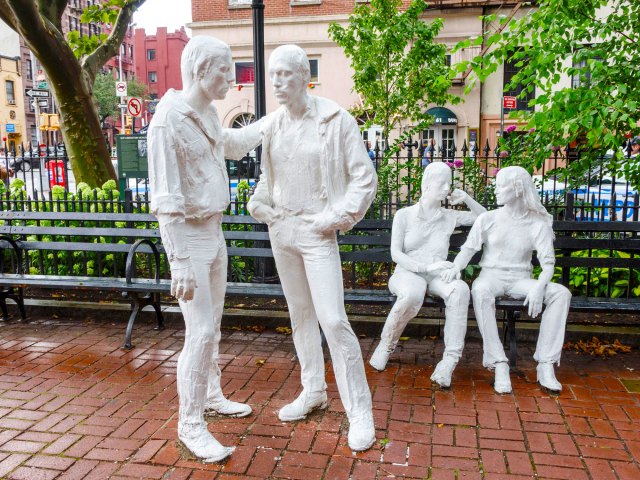 To understand the significance of Stonewall National Monument in New York City's Greenwich Village, you have to go back to June 28, 1969. On that day, a police raid on the Stonewall Inn marked a turning point in the gay liberation movement and became a milestone moment for LGBTQ+ civil rights. Resistance to the actions of the police sparked rioting and demonstrations across the street in Christopher Park. But it also gave members of the LGBTQ+ community a voice and encouraged them to fight more openly for change.
Today, the Stonewall Inn is not just a national monument; it continues to be a thriving entertainment venue that opens its doors for music, dancing, and drinking. It is, its patrons will tell you, the place where Pride began and the place where Pride lives on, officially designated as a U.S. national monument on June 24, 2016.
Gold Butte National Monument – Nevada
Designated in 2016, Gold Butte National Monument is one of the newest national monuments in the country. Home to bighorn sheep and mountain lions, the monument draws visitors keen to admire its magnificent desert scenery, ancient petroglyphs, and a ghost town littered with abandoned mine shafts. It's hard to believe that it's less than a three-hour drive from Las Vegas, though the lack of paved roads when you get there means you'll want to travel in a high-clearance 4×4.
Some of the rock formations are spectacular, sculpted over the years by the wind into intricate shapes. Don't miss a sinkhole known as Devil's Throat, which is best admired from a safe distance, and the red rocks of Little Finland. Newspaper Rock also boasts many fascinating petroglyphs, though the one that will leave you scratching your head is an image of a falling man.
Mount St. Helens Volcanic National Monument – Washington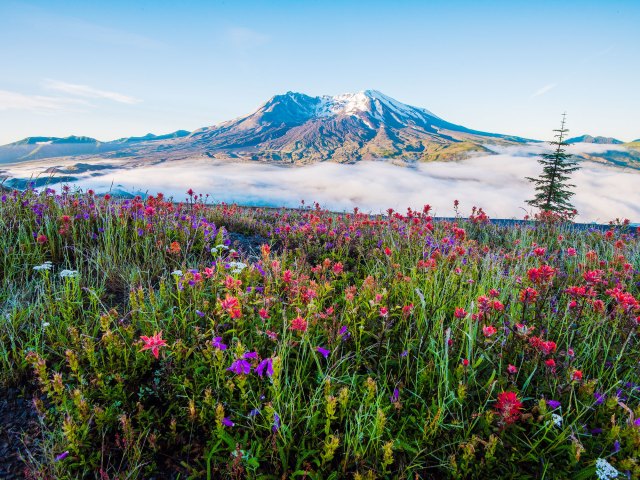 Two years after the dramatic 1980 eruption, the Mount St. Helens Volcanic National Monument was established. Preserving the area gives scientists the opportunity to study the ongoing effects of the cataclysmic event and see how nature regenerates without human interference. That doesn't mean people have to stay away, however. Activities such as hiking, fishing, snow-shoeing, and camping are all encouraged, although you'll need a permit if you plan to stray above 4,800 feet to climb to the volcano's summit. One of the highlights is the chance to explore the Ape Cave Lava Tube, the third-longest lava tube in North America, which can be accessed with a guide.
Little Bighorn Battlefield National Monument – Montana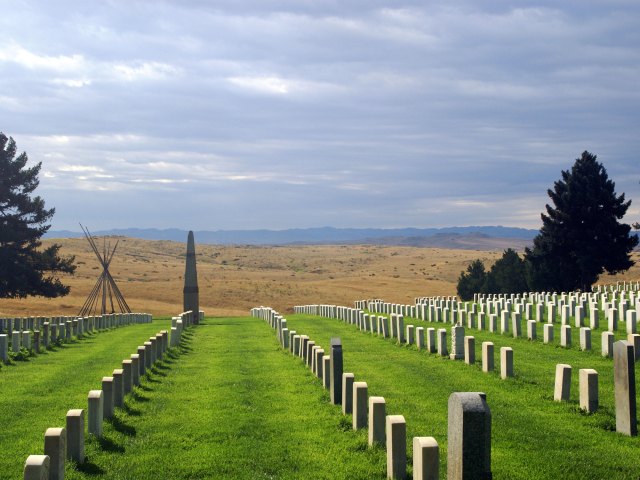 Little Bighorn Battlefield National Monument is a memorial to those who lost their lives on June 25-26, 1876. It was then that Lieutenant Colonel George Armstrong Custer led the Seventh Cavalry Regiment into battle against the Lakota Sioux and Cheyenne tribes, led by Sitting Bull. They hoped to take advantage of the element of surprise but found themselves outnumbered and up against warriors who fought bravely to defend their way of life. But although the Native American forces won the battle, Custer's fate galvanized public opinion and it would have devastating long-term consequences for the Lakota Sioux and Cheyenne people.
Within a year, the U.S. government annexed their land and established reservations. Over a century later, the monument was renamed to honor losses on both sides and present a more balanced account of what happened. The visitor center and museum recounts the events and consequences of the battle and also provides an insight into the lives of the Plains Indians at that time.
Gila Cliff Dwellings National Monument – New Mexico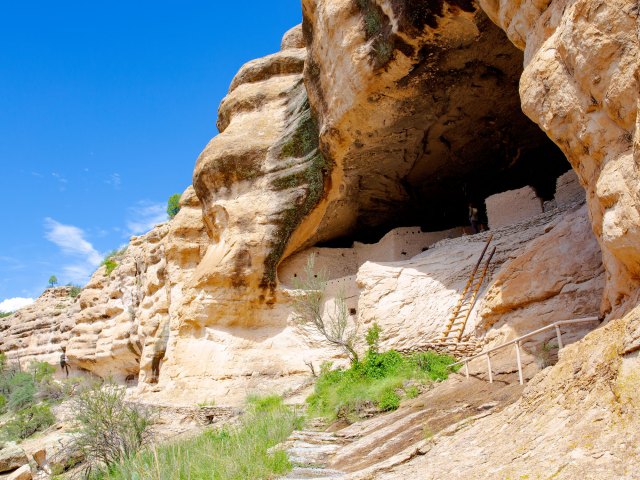 Gila Cliff Dwellings National Monument has a history dating back hundreds, probably thousands, of years. Historians believe that the Mogollon Indigenous people made their home in the caves beside the Gila River for about 20 years in the late 1200s, piecing together a timeline based on items recovered from the site such as fragments of pottery and a bracelet.
Today's day-trippers can step inside the caves and imagine what life might have been like. Many combine their visit to the dwellings with a dip in one of the local hot springs. The nearest is Lightfeather Hot Spring, which lies within walking distance of the visitor center. However, many choose to walk the six-mile trail to Jordan Hot Spring. Hikers have to cross and recross the Gila River, but a soak in the crystal-clear pool in a delightful natural setting is considered well worth it.
Harriet Tubman Underground Railroad National Historic Park – Maryland
Harriet Tubman was born into slavery in 1822 as Araminta Ross. She managed to escape in 1849, traveling to Philadelphia, but she returned to Maryland over and over again. In all, she made 13 rescue missions to rescue enslaved peoples using the Underground Railroad. She smuggled them using the network of secret routes, enlisting the help of fellow antislavery activists and safe houses.
She took her charges, known as "passengers," as far as the Northeast and into Canada. As one of the best known of the Underground Railroad "conductors," Tubman is the focus of the Harriet Tubman Underground Railroad National Historic Park, previously the Harriet Tubman Underground Railroad National Monument.
George Washington Birthplace National Monument – Virginia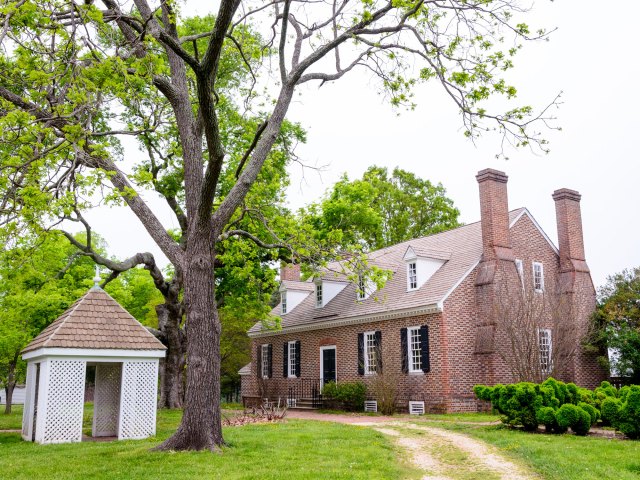 John Washington, the great-grandfather of first U.S. President George Washington, first established a tobacco plantation in Westmoreland County, Virginia, in the middle of the 17th century. George himself was born in the plantation house in 1732. He lived there for a few years and then again as a teenager. However, the house you see today wasn't built until 1931. Since no one knows for sure what the original property looked like (it burned down on Christmas Day in 1779), this is the best guess reflecting the architectural style at the time.
Visitors can stroll through the house and grounds, which contain farm buildings, trees, and formal gardens, as well as wheat and tobacco crops to create a sense of what Washington might have seen as a boy. Also on the grounds, you'll see a marble obelisk, which is a replica of the one in Washington, D.C., though it's a tenth of the size.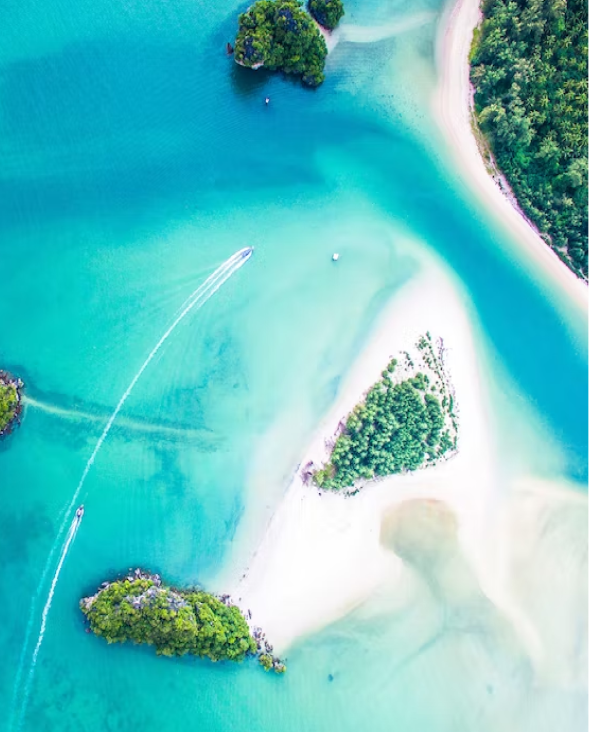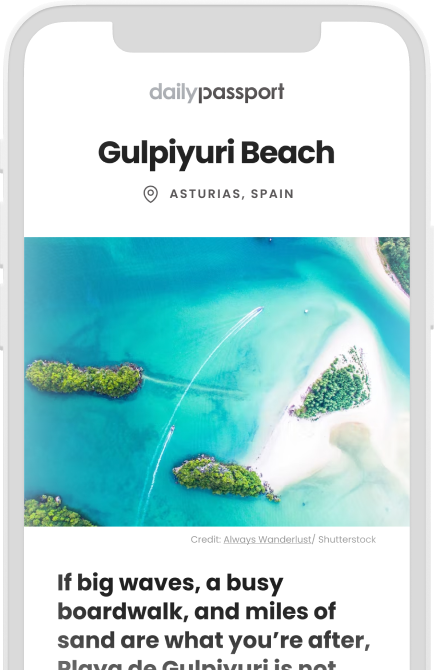 The world is waiting.
Daily Passport is your ticket to the four corners of the earth. Start exploring today.
Please enter valid email.
By subscribing you are agreeing to our Privacy Policy and Terms of Use.