Swelling violins, challenging etudes, soaring arias — the magic of classical music draws aficionados together like crashing cymbals. The spaces where performances are held are often as beautiful as the music itself, and many symphony, chorale, and opera fans spend their time planning the next pilgrimage to experience the performance of a favorite piece in an acoustically perfect or historically opulent setting. Here are five cities classical music lovers should visit for their next melodic getaway.
Vienna, Austria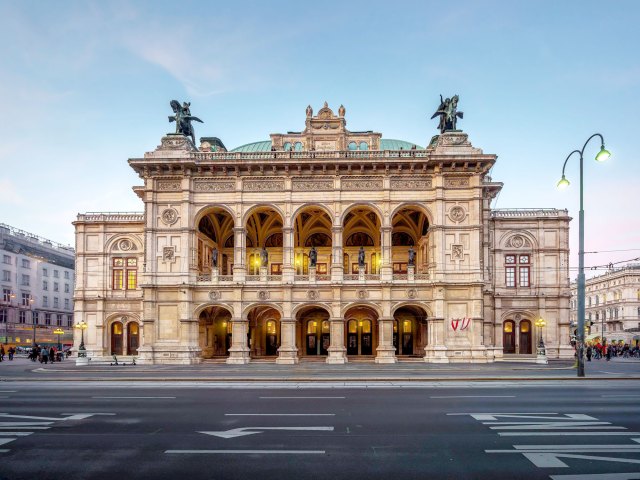 Perhaps the city most closely associated with classical music, Vienna was home to many of the great composers, including Mozart, Mahler, Haydn, Schubert, Beethoven, and Brahms. (The latter three are buried in the city's Zentralfriedhof Cemetery.) A hotbed of European culture since the 1700s, Vienna can still delight modern visitors with its treasure of concerts, from small groups of amateurs to the internationally famous Vienna Boys Choir and Vienna Philharmonic.
The first major building on the Vienna Ring Road, the Vienna State Opera was built in 1869, replacing the prestigious Kärntnertortheater. (The site of the Kärntnertortheater is now home to famed Hotel Sacher.) The Renaissance Revival palace was destroyed by bombing in World War II, but it has been lovingly reconstructed and now hosts around 350 performances each season. While in Vienna, make time to see a show at one of the city's oldest continually operating theaters, der Josefstadt, which was founded in 1788.
Paris, France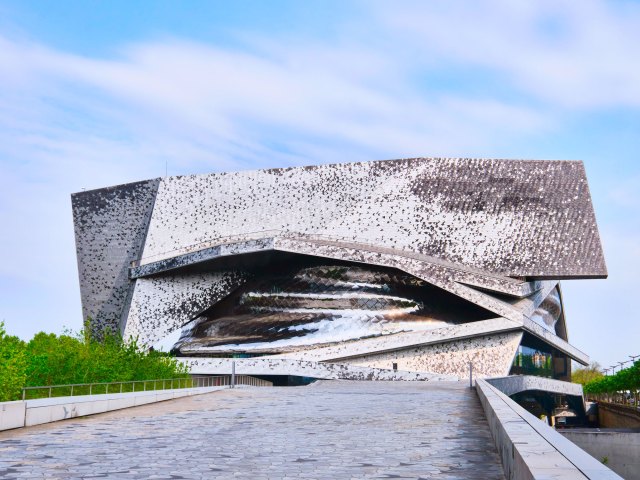 "Punk deconstructivist" isn't the first thing that comes to mind when thinking "Paris" and "classical," but that's exactly what architect Jean Nouvel delivered with the opening of the shiny and futuristic symphonic concert hall in Montmartre's Cité de la Musique complex. Inaugurated in 2015, the 2,400-seat Philharmonie de Paris hosts the Paris Orchestra but has also offered shows by performers from all genres, including De la Soul, Elvis Costello, and the late David Bowie.
Those who prefer more classical settings for their classical music will find no shortage of appropriately opulent and traditional venues in the City of Light. Emperor Napoleon III personally commissioned in 1861 the Palais Garnier, a spectacle of Beaux Arts, Baroque, and Second Empire design. For imperial lodging in the city's historic opera district, consider the Hôtel Scribe Paris Opera.
Leipzig, Germany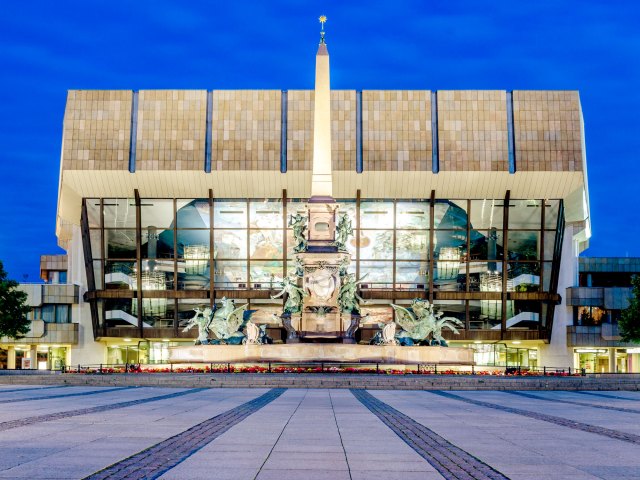 Can you picture Johann Sebastian Bach directing your church choir? The German city of Leipzig can: The famed composer was the cantor at St. Thomas from 1723 to 1750 — the same place reformer Martin Luther preached sermons behind the pulpit in 1539. The oldest citizen's concert orchestra in the world, the Gewandhaus, also holds some performances at St. Thomas — and Mendelssohn himself once conducted.
But those are only parts of Leipzig's pivotal role in the development of classical music. In addition to Mendelssohn, other marquis names like Mahler and Wagner composed here, and Leipzig is home to a number of world-renowned festivals. Be sure to take the self-guided walking tour, which follows the music trail along some of the city's significant historical sites. For elegant lodging, put your feet up at the Steigenberger Grandhotel Handelshof, which was built in 1909.
Milan, Italy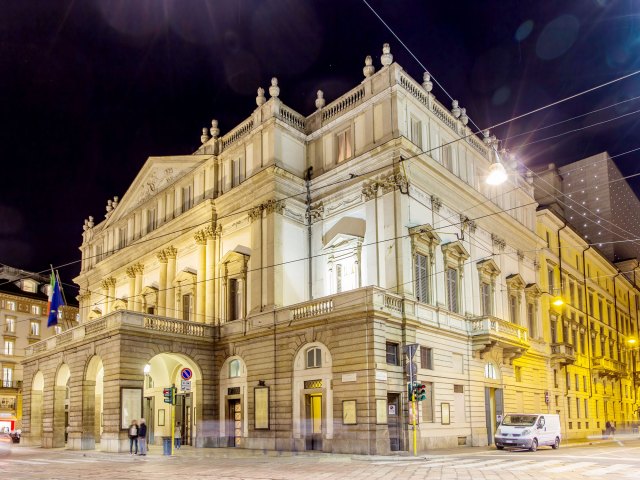 For passionate opera aficionados, Milan is an absolute must. The Teatro alla Scala ("La Scala" for short) opened for its first performance in 1778, and is associated with some of the most famous names in opera and ballet, including the greatest of all Italian composers. Giuseppe Verdi, who wrote such season staples as La traviata, Rigoletto, and Aida, died in Milan in 1901. Verdi and his wife are interred at Casa Verdi, and their former home is now a museum as well as a rest home for aged musicians.
If an Italian getaway allows time for two cities, opera lovers may also want to see Venice's La Fenice. Like its namesake ("the phoenix" in Italian), the grand theater, first constructed in 1792, has risen from the ashes after a fire destroyed the original structure in 1837.
Sydney, Australia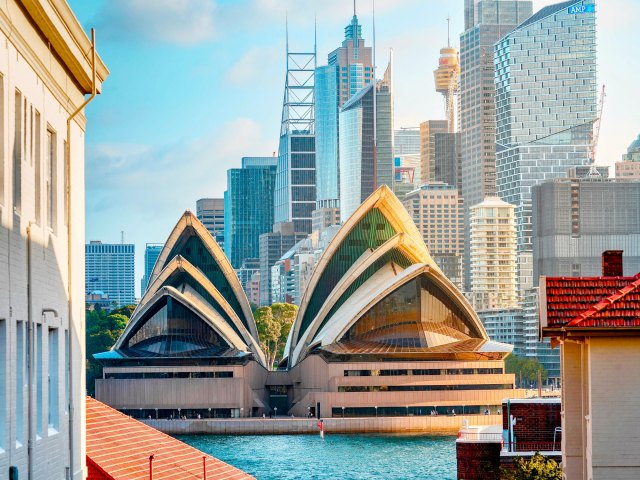 With a series of gleaming white roof panels that recall billowing sails, the Sydney Opera House is the city's most iconic landmark and one of the most-photographed buildings in the world. Aspiring to be recognized as a world-class capital of culture, the leaders of New South Wales inaugurated the magnificent structure in 1973 — 16 years after its design (by Danish architect Jørn Utzon) was approved and 10 years after its initial targeted completion date.
In addition to the 2,679-seat concert hall for symphonies and other concerts, plus a 1,507-seat theater for opera and ballet, the complex houses smaller multi-use venues, a recording studio, and an outdoor area that can be used for performances. It was designated a UNESCO World Heritage Site in 2007.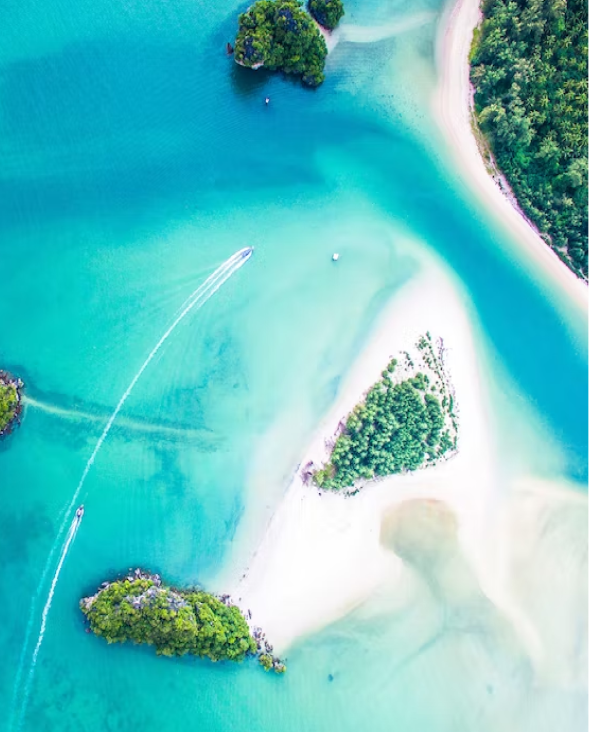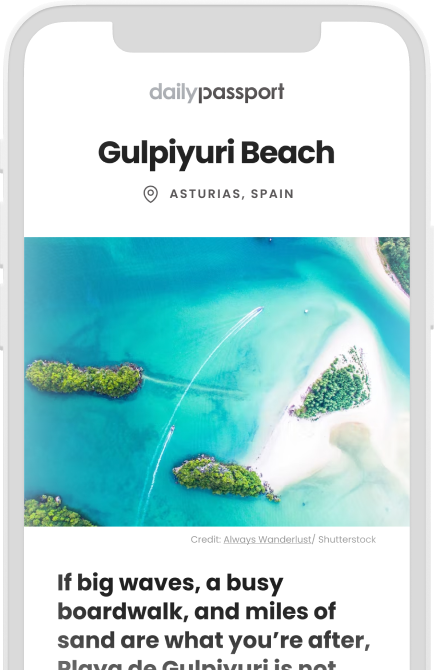 The world is waiting.
Daily Passport is your ticket to the four corners of the earth. Start exploring today.
Please enter valid email.
By subscribing you are agreeing to our Privacy Policy and Terms of Use.