You might not think twice before hopping on a bus or subway to get around a city, but in some places, the tried-and-true forms of public transportation aren't an option. Instead, these cities have responded to their unique geography or cultural histories with innovative ways of getting from Point A to Point B. From the world's highest cable car system to coconut-shaped taxis, swipe your ticket on these unusual forms of public transportation in six world cities.
Urban Cable Car System – La Paz, Bolivia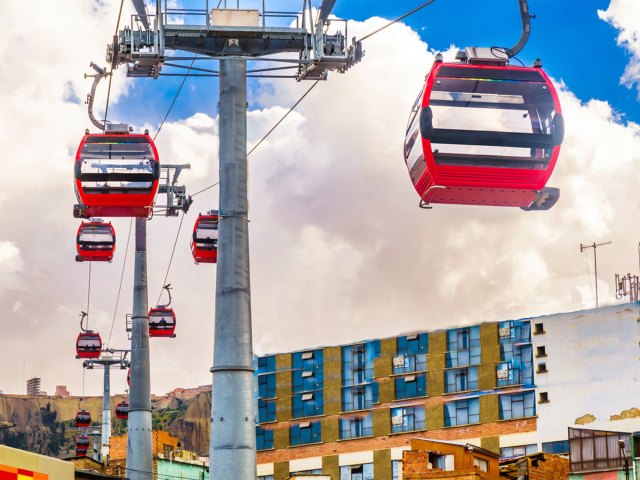 Life in the world's highest national capital at nearly 11,500 feet above sea level doesn't come without its challenges. To solve public transportation issues in the mountainous city of La Paz, Bolivia, city planners built Mi Teleférico. This unique urban cable car system serves the La Paz-El Alto metropolitan area. The unique system provides easier access to all ends of the city, which used to require lengthy walks or traffic-filled drives through winding roads and sharp inclines.
A cable pass is inexpensive (starting at just $0.43) and a gondola arrives every 12 seconds. Besides its ease of use, visitors love the views. This cable car system is the highest in the world and has panoramic views of the snow-covered Andes Mountains including the 21,122-foot Mount Illimani.
Water Taxis – Venice, Italy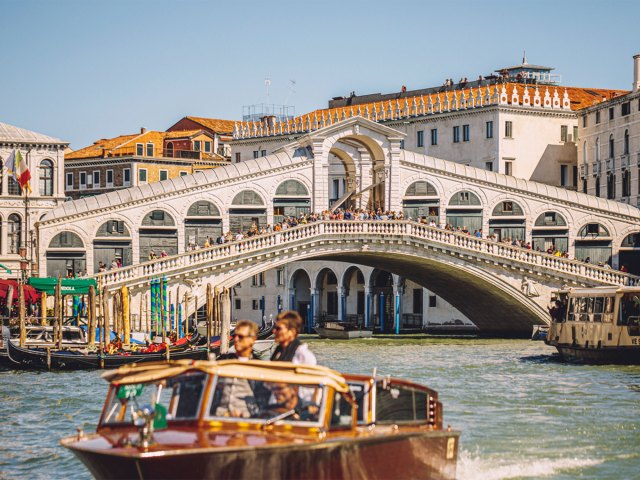 When a city is built on a lagoon, it's no wonder one of its most popular forms of transportation is by water. The tourist hotspot of Venice, Italy, is situated on the Venetian Lagoon, a 310-square-mile body of water that's connected to the Adriatic Sea by three canals. Due to the city's winding waterways, water taxis are a great form of transportation — especially for tourists wanting to see the city efficiently. Also known as a Vaporetto or water bus, a water taxi is an affordable way to get around the city quickly.
The main routes traverse the Grand Canal, while others provide transport to Venice's smaller, outer islands. There is even water bus transport available from downtown Venice to the Venice Marco Polo Airport. A travel card for Venice's public transport (land and water buses) can be purchased for one or more days — starting at €20. Sit back, relax, and feel like a Venetian for the day on these historic canals.
Cocotaxis – Havana, Cuba
Busy Cuban towns like Havana, Varadero, and Trinidad have come up with a fun and more efficient way to transport both locals and tourists. The compact Cocotaxis are tricycle-like vehicles that are pedaled by a driver and have room for two or three riders in the back. Usually, a small motor is attached to the taxi for added speed. These vehicles are typically bright yellow and round — in reference to a coconut. Rates start at around one Cuban Convertible Peso (CUC) — making them less expensive than a regular taxi if you don't mind an open-air ride. Be aware that travel warnings have been posted about these taxis due to safety issues. As always, check the safety record of a transportation company in a foreign country before using it.
Toboggans – Madeira, Portugal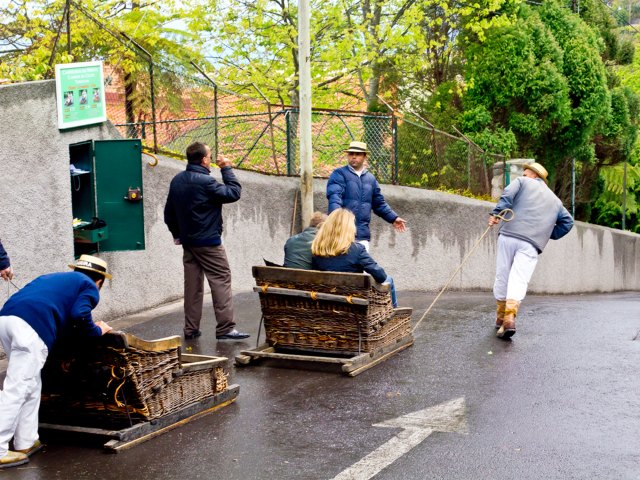 Madeira proves that toboggans are not only for snowy days or Olympic athletes. On this small, subtropical island chain off the northwestern coast of Africa, riders can quickly travel downhill from Monte to Funchal on one of these fun sleds. This mode of transportation first appeared around 1850 on the islands due to its rugged, volcanic terrain with high cliffs and steep hills. Today, the toboggans are widely used by tourists wanting to try something new. The wicker seats for two are mounted onto wooden runners — allowing them to reach speeds of nearly 30 mph while being steered with a cane by two attendants wearing traditional garb. Don't worry; if you need to travel uphill to Monte, a modern cable car can take you.
Suspended Monorail – Wuppertal, Germany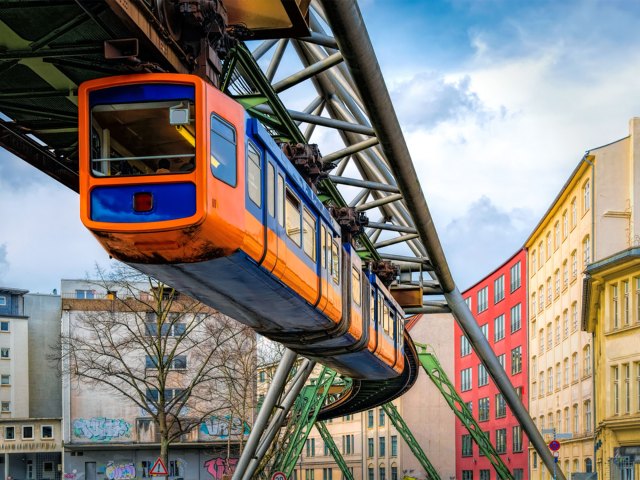 Believed to be the oldest electric, elevated railway with hanging cars in the world, the Wuppertaler Schwebebahn is a suspended monorail system in the western German town of Wuppertal. The monorail first opened in 1901 and remains a staple in public transportation in the area today — moving millions of people annually. The 8.3-mile track runs parallel to the River Wupper at about 37 mph with service to 20 stations.
Apart from taking in the view, tourists in the area should aim to ride in the Kaiserwagen, a famous red carriage that still makes frequent trips. Emperor Kaiser Wilhelm II and Empress Auguste Viktoria once rode through the Wupper Valley in this carriage. Onboard, riders will find attendants in period costume, plush upholstered seats, gold-colored curtains, and more authentic décor. Besides transporting the public every day, this monorail remains an important historical and cultural landmark for locals and visitors alike.
Cyclos – Hanoi, Vietnam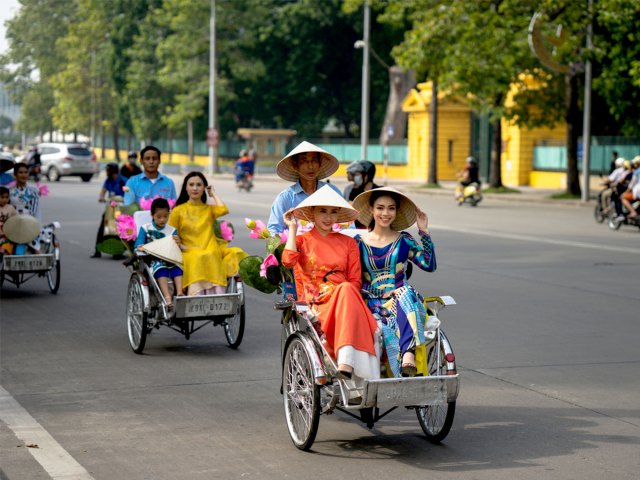 The cyclo has a history dating back to the French colonial period in Vietnam and became popular after the country's failed attempts at other modes of transportation. This tricycle-like taxi allows for two riders to squeeze onto the back while the driver pedals. The compact design works well on the busy streets of Hanoi and Ho Chi Minh City. Unfortunately for the cyclos and their drivers, the once-popular mode of transportation is being phased out as regular taxi prices drop and cyclo safety concerns arise. Visitors still use cyclos for tours, but the general public is beginning to shift towards regular cars. If you decide to use a cyclo in Vietnam, ask the driver for a lower price before accepting the ride. You can usually haggle the price down significantly.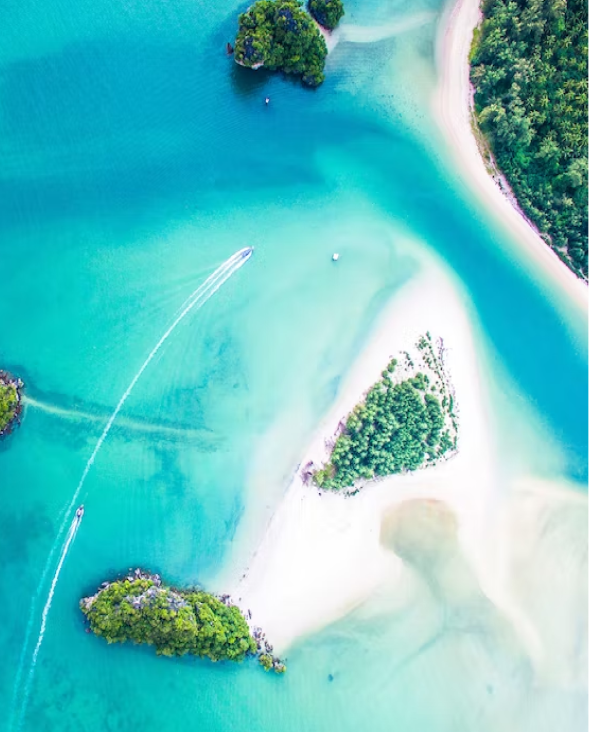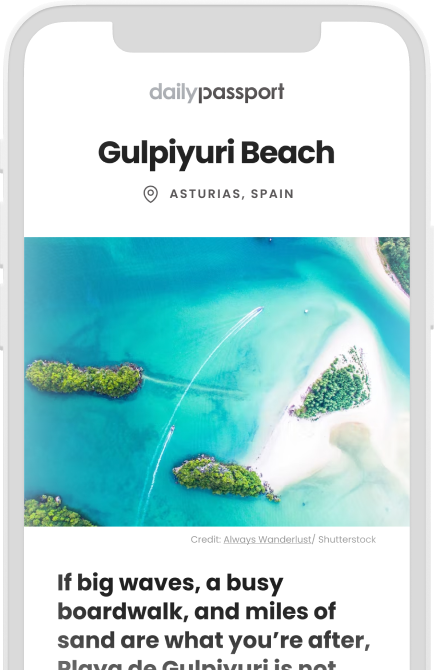 The world is waiting.
Daily Passport is your ticket to the four corners of the earth. Start exploring today.
Please enter valid email.
By subscribing you are agreeing to our Privacy Policy and Terms of Use.