For those who live in a big city, even just a short trip to someplace quieter, with friendly locals and plenty of charm, can be a great way to de-stress, unwind, and perhaps enjoy some of your favorite passions. Whether you want to delve into history, spend time in the desert, lounge at the beach, or hike in the mountains, ditch the city crowds and consider one of these quirky small towns within a few hours of major U.S. cities.
Joshua Tree, California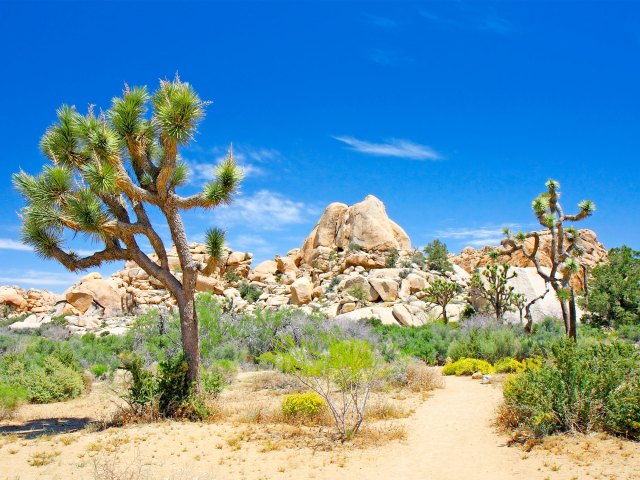 Driving about two hours from Los Angeles (or three hours from San Diego) to Joshua Tree feels like entering an entirely different world. The main gateway to Joshua Tree National Park, the town's surrounding landscape is dotted with its namesake Joshua trees, each of which appears to twist and turn with a unique, spiky personality of its own. Many visitors come to hike among these otherworldly trees, rock climb, and enjoy some of the best stargazing in the country.
The town of Joshua Tree itself has a quirky vibe as an artists' enclave. There are plenty of delicious eats, too — one local favorite is the Kasa Market & Taco, a hidden taco shop tucked into the back room of a supermarket that's known for its tacos al pastor. Many also come to Joshua Tree with rejuvenation in mind — the nearby Integratron offers unique sound baths provided by rubbing crystal bowls.
Murphys, California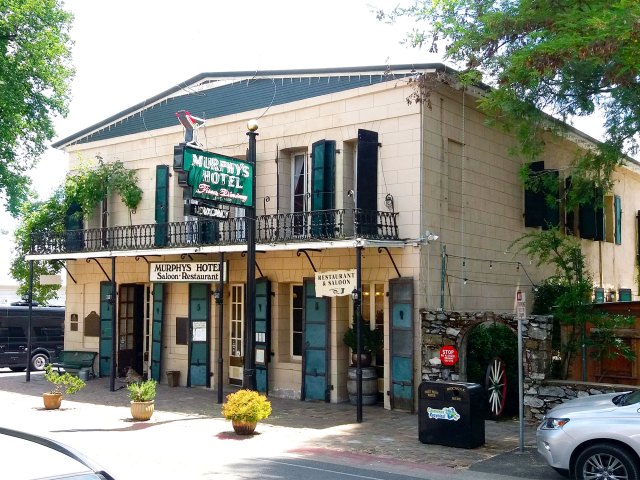 Just a 2.5-hour drive from San Francisco in California's historic Gold Country, Murphys is nestled in the foothills of the Sierra Nevada mountains and boasts a historic Main Street lined with wine bars and tasting rooms, restaurants, and boutiques. The picturesque town park is a popular place to have a creekside picnic after visiting several of the town's historic sites, where you can delve into the history of the Gold Rush. Don't miss the Murphys Hotel, whose famous guests have included writer Mark Twain.
Many visitors also come for the wine scene — some say Murphys is like stepping back into Napa Valley before it boomed in popularity, with many opportunities to meet winemakers and enjoy tastings of award-winning small-production estate wines. Outdoor adventurers will find plenty to do, too — including scenic hikes, bike rides, zip-lining, and cave exploration at Mercer Caverns, just five minutes from town.
Astoria, Oregon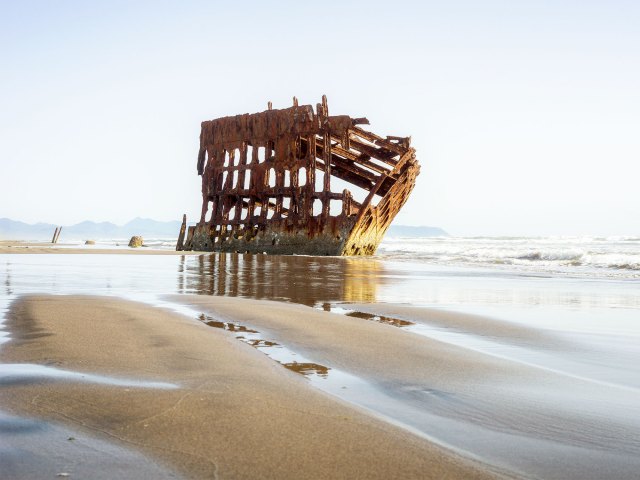 Located at the mouth of the Columbia River near the Pacific Ocean, Astoria is less than a two-hour drive from Portland. It's the oldest settlement in the U.S. west of the Rockies with roots that date back to 1810 and close ties to the Lewis and Clark Expedition, which ended here in 1805. The town was named after John Jacob Astor, who made his fortune in the fur trade. Explore the Lewis and Clark National Historic Park or climb the top of the Astoria Column for a panoramic view over the town, the coastline, and multiple snow-capped volcanoes in the Cascade Mountain Range.
Other attractions in Astoria include the Flavel House Museum, set within a magnificent Victorian-era home, and the Columbia River Walk, where visitors can keep an eye out for sea lions and other marine wildlife. The Oregon Film Museum is housed in the former Clatsop County Jail, which was featured in the cult hit The Goonies.
Bisbee, Arizona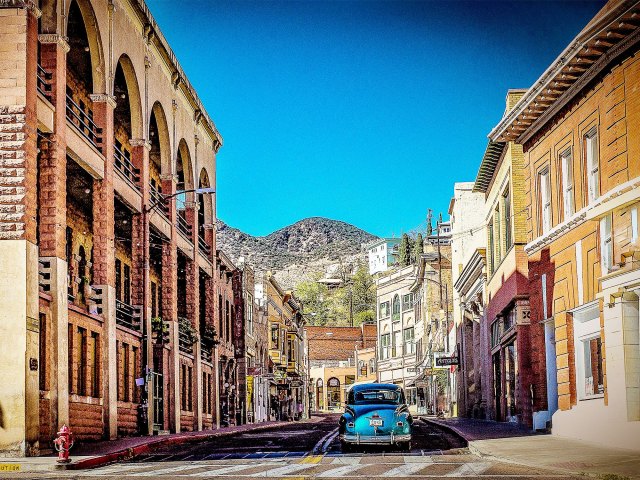 Twenty miles north of the Mexican border and about an hour's drive from Tucson (or four hours from Phoenix), Bisbee is a funky artist haven with copper mining town roots. It sits nearly a mile high in the Mule Mountains, which means it's 10 to 20 degrees Fahrenheit cooler in the summer here than it is in Arizona's major cities. Victorian homes and buildings are perched precariously on the town's steep mountainside, which has over 350 staircases carved right into it for access.
Discover Bisbee's past by visiting the Bisbee Mining and Historical Museum and taking the Queen Mine Tour. The tour will bring visitors underground to explore the mine on an ore ride while they learn more about the stories of the miners who worked here. Those who have an interest in the paranormal can book one of several ghost tours in Bisbee to hear the eerily fascinating reports of unexplained happenings and even sightings of spirits donning Victorian attire. Public art features prominently throughout town, from colorful murals and mosaic walls to cars that have been transformed into unique works of art.
Cripple Creek, Colorado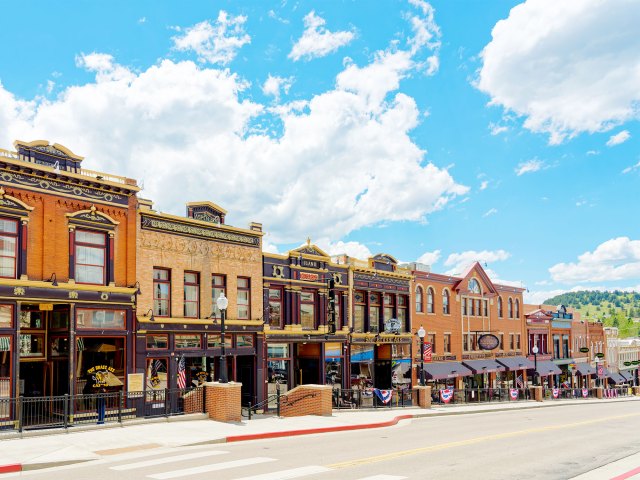 About a two-hour drive from Denver just west of Pikes Peak, Cripple Creek sits at an elevation of nearly 9,500 feet. While it was a booming mining town around the turn of the 20th century, with a population of more than 55,000, today it's home to a little over 1,100 people. Many visitors come to test their luck in the casinos, but it's also an appealing destination for history buffs looking for a taste of the Old West.
Some of the top area attractions include the Cripple Creek & Victor Narrow Gauge Railroad, which offers historic and scenic rides, and the historic Butte Theater, where the audience can enjoy a classic Victorian melodrama that even includes booing, hissing, and throwing popcorn at the villain. Don't miss the Old Homestead House, which was once the town's most well-known brothel catering to those who came to strike it rich during the town's mining boom. Many of the original features and even some of the items owned by infamous local madam Pearl de Vere are still on display.
New Paltz, New York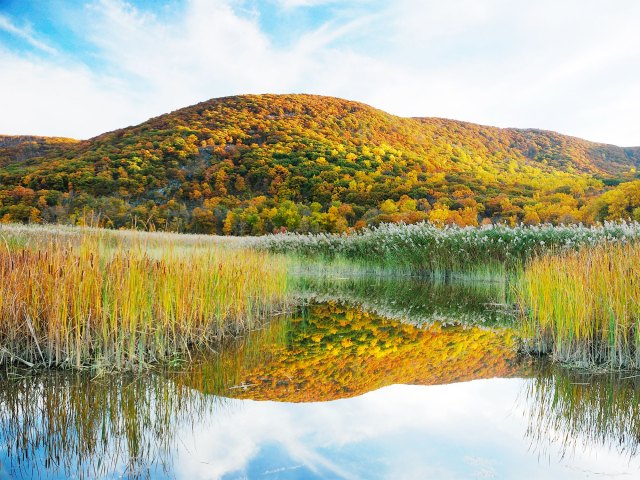 Less than a two-hour drive from New York City, New Paltz offers some 300 years of history to explore in its 10-acre National Historic Landmark District, all while being surrounded by the spectacular nature of the Hudson Valley. Visitors can check out New Paltz's historic stone-home museums with rooms decorated from the period of the town's original French Huguenot settlement.
Along with boutiques and enticing eateries, there are numerous hiking trails close to town. Popular routes include the Compass Rock trail in Minnewaska State Park, an easy 1.9-mile trek to a gorgeous overlook, and the Sky Top trail in Mohonk Preserve, a 1.6-mile loop that features awe-inspiring views of Mohonk Mountain House, the Catskills, and the Shawangunk Ridge.
Provincetown, Massachusetts
Provincetown sits at the northern tip of Cape Cod, about a 2.5-hour drive from Boston. A colorful town along the Cape Cod National Seashore with 40 miles of soft sands, it's been an artist colony since 1914, when business people and artists formed the Provincetown Art Association and Museum to collect and display works created by locals. With the town's natural beauty and locals' open-minded attitudes, everyone from writers, playwrights, poets, and painters to radicals and socialists were drawn here in the 1920s and 1930s.
Provincetown retains a similar vibe today and has also become a top LGBTQ+ travel destination. Visitors can enjoy soaking up the sun from Provincetown's beaches, whale watching, art galleries, independent shops, seafood shacks, fine dining eateries, and fun people-watching.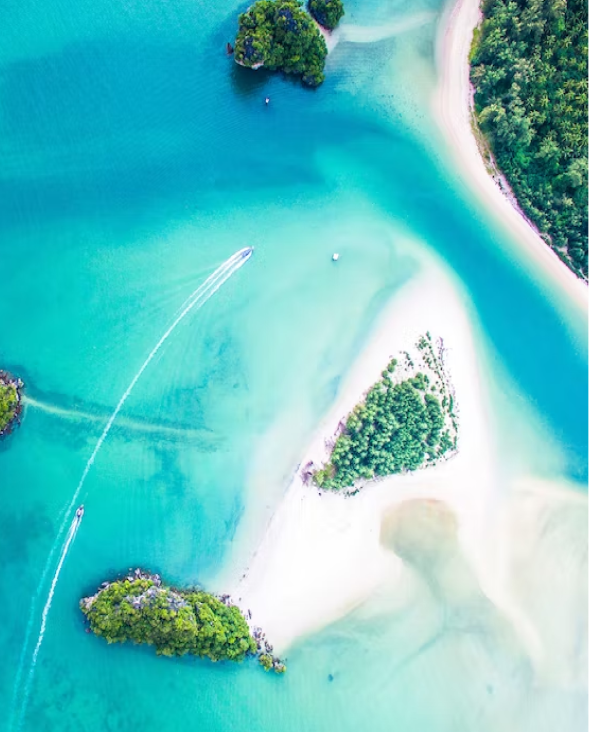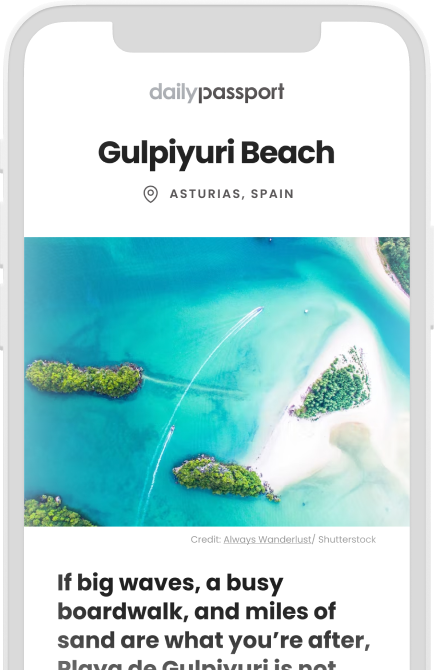 The world is waiting.
Daily Passport is your ticket to the four corners of the earth. Start exploring today.
Please enter valid email.
By subscribing you are agreeing to our Privacy Policy and Terms of Use.