Many of us are fascinated by the world in miniature, which helps explain the enduring appeal of tiny tourist attractions such as Mini Europe in Brussels, Belgium, and Tobu World Square in Nikko, Japan. But there are also many examples of small-scale buildings and landmarks that have appeared organically, developed for residential or commercial purposes. Love a bite-sized building? Here are five of the best incredibly tiny buildings and landmarks that you should seek out on your travels.
Great Britain's Smallest House – Conwy, Wales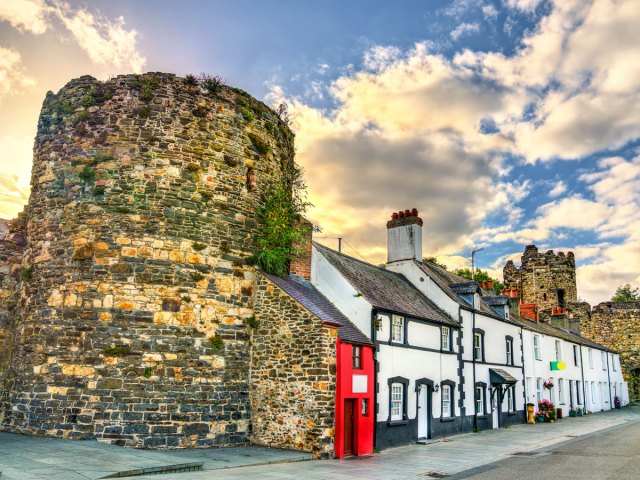 Though it only measures 72 inches across, 122 inches high, and 120 inches deep, the Smallest House in Great Britain is hard to miss. Painted bright red, it sits on the quayside at 10 Lower Gate Street in the historic town of Conwy, Wales. The cozy abode has room for a single bed, a fireplace, and a coal bunker. Its original 16th-century owner saw an opportunity presented by a small gap between two existing rows of cottages and filled it in.  
The house had a succession of residents until 1881, when a fisherman named Robert Jones (who, incredibly, was 6 feet, 3 inches tall) became its last inhabitant. It was declared unfit for human habitation in 1900, but Jones wasn't going to give up "the Smalls," as it was affectionately known, without a fight. After a long campaign to save it, the Guinness Book of World Records officially recognized it as Britain's Smallest House. It remains in the same family to this day, operating as a social history museum.
Washington Mini Monument – Washington, D.C.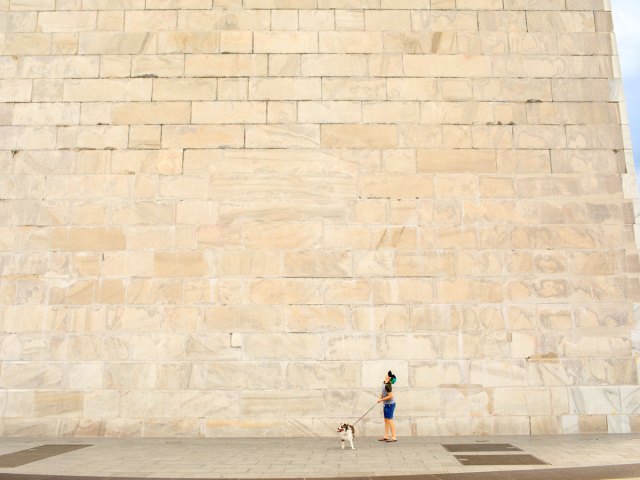 Tucked out of sight and buried beneath a manhole cover near the real Washington Monument is the Washington Mini Monument. Forty-four times smaller than the real thing, the tiny replica served an important purpose during construction of the Washington Monument, as a benchmark for surveyors keeping an eye on its structural integrity. The replica stands just 12.5 feet tall, compared to the 555-foot Washington Monument, which was once the tallest building in the world after its completion in 1888. 
If you're wondering what the Mini Monument is doing underground, it's because it stands on what was once ground level. The hill we see today took shape a few years afterwards, so landscapers encased the obelisk within a brick well and covered it over. It was revealed to the public for the first time in 2019.
Canada's Smallest Library – Cardigan, Prince Edward Island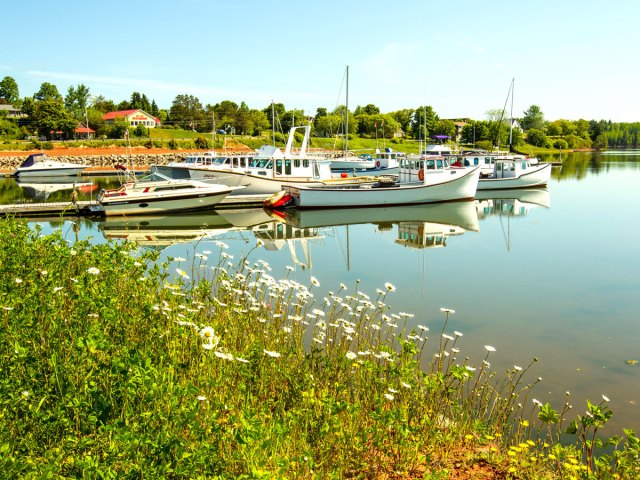 Despite its diminutive size, Canada's smallest library — located in the small fishing village of Cardigan on Prince Edward Island — attracts a steady stream of tourist traffic. Established by a local resident named John MacDonald, this fully functional literary landmark measures just 11.5 feet across. Somehow, it manages to squeeze in a collection of around 1,800 books, which visitors can borrow on an honor system. Alternatively, an annual membership costs just $5 CAD. Though it's not recognized by Guinness World Records, a similar organization, the World Record Academy, considers it the smallest library in the world.  
Little Prince Statue – Chisinau, Moldova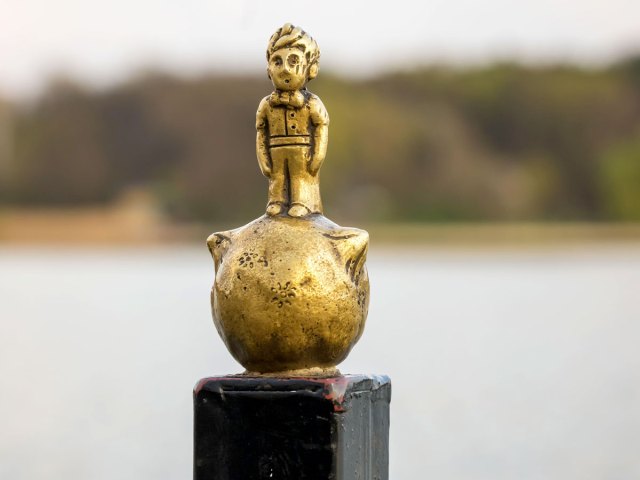 If you thought Copenhagen's Little Mermaid was small, then you might want to manage your expectations when visiting the Little Prince Statue in Chisinau, Moldova. Standing about 4.5 inches tall, it's the smallest statue in the city. The statue depicts a character created in the early 1940s by French writer and aviator Antoine de Saint-Exupéry in his children's book of the same name.
In the story, a pilot crashes in the desert and encounters the Little Prince, who tells him to follow his heart to discover life's true meaning. Moldovan artist Igor Udushlivy, who was captivated by the tale, noticed the similarity between the iron balls that topped the fence surrounding the lake in Valea Morilor Park and the planets illustrated in the story. Inspired, he created an art installation that places the Little Prince on top of his home planet, Asteroid B-612. It's easy to miss if you don't know to look out for it, but a delightful find if you do.
America's Smallest Church – Townsend, Georgia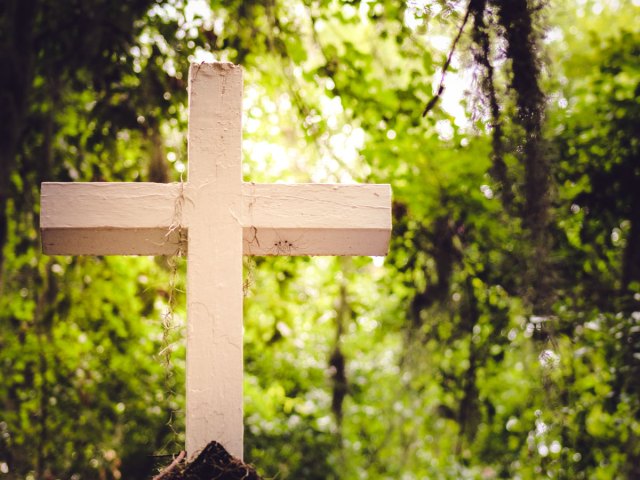 Billing itself as the smallest church in America, Memory Park Christ's Chapel is located in Townsend, Georgia, off Interstate 95 and U.S. Route 17 in McIntosh County. A tiny church has stood on this spot since a local grocer named Agnes Harper commissioned it in 1949. The current building, however, is less than a decade old, as it was reconstructed thanks to community fundraising efforts following an arson attack on the original building. Measuring just 10 feet by 15 feet, the church boasts stained glass windows imported from the U.K. Regular non-denominational services are held regularly, and visiting worshippers are welcome at any time. 
However, it's not the only place to claim the title of America's smallest church. Another tiny place of worship is the Cross Island Chapel in Oneida, a town located near Syracuse, New York. Built in 1989, this white clapboard building floats on a jetty in the middle of a pond. It seats only two people as its dimensions are just 51 inches by 81 inches. Anyone who can't fit inside has to remain in a boat, as happened for a 1990 wedding. According to Time magazine, the chapel was only big enough for the happy couple and the minister who married them.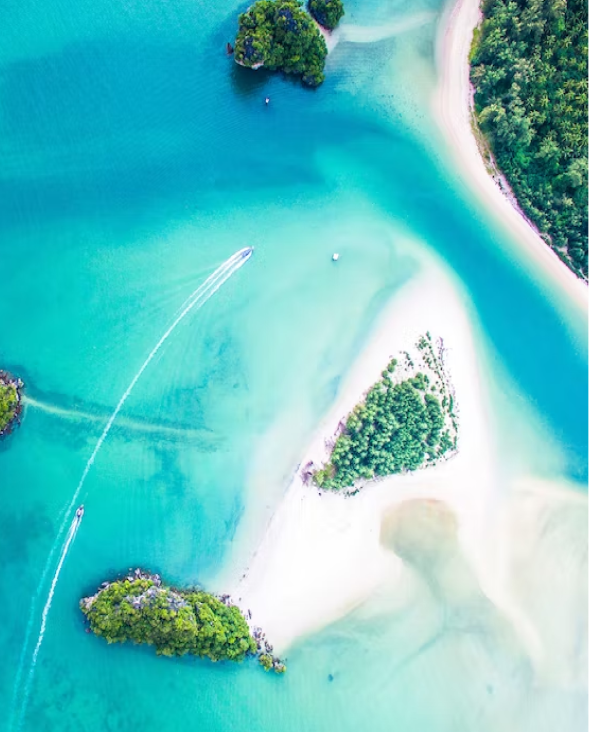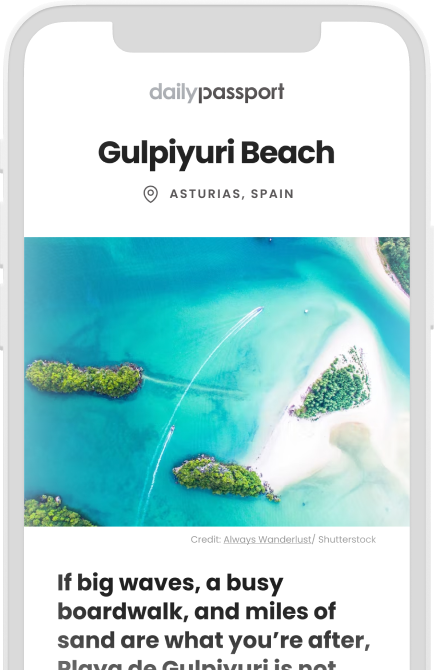 The world is waiting.
Daily Passport is your ticket to the four corners of the earth. Start exploring today.
Please enter valid email.
By subscribing you are agreeing to our Privacy Policy and Terms of Use.