There are 63 national parks across the U.S., and chances are you can probably name a good number of them — from Yellowstone to Yosemite, Great Smoky Mountains, and Death Valley. But there are also hundreds of other protected areas that fall under the U.S. National Park System, which include National Historic Sites, National Monuments, National Seashores, and National Recreation Areas. If you're looking to get off the well-traveled national park trail and explore the many other natural and historic preserves in the U.S., start by adding these seven fascinating national park sites (that aren't national parks) to your travel wish list.
Sleeping Bear Dunes National Lakeshore – Michigan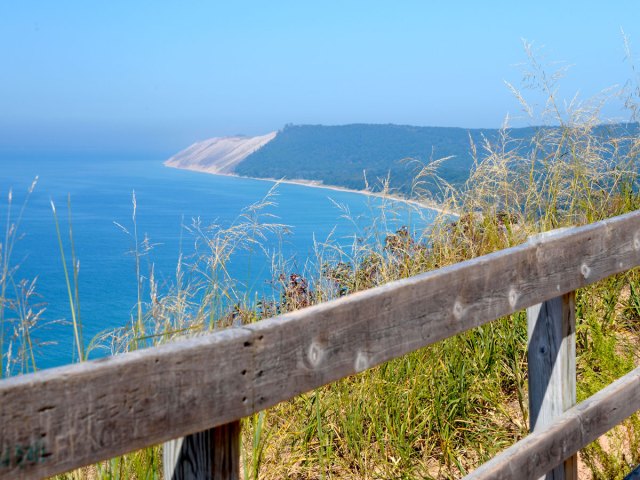 One of only three national lakeshores in the country, the 35 miles of Lake Michigan shoreline that make up the Sleeping Bear Dunes National Lakeshore were once relatively undiscovered. While the secret may be out — partly thanks to a 2011 Good Morning America contest that deemed it the "most beautiful place in America" — the park is no less stunning than before, filled with pristine beaches fringed by dense forests, a lighthouse-dotted shoreline, and giant sweeping sand dunes.
The park, established in 1970, gets its name from a particular sand dune that once resembled a sleeping bear and is a sacred landmark for the Anishinaabe peoples. Climbing the dunes, biking and driving the scenic trails, and tubing or kayaking on Lake Michigan are all popular activities for the 1.5 million annual visitors to the national lakeshore.
Buffalo National River – Arkansas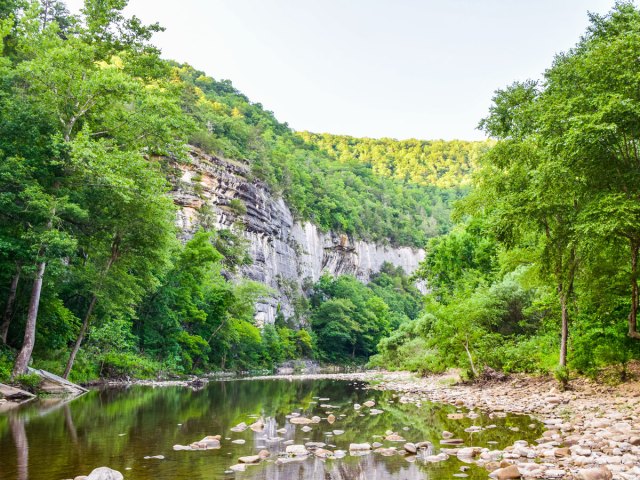 Cutting through the wild and rugged Ozark Mountains, which cover nearly 50,000 square miles of northern Arkansas and southern Missouri, Buffalo National River was established in 1972 as the country's first official national river. One of the last remaining undammed rivers in the U.S., the Buffalo National River flows for 135 miles through untouched wilderness that is home to a wide variety of wildlife — including 55 species of mammals, 250 species of birds, and 59 species of fish. The national river offers canoers and kayakers an epic waterscape of churning rapids and calm pools. Hiking is also a big draw, as are the many camping sites found along the river's banks.
Chesapeake & Ohio Canal National Historical Park – Maryland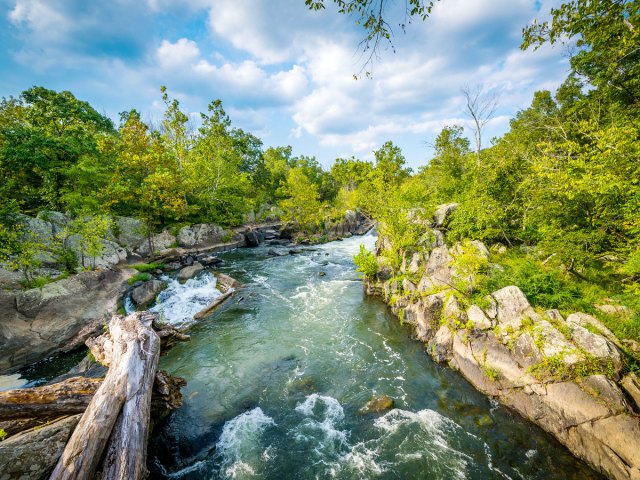 The 185-mile Chesapeake & Ohio Canal once served as an important route for transporting coal, lumber, and agricultural products from western Maryland to Washington, D.C., as well as an essential means of transportation for the communities along the Potomac River. Today, remnants of the canal's significance can still be seen in over 1,000 preserved structures such as lockhouses and aqueducts. A cruise down the meandering waterway is a wonderful way to not only admire the natural scenery of the Potomac River Valley but also delve into the transportation history of the region. Established in 1971, the C&O Canal today is the most visited national historical park in the country, attracting over 4 million visitors annually.
San Antonio Missions National Historical Park – Texas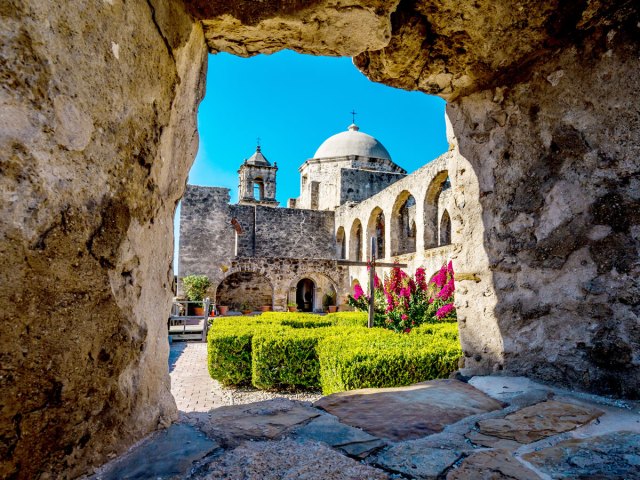 History buffs can brush up on early U.S. colonial history at the only UNESCO World Heritage Site in Texas. Although it was more recently inscribed on the UNESCO list in 2015, San Antonio Missions National Historical Park was established in 1983 to preserve four of the original frontier missions built by Spanish settlers in the 17th, 18th, and 19th centuries along the San Antonio River. Here, you can learn about the colonial history of South Texas and how the Indigenous population was Christianized by the settlers. The remains of Missions San José, San Juan, Espada, and Concepción are located within a few miles of one another, and renting a bicycle is a great way to hop from site to site and explore the ruins.
Gulf Islands National Seashore – Mississippi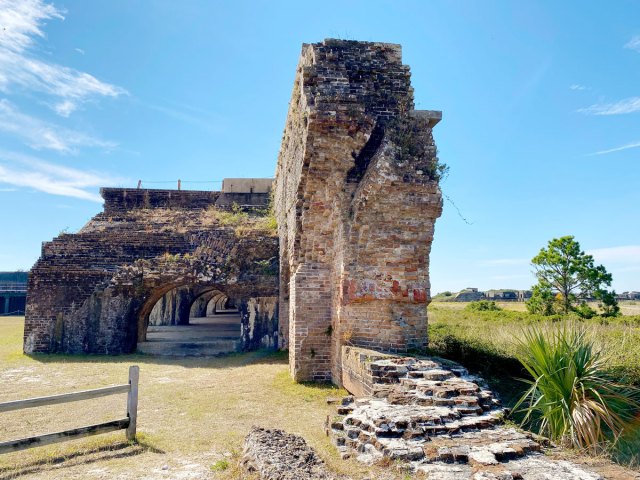 Located in the Gulf of Mexico off southern Mississippi and eastern Florida, the Gulf Islands National Seashore comprises a group of seven barrier islands that offer an abundance of natural resources and several sites of historical significance. It is not only the largest national seashore in the National Park System but also the eighth-most visited national park site in the country, attracting 5.7 million visitors in 2022.
Accessible only by boat, the park offers visitors the chance to walk along windswept white-sand beaches, explore nature trails, spot an array of flora and fauna, and see 19th-century fortifications and historic lighthouses. As you might expect, water activities are plentiful, with opportunities to enjoy the warm turquoise waters via scuba diving, snorkeling, swimming, and fishing.
Klamath Wild and Scenic River – Oregon and California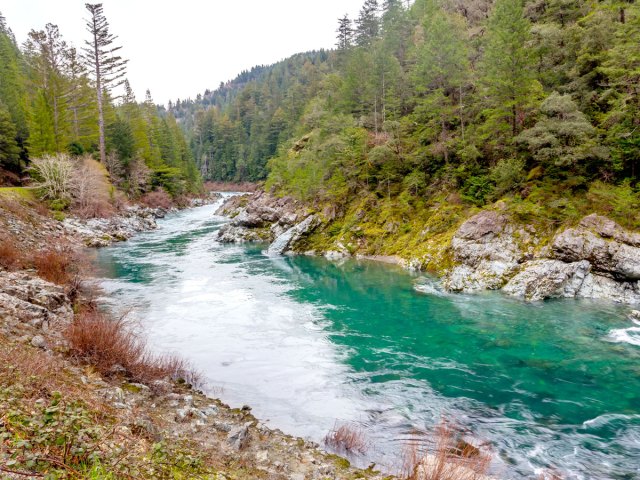 Part of the National Wild and Scenic River Program since 1981, the Klamath River flows for 257 miles through Oregon and Northern California. The river is known primarily for its population of salmon, which have long sustained the Indigenous communities who live along the river. The Klamath is home to several important fish species, including chinook salmon, coho salmon, steelhead trout, coastal cutthroat trout, green and white sturgeon, and Pacific lamprey.
Open year-round for recreational use, the national park site attracts visitors with a myriad of recreational opportunities, from camping to fishing, non-motorized boating, white-water rafting on Class II to Class V rapids, swimming, and floating. Hundreds of miles of hiking trails cross the rugged region and offer access to lakes, surrounding peaks, and the famous Pacific Crest Trail.
Alcatraz Island – California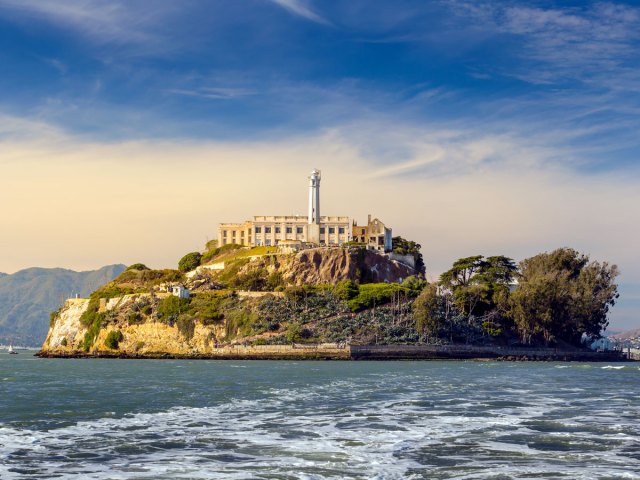 Alcatraz Island has sparked public interest for decades, thanks in part to Hollywood movies — such as The Rock, Murder in the First, and Escape From Alcatraz — that tell captivating tales of convicted felons and daring escapes from this infamous former maximum security prison. But the history of Alcatraz runs much deeper.
When Spanish explorer Juan Manuel de Ayala sailed into San Francisco Bay in 1775, the 22-acre rocky isle, located 1.5 miles off the coast, was a prosperous pelican habitat. The island took its name from the Spanish word alcatraces, which meant pelican or strange bird. It later became the site of California's first lighthouse in 1854. A military base was erected in 1859 which later served as a residence for military offenders. After defending California from Confederate forces during the Civil War, the island served as a federal prison from 1934 to 1963. In 1973, the island was officially opened for tourism, and today over 1.5 million people visit annually.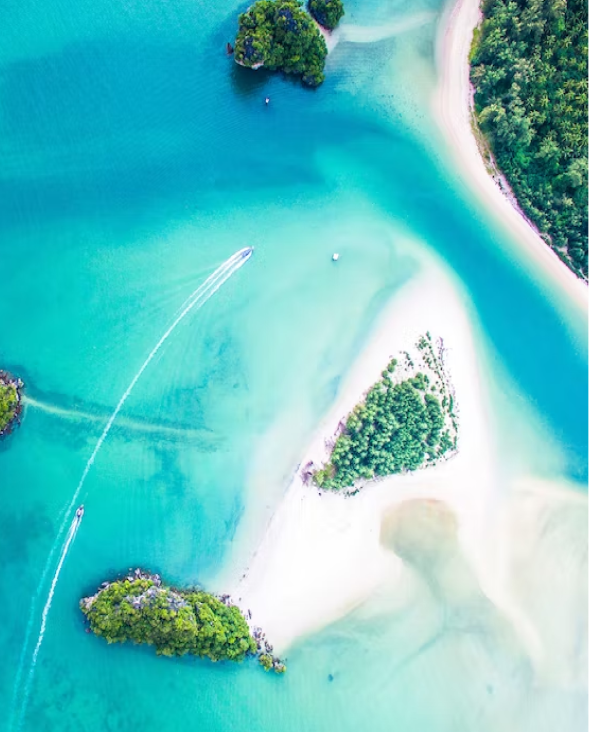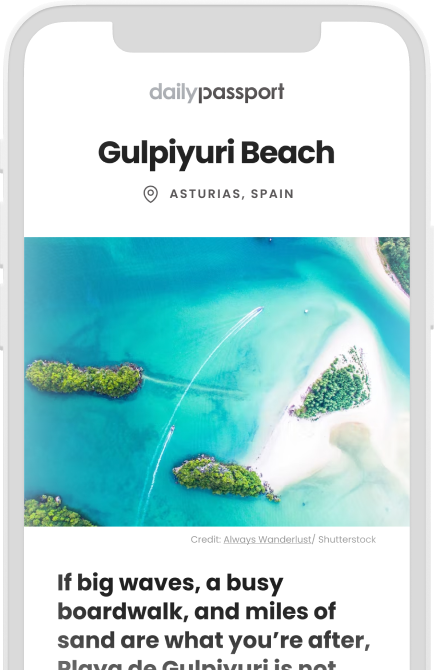 The world is waiting.
Daily Passport is your ticket to the four corners of the earth. Start exploring today.
Please enter valid email.
By subscribing you are agreeing to our Privacy Policy and Terms of Use.