National parks protect and preserve unique and invaluable natural environments across the globe, from glaciers and mountains to desert valleys and marine areas. They also often offer up-close encounters with wildlife and glimpses into the lives of ancestral groups. Today, there are thousands of national parks spread across hundreds of countries. These are nine of the biggest national parks on the planet.
9. Vatnajökull National Park – Iceland (4,633 Square Miles)
One of three UNESCO World Heritage Sites in Iceland, Vatnajökull National Park is an unforgettable meeting point of fire and ice. It's where glaciers and volcanoes stand side-by-side and help shape a landscape that ranges from black sands and birch forests to geothermal springs, glacial rivers, and thundering waterfalls.
The park itself occupies 13% of Iceland's total area and shelters one of the world's largest glaciers, Vatnajökull. Other notable features are the horseshoe-shaped Ásbyrgi Canyon and the deafeningly powerful Dettifoss Waterfall. Biking and hiking are popular ways to explore the landscape, including a multi-day alpine hiking route between the wilderness areas of Snæfell and Lónsöræfi.
8. Death Valley National Park – California (5,270 Square Miles)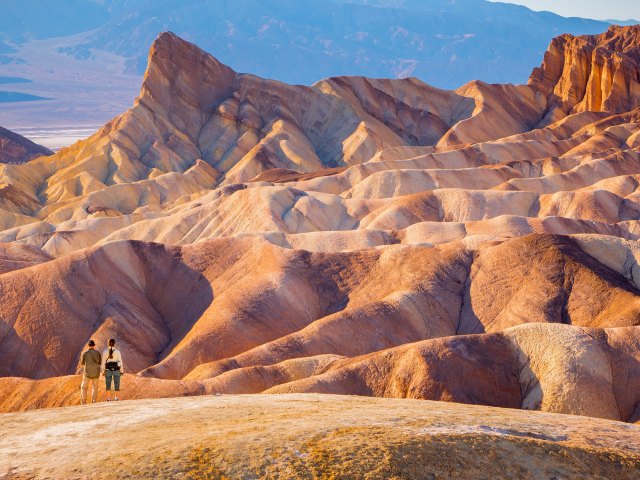 The site of the world's hottest recorded air temperature, Death Valley National Park is located in California's Mojave Desert between the Amargosa and Panamint mountain ranges. This often unforgiving desert region is marked by extremes — from North America's lowest point at Badwater Basin to, yes, even sometimes snow-capped mountains, large wildflower meadows, and oases home to tiny fish species.
In spite of the name and its triple-digit summertime temperatures, the park is a surprisingly welcoming place for visitors. Easy hikes — best explored in the cooler winter months — pass by spectacular sights like Badwater Salt Flat and Mesquite Flat Sand Dunes. Golfers can even play 18 holes within the solitude of the park at the one-of-a-kind Furnace Creek Golf Course.
7. Kruger National Park – South Africa (7,523 Square Miles)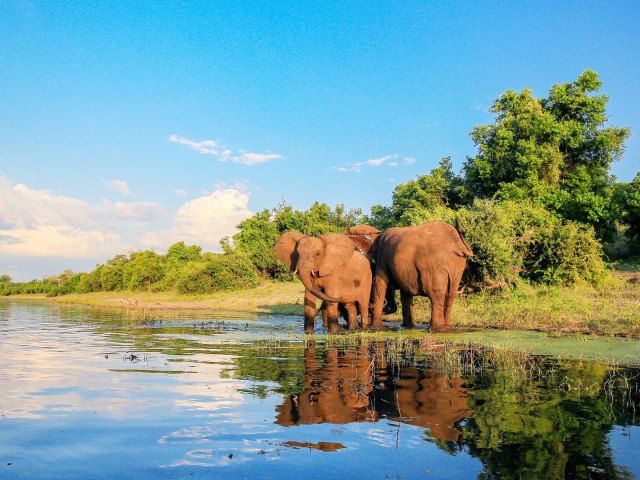 Few places on Earth are as revered for spotting majestic wildlife as Kruger National Park. Hundreds of thousands of visitors arrive here annually on self-drive and guided Jeep safaris to search for Africa's iconic "Big Five": lions, leopards, rhinos, elephants, and buffalo.
In addition to the wildlife, Kruger National Park is home to dozens of archaeological sites such as Masorini and Thulamela. They act as reminders of humankind's interaction with nature over thousands of years and how people have helped in the creation and conservation of the park. Intimate interactions with the park's free-roaming animal residents await at waterholes and along rustic backpacking and wilderness trails.
6. Denali National Park and Preserve – Alaska (9,492 Square Miles)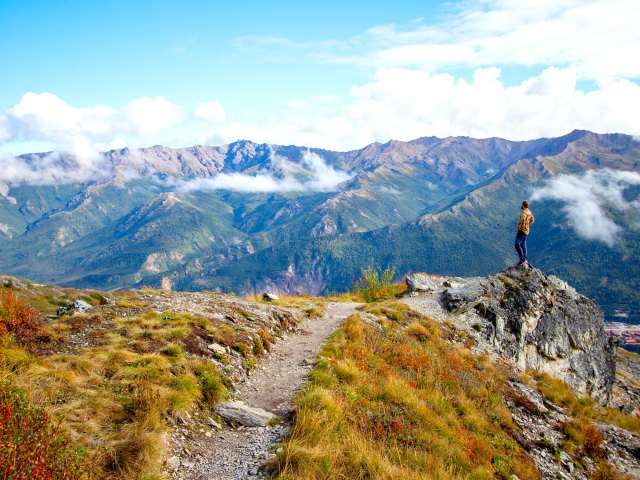 The colossal 20,310-foot Mount Denali, North America's highest peak, dominates the landscape of Denali National Park and Preserve. Glaciers, rivers, boreal forests, and alpine tundra also shape this dramatic landscape. It all creates a natural habitat for Denali's own "big five," which include caribou, Dall sheep, grizzly bears, moose, and wolves. Hiking, biking, dog-sledding, flightseeing, and snowmobiling are popular activities within the park, while a stop at the Denali Visitor Center offers an educational insight into the history and culture of the region.
5. Gates of the Arctic National Park and Preserve – Alaska (13,238 Square Miles)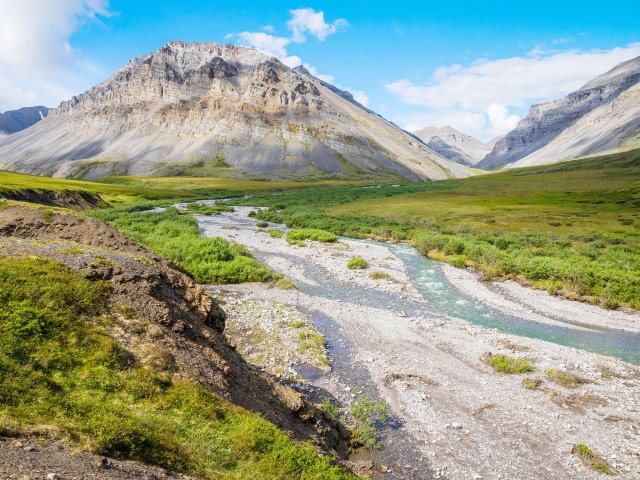 With no roads and no trails, northern Alaska's Gates of the Arctic National Park and Preserve is the true definition of an untouched wilderness. Here, rugged mountains — from the dramatic granite spires of the Arrigetch Peaks to the massive Brooks Range — tower above an expansive tundra and meandering rivers.
Despite the lack of infrastructure, this is a dreamlike destination for solitude seekers and backcountry explorers. With challenges like boggy terrain and tussocks, accomplished hikers often consider six miles as a reasonable daily target. Along the way are numerous chances to take in magnificent vistas and spot caribou, lynx, muskox, and other wildlife.
4. Wood Buffalo National Park – Canada (17,300 Square Miles)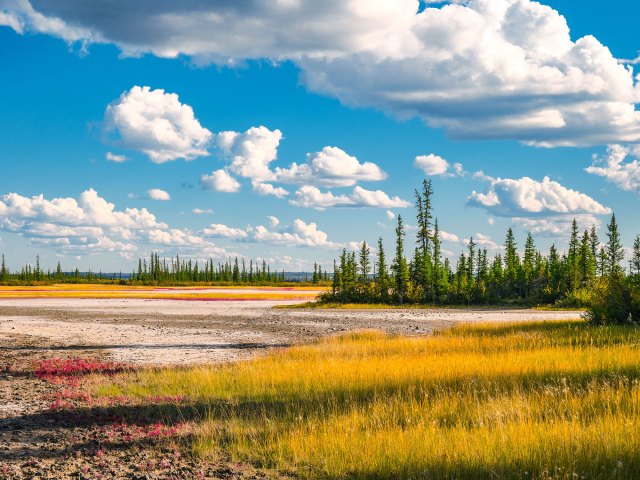 Wood Buffalo National Park, Canada's largest national park, straddles the border of the province of Alberta and the Northern Territories. Consisting of boreal forests, plains, and wetlands, the park is home to the world's biggest free-roaming herd of wood bison and an important colony of whooping cranes. Indigenous groups, including the Cree, Dene and Métis peoples, have inhabited the region for over 8,000 years.
Recreational opportunities within the park include day hikes to the ethereal landscapes around Grosbeak Lake and summertime watersports at Pine Lake. The park is also the world's largest International Dark Sky Preserve, and a great vantage point for experiencing the northern lights.
3. Namib Naukluft National Park – Namibia (19,216 Square Miles)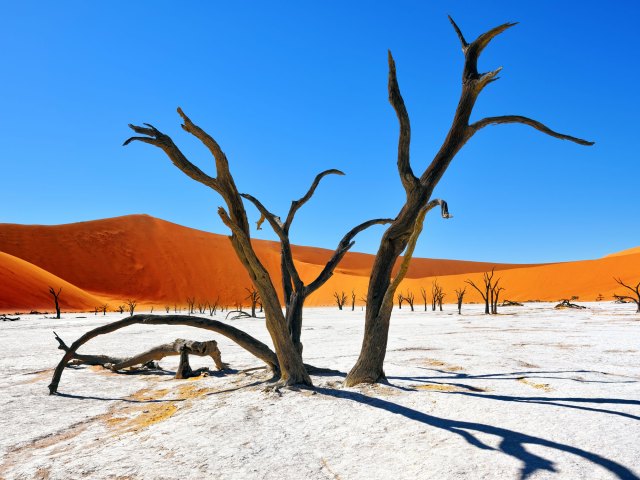 Distinguished by a collection of towering sand dunes that appear as giant red mountains, Namib Naukluft National Park occupies a significant portion of the Namib Desert, a coastal desert in Southern Africa considered the oldest desert on the planet. The most famous and tallest of the dunes is Sossusvlei, which rises over 1,000 feet and can be climbed on foot.
Another popular area to visit is Deadvlei, where ancient pitch-black camel thorn trees sprout from a bleached white clay pan. Oryx, springboks, wolves, and almost 350 bird species thrive in this arid region. Those who visit typically do so on four-wheel-drive and overland safari tours.
2. Wrangell-St Elias National Park and Preserve – Alaska (20,625 Square Miles)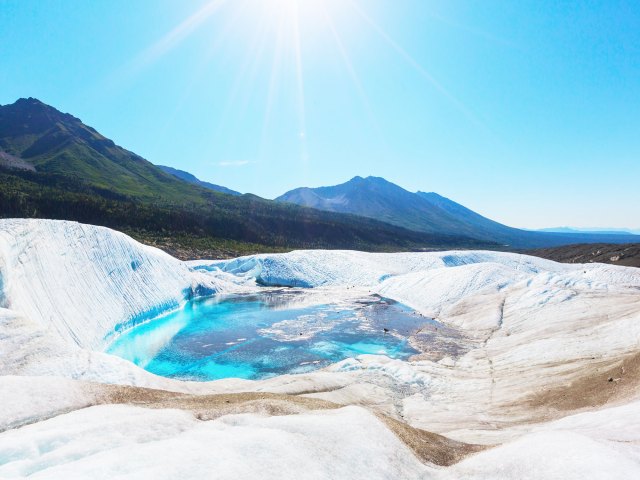 The third Alaskan park on the list, Wrangell-St. Elias National Park and Preserve also has the honor of being the largest national park in the U.S. It stretches from the shores of the Gulf of Alaska to the 18,008-foot summit of Mount St. Elias — one of seven of North America's 20 tallest peaks located inside the park.
While almost a third of the park is glaciers, it's still rich in wildlife, namely bald eagles, brown bears, and caribou. Opportunities for adventure range from boating on backcountry rivers to day hiking, mountaineering, and winter sports such as snowshoeing.
1. Northeast Greenland National Park – Greenland (375,000 Square Miles)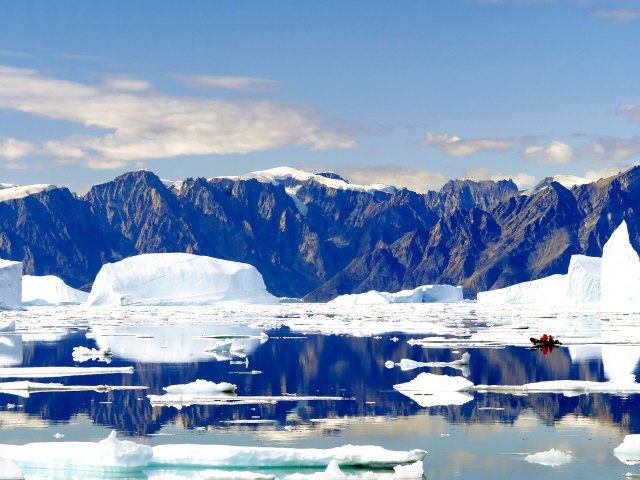 Taking top spot on the list of the world's largest national parks is the impossibly vast Northeast Greenland National Park. It occupies an area that's almost as big as France and Spain combined. It's also the only national park in Greenland and the northernmost national park in the world.
Visitors can discover a diverse and awe-inspiring landscape made up of fjords, glaciers, ice fields, mountains, and tundra. Within this rugged park reside varied wildlife species, including the arctic fox, musk oxen, and polar bear. Despite an often inhospitable climate, the park has around 40 permanent residents, plus their faithful sled dog companions.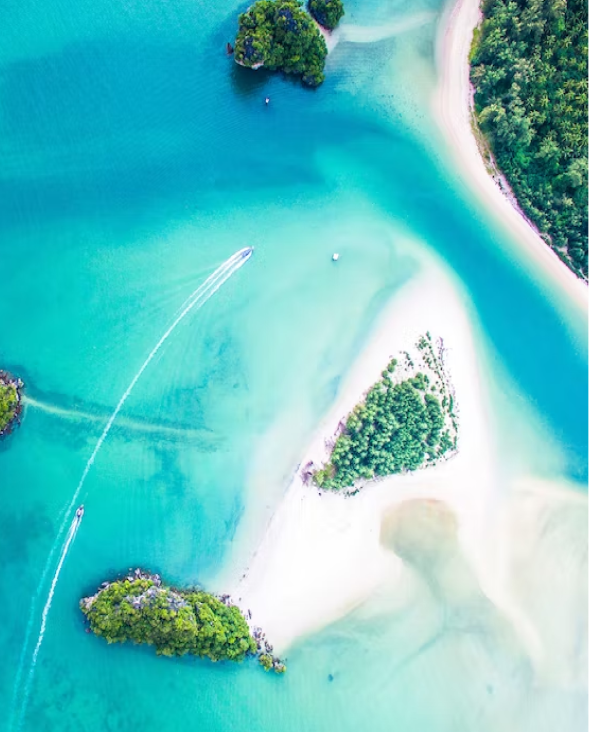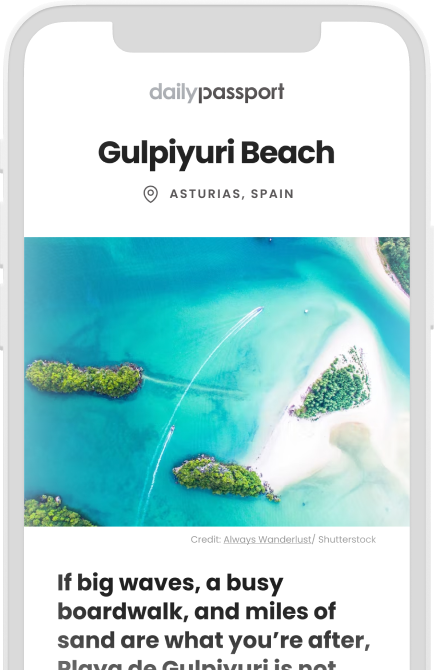 The world is waiting.
Daily Passport is your ticket to the four corners of the earth. Start exploring today.
Please enter valid email.
By subscribing you are agreeing to our Privacy Policy and Terms of Use.