In 2007, more than 100 million votes were cast in a poll to decide the New 7 Wonders of the World. From a selection of more than 200 iconic sites — such as the Pyramids of Giza, the Statue of Liberty, and the Eiffel Tower — voters settled on seven places of outstanding cultural and historic significance. While you're probably already familiar with the New 7 Wonders of the World, here are seven fascinating facts you might not know.
The Tiles That Clad Christ the Redeemer Bear Concealed Messages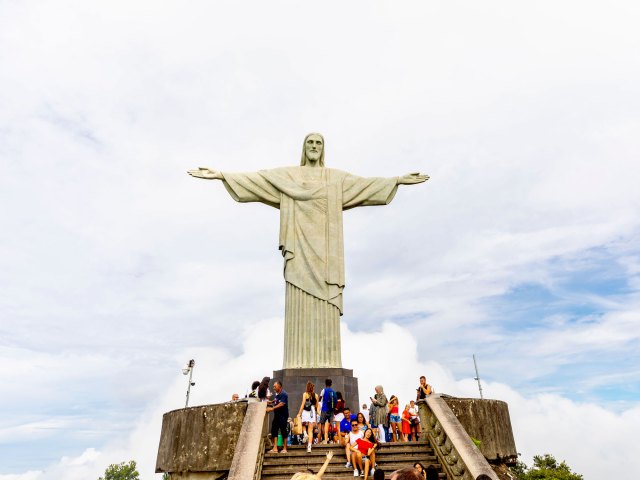 The world's largest Art Deco monument, Cristo Redentor (Christ the Redeemer) looks over Rio de Janeiro from the top of Corcovado Mountain in Brazil's Parque Nacional da Tijuca. A mosaic of soapstone tiles covers the 125-foot-tall concrete structure, which depicts Jesus with his arms outstretched, reaching a wingspan of 92 feet. But many visitors don't realize that the workers who prepared and installed the soapstone tiles in 1922 wrote wishes on the back, which are now hidden from sight. And that's not the only secret on the inside: The statue also contains a four-foot-wide heart.
From time to time, the statue is even damaged by lightning strikes. Checks on the statue's structural integrity are carried out from inside, via stairwells and access tunnels. The maintenance team enters through a door roughly aligned with Christ's right ankle, but there's also a trapdoor in his right shoulder.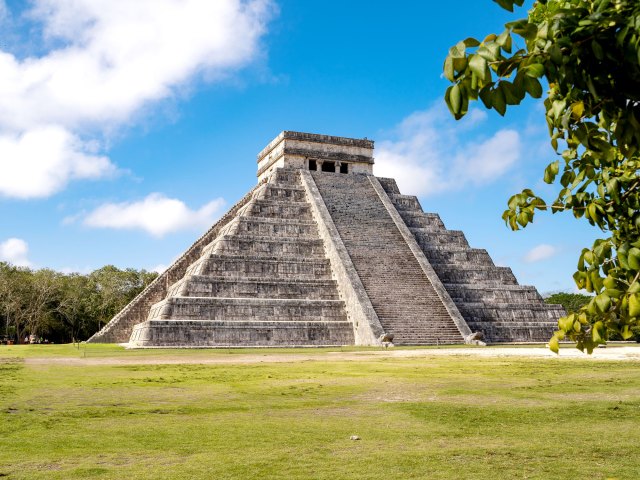 Mexico's Yucatán Peninsula is famous for both its Mayan ruins and abundance of cenotes, the sinkhole lakes that form when the permeable limestone above them collapses. Archaeologists continue to explore the area, and in 2015, they found evidence which points to there being water directly underneath Kukulcán, Chichén Itza's temple pyramid.
Archaeologists and geophysical researchers from the University of Mexico carried out an electrical resistance survey, which indicated that there was a water-filled cavity under the layer of rock which supported the pyramid. At its widest point, this cenote measures about 114 feet in diameter. You don't have to walk very far to get a sense of what it might look like: Cenote Xtoloc, open to the elements, is situated between Kukulcán and El Caracol observatory.
A Door at Machu Picchu Might Lead to a Secret Chamber Filled With Gold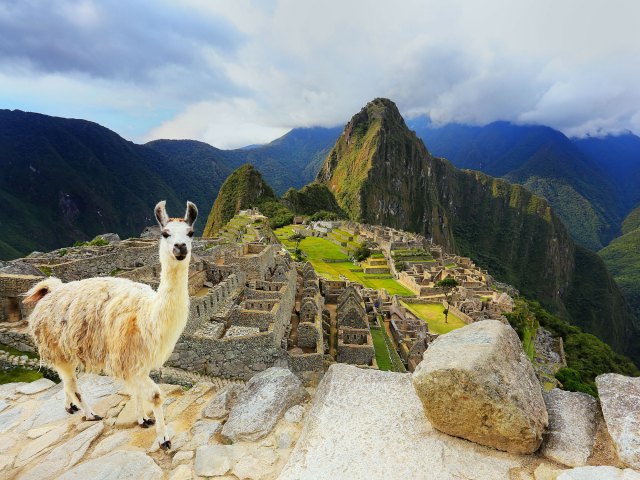 More than a million people visit Machu Picchu in Peru every year, but few visit a cave on the far side of Huayna Picchu, the peak which rises above the former Inca citadel. The Temple of the Moon is a ceremonial shrine with niches cut into the cave walls. As with the purpose of Machu Picchu in general, there's plenty of speculation about what they were used for, though a popular theory suggests they might have held mummies.
It's possible there are more secrets yet to be unlocked. In 2011, French explorer Thierry Jamin came to Machu Picchu to investigate what appeared to be a sealed door. With permission from Peru's Ministry of Culture, he used ground-penetrating radar technology to try to determine whether there was anything behind it. He believes he may have found an Inca funerary chamber filled with gold, but Jamin has yet to convince the authorities to give him permission to excavate.
There's a Basement at the Taj Mahal, But It's Off-Limits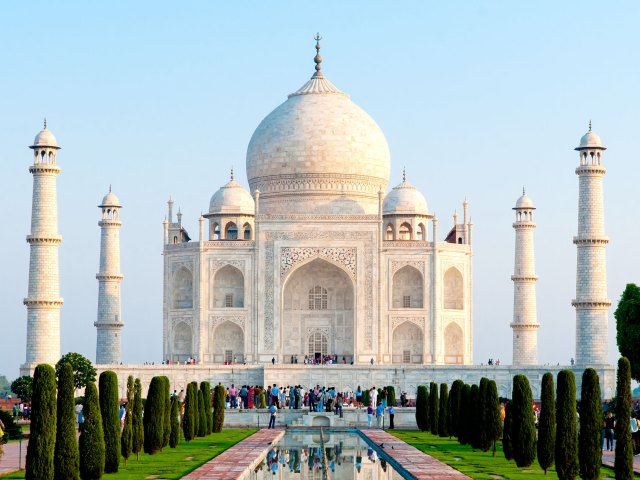 Eagle-eyed travelers visiting the Taj Mahal in Agra will spot sealed-up passages leading below ground. Built by Shah Jahan to honor his late wife Mumtaz Mahal, this lavish 17th-century mausoleum is enveloped in white marble, which features intricate carving and inlay work studded with precious and semi-precious gems. But what lies beneath?
Some locals may remember the rooms being accessible until the late 1970s, but since then, flooding from the adjacent Yamuna River and the need for restoration has kept them closed. In 2022, India's High Court rejected a request to have them opened up. Rumors abound as to what might be behind closed doors, but photos that have emerged suggest that there'd be little to see, and certainly nothing as striking as what's above ground.
The Sewers at the Colosseum Reveal Roman Habits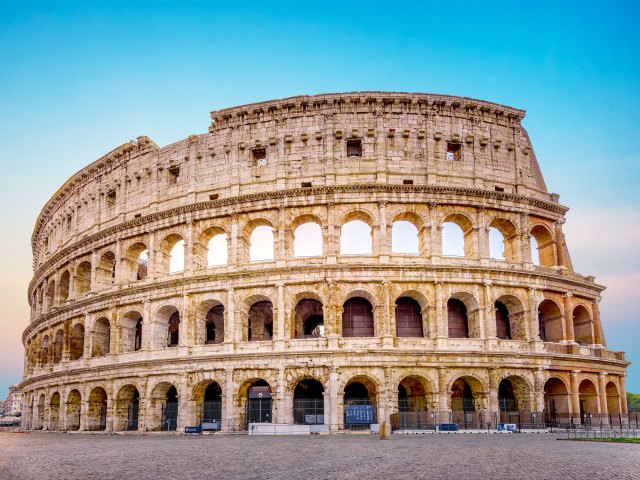 At its peak, Rome's Colosseum had a capacity of 50,000 people, making it the largest structure of its kind anywhere in the Roman Empire. These spectators would pour in through 80 entrances to watch gladiator fights and other shows; the amphitheater was designed so that they could take their seats quickly.
However, arguably the most interesting part of the structure is that which sits beneath the level of the arena, with its dense network of rooms and passageways. Archaeologists excavated the sewers beneath the Colosseum in 2022 hoping to find out more about how the arena was flooded for water-based spectacles such as mock sea battles. Instead, they learned about the people who watched, uncovering discarded fruit seeds and pips, dropped coins, and even the bones of small dogs.
Here's a conundrum: What would be the point in going to all the trouble of building a massive defensive wall yet putting doors in it? A 2020 National Geographic documentary about the Great Wall of China highlighted this curious architectural detail. In the documentary, archaeologist and presenter Allan Maca explained that the doorways would be large enough to allow a person through. A few are even large enough to accommodate a person on horseback.
The findings stem from the work of Professor Li Zhe of Tianjin University and his team, who used drones to map around 220 of the wall's hidden doorways. These heavily camouflaged doorways would have likely been used by the military when they needed to dispatch scouts, to launch surprise attacks, or to receive supplies.
There's a Smaller Version of Petra Just Up the Road
Three miles from the UNESCO World Heritage Site of Petra, Jordan, visitors will find a remarkably similar, though smaller, ancient settlement. It's called Siq al-Barid (the Cold Siq), but it's known to foreign tourists as Little Petra, and it was probably a suburb of Petra during Nabatean times.
Like its larger counterpart, it's squeezed into a narrow sandstone gorge and boasts carved façades, tombs, irrigation channels, and rock cisterns. Steps cut out of the rock lead to the upper stories of temples and rock-hewn spaces once used as dining rooms. There are also a number of interesting frescoes at the Painted Biclinium (Painted House). One features a picture of a winged Eros with a bow and arrow and Pan playing a flute. Another depicts grapevines, which confirms that this was a wine producing area during the Nabataean Empire, which reached its heydey in the first century CE.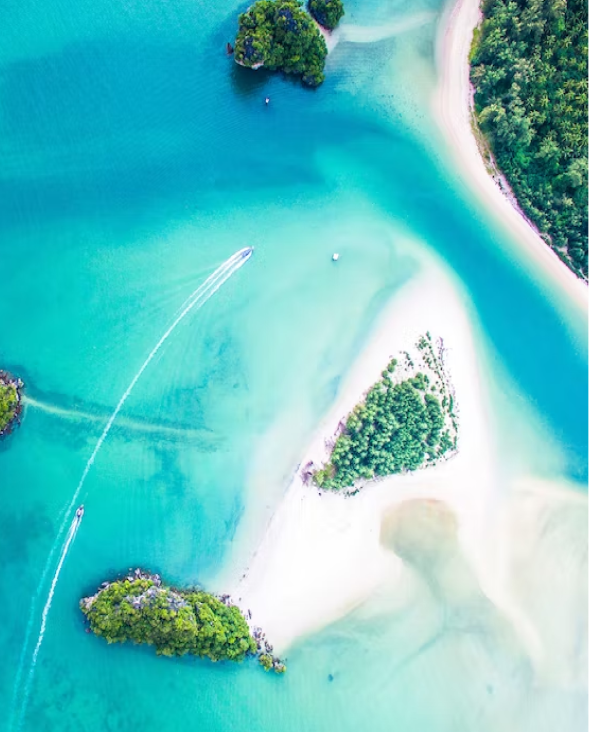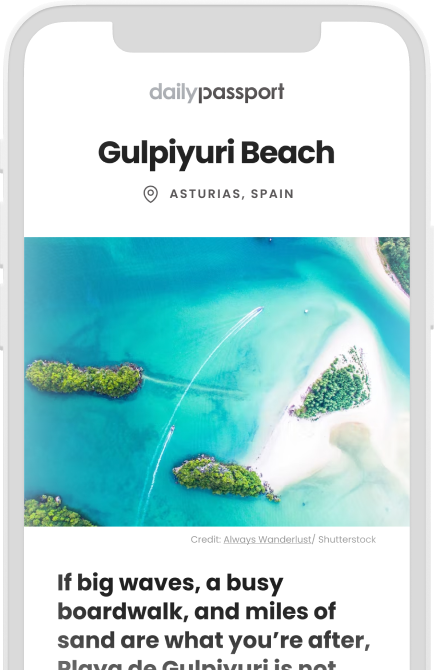 The world is waiting.
Daily Passport is your ticket to the four corners of the earth. Start exploring today.
Please enter valid email.
By subscribing you are agreeing to our Privacy Policy and Terms of Use.