Across the world, historic buildings of all kinds conceal hidden corridors leading to separate annexes, wings, and even different properties altogether. The reasons these secret passageways were first installed are equally as interesting as the corridors themselves. Some were nothing more than the follies and quirks of wealthy property owners, while others were necessary to maintain the safety of those who lived or worked there. Take a look at the stories behind six fascinating secret passageways that exist around the world, from the Vatican to the pyramids of Egypt.
Passetto di Borgo – Vatican City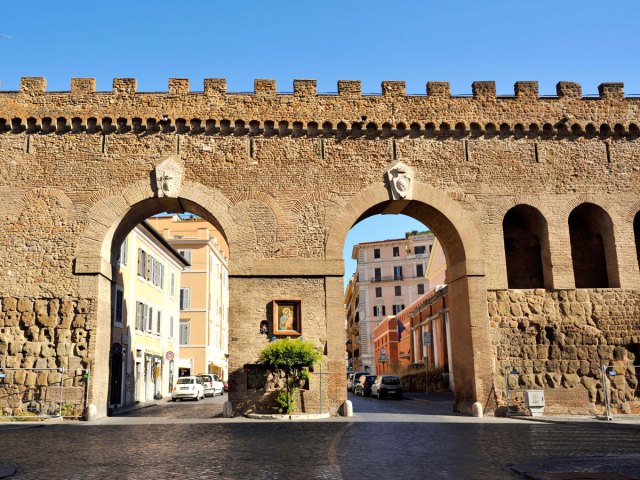 To casual observers, the Passetto di Borgo may look like a fortification, but this particular crenulated wall hides something far more unusual. Inside, lies a hidden passageway which links the Vatican with Castel Sant'Angelo in Rome, the building commissioned by Roman Emperor Hadrian as his mausoleum in the first century CE.
In the 13th century, Pope Nicholas III oversaw the passageway's construction, building on the site of an earlier wall. Pope Alexander VI, who completed the structure more than two centuries later, was most likely the first to take advantage of a hidden passageway that had been concealed within the wall. He used it to escape the troops of Charles VIII of France when they invaded in 1494. Later, Pope Clement VII Medici fled to Castel Sant'Angelo via the same route during the Sack of Rome by Charles VIII. If you want to follow in their footsteps, the Passetto di Borgo opens to a limited number of visitors every summer.
Great Pyramid of Giza – Egypt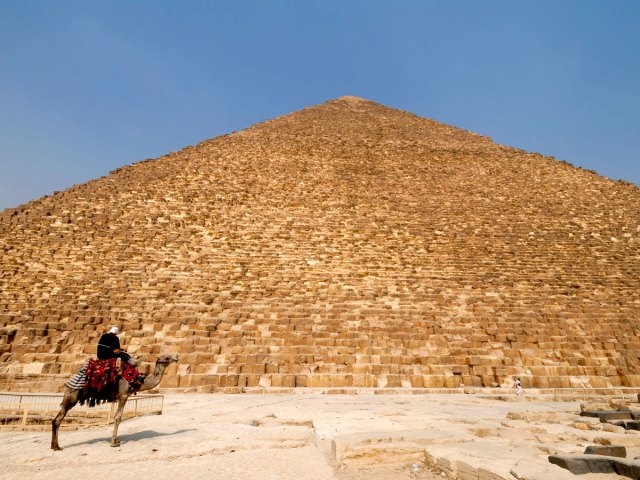 News broke in March 2023 of a secret corridor in the Great Pyramid of Giza, the oldest and largest of Giza's pyramids. Archaeologists working on the ScanPyramids project unveiled their find, which measured 30 feet long and six feet wide, after making the discovery using state of the art, non-invasive imaging technology.
The pyramid was built by Khufu (also known as Cheops), the second king of Egypt's fourth dynasty, and was finished around 2560 BCE. Outer layers of limestone cover granite burial chambers that are linked by internal passageways. A carefully managed number of ticket holders have long been permitted to venture inside the pyramid, and all of them would have been just feet away from this incomplete passageway, whose purpose is still something of a mystery. Investigations continue, so perhaps one day archaeologists will have a fuller understanding of this enigmatic corridor.
Singer Castle – Dark Island, New York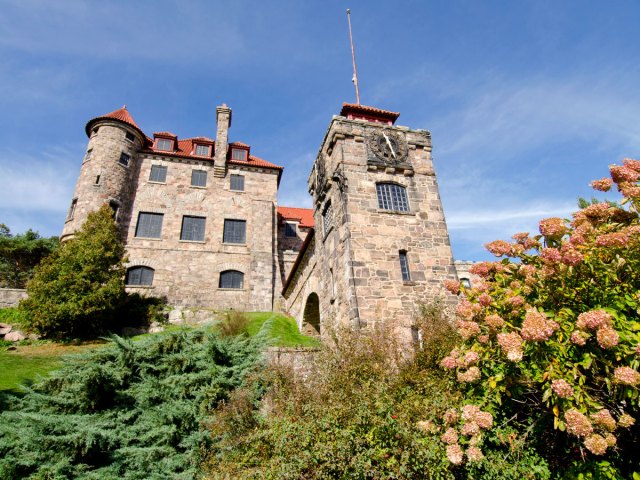 Singer Castle was the island retreat home of Frederick Bourne, the former president of the Singer Sewing Machine Company. He chose to build it on Dark Island, part of the Thousand Islands archipelago scattered in the St. Lawrence River along the U.S.-Canada border. Bourne commissioned American architect Ernest Flagg to build him an eccentric Gothic Revival-style castle.
The end result contains several secret passageways, such as a corridor to the wine cellar accessed from a hidden door in the library. Another leads off from a concealed doorway beside a fireplace. One possible explanation for these corridors was that the family's servants could use them to discreetly keep an eye on the needs of their guests, but some claim it was so the hosts could spy on the guests.
Palace of Westminster – London, England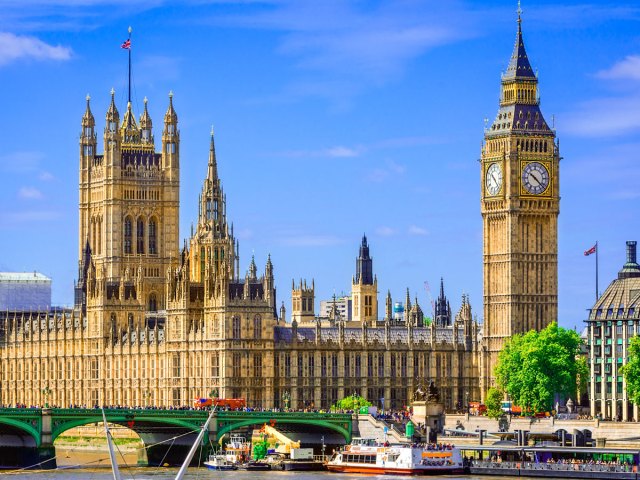 The Palace of Westminster, situated on the north bank of the River Thames in London, is home to the House of Commons and the House of Lords. One might assume that a nation's policymakers would have extensive knowledge of just about everything inside, so it was perhaps somewhat surprising to find out that Britain's MPs didn't even know about a secret passageway right under their noses.
Though a plaque marks the doorway, it was believed that the passage itself had been filled in during repairs necessitated by World War II bomb damage. It had originally been built for the coronation of Charles II in 1661 to enable guests to proceed to a banqueting hall. The intact passageway was rediscovered by historians during restoration work in 2020, though it's not open to the public.
Traboules of Lyon – France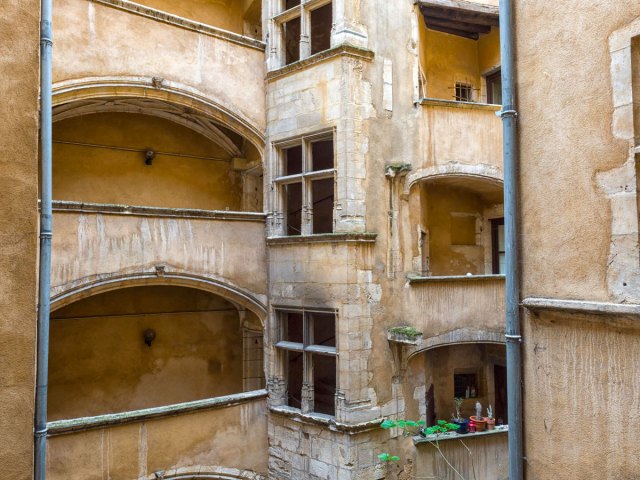 Sometimes, secret passageways can be hidden in plain sight, and that's certainly the case with the Traboules of Lyon. More than 400 corridors, staircases, and courtyards are tucked away in the center of this charming yet underrated French city, with around 40 of them accessible to the public.
It's well worth seeking out these passageways for their unique architecture — some boast vaulted ceilings, while others feature Renaissance arches. They were originally used by silk workers, who needed to transport cloth across Vieux Lyon (Old Lyon) without the risk of it getting wet or dirty in the process. Many years later, the Resistance took advantage of their shadowy nooks and corners as they carried out covert operations in occupied France during World War II. Today, they make a handy (and photogenic) shortcut as locals and tourists move about Lyon's city center.
Biltmore Estate – Asheville, North Carolina
This lavish Gilded Age mansion built in 1895 belonged to business tycoon George Washington Vanderbilt II. The design of the Biltmore Estate was a reflection of the châteaux and stately homes he had admired during his travels through France and England, including Chambord and Chenonceau, Hatfield House, and Haddon Hall.
Vanderbilt instructed his architect to incorporate secret passageways and hidden rooms, camouflaging doorways to match the surrounding décor so that they wouldn't immediately be obvious. However, observant visitors will spot them. For instance, in the breakfast room, a doorknob and door frame can be seen beneath the Renoir painting that hangs on the wall. Behind it is a corridor leading to the butler's pantry, and another secret passageway leads from the library to the guest bedrooms.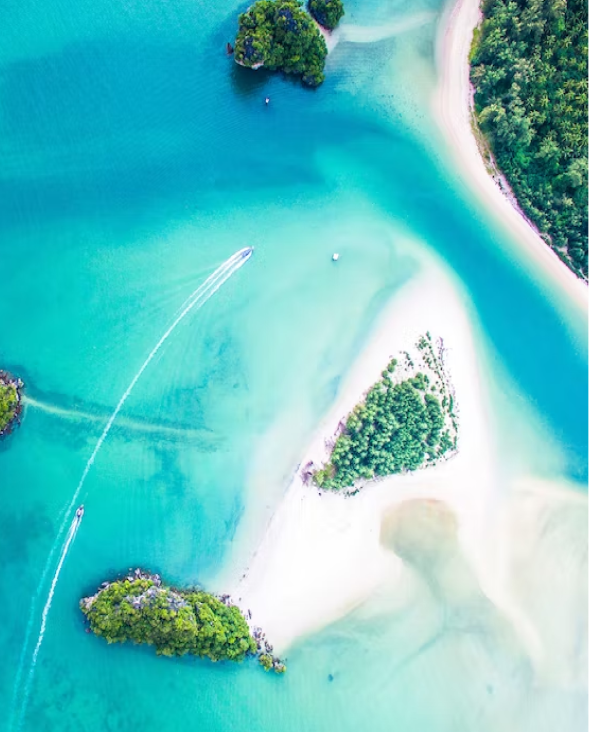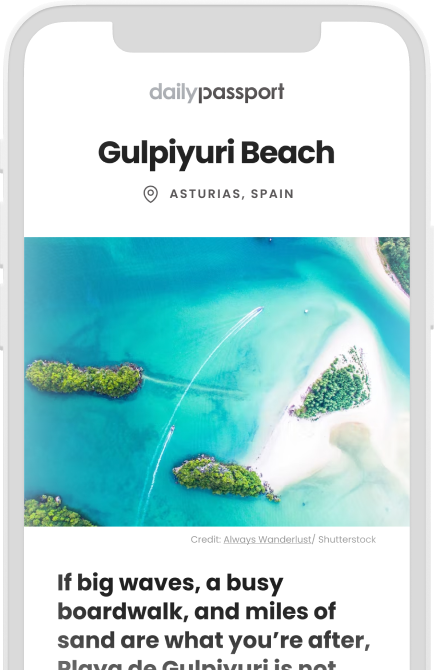 The world is waiting.
Daily Passport is your ticket to the four corners of the earth. Start exploring today.
Please enter valid email.
By subscribing you are agreeing to our Privacy Policy and Terms of Use.