Thousands of U.S. cities share their name with another municipality. Though there are many unique city names like Seattle and Albuquerque, there's a litany of far more common American city names — some of which are used to name over 30 distinct municipalities. Below, take a look at the 15 most common U.S. city names and the stories behind them.
15. Ashland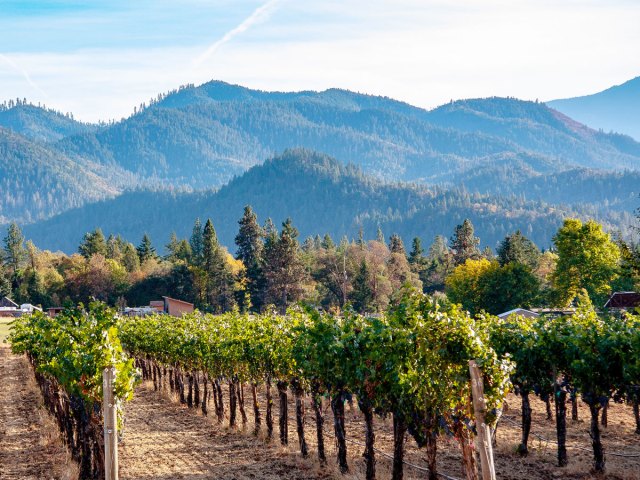 Total count: 22
Ashland is the 15th-most popular city name in the country — an honor it shares with cities named Burlington, Milton, and Oxford. Each name is shared amongst 22 unique U.S. cities. The country's most populous Ashland, home to around 23,000 residents, is in California's Bay Area. Another populous Ashland in southern Oregon was founded in 1852 and named after a local timber mill. Today, it is home to around 21,000 people and is famous for the annual Oregon Shakespeare Festival, which has taken place here since 1935 and draws nearly 400,000 visitors to the city each year. 
Meanwhile, North Carolina is home to the most populous Burlington (with over 60,000 residents), though Burlington, Vermont, is a more popular tourist destination — it's home to the first Ben & Jerry's ice cream shop. There are 40,000-plus residents of Milton, Georgia, making it the most populous Milton in the country, while Oxford, Mississippi, was named after England's Oxford University.
14. Monroe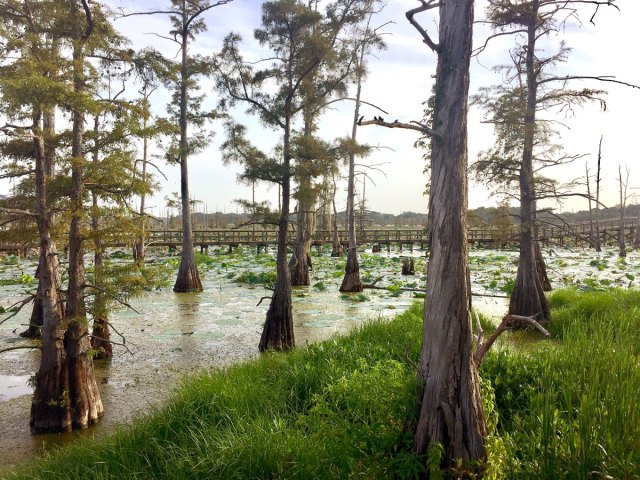 Total Count: 23
The U.S. is home to 23 cities named Monroe, the majority of which are named for America's fifth President, James Monroe. The list includes the town of Monroe, Louisiana, which was once a trading post known as Fort Miro. Its name was changed in 1819 in honor of a local steamboat, which itself was named after President Monroe. This city in Louisiana also happens to be the country's most heavily populated of all Monroes, with over 46,000 residents. There are 22 additional Monroes located from coast to coast, including one near San Francisco and one in Maine.
13. Springfield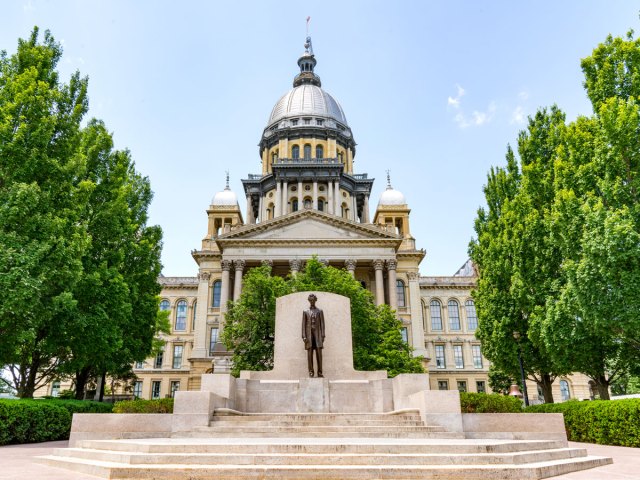 Total Count: 23
Springfield is such a common city name in America that it was used to convey a generic location in the long-running television show The Simpsons. The town in the show was later revealed to be based on Springfield, Oregon, home of creator Matt Groening. That's just one of 23 Springfields found across the U.S. — another notable Springfield is the capital of Illinois, where future President Abraham Lincoln lived from 1837 to 1861. America's most populous Springfield is located just one state away in Missouri, and it's home to around 170,000 Springfielders.
12. Milford
Total Count: 23
Settled way back in 1639, Milford, Connecticut, is perhaps the most famous of the 23 Milfords in the United States. Over time, oysters became deeply important to the city's local economy, and today the city proudly hosts an annual Oyster Festival. There's another notable Milford located a little further down the Eastern Seaboard. Established in 1787, Milford, Delaware, is home to an impressive array of historic architecture designed in the Victorian style.
11. Greenville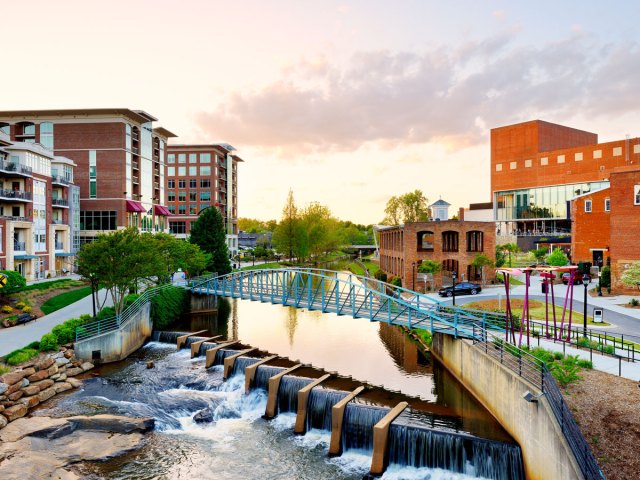 Total Count: 23
The Carolinas are home to two of America's 23 cities named Greenville. The city in North Carolina was founded in 1771, five years before the country declared independence. That Greenville is colloquially known as BMX Pro Town USA, as BMX bikers flock there each year to attend BMX Fest. Meanwhile, Greenville, South Carolina, is named after Revolutionary War hero Nathaniel Greene (though the city was formerly known as Pleasantburg until 1831). One of the latter city's most impressive sites is the 28-foot-tall Reedy River Falls.
10. Arlington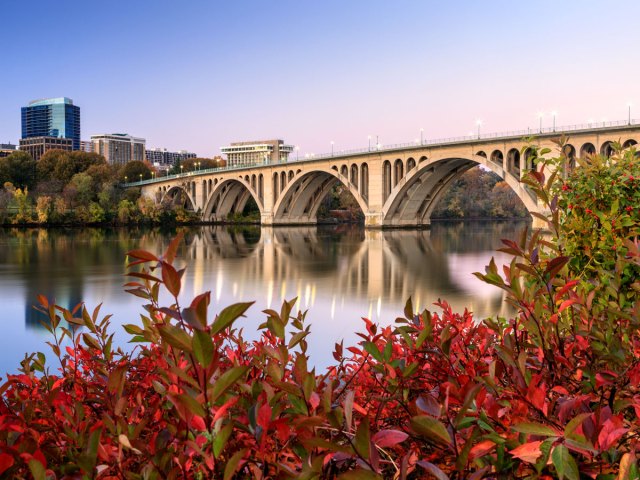 Total Count: 23
Arlington is a name shared by 23 U.S. cities, the largest of which is Arlington, Texas — home to major sporting franchises such as MLB's Texas Rangers and the NFL's Dallas Cowboys. With over 365,000 residents, Arlington, Texas, ranks among the 48 most populous cities in the country. Throughout the 1930s and 1940s, Arlington also served as a gambling mecca before Las Vegas became popular. Another well-known Arlington is located just outside Washington, D.C., in Virginia — it's home to Arlington National Cemetery, which contains the graves of American heroes such as John F. Kennedy and Thurgood Marshall.
9. Chester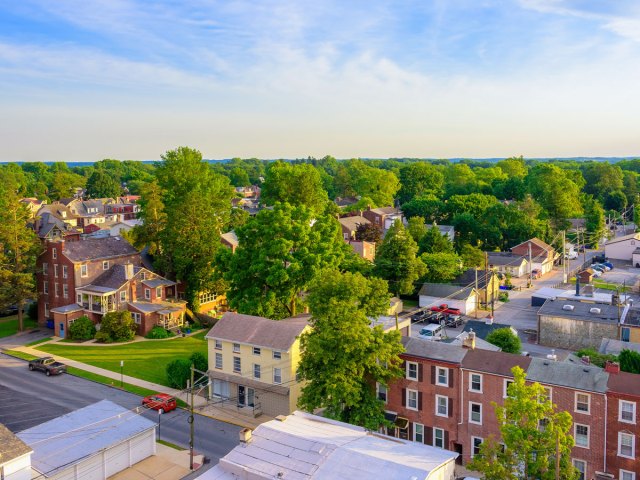 Total Count: 24
The etymology of the name Chester stems from an Old English word that referred to towns containing Roman military fortifications. While there are no Roman fortifications in the United States, the name was still adopted by 24 different cities after it was introduced by English settlers. In fact, William Penn — founder of the state of Pennsylvania — named Chester, Pennsylvania, in honor of those English settlements. That city remains the most populous Chester, and it is home to the stadium of Major League Soccer's Philadelphia Union.
8. Salem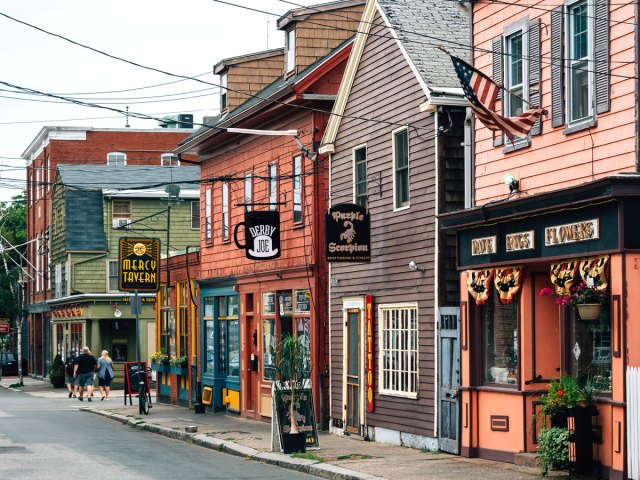 Total Count: 24
There are 24 cities named Salem throughout the U.S., though the two most famous ones are located on opposite coasts. In the west, Salem became the capital of the Oregon territory in 1851 and later the state capital in 1864. It's also the largest American city named Salem, with around 170,000 residents. In the east, Salem, Massachusetts, is most famous for being the site of the harrowing Salem Witch Trials in 1692.
7. Marion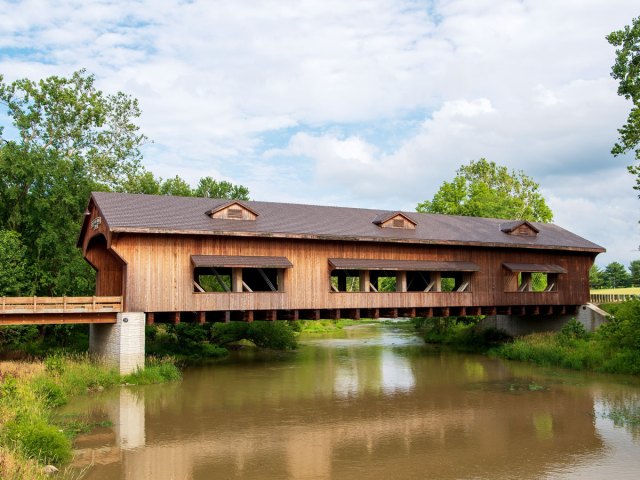 Total Count: 24
If you love popcorn, it's well worth visiting Marion, Ohio — the self-proclaimed World's Popcorn Capital and home to the annual Marion Popcorn Festival, which has been taking place since 1981. Many of the 24 U.S. cities called Marion are named for Francis Marion, a hero of the American Revolutionary War who inspired the 2000 Hollywood blockbuster The Patriot. The list includes cities like Marion, Indiana, and Marion, Alabama, both named to honor the South Carolina native.
6. Manchester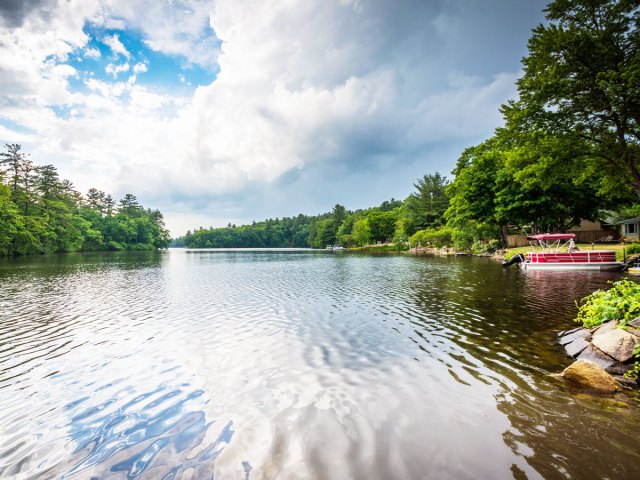 Total Count: 24
Also with 24 instances located across the country, Manchester is yet another popular American city name that pays homage to English towns of the same name. Perhaps the most famous Manchester is the one located in New Hampshire, which was settled in the 1720s to capitalize on the region's rich fishing opportunities. Today, Manchester is the largest city in New Hampshire and the largest of all Manchesters in the U.S., with over 112,000 residents.
5. Washington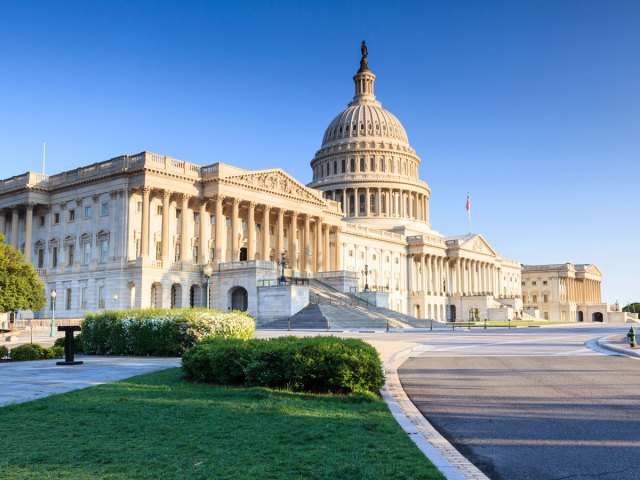 Total Count: 25
It should come as no surprise that 25 American cities are named for the country's first President, George Washington. The most populous of these is the nation's capital. Home to more than 630,000 full-time residents, Washington, D.C., is divided into four geographical quadrants: Northwest, Northeast, Southwest, and Southeast. The U.S. Capitol building serves as their nexus. Streets in D.C. are also named for states and letters, though, interestingly, there's no J Street — given that D.C. was designed before J was formally added to the English alphabet.
4. Fairview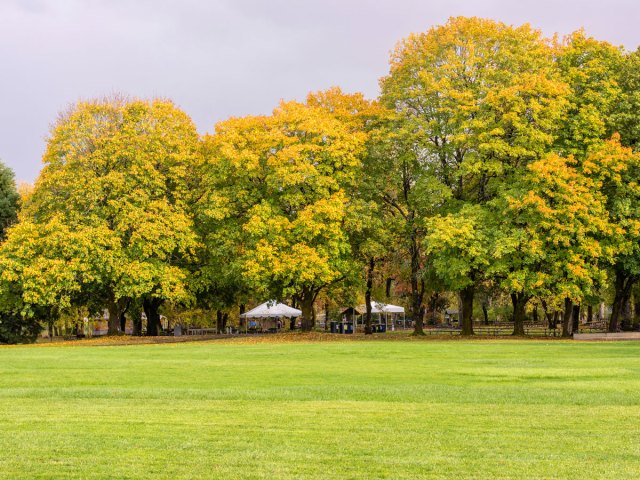 Total Count: 26
America's largest Fairview is located in New Jersey, but still, the town is home to less than 15,000 residents. Despite the low population numbers, Fairview is one of the four most popular city names in the country, with 26 different American municipalities claiming it. Fairview, New Jersey, is located just across the Hudson River from New York City, and it's likely that this location (as well as many others) was named for its pleasant and scenic views.
3. Madison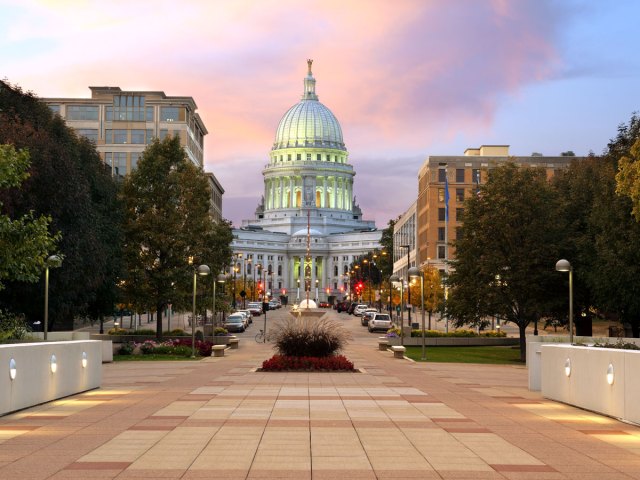 Total Count: 26
Madison is not just the name of Wisconsin's capital city, but also 25 other American cities. The majority of these cities are named for James Madison, America's fourth President. But the Wisconsin capital is unique for being one of the few cities in the country with an official bird — and a non-living one at that. In 2015, the Madison Common Council declared the plastic flamingo as the official bird of Wisconsin's capital city. The distinction stems back to a 1979 prank, when students at the University of Wisconsin placed 1,000 plastic flamingos on Bascom Hill overnight. The prank became a city legend, and the "bird" now serves as a symbol of local pride.
2. Clinton
Total Count: 30
None of the 30 American cities called Clinton were named for President Bill Clinton, but rather, many were named for New York Governor DeWitt Clinton, who served from 1817 to 1823 and again from 1825 to 1828. Clinton also played a pivotal role in creating the Erie Canal, and his legacy lives on today in the form of the cities that claim him as a namesake. Clinton, Maryland, is the most populous of all U.S. cities named Clinton, with around 40,000 residents.
1. Franklin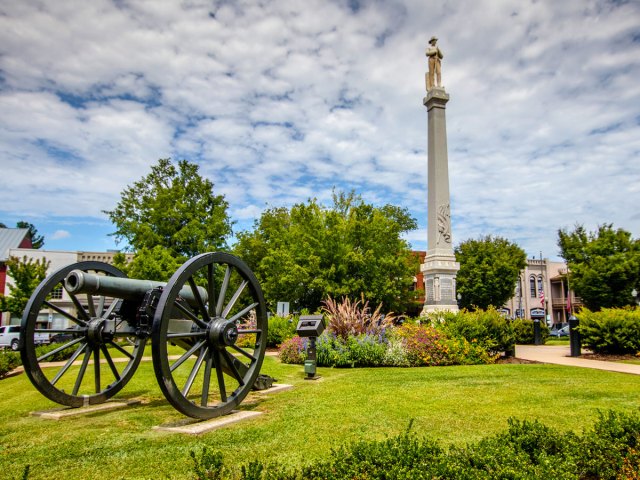 Total Count: 32
Benjamin Franklin, one of America's most prolific Founding Fathers, lends his name to more U.S. cities than any other figure. There are 32 Franklins located throughout the country, the largest of which sits just south of Nashville in the state of Tennessee. Home to nearly 80,000 people, it was founded in 1799, just nine years after Benjamin Franklin's death.
Franklin, Tennessee, is also located in Williamson County, which was named for Benjamin Franklin's close friend, Dr. Hugh Williamson. Appropriately, there's also a Franklin located in Benjamin Franklin's home state of Pennsylvania. That town was the site of a Revolutionary War fort named Fort Franklin, which was named for the Founding Father in 1787.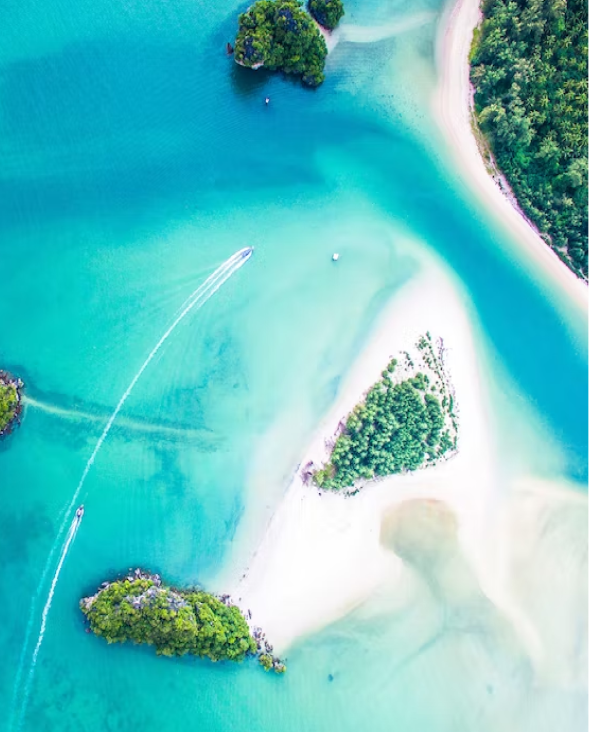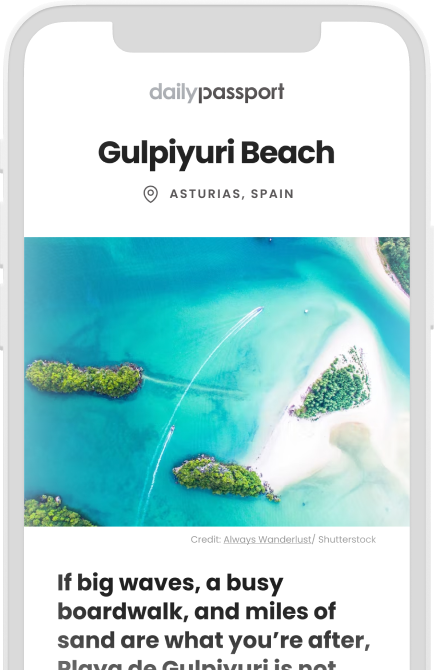 The world is waiting.
Daily Passport is your ticket to the four corners of the earth. Start exploring today.
Please enter valid email.
By subscribing you are agreeing to our Privacy Policy and Terms of Use.