If you're the type of traveler who appreciates all that cities have to offer but often find yourself in need of a more tranquil setting, you're in luck — urban areas across America are dotted with parks that provide plenty of green space to immerse yourself in nature and enjoy pleasant strolls, picnicking, and other outdoor pursuits. In fact, the largest urban parks in the U.S. encompass thousands of acres, many of them easily accessible within city limits. Here are eight of the nation's largest urban parks.
8. Newport News Park – Newport News, Virginia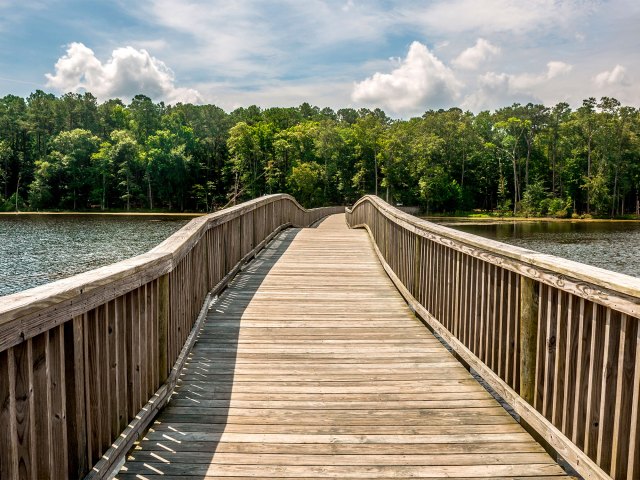 One of the largest municipal parks east of the Mississippi River, Newport News Park covers 8,065 acres — nearly 10 times larger than Central Park in New York City. Located about 20 miles north of downtown Newport News, the park features over 30 miles of trails that wind through marshland, fields, and forest inhabited by native species such as foxes, deer, and beavers. Visitors can enjoy flower-filled meadows and sparkling lakes alongside a campground with nearly 200 campsites.
History buffs can also explore well-preserved Civil War fortifications, while golfers can tee off on one of two 18-hole courses. There's also an 18-hole championship disc golf course, an archery range, the Japanese Peace Garden and teahouse, and even a flying field for model aviation enthusiasts to fly radio-controlled aircraft.
7. Topanga State Park – Los Angeles, California
Located in the Santa Monica Mountains, Topanga State Park falls entirely within the Los Angeles city limits — making it the largest wildland within the boundaries of a major city. Topanga State Park offers 36 miles of trails in an 11,000-acre expanse featuring diverse topography, from rocky canyons to groves of chaparral and grasslands. It also boasts breathtaking views of downtown L.A., Santa Monica Bay, the Pacific Ocean, and the Palos Verdes Peninsula. Geology enthusiasts can search for fossils and discover evidence of volcanic intrusions and faults from past earthquakes. At Trippet Ranch, the main access point to the park, there are exhibits offering information about the area's flora and fauna and the Chumash peoples who once lived here.
6. South Mountain Park & Preserve – Phoenix, Arizona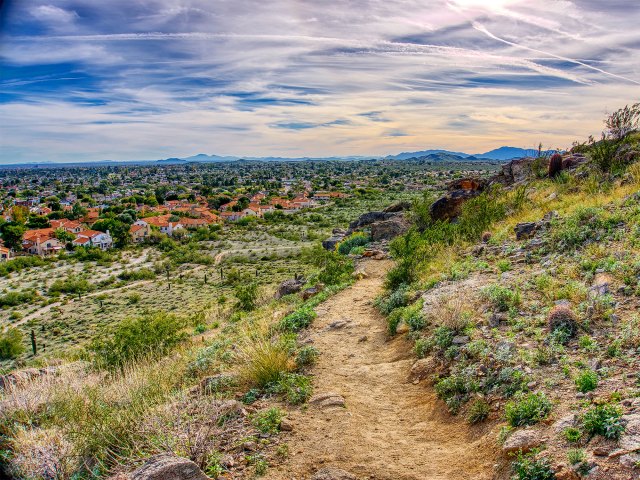 South Mountain Park offers more than 16,000 acres of desert wilderness (25.5 square miles) about seven miles south of downtown Phoenix. One of the largest municipally-run parks in the country, it features nearly 60 miles of trails that boast stunning views over the Valley of the Sun. The park's area includes three mountain ranges — the Guadalupe, Gila, and the Ma Ha Tauk — providing ample opportunities for hiking, mountain biking, and horseback riding. The highest point in the park that's accessible to visitors is the 2,330-foot-high Dobbins Lookout, which is popular at sunset.
5. Franklin Mountains State Park – El Paso, Texas
Covering about 40 square miles entirely within the city limits of El Paso, Franklin Mountains State Park offers over 100 miles of trails for hiking and biking, and is one of the top spots in the region for camping and rock climbing. Geocaching, picnicking, and birding are popular here, too. The park is home to more than 100 bird species, including golden eagles, desert cardinals, ash-throated flycatchers, and calliope hummingbirds. Catch a glimpse of these native birds by taking the Tom Mays Nature Walk, an easy one-mile loop that meanders through the fauna and flora of the desert.
4. Bayou Sauvage National Wildlife Refuge – New Orleans, Louisiana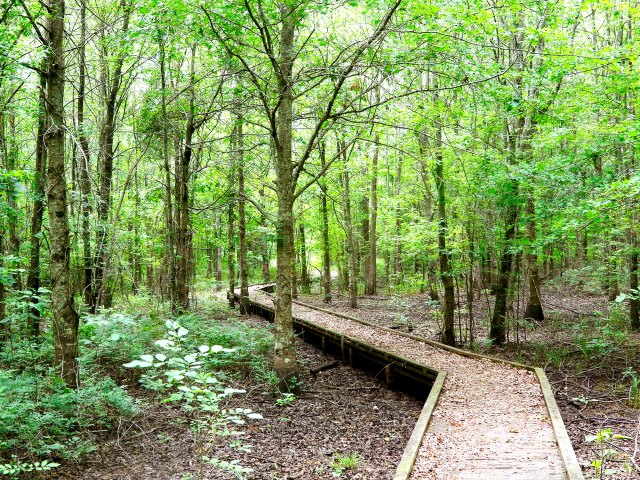 Many people visit New Orleans to check out the French Quarter, enjoy festivals like Mardi Gras, listen to jazz, or indulge in Creole cuisine, but they often overlook one of the most appealing attractions in the city: the 42-square-mile Bayou Sauvage National Wildlife Refuge located on the north side of the city across Lake Pontchartrain.
The area's coastal hardwood forests and marshes are teeming with mammals such as white-tailed deer, wild boar, otters, and mink. The habitats are particularly important for waterbirds like white egrets, crowned night herons, blue herons, and white ibis, and more — over 340 bird species have been recorded during various seasons. Aside from birdwatching, fishing, hiking, paddling, crabbing, and nature photography are all popular pursuits at this sprawling refuge.
3. McDowell Sonoran Preserve – Scottsdale, Arizona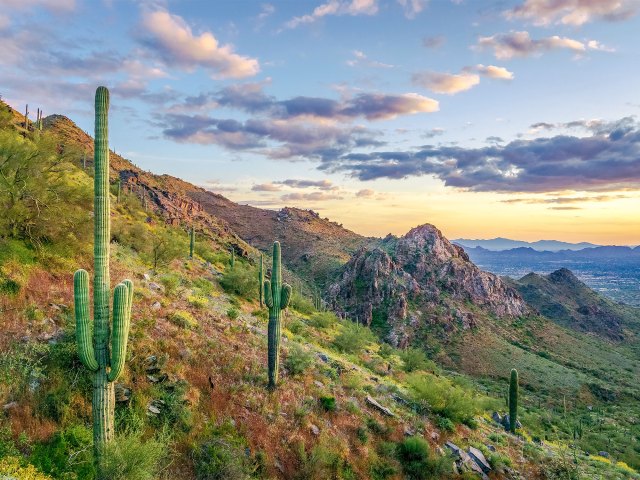 Each year, over a million hikers, bikers, equestrians, and nature enthusiasts visit the McDowell Sonoran Preserve to enjoy its terrain that covers roughly 35,000 acres of Sonoran Desert. Located about a 30-minute drive north of Phoenix in Scottsdale, it encompasses about a third of the city as the nation's largest urban land preserve. Over 1,000 different types of animal and plant species inhabit the ecologically rich area, including lush cacti forests, mule deer, javelina, roadrunners, Gila woodpeckers, and various lizards and snakes. The preserve offers 235 miles of trails — a favorite is the Bajada Nature Trail, an easy 0.7-mile loop that offers an in-depth look at desert flora and fauna.
2. Timucuan Ecological and Historical Preserve – Jacksonville, Florida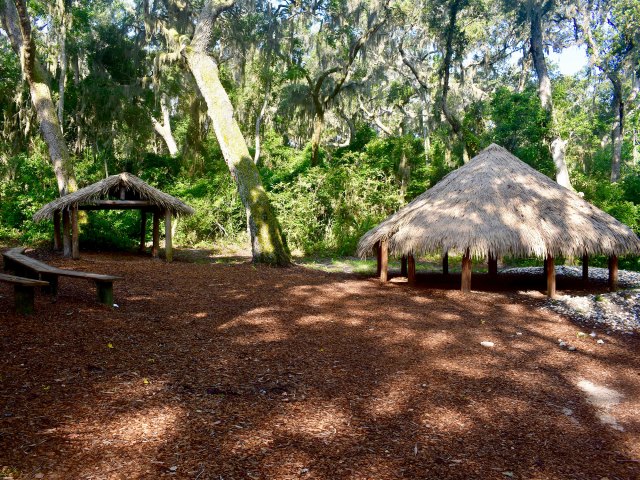 Jacksonville, Florida, is home to a section of the Timucuan Ecological and Historic Preserve, one of the Atlantic Coast's last remaining unspoiled wetlands. Named after the area's Timucua peoples, it encompasses 71 square miles (about 46,000 acres) of coastal dunes, salt marshes, and hardwood hammocks just north of the St. Johns River, where dolphins are frequently spotted. Rare species such as the West Indian manatee, the Atlantic loggerhead sea turtle, the bald eagle, and the wood stork can also be seen here. The preserve offers picturesque trails for hiking and is also popular among historic enthusiasts. It's home to the Fort Caroline National Memorial, where an attempted French colonial settlement once stood in the 16th century, as well as more than 200 archeological sites showcasing 6,000 years of human history.
1. Chugach State Park – Anchorage, Alaska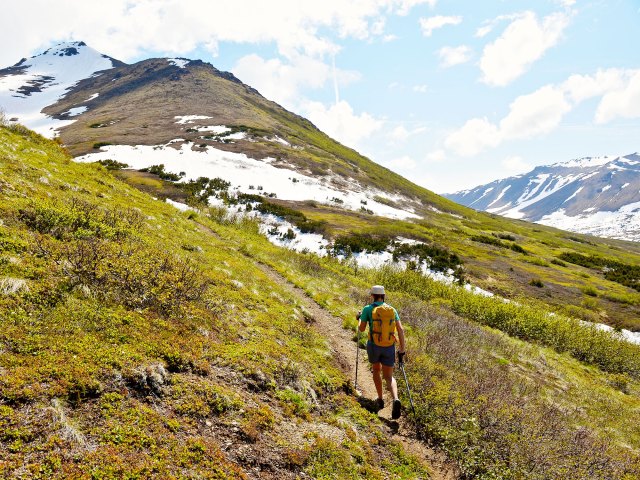 Located about 25 minutes east of downtown Anchorage, Chugach State Park is not only the largest urban park in the U.S. but also the world, covering nearly a half-million acres (over 773 square miles). Chugach is nearly 10 times as large as Table Mountain National Park, the world's second-largest urban park in Cape Town, South Africa.
Given the rugged Alaskan landscape, it's no surprise that hiking is a popular activity here, with more than 50 trails extending hundreds of miles into the pristine wilderness of the Chugach Mountains. Visitors can also enjoy biking, ATV rides, kayaking, rafting, fishing, and whale-watching (pods of beluga whales can often be seen from the park's Beluga Point). In March, the famous Iditarod long-distance sled dog race winds through Chugach State Park. The 21-mile-long Crow Pass Trail — one of the park's most popular hikes — follows much of the route.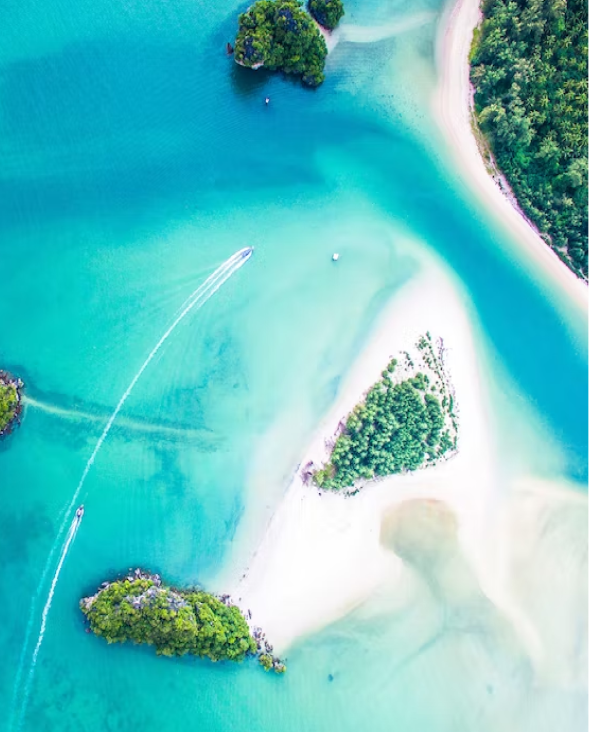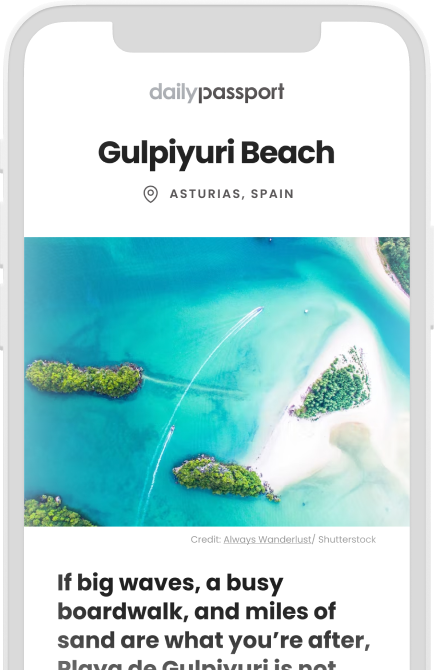 The world is waiting.
Daily Passport is your ticket to the four corners of the earth. Start exploring today.
Please enter valid email.
By subscribing you are agreeing to our Privacy Policy and Terms of Use.