Barbecue is one of America's most beloved — and debated — culinary traditions. From the Carolinas to Hawaii, each region of the U.S. has their own take on barbecue, from the smoking process to the sauces and sides. And each region will probably tell you theirs is the best. Wondering what all the fuss is about? Here are four of the most popular regional barbecue styles in the U.S., explained.
Texas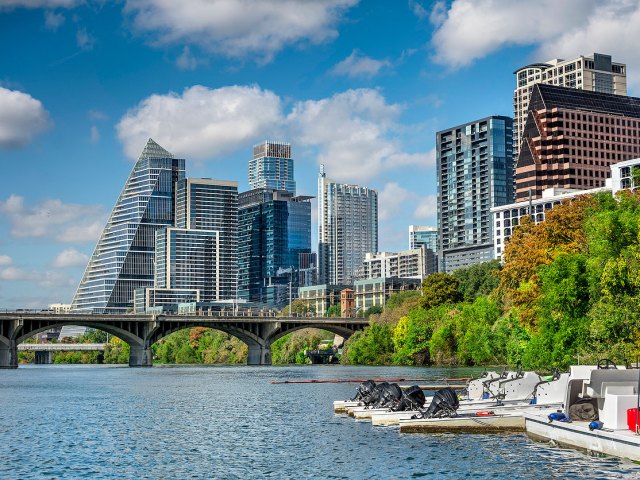 The Lone Star State boasts several different (and equally tasty) barbecue traditions thanks to its vast and varied geography. German immigrants introduced their butchering techniques, while the eastern side of the state stayed true to more southern roots. Mexican cuisine introduced barbacoa, and cowboys eschewed smoking their meat. However, Hill Country (in Central and South Texas) is the perhaps most iconic spot for finding flavorful, smoky fare — drawing 'cue lovers from around the world.
The Meat: The cow dominates in this cattle country, and beef — brisket, to be exact — is the favorite cut for smoking. Plump and well-seasoned sausages come in second, which is a nod to the many descendants of German immigrants who call the Hill Country home.
The Sauce: Forget it partner, this is Texas! Well, this was Texas, where sauce was scorned by old-timers who insisted it obscured the quality of the meat. Times have changed, however, and today sauce is available everywhere. World-famous Franklin Barbecue in Austin offers a ketchup-y, vinegary sauce enlivened with Worcestershire and hit with a few shots of espresso.
The Sides: Pickles and onions aren't actually sides in Texas, but rather an integral accompaniment to every smoky slab of meat. As is common in most regions, cabbage slaw brings a welcome lightness and acidity to an otherwise heavy meal. Beans (baked and sweet or cowboy pintos) also make an appearance, along with macaroni and cheese, collard greens, and crispy, fried okra.
The Carolinas
The Meat: Whether hailing from North or South, residents of the Carolinas take their 'cue seriously. "Barbecue" is a noun, and the protein almost exclusively refers to pork — slowly smoked over hickory wood and then "pulled" (shredded) or chopped after the pig (either the whole hog or shoulder) has achieved tender, juicy perfection. The meat is then piled atop slices of squishy white bread — maybe a bun if you're in a fancier joint.
The Sauces: Sauce is where the regional characteristics of the Carolinas really come into play, although they often overlap. In coastal, eastern North Carolina, barbecue sauce is spicy, vinegar-based, and is used to coat the pork and as a mopping sauce. Western North Carolina in Appalachian country, however, builds on this classic with the addition of tomato sauce or ketchup to create a sauce they refer to as "dip." In the Gold Belt of South Carolina, German immigrants even incorporated their beloved mustard. You can also find both eastern and western barbecue styles on the menu in a pocket of northeast Arkansas as well as in Missouri's southeastern "Bootheel" region, an area you'd think would lean towards the more local flavors of Memphis or St. Louis.
The Sides: In the Carolinas, there'll be slaw for sure next to your delicious 'cue. Not coleslaw, but rather simply "slaw," which is mostly vinegar and cabbage with a bit of ketchup for color. Plain, boiled, white potatoes are still popular in the east, while corn sticks — the love child of cornbread and deep-fried hushpuppies — reign supreme. In South Carolina, you can also dig into hash, which is a thick, gravy-like, pork stew ladled over a mound of plain, white rice, grits, or bread.
Hawaii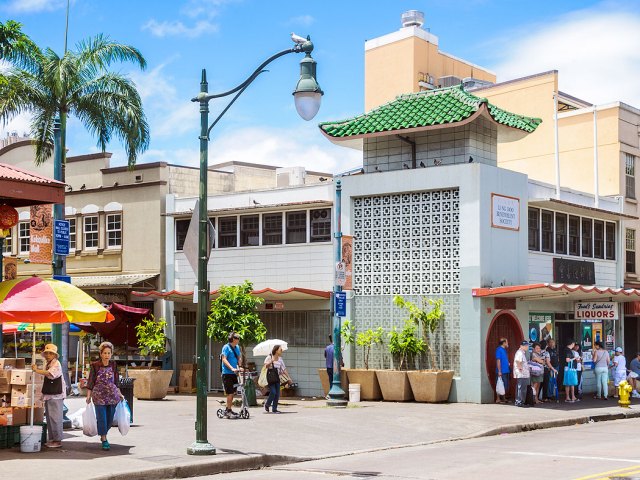 The islands of aloha aren't lazy in the barbecue department, and though the more-steamed-than-smoked feast differs from traditional southern barbecue, no one at the luau will complain. The centuries-old ritual involves digging a deep fire pit called an imu, which is then covered with volcanic rocks to retain the heat and layered with banana and ti leaves to protect and add flavor to the food. In goes the bounty, which is then sealed to gently steam for the better part of a day.
The Meat: While whole roast pig is the highlight of Hawaiian barbecue, almost any delicious food can be incorporated into an imu such as poultry, seafood, breadfruit, and starches like sweet potatoes and taro. Kalua pork (from the shoulder) is a sure winner if you don't possess a whole hog. And skip the sauce to start. While kukui nuts and seaweed used to go in the pit, today's chefs only use sea salt while cooking. Condiments like chile pepper water and Maui onions are added tableside.
The Sides: What a luau lacks in strong smoke, it makes up for in accompanying dishes. Hawaii's side dish hustle is strong. In addition to traditional treats like poi (a paste made from pounded taro), Hawaiians enjoy lomi lomi salmon (rubbed with onions and tomatoes), poke (chopped raw fish), and creamy potato-macaroni salad.
Missouri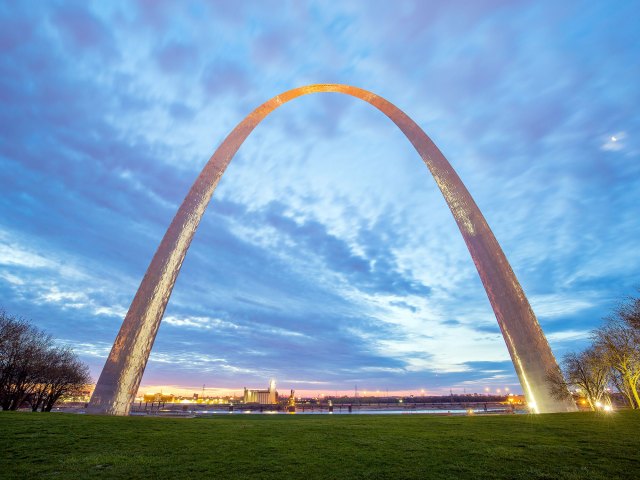 Located over 200 miles apart, the cities of Kansas City and St. Louis are separated by the rest of Missouri. They're rivals in sporting teams, civic pride, and barbecue. Truth be told, the two cooking styles aren't that different, but there's enough variety to keep the argument interesting.
The Meat: Both cities go big for baby-back ribs, and baby-backs even outsell St. Louis-style ribs in St. Louis. But the favorites branch off from there. Kansas City is famed for its burnt ends, the crispy, caramelized ends of briskets that are double smoked and served on plates, in sandwiches, or simmered with sweet beans. St. Louis doesn't turn up its nose at the nose — ask patrons who line up at Smoki O's for pig snoot, which is just what you think it is: thinly sliced, crispy pig nose eaten like a potato chip.
The Sauces: If you like Sloppy Joes, you'll dig the molasses sweet sauce slathered on barbecue in Kansas City — darkened with ketchup and carrying very little kick. It's Memphis-style, but minus the rub and laid on much thicker. On the east side of the Show-Me State, St. Louisans like their ribs caramelized with a thinner, vinegar-based sauce carrying slightly more heat.
The Sides: Middle America throws everything on the melting pot table at a barbecue and the sides reflect that. Soul food makes a prominent appearance, and you'll find slow-simmered green beans and macaroni and cheese along with coleslaw, root beer baked beans, and corn. Eat up!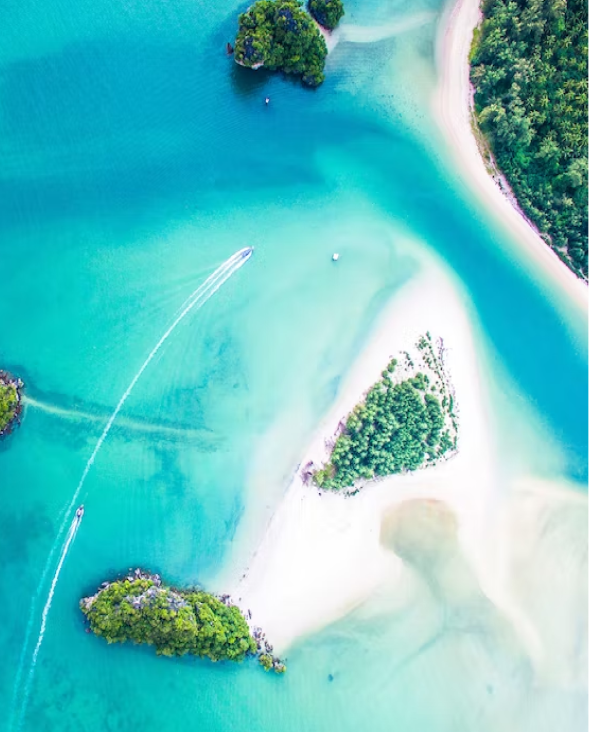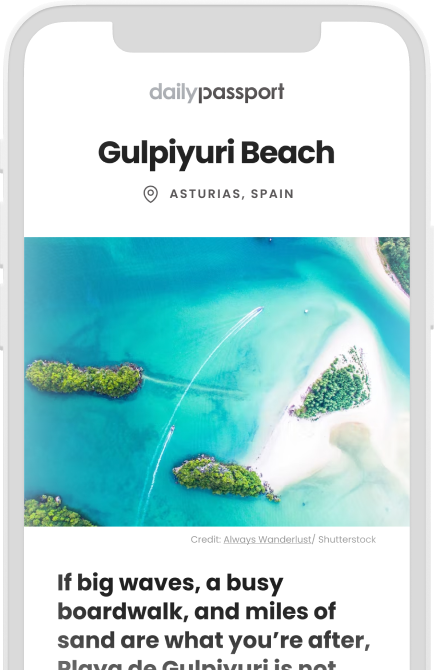 The world is waiting.
Daily Passport is your ticket to the four corners of the earth. Start exploring today.
Please enter valid email.
By subscribing you are agreeing to our Privacy Policy and Terms of Use.