England's Stonehenge has long held the crown of the world's most famous stone circle, but it's just one of over 1,000 located in the British Isles alone. Around the world, prehistoric stone circles are shrouded in mystery and legend, having intrigued the humans who came after them for millennia. Some were created as ceremonial grounds, while others were used as astronomical tools and burial sites. For some, scientists can only guess about their purpose. From the remote islands of Scotland to Senegal, discover nine fascinating stone circles.
Ring of Brodgar – Orkney, Scotland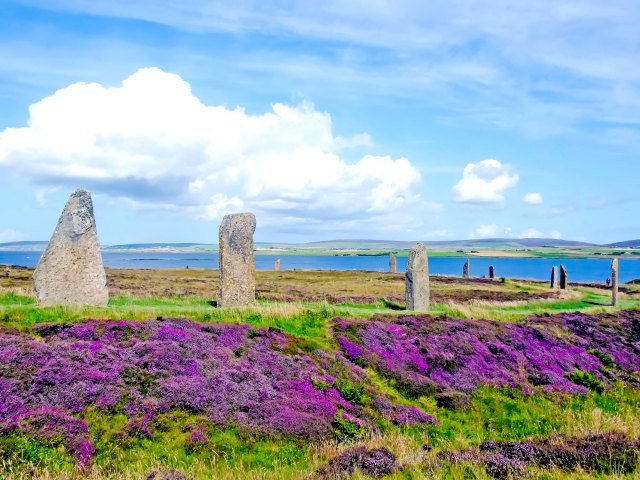 Located 10 miles north of mainland Scotland, the Orkney Islands are home to Britain's third-largest stone circle. The Ring of Brodgar stands on an isthmus surrounded by emerald green pastures and vast brackish lochs. It dates back to around 2500 to 2000 BCE and once featured 60 stones — 27 of which survive today — encompassed by a rock-carved ditch. Archaeologists believe the site was either a religious shrine or a place to observe the equinox and solstice. The circle forms part of a collection of prehistoric monuments known as the Heart of Neolithic Orkney UNESCO World Heritage Site.
Bryn Cader Faner – Talsarnau, Wales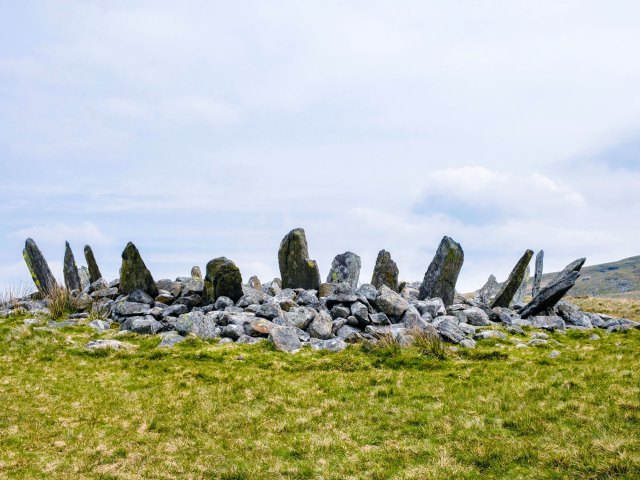 Perched on a hillside in the remote moorlands of northwestern Wales is Bryn Cader Faner. The site has drawn similarities to a crown of thorns and a wall of spears with its 15 jagged stone pillars, each six feet tall, that lean outwards. In the center of the circle is a 28-foot-wide, three-foot-tall cairn burial mound. Though it is unclear who built the site, when erected around 3000 BCE, the circle is thought to have possessed up to 30 standing stones. Unfortunately, several of them were removed when the British Army chose the site for shooting drills prior to World War II and treasure seekers left a hole in the cairn in the 1800s when looking for remains.
Calanais Standing Stones – Isle of Lewis, Scotland
Erected approximately 5,000 years ago, the Calanais (or Callanish) Standing Stones predate Stonehenge by around 2,000 years. The 12-foot-tall monoliths are laid out to form a central circle with rows stretching outwards to create a cruciform pattern. Nobody knows who built the circle or why they did so, but common belief is that it was an astronomical observatory that was used until around 800 BCE. The stones are aligned with the sun and moon paths at varying stages of the solar circle. Like other sites on this list, Calanais has inspired many folkloric tales. One suggests that the stones are giants that were petrified by a saint who thought that they were evil spirits.
Rollright Stones – Chipping Norton, England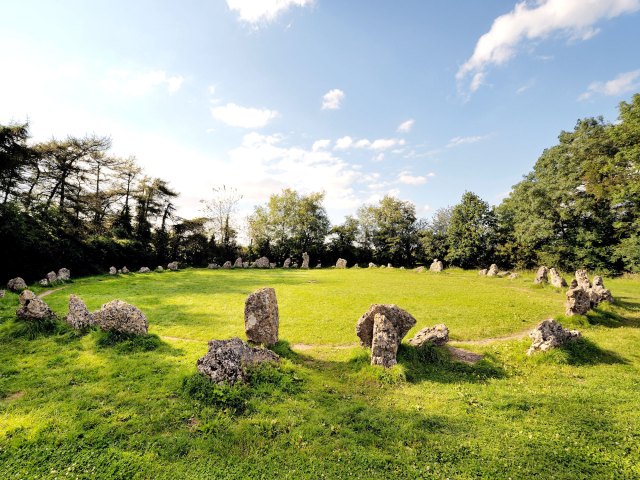 The Rollright Stones are a group of megalithic monuments made from Jurassic-era limestone, set at the northern edge of the Cotswold Hills. The complex is split into three areas that date to different eras of the Neolithic period and the Bronze Age. The Whispering Knights (3800-3500 BCE) consist of four upright stones and one that has fallen. It's the oldest part of the complex and regarded as one of Britain's earliest funerary monuments.
Some 70 weather-worn stones make up the King's Men (2500 BCE) ceremonial circle, but according to local lore, it's impossible for one to count the stones three times and end up with the same number. The King Stone (1500 BCE) is a solitary stone erected as a memorial to a Saxon burial ground. Legend states that the stones are a petrified king and his army that were tricked by a wicked witch.
Rujm El-Hiri – Golan Heights, Israel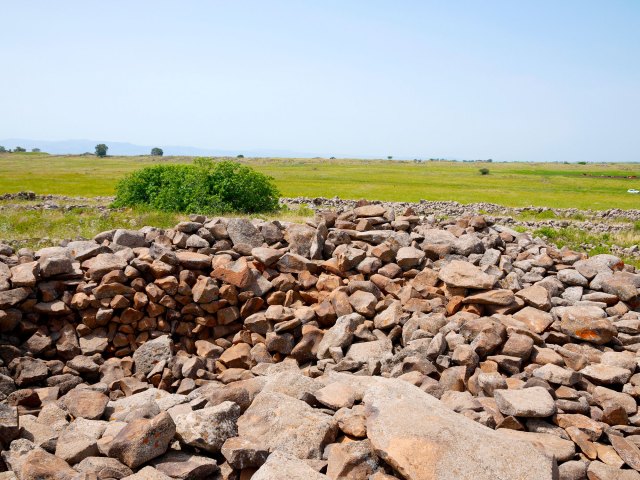 Set at the heart of a plateau peppered with dolmens (megalithic single-chamber tombs) is a series of stone circles called Rujm el-Hiri. The monument features five concentric circles that get progressively thinner from the outside in. An estimated 40,000 tons of basalt rocks were used to arrange the circles, the largest of which reaches about eight feet in height. They surround a 15-foot-tall central mound that once functioned as a burial site.
Theories about the purpose of the site range from it being a ritual center to a celestial calendar, dakhma funerary tower, or observatory. Its age is also a subject of debate, with some dating it to the early Bronze Age (3000-2700 BCE) and others to around 3800 to 3540 BCE.
Stone Circles at Odry – Odry, Poland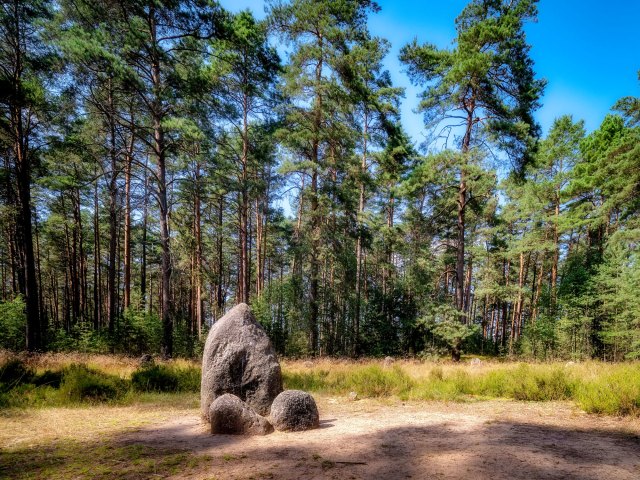 Nestled amid a forest in northern Poland, the Stone Circles at Odry is one of the largest megalithic complexes in Europe. This Iron Age site consists of 10 complete and two incomplete circles, each made up of 16 to 29 upright stones. In the center of most of the circles are either one or two larger monoliths. Excavations have found 602 barrows (burial mounds) that contain the skeletons of one to three humans each.
The Odry circles have close ties to the Wielbark culture. This ancient culture was established by the Goths and Gepids of Scandinavia and flourished in the historic Pomerania region of Poland and eastern Germany. Other Polish stone circles, such as those in Grzybnica, Leśno, and Węsiory, are also associated with the Goths.
Sine Ngayène – Kaolack Region, Senegal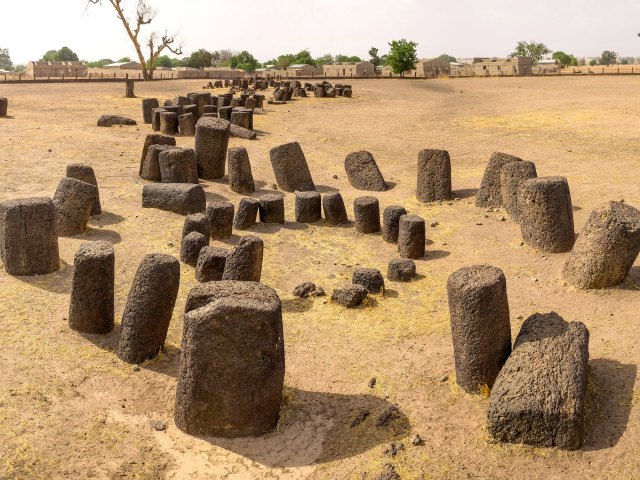 Spread across a vast area in southern Senegal and northern-central The Gambia is the UNESCO-listed Stone Circles of Senegambia. The site consists of four groups of megaliths that collectively form the world's largest concentration of stone circles. In total, the Senegambia area has over 1,000 circles, almost 29,000 monoliths, and large numbers of tumuli burial mounds. The largest of the four sites is Senegal's Sine Ngayène. It features 52 stone circles and 1,102 carved stones that were erected in stages between 700 and 1350 CE. Archaeologists have also unearthed the remains of houses and iron melting sites that date to the same period. Less than a mile away is the quarry from which the stones were carved.
Wassu Stone Circles – Wassu, The Gambia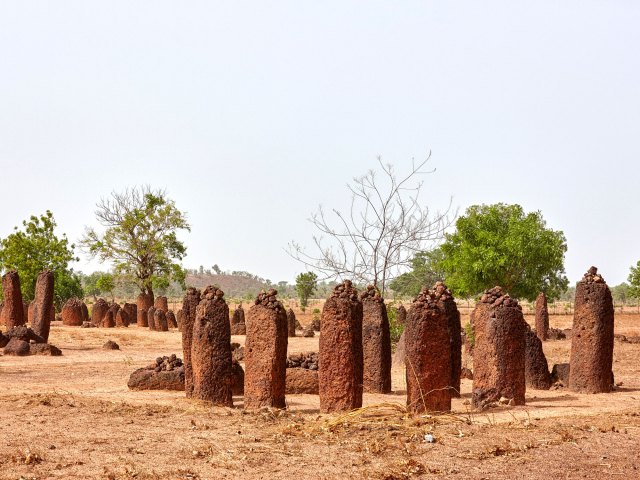 The Wassu Stone Circles comprise another remarkable area of the larger Stone Circles of Senegambia complex. This 11-circle site sits at the edge of Wassu, a town situated on a bend of the Gambia River. The stones are the tallest in the Senegambia region and rise as high as 7.5 feet. It's likely that these laterite rock megaliths were first quarried and then carved with primitive tools.
Like many other stone circles on this list, mystery surrounds the origin and purpose of Wassu. However, unearthed pottery, funerary ornaments, and human relics suggest it was once occupied by an organized and prosperous civilization. It's also been said that the circles are the burial tombs of ancient kings. Today, locals leave stones and vegetables at the circles as good luck offerings.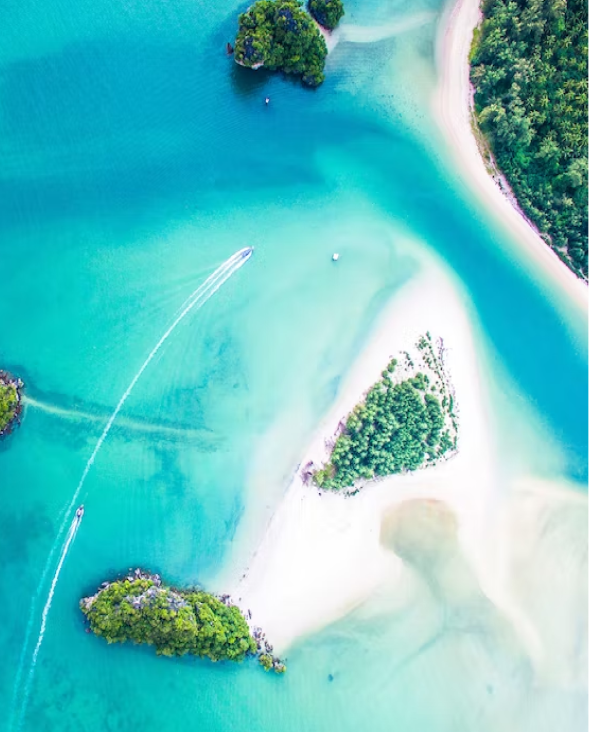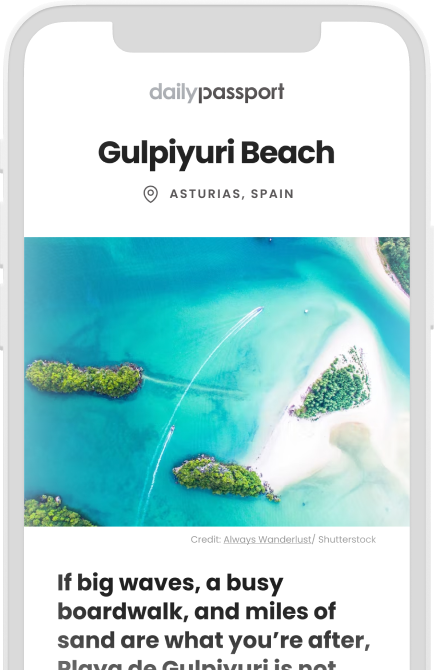 The world is waiting.
Daily Passport is your ticket to the four corners of the earth. Start exploring today.
Please enter valid email.
By subscribing you are agreeing to our Privacy Policy and Terms of Use.