Dreaming of a European vacation but can't make it across the pond? You're in luck: All across America, there are quaint towns and even big cities where you might close your eyes and easily imagine you're in Europe. From German settlements in central Texas to Nordic communities in the Midwest, here are 15 cities and towns in the U.S. look and feel quintessentially European — but with no passport required.
Solvang, California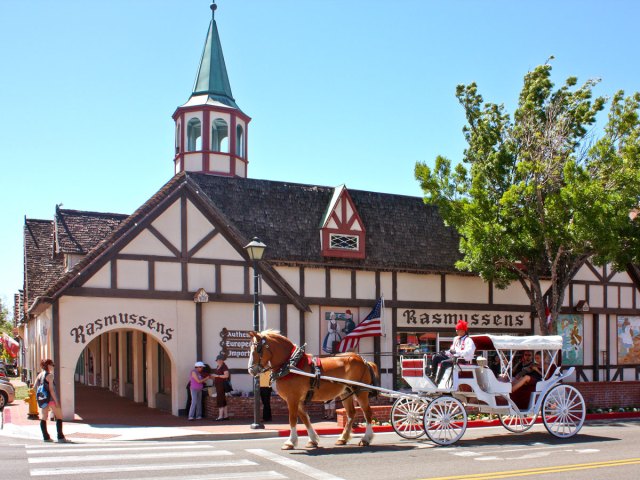 Founded in 1911 by Danish immigrants, the charming town of Solvang, California, remains a testament to Danish culture. Upon their arrival to the Santa Ynez Valley, Solvang's founders sought to preserve their Danish heritage by building a Danish folk school, Lutheran church, and local college. Visitors to Solvang will immediately notice the town's Danish roots, from the Solvang Windmill to the replica of Copenhagen's Little Mermaid statue. Since it's located in the heart of Southern California's wine country, downtown Solvang is filled with wineries and tasting rooms, which only adds to the town's European charm.
Leavenworth, Washington
Referred to as "Washington State's Bavarian Village," the town of Leavenworth's German appearance has little to do with the area's original settlers. Instead, Leavenworth's distinctly European architecture is the result of a clever PR stunt. In the 1960s, town leaders transformed Leavenworth to resemble a Bavarian village at the base of the Cascade Mountains. Today, Leavenworth fully identifies with its faux-German heritage; it's home to an annual Oktoberfest celebration, a German-style beer hall, and a nutcracker museum. Although Leavenworth has the look and feel of a European village, it's a mere two-hour drive from Seattle — making it the perfect weekend getaway.
Boston, Massachusetts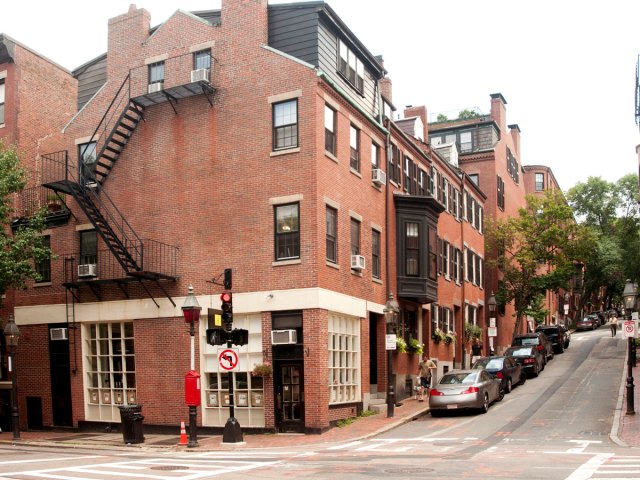 As a city filled with history, there are plenty of neighborhoods in Boston that pay homage to the city's British roots. Beacon Hill, which has been a prominent Boston neighborhood since the Revolutionary War, is a charming throwback to the city's original foundation, with brick row houses, narrow cobblestone streets, and gas lanterns. Nearby, Trinity Church in Copley Square is evocative of Rome, with arched windows, spires, and stained glass. Elsewhere in the city, and even across the Charles River in Cambridge, Boston's architecture retains an Old World vibe, made even more European by the winding roads that were formerly cow paths.
Fredericksburg, Texas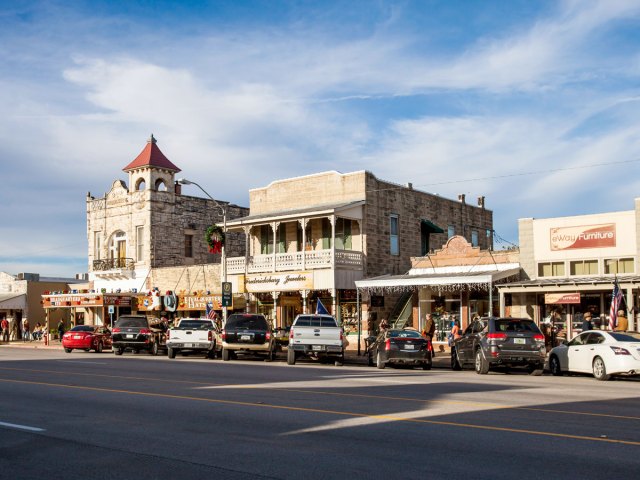 If you're looking for a piece of Germany in the heart of Texas, look no further than the town of Fredericksburg. Established in 1846 and named for Prince Frederick of Prussia, Fredericksburg's original founders lured other German immigrants to the town with the promise of farmland and Sunday Houses (second homes located near the church for weekend visits to town). Main Street is the place to see the town's full-fledged German influence, with historic stone architecture, German shops, and Altstadt Brewery, which serves up lagers, Bavarian-style soft pretzels, and housemade sausages. Plus, many of the town's original Sunday Houses have been converted to bed and breakfasts for a delightful getaway in a historic home.
Lindsborg, Kansas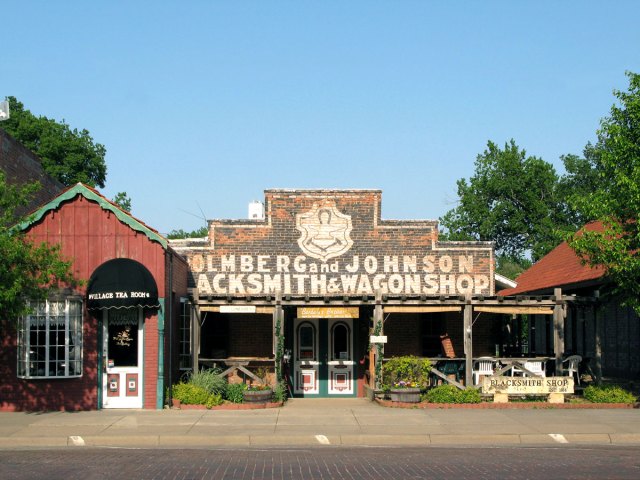 Nicknamed "Little Sweden," the small town of Lindsborg, Kansas, has deep roots in Swedish culture. Settled in 1869 by a group of Swedish immigrants, Lindsborg was originally a haven for the Swedish community, with a focus on religion and the arts. The result is a Midwestern town that shares a strong fondness for its homeland, a fact that is evident from the life-size Dala horses on display along Main Street. Lindsborg also hosts Swedish heritage festivals, like Svensk Hyllningsfest, which honors all Swedish immigrants in the region. Lindsborg is so famously engulfed in Swedish culture that the King of Sweden himself paid the small town a visit in 1976.
Holland, Michigan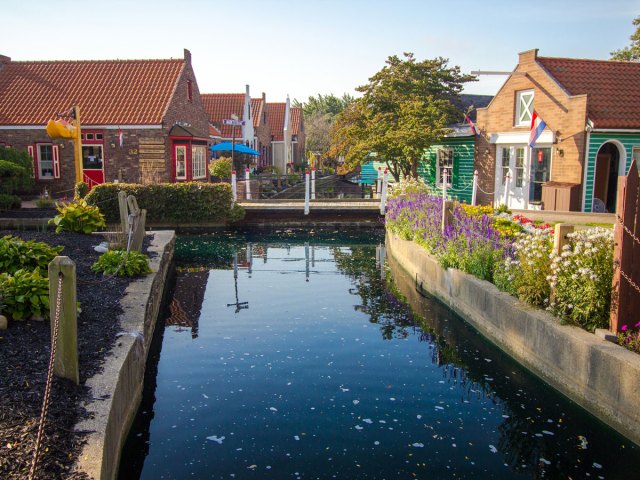 Named for the country they were fleeing, the town of Holland, Michigan, was founded by Dutch settlers escaping religious persecution. Today, the town continues to preserve its unique heritage in its architecture, food, and annual festivals. Held annually each May, the town's Tulip Time Festival resembles the sweeping flower fields of the Netherlands, complete with an authentic Dutch windmill. In winter, children can visit Sinterklaas (the Dutch version of Santa Claus) before strolling through a European open-air market selling Christmas treats and trinkets. To top that off, the town is also home to Nelis' Dutch Village, which hosts wooden shoe carving demonstrations and Dutch dancing daily.
St. Augustine, Florida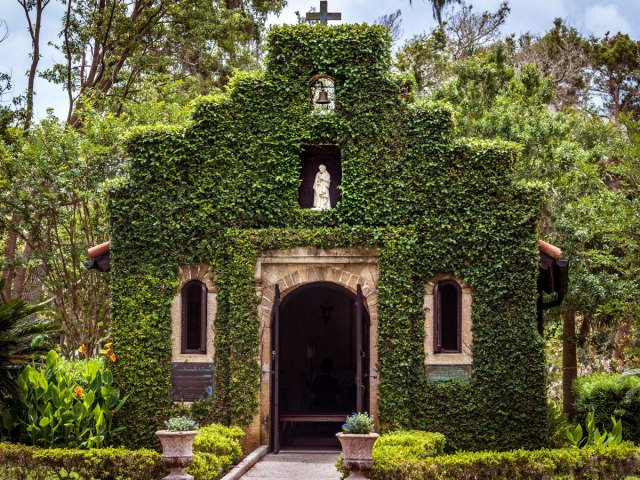 It's a little-known fact that the city of St. Augustine, Florida, was founded before Jamestown and Plymouth, making it the oldest permanent European settlement in the U.S. When the Spanish established the town in 1565, the remote outpost was used as a military colony. Centuries later, Spanish influence is still very evident throughout the Floridan city. The Historic District features narrow streets and buildings dating back to the 18th century. St. Augustine is also famous for its Spanish Colonial Revival-style architecture — evident in the Lightner Museum and the Ponce de Leon Hotel, both of which are famous for their red-tiled roofs, terracotta carvings, and ornate trim.
New Orleans, Louisiana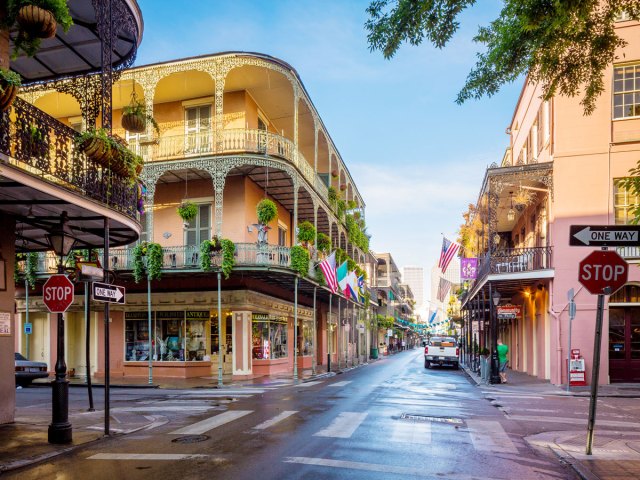 Today, the city of New Orleans is a melting pot of cultures, but when it was founded in 1718, it was strictly French. Named for the Duke of Orleans, the city still remains proud of its French heritage. Perhaps the most European of all the neighborhoods is the aptly named French Quarter, lined with cobblestone streets and Creole townhouses. Contrary to the district's name, the French's Quarter's buildings are a blend of French and Spanish influence — they were built in 1788 after a fire destroyed much of the neighborhood. Either way, the French Quarter's cast iron balconies, open courtyards, and ornate parapets are distinctly European in design.
Tarpon Springs, Florida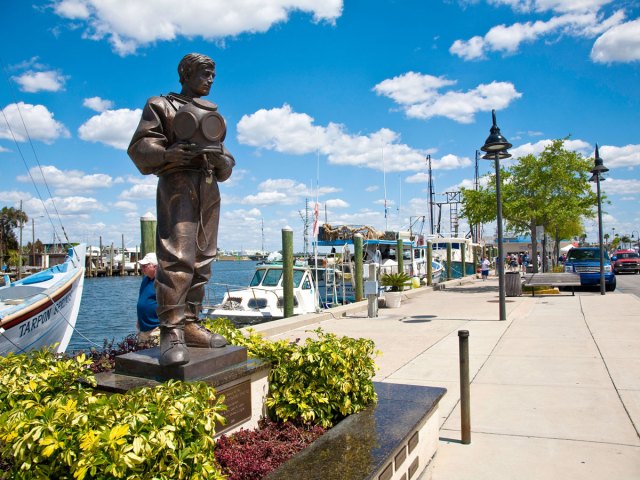 Home to the highest percentage of Greek Americans in the U.S., the city of Tarpon Springs, Florida, boasts a big Greek population. Located on the Gulf of Mexico, Tarpon Springs is home to many blue-and-white painted buildings that contain Greek shops and restaurants. When you throw in the Greek street names and a local harbor filled with boats, Tarpon Springs feels more like a Greek island than an American suburb. The city's biggest industry is sponge diving, popularized by Greek immigrants in the early 1900s. Today, many descendants of the city's original founders still reside in Tarpon Springs.
Philadelphia, Pennsylvania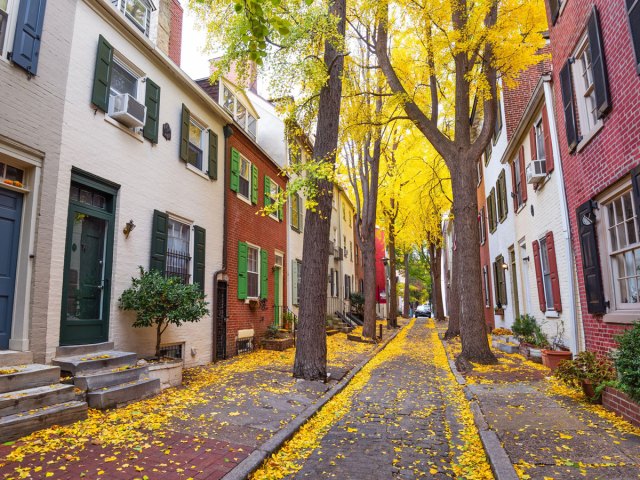 As one of the oldest cities in the U.S., it should come as no surprise that Philadelphia is home to colonial architecture, with Federal-style homes and cobblestone streets present in many neighborhoods downtown and inspired by historic districts of London. Perhaps the most British street of all is the picturesque Elfreth's Alley, which is the oldest continually occupied street in the U.S. and a national historic landmark. Elsewhere in the city, it's easy to spot other European-inspired landmarks, like the Philadelphia Museum of Art, which is more akin to a Greek temple than a museum, or Philadelphia City Hall, which resembles an elaborate French palace.
Vail, Colorado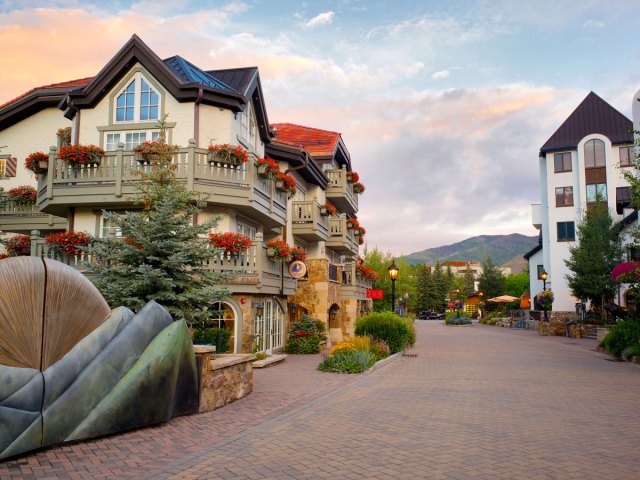 If you're looking for a European ski town in the U.S., look no further than Vail, Colorado. The town's founders, skier Pete Siebert and local rancher Earl Eaton, thought the area was the perfect place to build a Bavarian-inspired ski town. After construction on Highway 6 was completed, the remote mountainous area could finally be accessed from Denver, which led to the creation of Vail Resort in 1962, and the town four years later. Vail's architecture is very much based on Bavarian farmhouses, with ornate decorative trim, wood shutters, and recessed windows. German fare is also available throughout the town and resort, with restaurants serving cheese spӕtzle, Bavarian soft pretzels, and pork schnitzel for après-ski hour.
Washington, D.C.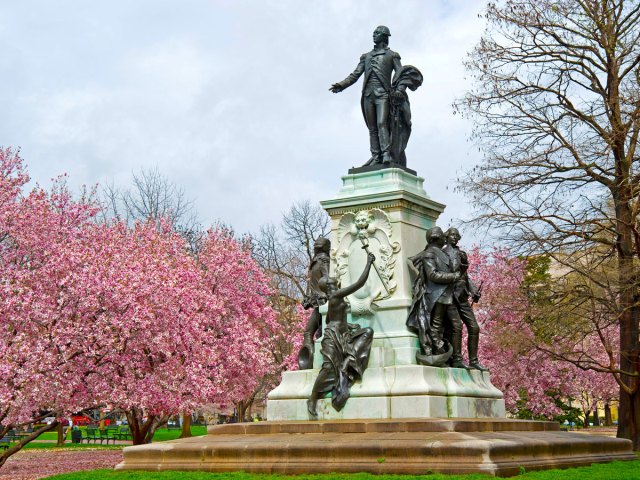 It might seem odd that the U.S. capital resembles a European city, but it's true. If you've ever visited Washington, D.C, you've probably strolled along wide boulevards, walked along Tidal Basin to view the cherry blossoms, or gazed upon the city's ubiquitous statues and monuments. This is primarily due to the fact that Washington, D.C. was designed by Pierre Charles L'Enfant, a French architect and engineer who fought in the Revolutionary War. His French design aesthetic is evident in the tree-lined streets and blooming gardens found throughout the city, giving the U.S. capital a sophisticated, European feel.
Frankenmuth, Michigan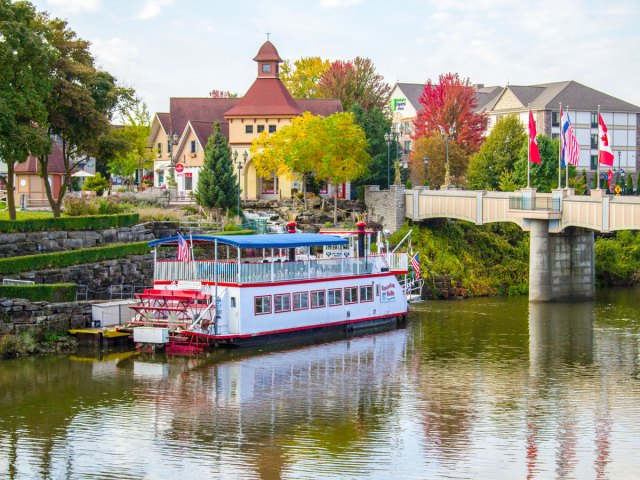 Founded by a German missionary in the mid-1800s, the town of Frankenmuth, Michigan, was settled when 15 Germans crossed the Atlantic to form a German colony. The plan was for the village to be exclusively Bavarian — no English was allowed to be spoken and the residents had to be of the Lutheran faith. While Frankenmuth had strict rules to begin with, eventually the settlement grew and more Germans were drawn to the area. After World War II, the town began to use its Bavarian roots to attract tourists, earning the nickname "Michigan's Little Bavaria." Today, visitors can partake in the town's Bavarian culture by learning to hand-roll pretzels or riding in horse-drawn carriage through town.
Venice Beach, California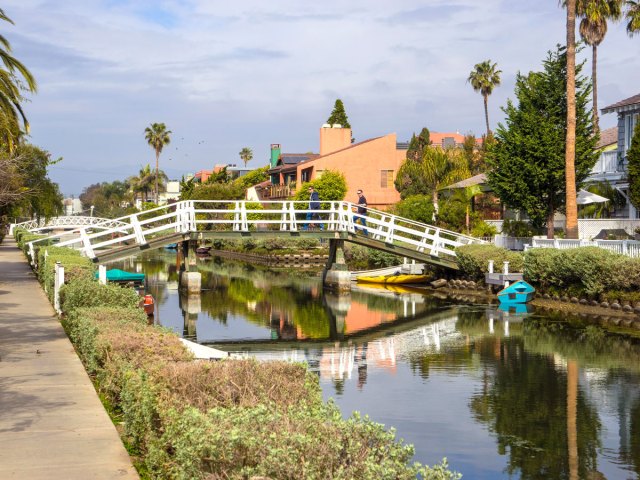 When the "Venice of America" was in its planning stage in the early 1900s, developer Abbot Kinney took inspiration from its European namesake. In addition to Italian-inspired architecture, Kinney built a large network of canals to add the city's ambiance. Although the canals were first considered charming, they eventually became a nuisance to developers. As a result, most of the canals were paved over by 1929. Today, a small network of these original canals still exist and can be found near 25th street in Venice Beach. Lined by sidewalks, the canal's peaceful waters and overarching bridges remain reminiscent of the original Venice.
Charleston, South Carolina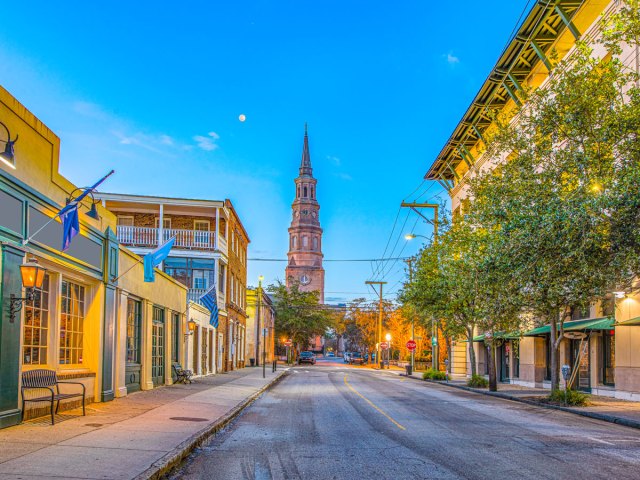 When Charleston was founded in 1670, the bustling seaport city was often referred to as "Little London." In the ensuing years, however, Charleston earned a new nickname — the Holy City — as the founding Protestants' religious tolerance made the city a haven from persecution. Thanks to its history, Charleston has European undertones, including a skyline filled with church steeples, cobblestone roadways, and brightly colored historic homes. When you add in the city streets lined with palm trees, visitors to Charleston may feel like they've been transported to a Southern version of the French Riviera.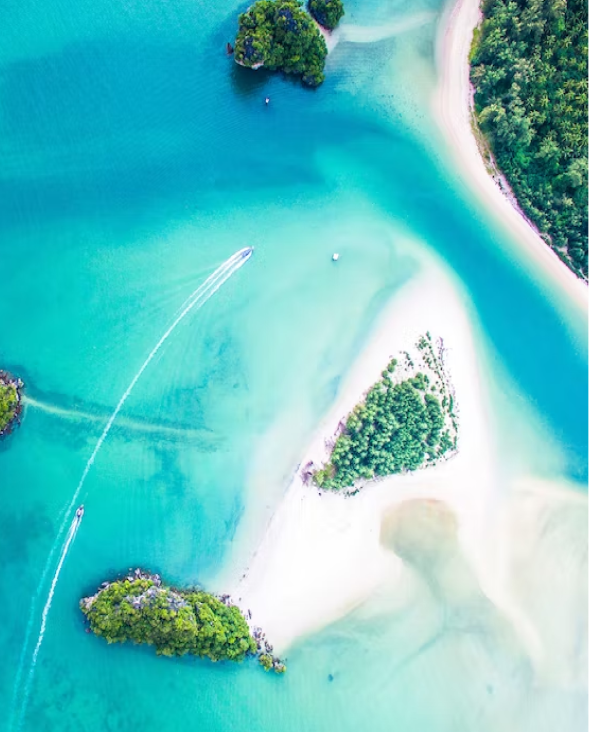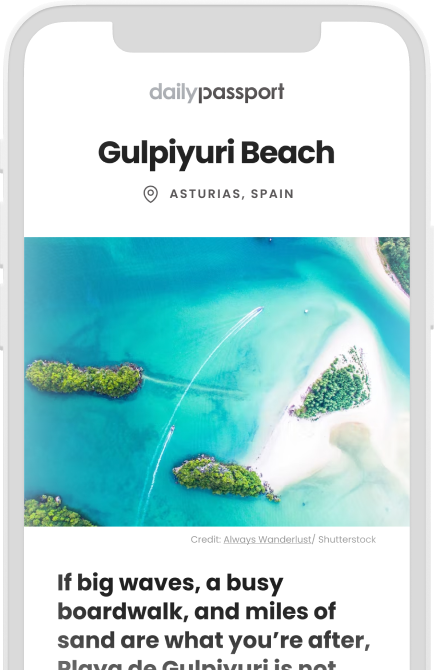 The world is waiting.
Daily Passport is your ticket to the four corners of the earth. Start exploring today.
Please enter valid email.
By subscribing you are agreeing to our Privacy Policy and Terms of Use.