New York City comprises five distinct boroughs — Manhattan, Queens, Brooklyn, the Bronx, and Staten Island — which each have their own presidents and local government. The Big Apple's five boroughs also boast their own unique cultural heritage, and the differences between the various neighborhoods within each borough are what makes New York such a fascinating city to so many. Have you visited all five boroughs? Dive into these interesting facts about the boroughs of New York City.
Staten Island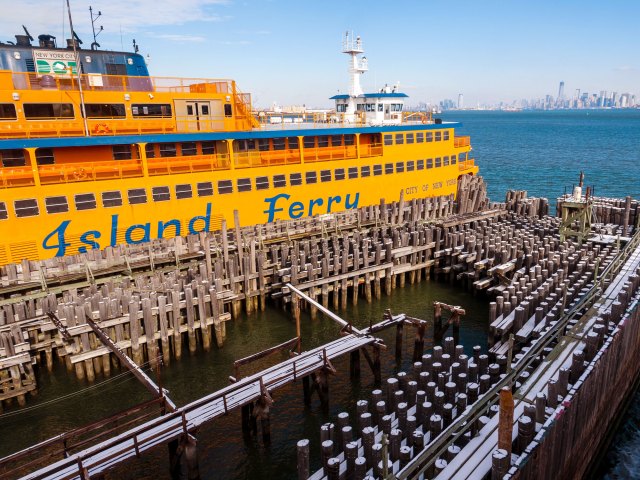 Of the five New York City boroughs, Staten Island is by far the least populated, with just under 500,000 of the 8-million-plus people who call the Big Apple home. But despite its comparatively small population, Staten Island is the third-largest borough by land area, covering 59 square miles, with an additional 44 square miles of water area falling within the borough's limits.
Staten Island is home to a whopping 170 parks encompassing 12,300 acres of protected land. A new park — the largest to be developed in the city in over 100 years — called Freshkills Park is being built on the site that once served as the world's largest landfill. When all phases of construction are finally completed in 2036, it will be nearly three times the size of Central Park in Manhattan. Staten Island is also home to cultural institutions inspired by locations around the world, including the New York Chinese Scholar's Garden, which is based on Ming Dynasty-era gardens and is one of just two authentic classical outdoor Chinese gardens in the U.S. The Jacques Marchais Museum of Tibetan Art showcases art from Tibet, Mongolia, and China within its stone buildings, which are designed to mimic Buddhist mountain monasteries. 
However, no trip to Staten Island is complete without an excursion aboard the famed Staten Island Ferry. These commuter ships run between Staten Island and Lower Manhattan 24 hours a day. The ferry is one of New York City's truly free experiences, taking passengers along the scenic New York Harbor past the majestic Statue of Liberty.
The Bronx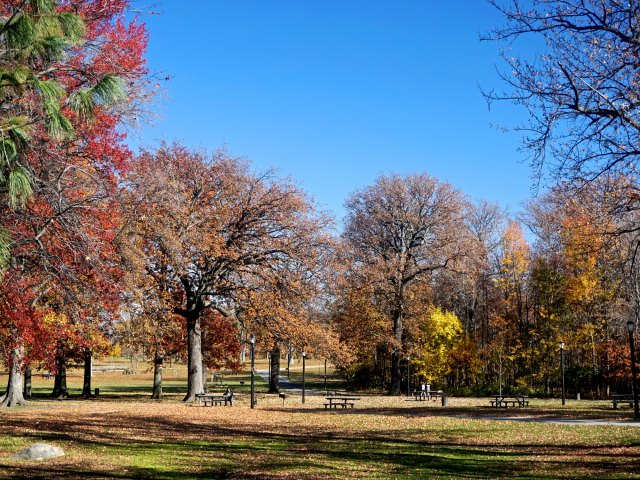 The Bronx borders Westchester County at the northernmost end of New York City. Approximately 1.4 million New Yorkers call the Bronx's 42 square miles of land area home. A quarter of the Bronx is covered by parkland, making it New York City's greenest borough. From Pelham Bay Park to Van Cortlandt Park — the latter of which is home to the first public municipal golf course in the United States, which opened in 1895 — the Bronx has no shortage of hiking trails, fishing holes, and other natural escapes within the city. The Bronx is also home to the New York Botanic Garden, which houses historic plants such as a Japanese winterberry and columnar tulip tree planted back in 1895, as well as a 155-foot-tall tree located in the Azalea Garden.
For other cultural attractions, the Bronx is where you'll find Yankee Stadium, home to the 27-time World Champion New York Yankees baseball team. The current stadium was built in 2009 and is located across the street from Heritage Field, built on the spot where baseball legends such as Babe Ruth and Mickey Mantle once played.
Food lovers in the Bronx can enjoy Italian cuisine up and down the streets of Arthur Avenue. Not to be confused with the Little Italy of downtown Manhattan, Arthur Avenue has origins dating back as far as the 1700s, when the area was home to a tobacco company. In the 20th century, Italian immigrants began migrating to the neighborhood, turning it into the place to visit if you wanted authentic and delicious Italian food. That reputation persists today in local culinary institutions such as Teitel Brothers — which opened its doors in 1915 — and Casa Della Mozzarella — where you can enjoy hand-pulled fresh mozzarella.
Brooklyn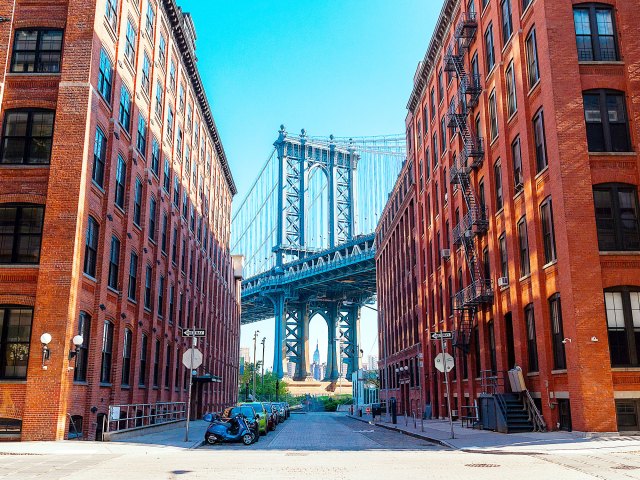 If Brooklyn were its own city, it would be the third-largest city in America, as its 2.7-million-plus residents put its population in line with the entire city of Chicago, Illinois. This historic borough is also a cultural mecca, with the longest-standing public library system in New York City, as well as the Brooklyn Academy of Music, the oldest performing arts center in the U.S., established in 1861.
Brooklyn is also home to around 30 miles of shoreline within its total land area of 71 square miles. That includes beachfronts like Brighton Beach and Coney Island, the latter of which is home to the famed Cyclone roller coaster. The Cyclone first opened on June 26, 1927, and was deemed "a greater thrill than flying an airplane at top speed" by aviator Charles Lindbergh, and remains the world's second-steepest wooden roller coaster.
Brooklyn is also home to Prospect Park, a 526-acre greenspace that opened in 1867. At the time, Prospect Park cost $9.9 million to build, equal to roughly $205 million dollars today. But the investment paid off: Prospect Park has long been a highlight of the borough — particularly amongst picnickers, as it was illegal to picnic in Manhattan's Central Park in the 19th century. It's also a popular filming location for Hollywood movies, including Sophie's Choice, Wolf of Wall Street, and As Good As It Gets.
Queens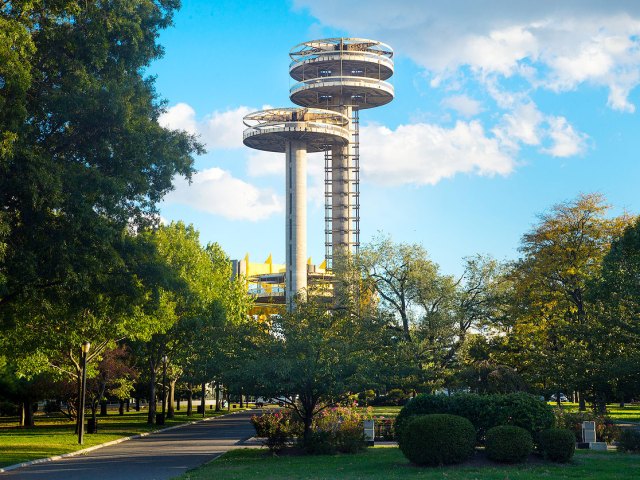 Queens is New York's largest borough by area, spanning 109 square miles of land and 69 square miles of additional water area. With just over 2.4 million residents who call the borough home, Queens is a melting pot of immigrant cultures, with significant Chinese, Indian, and Middle Eastern communities (among many others) who speak almost 150 different languages.
Many historic events have occurred in Queens, including the world's first-ever road paved exclusively for cars, created in 1908 in the Hollis Hills neighborhood. Queens' Flushing Meadows-Corona Park was also the site of the 1964 world's fair, which introduced concepts like videoconferencing, push-button telephones, and the Ford Mustang automobile.
Queens is also home to the New York Mets and the annual U.S. Open tennis tournament, whose finals are held at Arthur Ashe Stadium in Flushing. Furthermore, the borough served as a hub of the burgeoning jazz scene of the 1940s. Artists such as Louis Armstrong — whose Louis Armstrong House Museum is located in the Corona neighborhood — and Ella Fitzgerald moved to Queens to escape segregation amongst music clubs elsewhere in the city at the time. It was also where the influential punk band the Ramones grew to fame, and they famously sang about the borough's beloved Rockaway Beach in a 1977 hit song.
Manhattan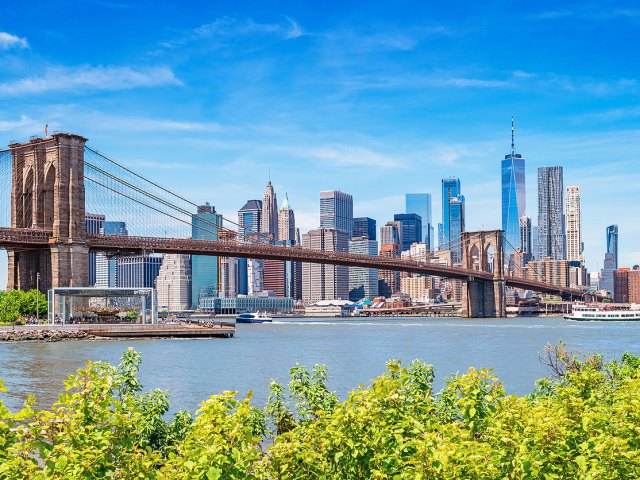 Manhattan is New York City's smallest borough by area, totalling only 23 square miles of land. But what really separates Manhattan from other boroughs is its population density — it's home to 1.63 million people and is also the most densely populated county in the U.S. The borough is home to iconic skyscrapers such as the Empire State Building, One World Trade Center (the tallest building in the Western Hemisphere at 1,776 feet), and Central Park Tower — a residential complex that looms over its namesake 840-acre greenspace.
Manhattan is also home to legendary cultural institutions such as the Metropolitan Museum of Art and the Museum of Modern Art. At the northern tip of Manhattan sits the Cloisters, America's only museum dedicated exclusively to Middle Age-era art and architecture. The Cloisters first opened its doors in 1938 and is highlighted by three medieval chapels and several gardens found throughout the property.
Manhattan also has a few interesting quirks, including the Hess Triangle in Greenwich Village. This 500-square-inch concrete triangle is the smallest piece of private property anywhere in New York City. Though it serves no real purpose, it exemplifies the strange and unique history of the island as a whole.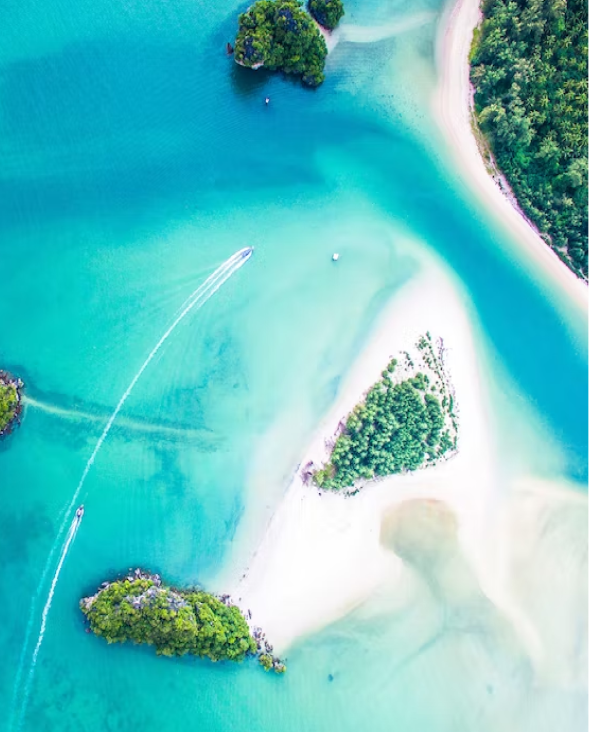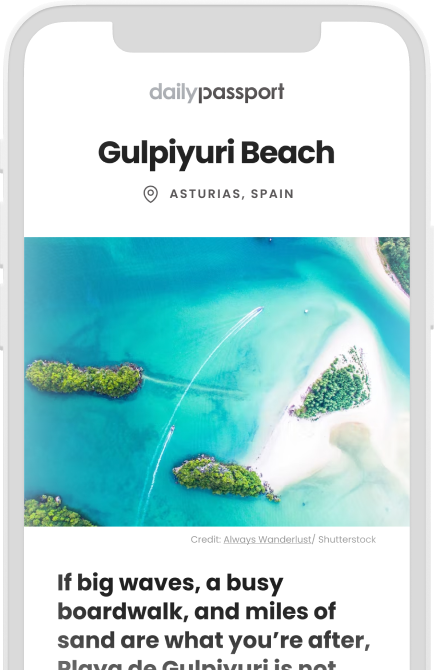 The world is waiting.
Daily Passport is your ticket to the four corners of the earth. Start exploring today.
Please enter valid email.
By subscribing you are agreeing to our Privacy Policy and Terms of Use.