An estimated 4.3 billion people — over 55% of the world's population — reside in urban settings, and that number is expected to double in size by 2050. A metropolitan area is defined as a major city and its surrounding suburbs, plus any nearby towns and cities that are directly influenced by the major city in an economic and social fashion. Below, discover the top eight largest metro areas by population on the planet.
8. Lagos, Nigeria – 21 Million People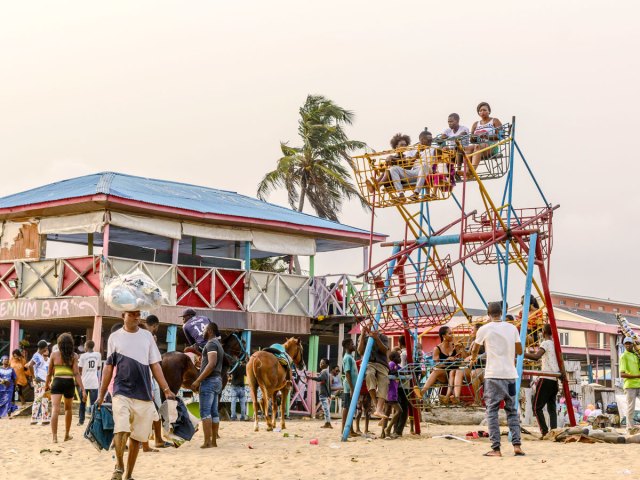 Sprawling inland from the Gulf of Guinea, the Lagos metropolitan area is the largest urban region in Africa. It is part of the Lagos state, which covers over 1,300 square miles and includes the four administrative divisions of Ikeja, Ikorodu, Epe, and Badagry. Once the capital of Nigeria until it was moved to Abuja in 1991, Lagos is a major center for culture and education, home to institutions such as the University of Lagos and Nigerian National Museum. 
The geography of Lagos, a bustling port and Nigeria's largest city, is characterized by a system of islands and lagoons connected to the mainland by bridges. By the 15th century, a large community of Yoruba fisherpeople had settled on Lagos Island. Today, Lagos is not only the Yoruba peoples' most important city but also a melting pot of many other cultures.
7. São Paulo, Brazil – 21.7 Million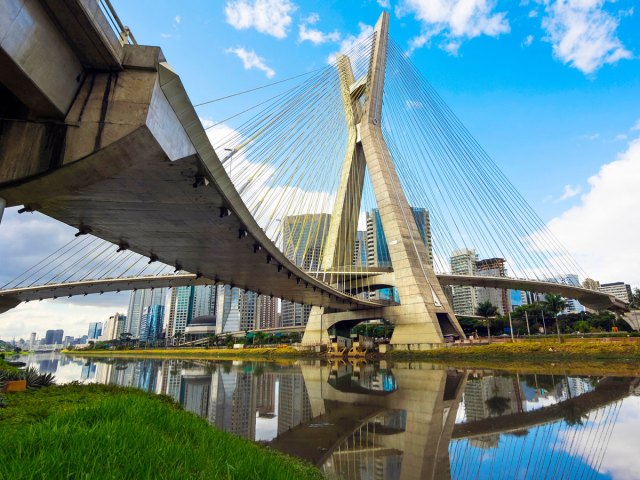 With the city of São Paulo at its core, Greater São Paulo encompasses over 3,000 square miles of municipalities and other major cities such as Guarulhos. A financial and economic powerhouse, the area is home to Brazil's largest employment base. One of the prime factors leading to São Paulo's economic dominance was the rise of coffee exports and industrialization in the late 1800s.
Toward the south of the metro area, the ABC Region, incorporating the municipalities of Santo André and São Bernardo do Campo, is home to major industrial and car manufacturing corporations. Famed for its vibrant food and arts scene, São Paulo features modern skyscrapers that rise above historic neighborhoods and traffic-filled streets.
6. Mexico City, Mexico – 21.8 Million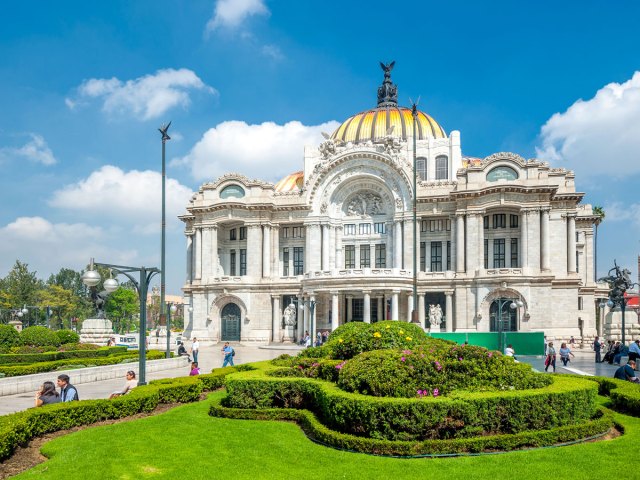 Officially called the Metropolitan Area of the Valley of Mexico, Greater Mexico City is the conurbation that wraps around Mexico City, the capital of Mexico located at 7,350 feet above sea level. It incorporates three states: the state of Mexico (aka EdoMex), Morelos, and Hidalgo. EdoMex, which borders Mexico City on all three sides, gets its original name, Mexico, from the Mexica peoples who were banished from the city by the Spanish.
Mexico City itself was built on the site of Tenochtitlan, the capital of Aztec Empire, which flourished in the area from around 1300 until the Spanish conquered it in 1521. Alongside archaeological sites such as the Templo Mayor are more modern culture treasures such as the Palacio de Bellas Artes, a vibrant street food scene, and lush urban parks.
5. Mumbai, India – 24.4 Million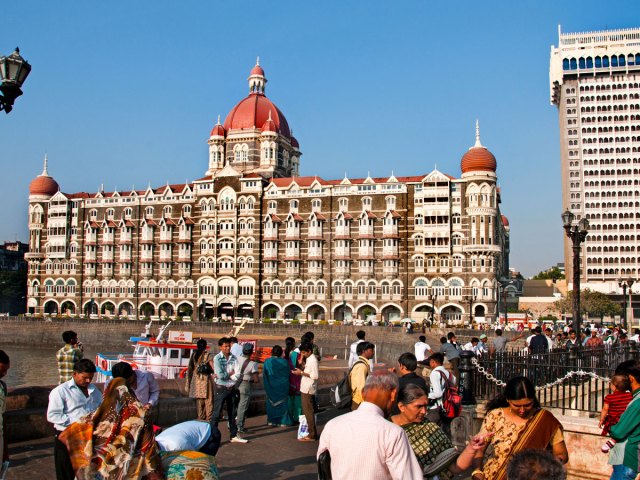 The Mumbai Metropolitan Region (MMR) forms a significant part of India's economic and cultural landscape. Occupying around 2,450 square miles, it includes the city of Mumbai and several important districts in the state of Maharashtra, including Thane and Navi Mumbai. Also within the region are over a thousand traditional villages.
Mumbai (formerly known as Bombay) is the embodiment of old-meets-new. Here, sacred Hindu monuments like Shree Siddhivinayak Temple contrast with the glitzy skyscrapers of Bandra West. Mumbai is known for being the center of Bollywood filmmaking, for its love of cricket, and for its bustling markets. To the west, Navi Mumbai is among the world's largest planned cities. It was built in the 1970s to ease population congestion in Mumbai proper.
4. Seoul, South Korea – 25.5 Million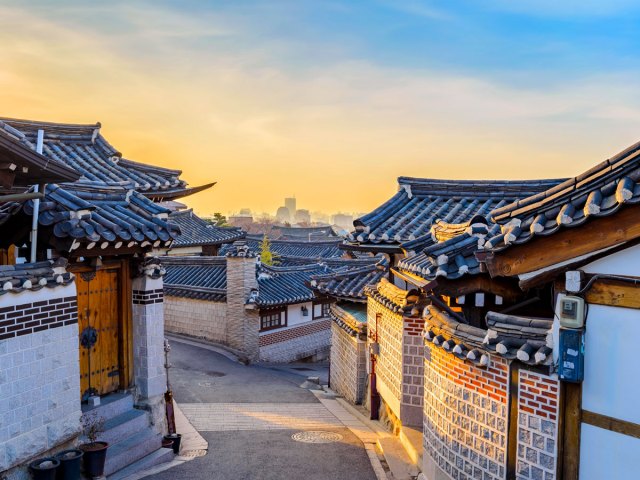 Occupying much of the northwestern part of South Korea, the Seoul Metropolitan Area is the economic, political, and cultural center of the country. This rapidly developing area accounts for almost 12% of South Korea's land area. It includes the administrative districts of Seoul Special City, Incheon Metropolitan City, and Gyeonggi-do. As of 2021, 28 of the nation's 77 cities were located within the metropolitan area's boundaries.
For visitors, the ancient streets of Bukchon Hanok Village and royal Gyeongbokgung Palace are among must-see attractions. Meanwhile, Namsan Mountain Park and Seoul Forest Park offer a nearby escape to nature.
3. National Capital Region, India – 29 Million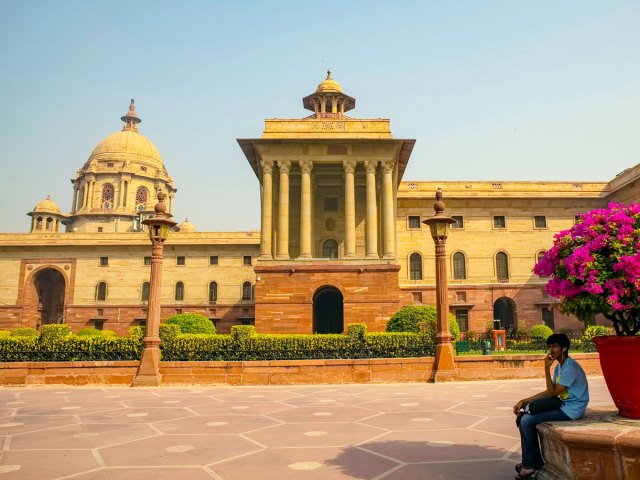 India's National Capital Region is the country's most populous metropolitan area. Situated in northern India, it comprises the National Capital Territory of Delhi and 20 districts scattered around the neighboring states of Haryana, Uttar Pradesh, and Rajasthan.
The region's most important city is Delhi, which is itself split into Old Delhi and New Delhi, and home to over 11 million of the region's nearly 30 million inhabitants. It serves as India's capital and seat of government. Defined by a diverse and fast-paced lifestyle, Delhi is home to iconic sites like Chandni Chowk bazaar, the Red Fort, and Jama Masjid.
2. Jakarta, Indonesia – 33.4 Million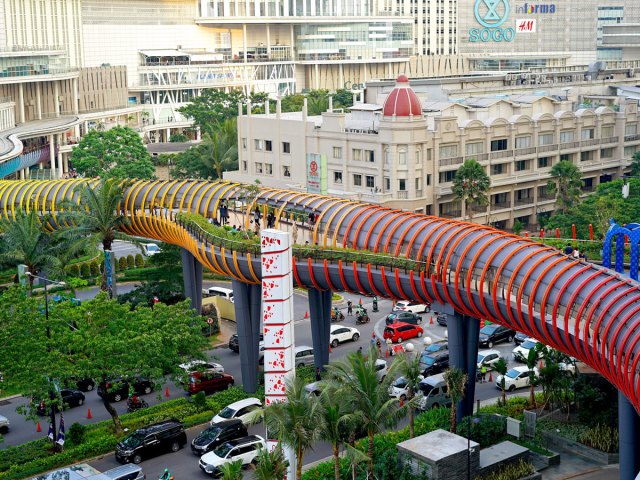 Centered on Indonesia's vibrant capital of Jakarta, the Greater Jakarta area is made up of five cities and three regions. It's often referred to as Jabodetabek, which is a portmanteau that uses the first two letters of the cities of Jakarta, Bogor, Depok, Tangerang, and Bekasi.
Jakarta itself is home to 10 million residents and exhibits a fascinating blend of traditional and contemporary culture. The city's Dutch-built Kota Tua (Old Town), energetic Glodok (Chinatown), and Sunda Kelapa port contrast with the glitzy Grand Indonesia Mall and modern Museum MACAN. Yet despite Jakarta's cultural and historical significance, there are plans to build a new capital city called Nusantara on the eastern side of the island of Borneo.
1. Tokyo, Japan – 37.3 Million
The world's most populous metropolitan area is home to roughly 30% of Japan's entire population. Located on the island of Honshu, itself one of the world's most populous islands, the metro area it features not only the city of Tokyo, Japan's capital, but also its encompassing prefectures of Saitama, Chiba, Kanagawa, Ibaraki, Tochigi, Gunma, and Yamanashi.
Throughout the region, modern infrastructure rubs shoulders with ancient buildings, all while being enveloped by striking natural beauty. In Tokyo, it's common to look out at neon-lit skyscrapers, nearby age-old temples like Meiji Shinto Shrine, and Mount Fuji in the distance. Tochigi dazzles with volcanic scenery and Nikko National Park, while Yamanashi is considered the gateway to Mount Fuji. The area also includes the Izu and Ogasawara islands, the latter a playground for beachcombing, hiking, and wildlife watching.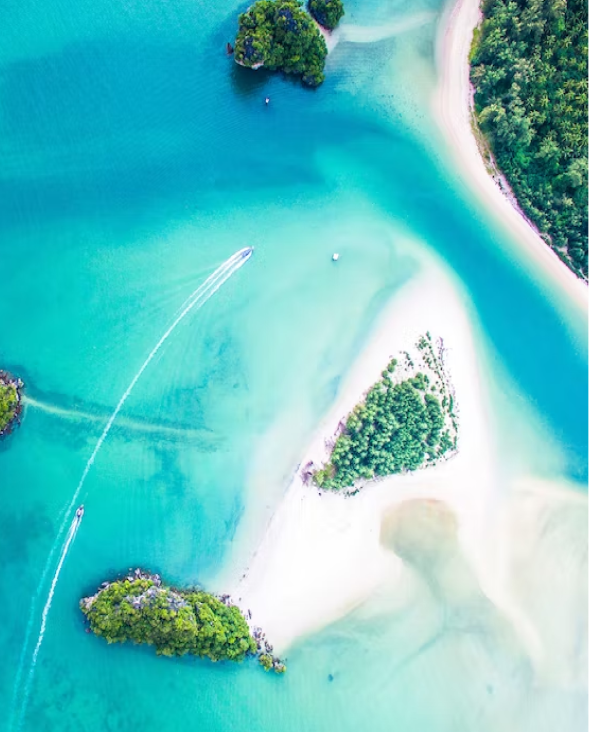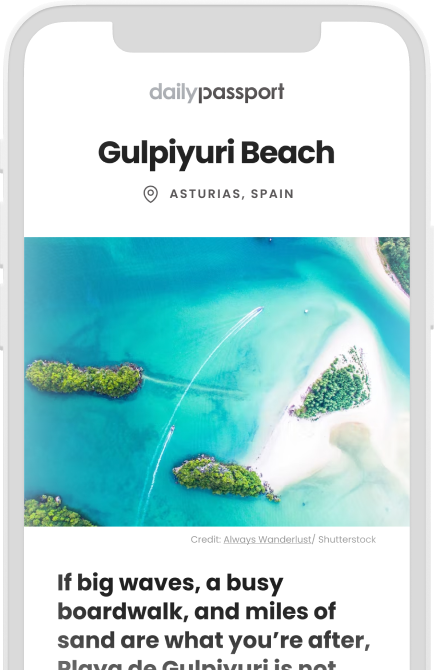 The world is waiting.
Daily Passport is your ticket to the four corners of the earth. Start exploring today.
Please enter valid email.
By subscribing you are agreeing to our Privacy Policy and Terms of Use.