Who wouldn't like to kick back and make themselves at home in a castle? There's plenty of room to roam around, luxurious furniture and artwork, and maybe even a moat — pretty comfortable accommodations, all things considered. And when the owner of a castle passes away, who's to say they wouldn't still like to stick around? For whatever reason, castles seem to be a favorite with phantoms. Here are six such paranormal palaces perfect for visiting on your next ghostly getaway. 
Leap Castle, Ireland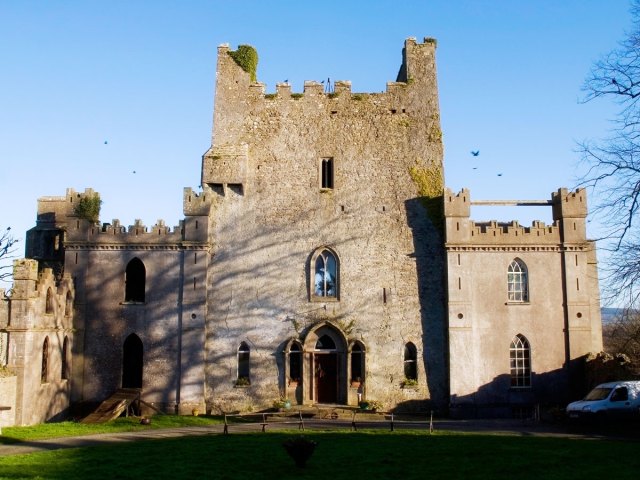 This 15th-century County Offaly fortress bears the title of "Ireland's Most Haunted Castle," and for good reason. The brothers of Clan O'Carroll, who ruled over the area when the castle was built, battled bitterly — including at one particularly memorable mass when one brother stabbed and killed another (who happened to be a priest) in what is now referred to as "the Bloody Chapel." But the piece de resistance of this spooky stronghold is a trapdoor that opens to a spike-filled dungeon. Three cartloads of human bones were found among the spikes when the dungeon was discovered during renovations in 1922, leading to many reported paranormal sightings in the years since.
Bran Castle, Romania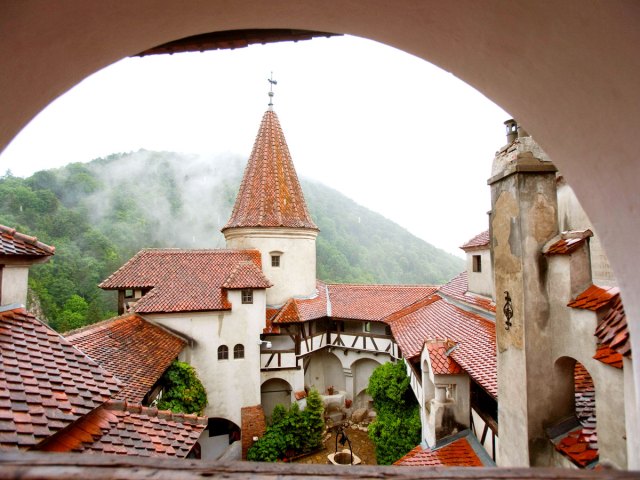 The medieval beauty of Romania's Bran Castle wouldn't look out of place in a Disney movie. But the elegant stone structure — situated in the Carpathian Mountains, on the border between Transylvania and Wallachia — appears to be a bit more sinister than Cinderella's castle. The Irish writer Bram Stoker used the castle as the inspiration for his Gothic horror novel Dracula, despite never having actually visited the location. Even without a vampire, Bran Castle has more than enough ghost stories, as it was the actual home of Vlad Tepes, a 15th-century military leader better known as Vlad the Impaler for his brutal persecution of his enemies. The screams of his victims are said to still echo through the castle, which hosts paranormal investigators — and an over-the-top annual Halloween bash.
Himeji Castle, Japan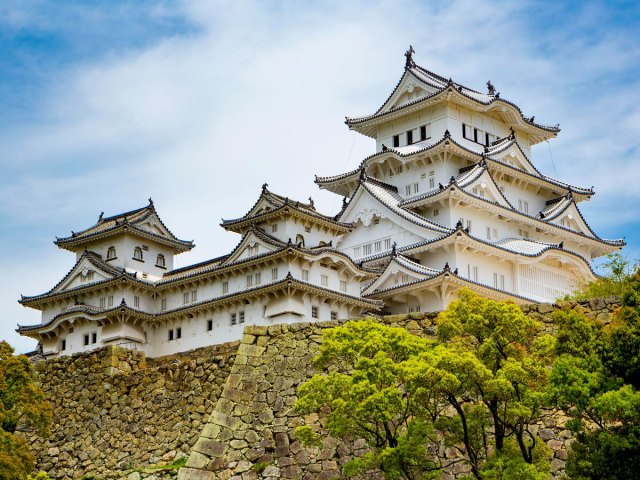 Japan's largest castle has a ghostly history worthy of a Hayao Miyazaki fantasy. The feudal complex, located outside of Kobe, was named a UNESCO World Heritage Site in 1993 as "the finest surviving example of early 17th-century Japanese castle architecture." Nicknamed the "White Egret" for its snowy walls, Himeji Castle is also famous for the vengeful ghost who, according to legend, walks among the castle and grounds. Legend has it that even though the Edo-era hilltop fortress is said to be protected from evil spirits by magic-imbued tiles, it is home to the ghost of Okiku, a young servant who was falsely accused of stealing tableware and executed after rejecting the advances of a samurai.
Larnach Castle, New Zealand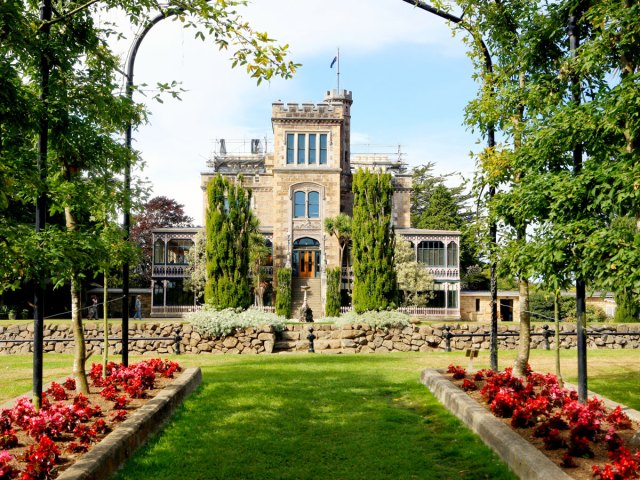 When touring this picturesque Gothic Revival castle on New Zealand's Otago Peninsula, listen for a whisper in your ear or wait for a cool tap upon your shoulder. It might be the ghost of Kate, the young spirit who's said to be especially fond of Larnach Castle's ornate 3,000-square-foot ballroom. Businessman and politician William Larnach built the magnificent estate, New Zealand's only castle, in 1871 for his wife Elizabeth. The construction and decorations took almost 15 years to complete, and the ballroom's opening coincided with the 21st birthday of their eldest daughter, Kate. The young woman — who tragically died of typhoid at the age of 26 — is said to be one of several spirits responsible for the ghostly goings-on at this eerie estate.
Casa Loma, Canada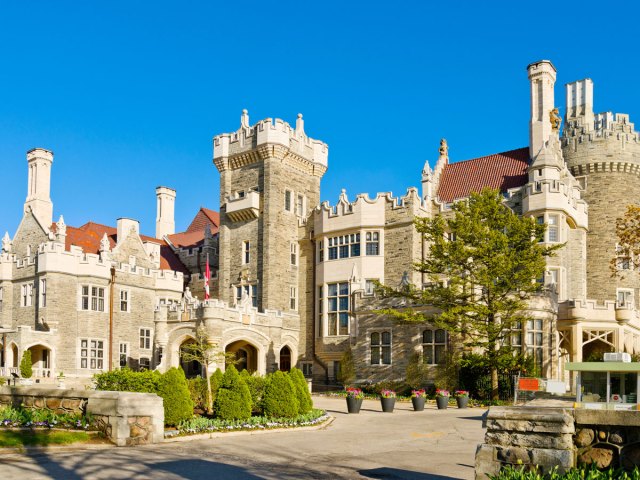 You may already be familiar with the supernatural apparitions at this grand mansion often called "Toronto's Camelot." That's because the imposing Gothic Revival estate in midtown Toronto has appeared in X-Men (as the Xavier School) as well as in many other films, and its castlelike resemblance to Hogwarts has made it the site of many Harry Potter-themed events. Casa Loma was built from 1911 to 1914 by stockbroker Sir Henry Pellatt and later filled with many European treasures. Its original owner and his wife, Lady Mary, reportedly still appear, as does the specter of a maid who died during the Great Flu of 1918. The haunted history of the castle makes it a favorite for Halloween festivities. 
Castle of Good Hope, South Africa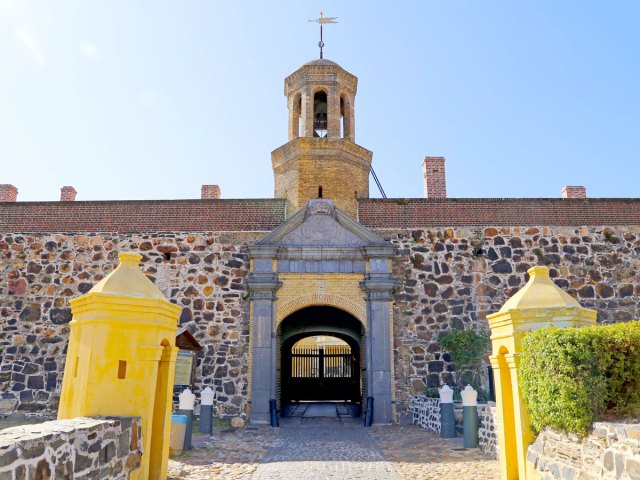 A large black dog that viciously leaps at visitors before vanishing into thin air, a light that turns itself off and on, and a bell that rings with no one at the rope are just a few of the alleged apparitions that can be found at the optimistically named Castle of Good Hope. The oldest building in South Africa, the Cape Town defensive structure was built in 1679. It once held a notorious prison containing a dungeon, which, during winter floods, drowned its prisoners — who are said to now roam the castle as ghosts and haunt its visitors.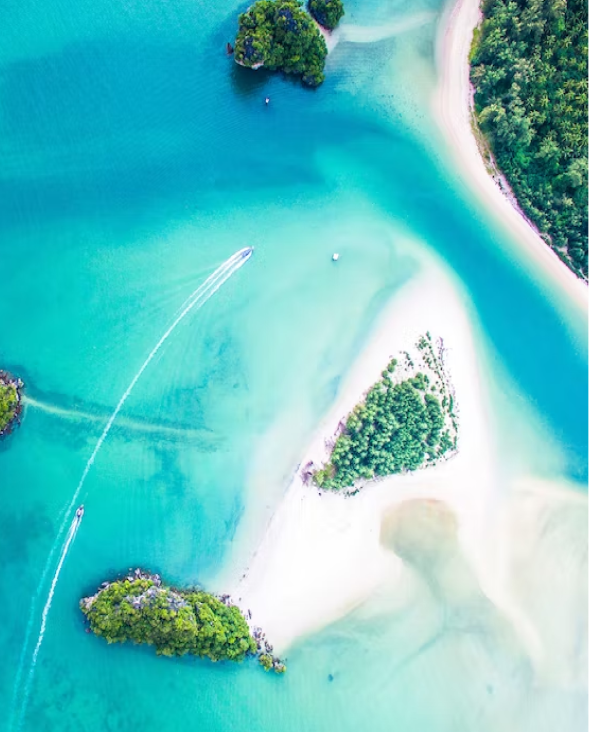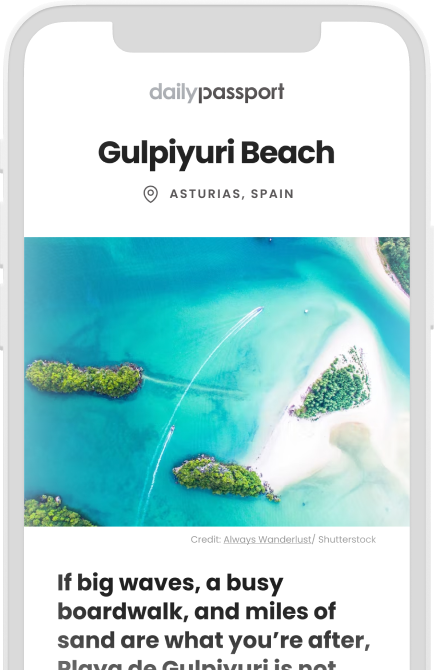 The world is waiting.
Daily Passport is your ticket to the four corners of the earth. Start exploring today.
Please enter valid email.
By subscribing you are agreeing to our Privacy Policy and Terms of Use.