Everyone knows which cities the Big Apple, the City of Brotherly Love, Sin City, and the City of Lights refer to, right? (New York, Philadelphia, Las Vegas, and Paris, respectively, of course.) But beyond the very famously nicknamed cities of the world are global metropolises with quirkier, less obvious, but very fun aliases. (Where is Land of the Drizzle and Bride of the Sea, anyway?) Ahead, find out more about 10 evocative, weird city nicknames that are probably new to you.
Bride of the Sea: Venice, Italy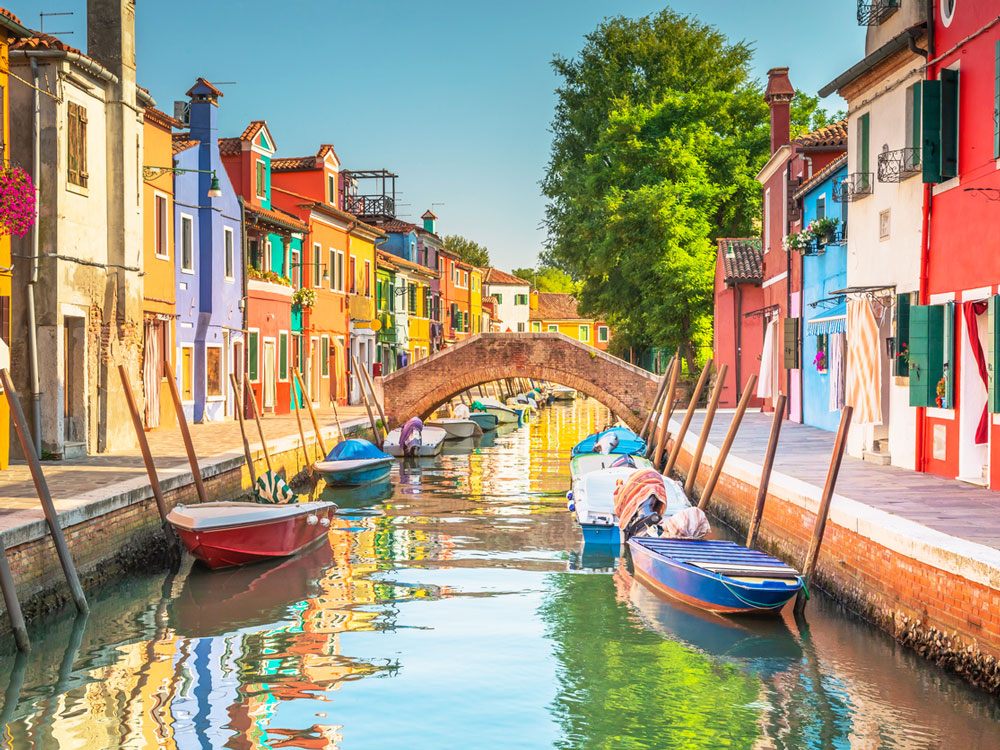 While Venice is known for its romantic canals — and the musical gondoliers who navigate them — you may be surprised to find out that geographically, the city consists of more than 100 diminutive islands connected by bridges. Its nuptial-themed nickname comes from an annual ceremony that dates back to 1000 CE, known as the Marriage of the Sea. During these events, Venice's doge — or chief magistrate — sails out into the Adriatic Sea and tosses a ring into its waters, speaking the words, "I wed thee, O Sea, in token of true and lasting dominion." With that, Venice and the Adriatic renew their vows on a centuries-long "marriage."
City of Dreaming Spires: Oxford, England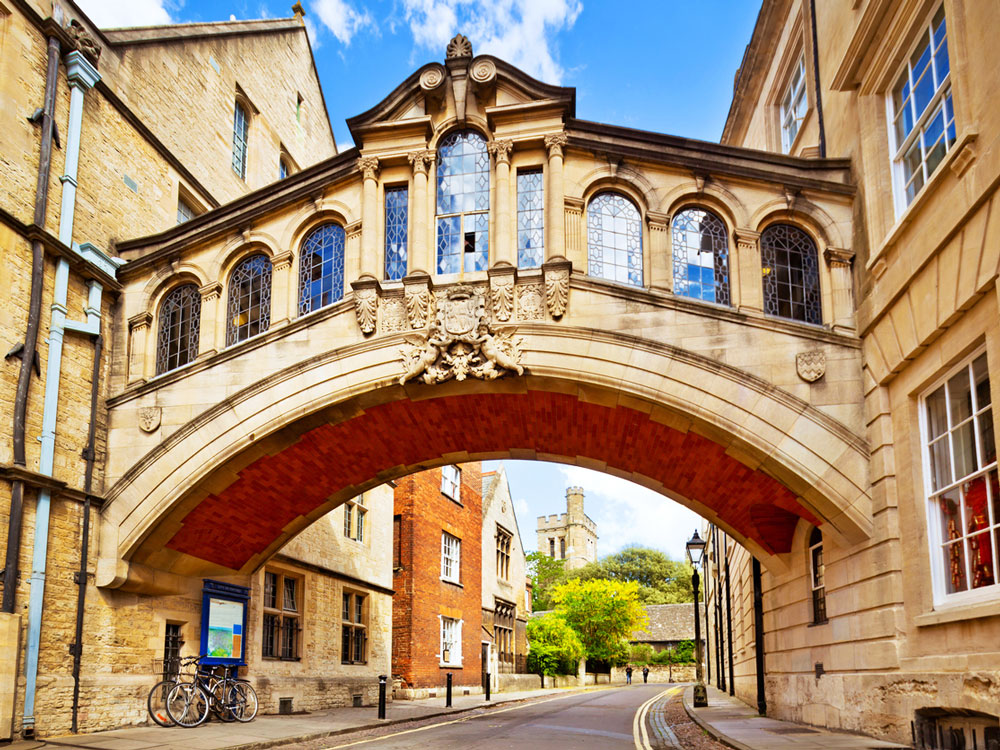 The English city (technically county town) of Oxford houses the oldest university in the English-speaking world. Whereas the campuses of many American colleges are often enclosed and relatively compact, the University of Oxford is spread throughout the city from which it gets its name. Consequently, the architecture of the institution and that of the municipality are one in the same. The city gets its somnolent nickname from its many striking, steeple-topped edifices, like the 12th-century Norman-style Christ Church Cathedral. The Victorian poet Matthew Arnold deemed these "dreaming spires" in his 1864 poem "Thyrsis."
The Learned, The Fat, The Red: Bologna, Italy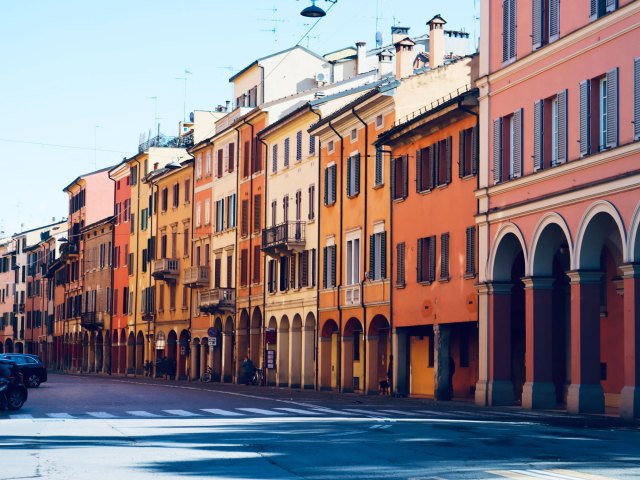 Like Oxford, Bologna is home to an important and historic university, which was founded in 1088. Along with several Popes, many famous Italian scholars and writers — Nicolaus Copernicus, Dante Alighieri, and Petrarch among them — have studied at the University of Bologna, hence the first element of Bologna's nickname, "The Learned" (La Dolta). If you're a fan of Italian cuisine, "The Fat," or La Grassa, will be pretty self-explanatory. Bologna is known as the country's culinary capital, and classic dishes like tagliatelle al ragù (pasta bolognese) and tortellini in brodo (tortellini in broth) originated here. Finally, "The Red," or La Rossa, has nothing to do with marinara or wine, and everything to do with the city's historical connection to left-wing, anti-facist politics.
City of the Violet Crown: Athens, Greece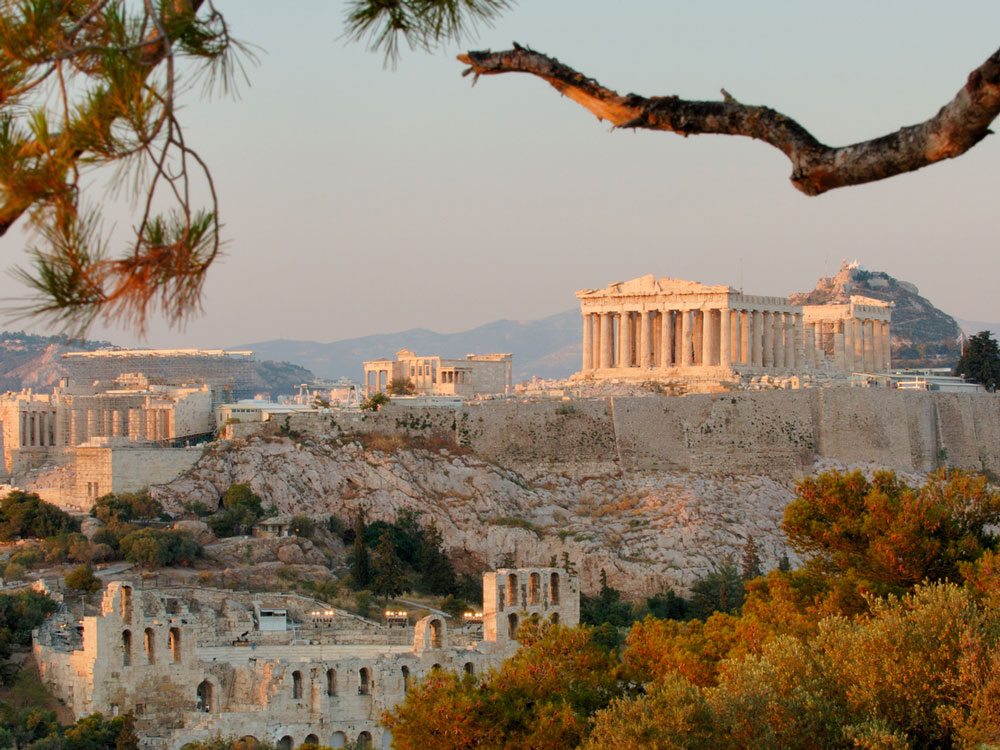 There is some debate as to whether Austin, Texas, deserves to be called the "City of the Violet Crown" instead, but the Greek capital's claim to the sobriquet is certainly more ancient. It originates with the poet Pindar, who lived from 518 to 438 B.C. While much of Pindar's poetry has been lost, one of his surviving fragments says of Athens: "City of Light, with your violet crown, beloved of poets, you are the Bulwark of Greece." More than two millennia later, the legendary American short story writer O. Henry reiterated Pindar's description to compare Austin to Athens.
End of the World: Ushuaia, Argentina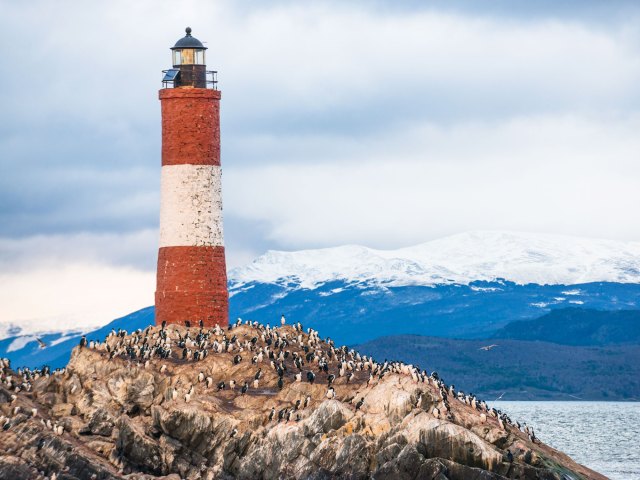 The capital of Argentina's Tierra del Fuego ("Land of Fire") province, Ushuaia sits on the Beagle Channel at the southernmost tip of South America. Besides a series of small islands to the south, the nearest land mass is Antarctica. This explains its somewhat daunting nickname, "End of the World." While Ushuaia's novelty factor plays a large part in attracting hundreds of thousands of visitors every year, this remote locale is also known for its impressive natural beauty and eco-tourism. Many visitors opt for a 15-minute boat ride to Martillo Island to see the large colonies of Gentoo and Magellanic penguins between September and April.
Bluff City: Memphis, Tennessee
Though Memphis is located in Tennessee, it sits squarely on the banks of the Mississippi River, surrounded by its bluffs, steep banks that flank bodies of water. They are one of the Mississippi's most attractive natural features, and several notable bluffs are located in or close to Memphis. According to knowledgeable Memphians (the official name for people from Memphis), this is how the city got its nickname. The Chickasaw Bluff, for example, is an enormous landmass that stretches between the cities of Fulton and Memphis, rising 50 to 200 feet over the banks of the Mississippi. Named for the Chickasaw people, who once occupied most of the southeastern United States, the Chickasaw Bluff is particularly prominent in downtown Memphis.
Land of Drizzle: São Paolo, Brazil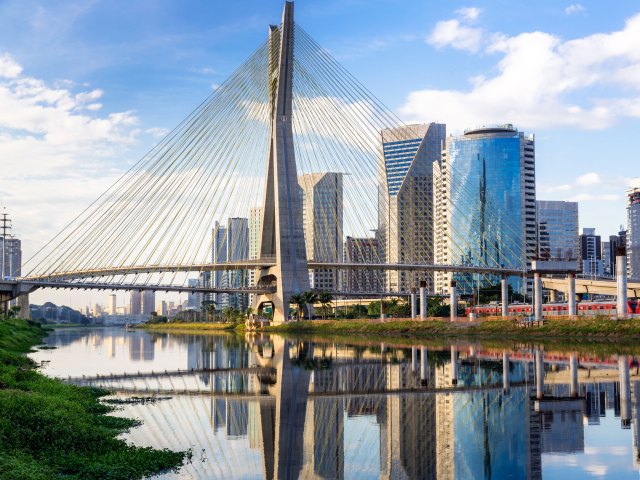 While we tend to associate Brazil with sunshine and beaches, it is a massive country with a varied climate and diverse geography. São Paolo, Brazil's financial center, is known for its damp weather, which is (perhaps unsurprisingly) how it came to be called the Land of Drizzle. Residents of São Paolo have a love-hate relationship with this meteorological situation: On one hand, it causes troublesome floods; on the other, it allows for a plentiful water supply. São Paolo's rainfall averages around 57.3 inches per year, but don't let that deter you from experiencing one of Brazil's most vibrant cities — after all, Rio de Janeiro, beloved for its sunbathing potential and outdoor parties, still receives 50.3 inches per year.
Tiger Town: Oslo, Norway
Though a vulnerable population, tigers can be found in 13 countries around the world. None of these 13 are Norway. So where does Oslo's nickname come from? One clue can be found in front of the Norwegian capital's Central Station, where the hulking bronze form of a tiger stands guard. Sculpted by the artist Elena Engelsen in honor of Oslo's 1,000-year anniversary, which occurred in 2000, the tiger statue pays tribute to the Norwegian writer Bjørnstjerne Bjørnson, whose poem "Sidste Sang" ("Last Song") describes a metaphorical battle between a horse and a tiger. In the metaphor, the horse is said to represent the peaceful countryside, while the tiger represents the dangerous city. Of course, Oslo is no longer dangerous — Norwegians now interpret the tiger as having to do with the edgy excitement of urban life.
City of Sails: Auckland, New Zealand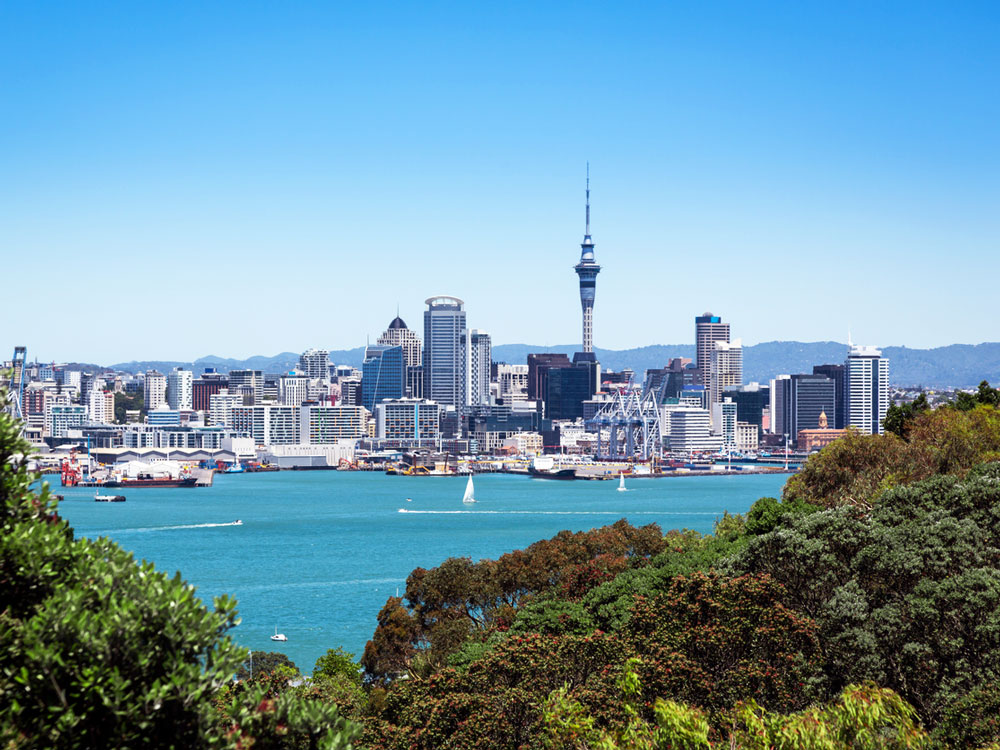 Home to over 10,000 miles of coastline and 500,000 sailboats and yachts, New Zealand's largest city is a phenomenal destination for sailing, which is why it's also known as the City of Sails. Unsurprisingly, New Zealand fields an excellent national sailing team, which has won virtually every major international regatta, including the America's Cup three times. Experts and amateurs alike take to the waters both in Auckland and New Zealand overall: An estimated 300,000 people belong to the 120 sailing clubs throughout the country, which is quite a lot in a country of only 4.3 million.
Rose-Red City: Petra, Jordan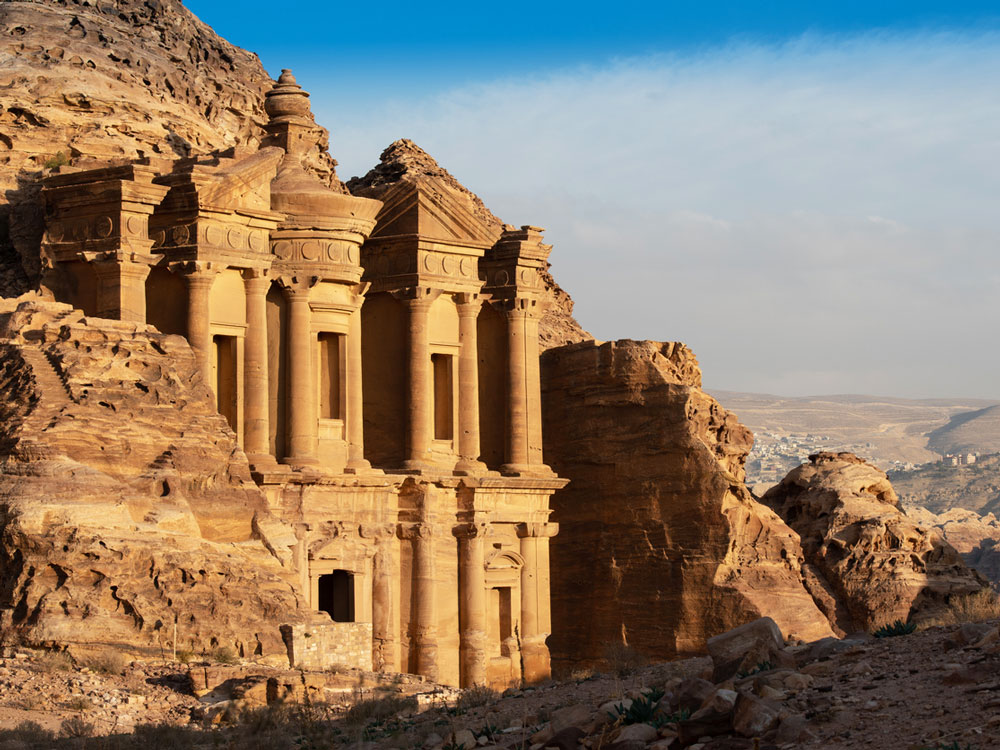 Beginning around the fourth century B.C., the Nabataean city of Petra, in southeastern Jordan, was a major stopping point for caravans full of traders carrying incense, spices, and other desirable wares. Now, Petra is a renowned tourist destination, visited by people from all over the world who come to see how an ancient civilization carved such elaborate, intricate facades into sandstone rock formations. Though sandstone comes in many different colors, these particular formations are pinkish, which accounts for Petra's nickname of the Rose-Red City. Designated a UNESCO Heritage site since 1985, Petra was basically lost to the outside world until the 19th century, when it was rediscovered by a Swiss scholar and explorer.
Featured image credit: Dan Rooney/ Unsplash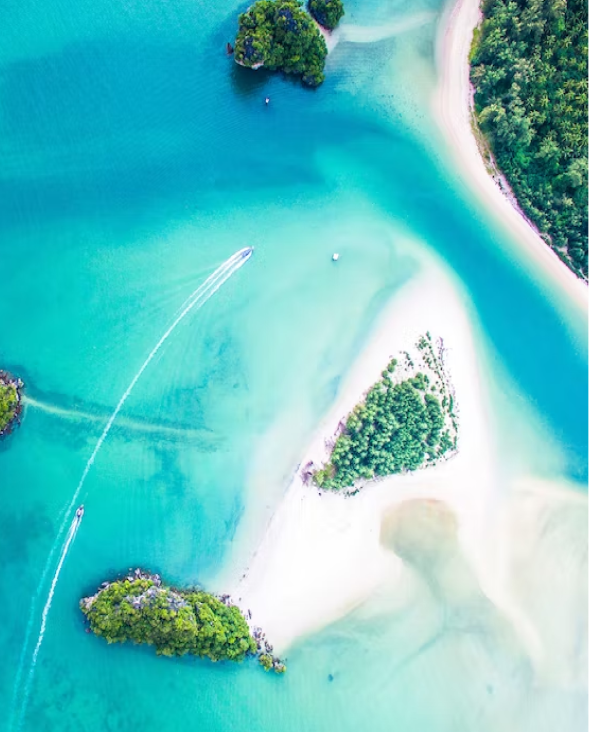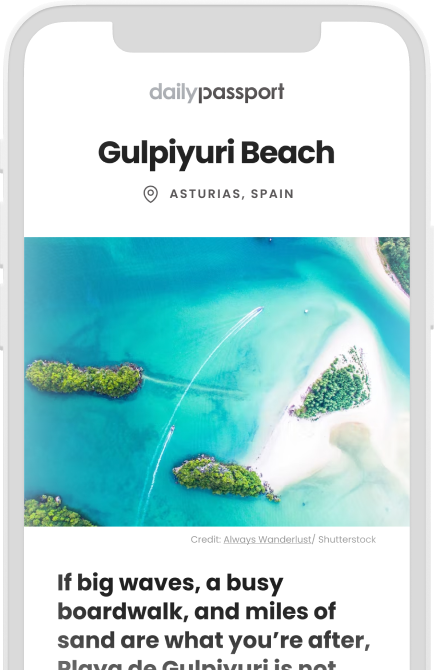 The world is waiting.
Daily Passport is your ticket to the four corners of the earth. Start exploring today.
Please enter valid email.
By subscribing you are agreeing to our Privacy Policy and Terms of Use.