Consider yourself a seasoned traveler? Already checked iconic landmarks like Taj Mahal, the Eiffel Tower, and Machu Picchu off your list? Though the number of truly off-the-beaten path places to visit is dwindling as global tourism booms, there are a handful of countries where you can still immerse yourself in local culture without hordes of other tourists. From a hard-to-pronounce European microstate to an exotic South Pacific kingdom, here are six magical — and rarely visited — countries you should consider visiting.
Liechtenstein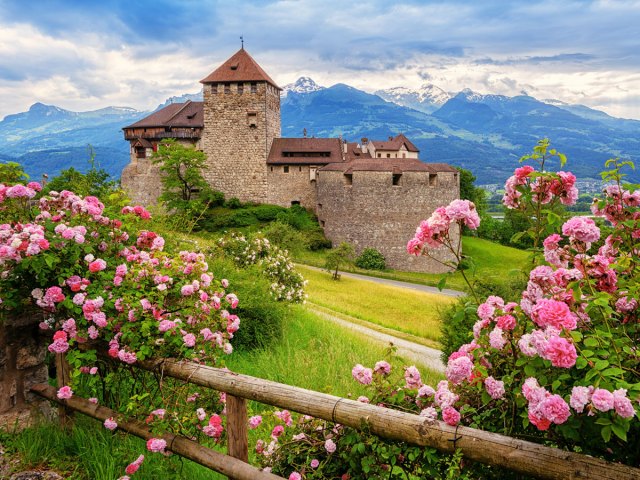 Liechtenstein, a tiny German-speaking country nestled between Austria and Switzerland, is doubly landlocked. In other words, it's a landlocked nation surrounded by landlocked nations — and it's one of only two in the world, along with Uzbekistan. But don't let the lack of beaches (or airports) keep you away — Liechtenstein's alpine terrain, medieval architecture, and fairytale vistas are an epic draw. 
As are its historic castles and fortresses. Dating from the 12th century, the striking Vaduz Castle overlooks the capital of Vaduz and houses the royal family. Visitors can't tour the fortress, but the famous Burg Guternberg (Gutenberg Castle) in the charming town of Balzers is open to the public, who wish to explore the beautiful rose gardens and medieval castle's interior.
The majestic Central Alps stretch across about half of Liechtenstein, making mountain activities a high point of any visit. Winter offers world-class skiing without the crowds, while warmer weather makes for incredible hiking and biking — not to mention an opportunity to explore the country's hillside wineries.
Moldova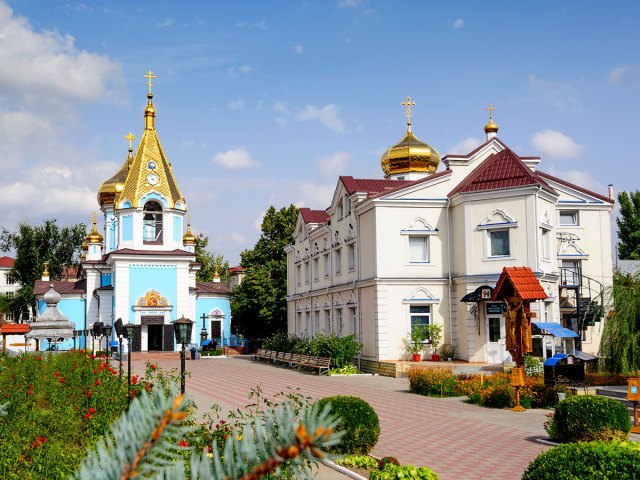 Travelers seeking a secluded escape — or a great glass of wine — should consider Moldova. Located between the Ukraine and Romania, this small, landlocked country offers a budget getaway amidst rolling, green pastures and picturesque vineyards.
Wine is a huge part of the country's heritage — with a host of hyper-local and more well-known European varietals produced in the region for at least 5,000 years. In fact, the world's largest wine collection is in Moldova. Located at Mileștii Mici vineyard outside the capital of Chișinău, the property's labyrinth of underground storage tunnels house over 1.5 million bottles. Touring the site and visiting the tasting room are a must.
The official language of Moldova is Romanian, but Russian is also widely spoken. You'll hear a mix of both in Chișinău, which features elegant, Old World European and stark, Brutalist-style Soviet architecture amid manicured parks, lively wine bars, and several museums. Just outside of town is Orheiul Vechi (Old Orhei), a historical and archeological complex featuring a series of ancient caves and a monastery dating from the 13th century. The site is an ongoing archaeological dig and is considered one of the country's most important historical locations.
New Caledonia
An easy flight from New Zealand or Australia, New Caledonia is an archipelago and French territory in the Pacific Ocean. Best known for its picture-perfect, white sand beaches and its diverse marine life, New Caledonia famously attracts scuba divers and snorkelers who come to explore inlets and lagoons that are alive with sea turtles, dozens of species of shark, and the dugong — a marine mammal closely related to the manatee.
Meanwhile, one of the world's largest barrier reef systems surrounds the main island of Grand Terre. The Natural Park of the Coral Sea, the world's second-largest marine preserve home to colorful coral and fish, encompasses 95% of the waters surrounding New Caledonia.
A visit to the capital of Nouméa is a must. In addition to high-end boutiques, you'll find a plethora of French bistros and seafood restaurants, wine bars, and gourmet markets selling imported French cheeses and other delicacies. Another popular stop is the Isle of Pines, a striking island famous for its towering evergreens that juxtapose otherworldly turquoise waters. Romantics will want to fly over the Heart of Voh. Only visible from the sky above, this heart-shaped swamp within a mangrove forest is a breathtaking natural phenomenon.
Brunei
A tiny nation on the island of Borneo — Brunei is one of the least-visited countries in the world. Nature lovers seek out the small sultanate for its virgin rainforests. While other territories on the island have cleared much of their forested land, Brunei boasts lush jungle habitat including the massive Ulu Temburong National Park. Covering more than 120,000 acres, the park is accessible via longboat ferry and offers guided jungle trekking, canopy walks, and swimming in natural pools. That said, only 1% of this massive, unspoiled forest is accessible to visitors.
Architecture buffs will also enjoy a trip to Brunei since the country offers some of the most beautiful Islamic architecture in the world. The capital of Bandar Seri Begawan is home to the Jame' Asr Hassanil Bolkiah Mosque, which features 29 golden domes. Additionally, strolls through the city's squares and open markets, which buzz in the shadows of the opulent royal palace of Istana Nurul Iman, are a must visit. As is the floating village of Kampong Ayer. Foodies will revel in the country's signature fried rice and noodle dishes that fuse the flavors of Malaysia, Singapore, and Indonesia.
St. Vincent and the Grenadines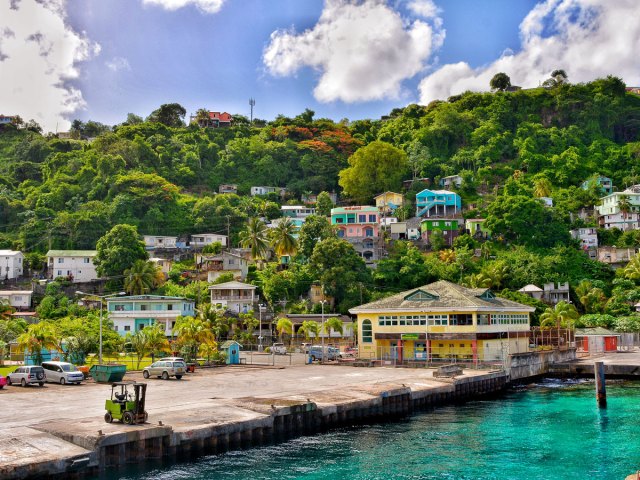 A necklace of Caribbean islands adjacent to Saint Lucia, Barbados, and Grenada, Saint Vincent and the Grenadines has only had an international airport since 2017. And still, many visitors arrive to these tropical islands via sailboat, private yacht, or ferry.
More affordable ports of call include Union, Bequia, and Mayreau, but high rollers tend to stay at exclusive resorts in Canouan or on the privately-owned island of Mustique. Wherever you end up, you'll enjoy pearl-colored or black-sand volcanic beaches, pristine aqua waters, abundant ocean life, and plenty of local rum punch.
Saint Vincent is the main island in this Anglo-Caribbean chain of 32 islands. The total landmass of all the islands is only about 150 square miles, and many individual islands are uninhabited and unspoiled. It's no surprise, then, that most visitors (when not soaking up sun on the beach) spend their vacation days here sailing, fishing, diving, and snorkeling. Fun fact: This tropical paradise is also the backdrop for the Pirates of the Caribbean film franchise.
Tonga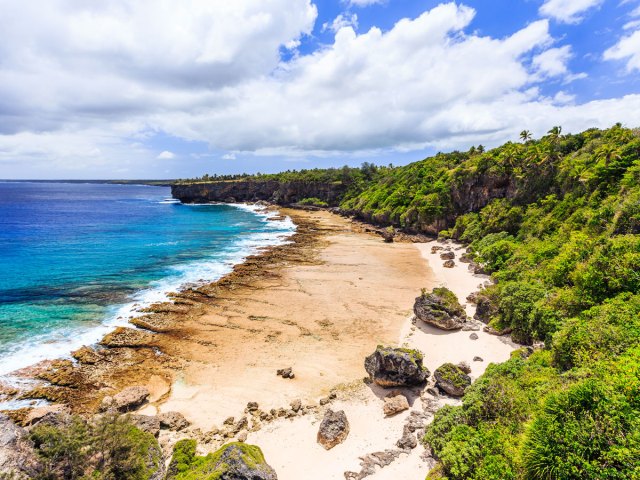 The Kingdom of Tonga, a nation of over 170 islands in the South Pacific, might be best known for its uncrowded beaches and warm hospitality. Together, these characteristics ensure an authentic island experience.
To get a true taste of Tongan culture, participating in a Tongan feast is a must. These luau-like gatherings include traditional dances and ritual performances. And then there's the food itself: dishes served on trays made from coconut fronds, including spit-roasted pig, raw fish cured in lemon juice and coconut milk, steamed octopus and seafood, and local fruits and vegetables such as breadfruit, plantains, cassava, and taro.
Beyond feasting, the islands offer incredible beaches and inlets for relaxing and exploring. Look for flying foxes and abundant marine life. From July through October, it's even possible to swim in waters crowded with migrating humpback whales. Portions of the coastline, especially on the island of Tongatapu, feature stunning eruptions of seawater exploding from hollow channels of craggy lava rock. These formations were established over thousands of years due to volcanic activity.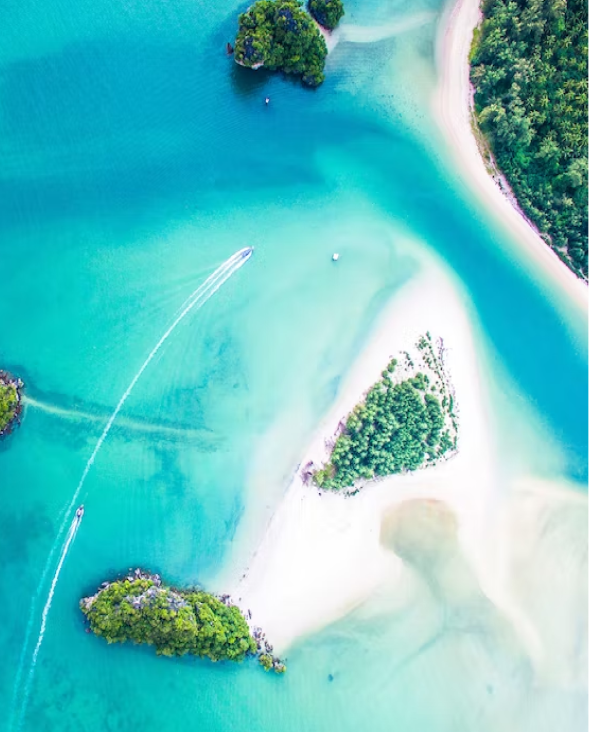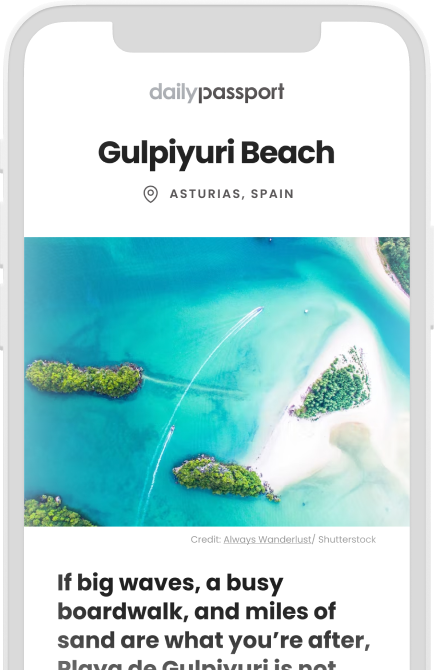 The world is waiting.
Daily Passport is your ticket to the four corners of the earth. Start exploring today.
Please enter valid email.
By subscribing you are agreeing to our Privacy Policy and Terms of Use.