Despite the best efforts, buildings with long and interesting histories sometimes fall into despair and abandonment. But fortunately, many of these storied places have been given a new lease on life. From a Dutch church-turned-bookstore to a Beaux-Arts railway station that's transformed into a world-renowned art museum, these are eight fascinating tourist sites that were originally constructed for different purposes.
Boekhandel Dominicanen – Maastricht, The Netherlands
Boekhandel Dominicanen is a popular independent bookstore on a cobblestone street in Maastricht's picturesque city center — but its walls weren't always covered by books. The store originally opened in the 13th century as a Dominican church, and ecclesiastical activities continued until 1796, when the church began to be used as a stable and exhibition space.
A plan was hatched in 2005 to return the landmark to its former glory following decades of neglect. The original stained-glass windows, vaults, frescos, and a 700-year-old secco painting were all restored. Then, a modern, two-story steel book tower was added. Nowadays, the store receives roughly 700,000 annual visitors who come to peruse around 50,000 books, order coffee at the café, and bask in the celestial ambience.
El Ateneo Grand Splendid – Buenos Aires, Argentina
El Ateneo Grand Splendid is another example of a bookstore that has given new life to a historic landmark. The one-of-a-kind shop opened in 2000, but the building's history dates back to 1919, when it was known as the Teatro Grand Splendid. For about a decade after opening, the theater was an esteemed venue for ballet, opera, and variety performances. It welcomed tango singers such as Carlos Gardel and Ignacio Corsini to its stage, and it had its own radio station and recording studio, the latter of which was responsible for some of the earliest tango recordings.
In 1929, the theater became a cinema and was the first place in Argentina to screen sound films. Fast forward to today, and the shop maintains its opulent theater decor. Exquisite frescoes, friezes, and sculptures adorn the balconies and ceiling. Visitors are welcome to browse through thousands of books while sitting in the theater's boxes and on the stage café.
Haus des Meeres – Vienna, Austria
After the RAF Bomber Command launched air raids on Berlin in 1940, Adolf Hitler sought a way to protect his cities. Consequently, he ordered the construction of anti-aircraft gun blockhouses called flak towers. Many were demolished after the end of World War II, but some remained as stark reminders of a bygone era.
One such example stands in Vienna's Esterhazy Park. This imposing concrete structure rises 154 feet above the park's leafy gardens. Since 1957, it has been the venue for the Haus de Meeres Aqua Terra Zoo. Nine floors were added to the tower's original two to create an aquarium home to birds, crocodiles, fish, monkeys, and snakes. It also houses an exhibition about the tower's wartime history, a panoramic observation deck, and a 98-foot-high exterior climbing wall.
Landschaftspark – Duisburg, Germany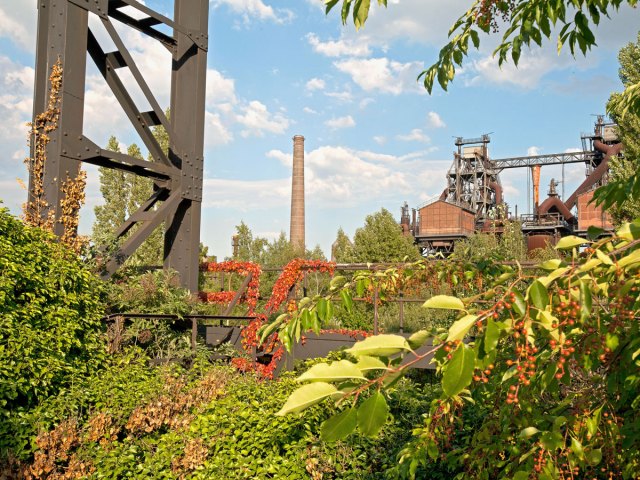 Landschaftspark, which is German for "Landscape Park," is a paradise for cultural, leisure, and sporting activities. This isn't your average urban city park, however. It occupies nearly 445 acres of an ironworks site that was abandoned in 1985. Award-winning landscape architect Peter Latz won a competition to redevelop the area. Rather than tear down the arresting structures, Latz chose to use them creatively and honor the region's industrial heritage.
The old casthouse is now an abseiling course, the ore deposit bunker is a climbing wall, and the gasometer is Europe's largest indoor scuba diving pool. The park is also home to biking and walking trails, playgrounds, a performance stage, and bird's-eye views from the summit of a blast furnace. Those who visit in the evening get to see the ironworks glimmer beneath a light installation.
Musée d'Orsay – Paris, France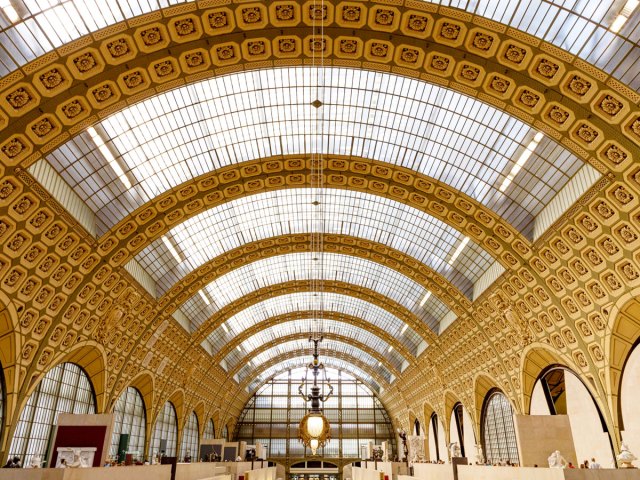 Art lovers delight in the displays of 19th- and 20th-century European art at the Musée d'Orsay, which houses masterpieces by artists including Claude Monet, Edgar Degas, Paul Cézanne, and Vincent van Gogh. But the museum is also notable for its historical, grandiose Beaux-Arts building. Inaugurated for the 1900 Paris Exhibition, the building operated as the Gare d'Orsay railway terminal until 1939, when advances in train technology led to the decommission of the terminal.
Almost half a century would pass before the opening of the museum. In between, the obsolete station was a wartime mailing center, the place where Charles de Gaulle announced his return to politics, and a filming location for Orson Welles' drama and mystery movie The Trial.
Seoullu 7017 – Seoul, South Korea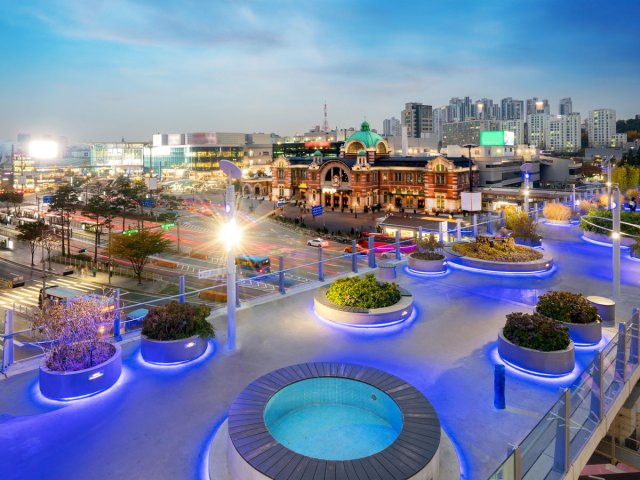 Pedestrians in downtown Seoul benefit from intimate encounters with nature amid the city's skyscrapers at Seoullu 7017 sky garden. This 0.6-mile raised walkway is an ever-changing arboretum decorated with roughly 24,000 flower, shrub, and tree species. Plants are exhibited in alphabetical order and change with the seasons. Alongside gardens and lily ponds are cafés, a children's theater, play areas, a public foot bath, and shops.
The sky garden was unveiled in 2017, but for the 47 years prior it was an overpass of a downtown highway. It's part of a plan to make Seoul a greener and friendlier city. And it isn't the first time the city has turned a thoroughfare into a public recreation space. In 2005, an elevated highway was removed in order to reopen the 6.8-mile-long Cheonggyecheon Stream.
Tate Modern – London, England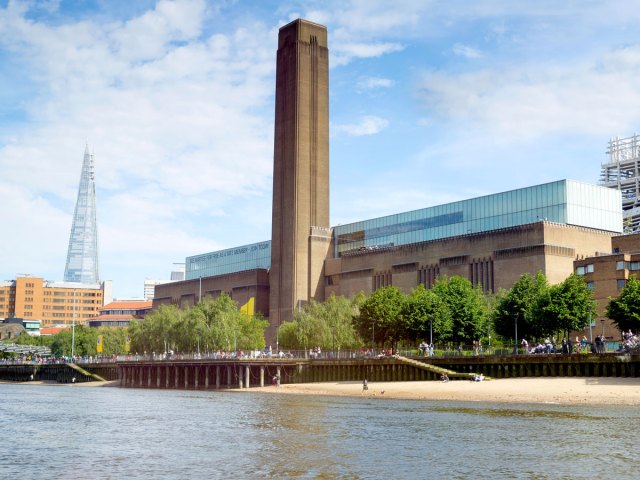 If not for the sign, you might not expect the building of the Tate Modern to be home to one of the United Kingdom's finest modern art collections. Overlooking the River Thames from London's South Bank, the monstrous, brick-clad landmark is the former site of the Bankside Power Station. The man responsible for the building was Sir Giles Gilbert Scott, who also designed Battersea Power Station and Waterloo Bridge. From 1947 to 1989, the power station generated electricity for the city and was a training center for engineering apprentices.
In 1994, the Tate Gallery announced its takeover of the site for a new contemporary and modern art gallery. Architects created a huge exhibition space by stripping the building back to its steel-and-brick shell and adding a rooftop light box. Today natural light illuminates a collection of masterpieces by Dali, Picasso, and Warhol, among others.
Tequendama Falls Museum – San Antonio del Tequendama, Colombia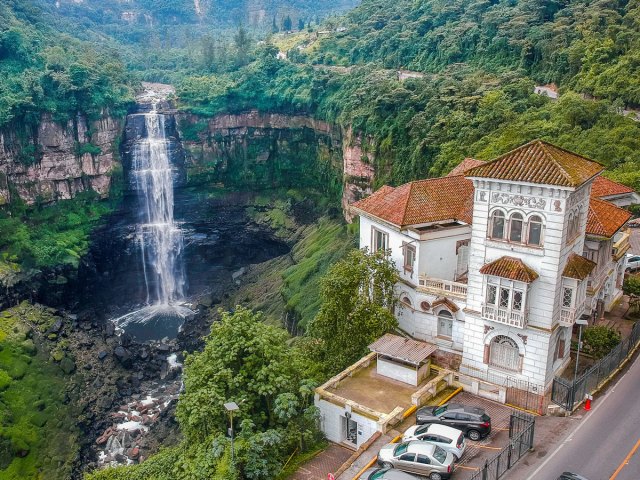 The Tequendama Falls Museum occupies a luxuriant, French-style mansion perched on a clifftop above the Bogotá River. Revered for its uninterrupted views of the 433-foot Tequendama Falls, the museum features exhibitions about Colombia's biodiversity, cultures, and history. Travel back in time to the early 20th century, however, and life here was somewhat different.
In 1923, a mansion-like train station was built to celebrate the 1920s affluence of Colombian high society. It operated as the Hotel del Salto from 1928 and was the scene of decadent banquets and parties. In 2016, plans to transform the train station went underway, but there are still traces of its glamorous past. Ghostly apparitions have shrouded the landmark in mystery for many years. Local lore states that the Muisca tribespeople jumped from the waterfall to flee from the Spanish in the 1500s. Some say that the voices of their spirits continue to resonate around the museum and falls.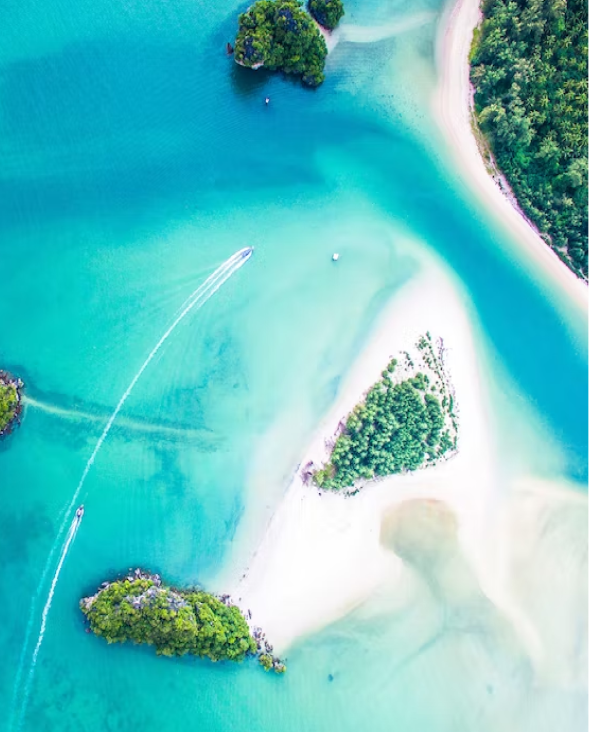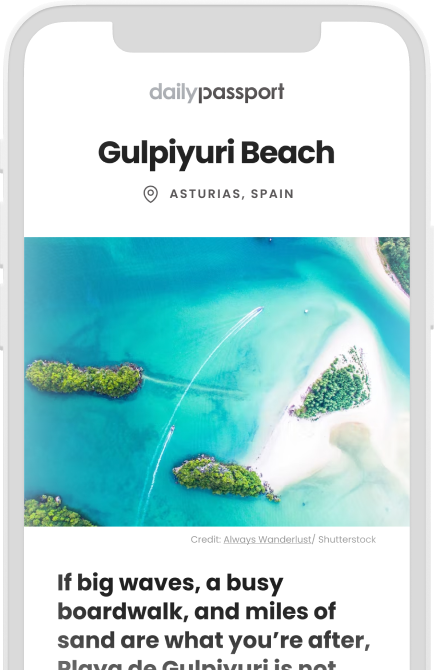 The world is waiting.
Daily Passport is your ticket to the four corners of the earth. Start exploring today.
Please enter valid email.
By subscribing you are agreeing to our Privacy Policy and Terms of Use.