Vacations are about getting away from it all, and sometimes, to really get away, we need to go where the roads end. Consider travel to places where driving isn't even an option. Indeed, automobiles are banned in more places across the U.S. — islands and other remote areas — than you might think. Here are seven of the most unique spots where cars and other motorized vehicles are not allowed.
Fire Island, New York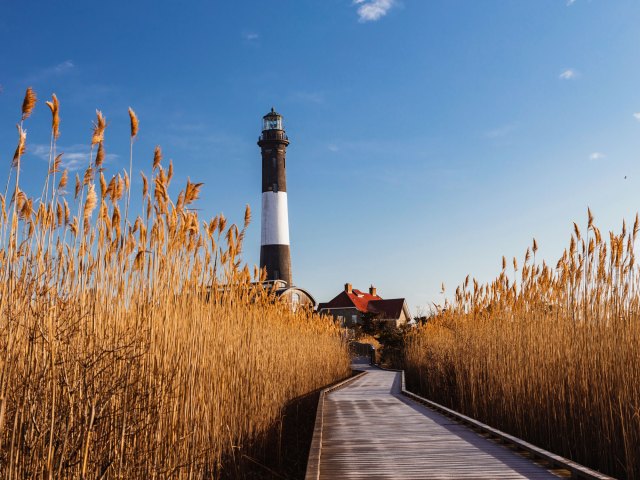 When the hum of traffic and crowded sidewalks get to be too much, in-the-know New Yorkers escape to Fire Island. The largest of a group of barrier islands running parallel to Long Island, Fire Island is accessible by seaplanes and daily ferries, which shuttle back and forth across the bay. Since 1964, most of the island has fallen under the protection of the Fire Island National Seashore, which means it's largely off-limits to cars and there are no paved public roads.
Swimmers, surfers, and anglers flock to Robert Moses State Park, which boasts a five-mile-long sandy beach. To the east of the beach, you'll find an iconic lighthouse that dates to 1858. Climb the 182 steps to the top and on a clear day, you'll be able to see the New York City skyline in the distance. That's not all: For about 50 years, Cherry Grove and Fire Island Pines have long been a favorite with the LGBTQ+ community.
Monhegan, Maine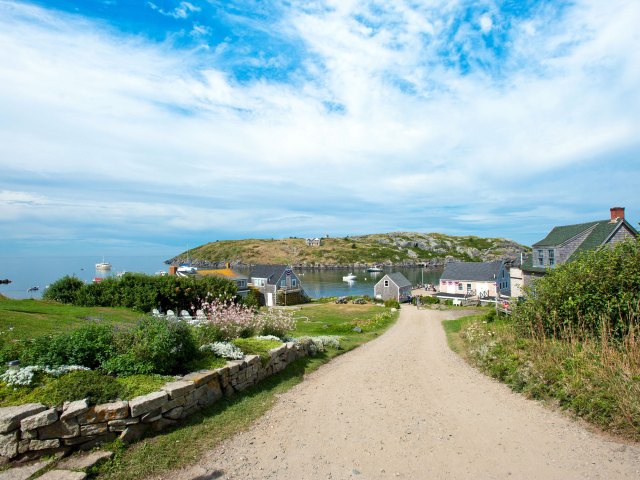 The island of Monhegan in Maine lies 10 miles off the coast of the mainland. To preserve its tranquil atmosphere, cars are banned, though local businesses are allowed a truck if they need one, which is good news for overnighters carrying luggage. Most of the island is protected as a nature preserve, and there are miles of scenic trails that wind through forests and meadows. They lead to isolated headlands and coves, rewarding hikers with breathtaking views of the Atlantic Ocean.
Sunrises and sunsets are spectacular, and the island is even located far enough north that you might catch a glimpse of the aurora borealis. Wildlife is another draw for tourists. It's common to see harbor seals, migratory birds, and sometimes even whales. History buffs should take a walk to Lobster Cove at the south end of Monhegan where the D.T. Sheridan was shipwrecked in thick fog over 70 years ago.
Halibut Cove, Alaska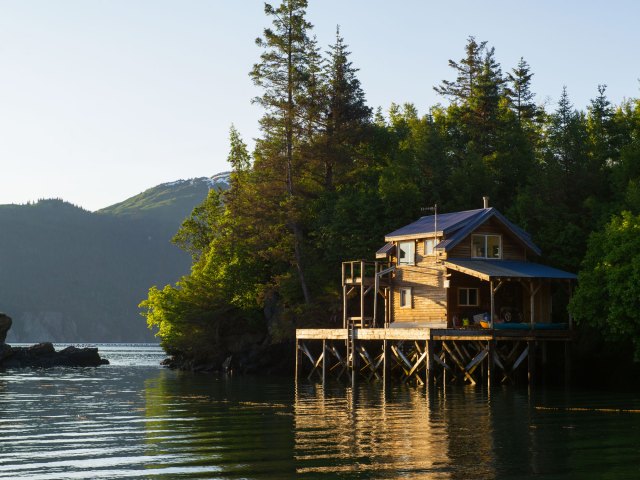 Road access would be problematic in Halibut Cove, Alaska, where many homes are built on stilts right on the water. The town even has a floating post office. Boardwalks replace asphalt at this gem of a spot, which packs a lot into eight square miles. Halibut Cove forms part of Kachemak Bay State Park and visitors can expect a warm welcome from this tight-knit community. Halibut Cove was once home to 42 herring salteries, but today you're more likely to encounter art galleries around town.
If you plan on driving to the area, a car will get you as far as the city of Homer, but you'll need to hop on a ferry for the final leg of your journey. When you dock, switch boats and take a cruise out to Homer Spit and Gull Island. In season, you will spot nesting seabirds like puffins, cormorants, and kittiwakes, plus sea otters, harbor seals, porpoises, and whales. Grewingk Glacier is another popular excursion. When you're done strolling around town, boating, or beachcombing, make sure you treat yourself to freshly caught seafood.
Bald Head Island, North Carolina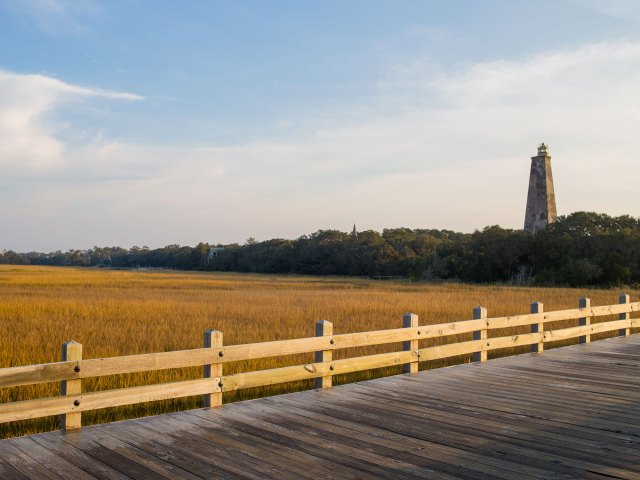 The ferry ride across the two-mile-wide Cape Fear River takes just 20 minutes, but that's far enough to leave the stresses of the mainland behind. The island has a rich history. During the Revolutionary War, it housed a British hospital and fort, while Confederate gun emplacements are a legacy of the Civil War. Learn more on a golf buggy tour led by the Old Baldy Foundation. Explore the stories behind the founding of the Cape Fear Light (the oldest in the state), the pirates who fought the Battle of the Sandbar, and wild pig hunters in the 20th century.
Outdoorsy types will be equally at home. Bald Head Island offers opportunities for stand-up paddle boarding, kayaking, kiteboarding, fishing, surfing, and cycling. In summer, take a walk with the Bald Head Island Conservancy to see loggerhead sea turtles lay their eggs. Turtle walks run from June through to August.
Mackinac Island, Michigan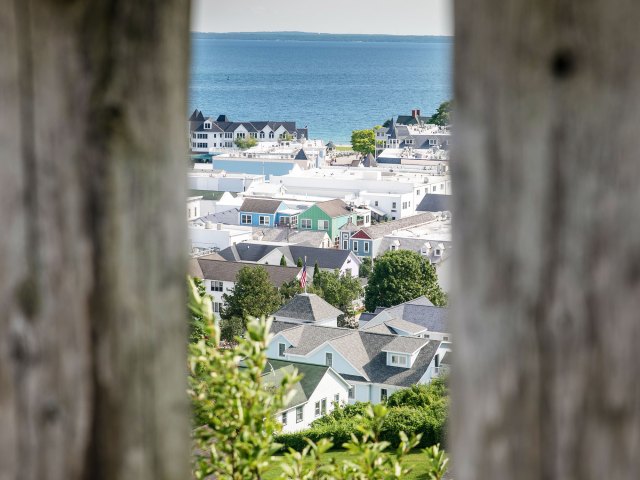 You won't find any motorized vehicles on Mackinac Island. When automobiles first arrived at this vacation spot on Lake Huron, local carriage owners protested that they scared their horses. Since then, the closest thing you'll find to a car is a snowmobile, though emergency vehicles and snowplows are also exempt from the ban. Fortunately, it's easy to get around on foot — particularly if you plan to taste the famously delicious Mackinac fudge. Walk off those extra calories by taking in some of Michigan's most glorious scenery and ticking off landforms such as Arch Rock and Sugar Loaf.
In fact, Mackinac Island was once America's first national park. Former President Ulysses S. Grant signed the order to create a national park on the island in 1875; it was preserved as a national park for 20 years until it was redesignated as a state park. To fully appreciate your surroundings, hike up to Fort Mackinac — the views are splendid from the top.
Tangier Island, Virginia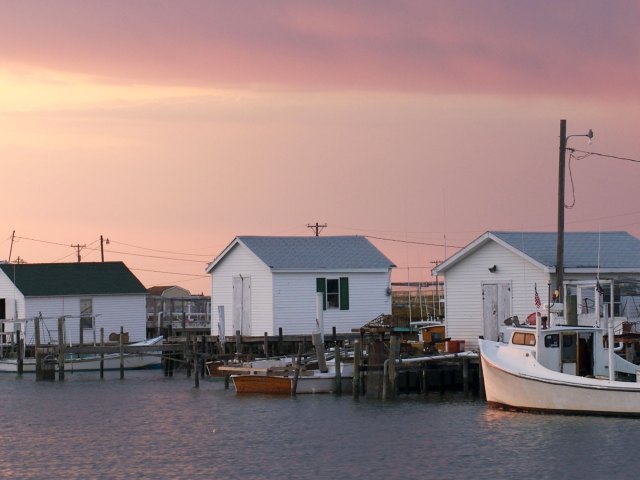 Marshland and tidal creeks characterize this beautiful island in the middle of Chesapeake Bay. Tangier Island is largely car-free, with residents and visitors generally opting for golf carts or bicycles for transportation. Water trails are home to blue herons, osprey, saltwater snails, and fiddler crabs.
Tangier is isolated and unique, and locals even have their own accent. This idiosyncratic form of speech harks back to the days of the early British settlers; words like "ort" (ought) and "yorn" (yours) could be equally at home in the English counties of Devon and Cornwall, where many of them came from. These days, the distinctiveness of the island's language and culture is as much under threat as the land is from erosion by the sea — the highest point of Tangier Island is only four feet above sea level.
Supai, Arizona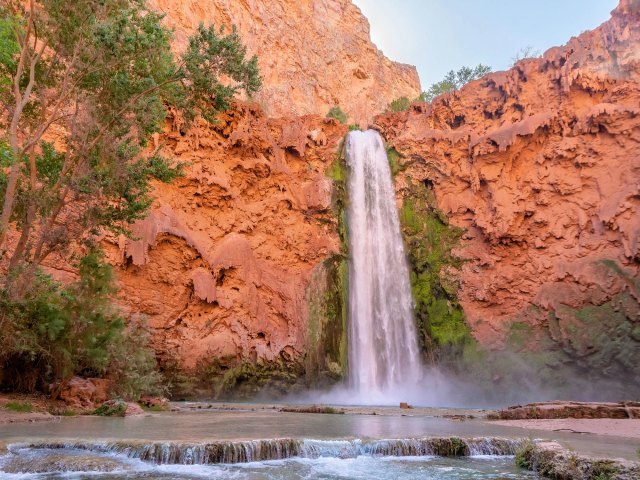 The city of Supai, Arizona, is located eight miles from the nearest road. If you want to reach the town, you've got a choice between a horse or your own two feet — unless you have a helicopter. As the main settlement for the Havasupai Indian Reservation, Supai is the only place in the U.S. where mail is still transported by mule train. If all that sounds like quite an effort, that's the point. The Havasupai Tribe administers the land and imposes strict controls on access to ensure the fragile environment is protected.
But the reward for the long hike is worth it, since Supai is home to some of the most epic scenery in the country, with towering waterfalls that cascade over terracotta rock faces into dazzling turquoise pools. Havasu Falls is the photogenic headliner, but those in the know target Mooney Falls. This 200-foot-tall waterfall requires a tricky descent requiring chains and ladders, but if you can make it safely down, you won't regret it. Other trails lead to the often-overlooked but similarly jaw-dropping Beaver Falls and Navajo Falls. Who needs a car when your walking boots will unlock a landscape this awesome?
Featured image credit: Matt Grimaldi/Shutterstock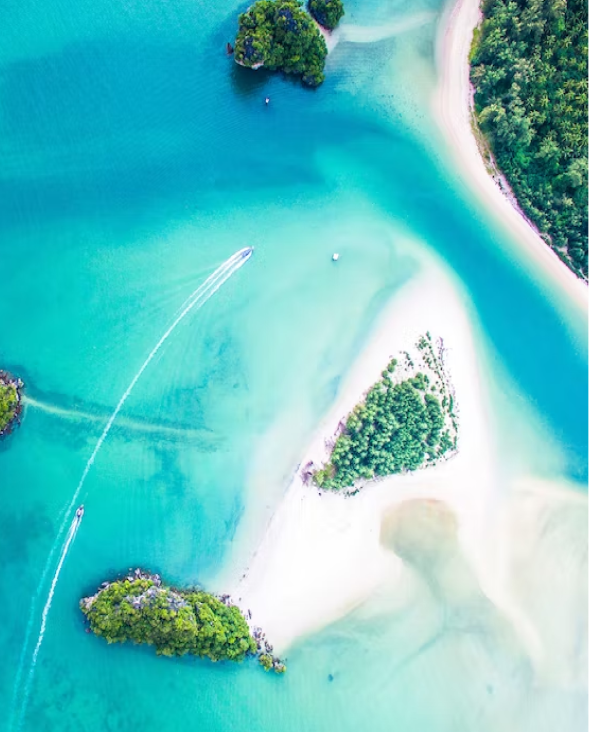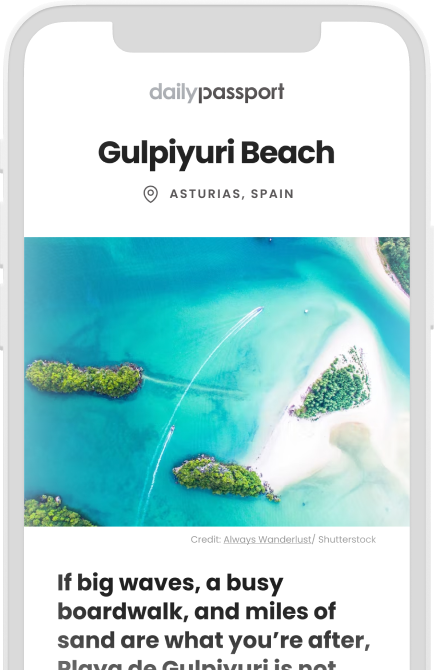 The world is waiting.
Daily Passport is your ticket to the four corners of the earth. Start exploring today.
Please enter valid email.
By subscribing you are agreeing to our Privacy Policy and Terms of Use.