When most people think about America's parks, they think of places like Yellowstone and Yosemite, but there are many state parks that can rival even some of the best national parks. The U.S. is home to more than 6,600 state park sites which protect over 14 million acres of diverse landscapes, from arid deserts to coastal forests and soaring mountains. If you were to explore one every day, it would take you over 18 years to see every state park. Don't know where to start? Check out these eight standout state parks around the country and the features that make them well worth the visit.
Caddo Lake State Park – Texas
One of the rare state parks made up of more water than land, East Texas' Caddo Lake State Park takes its name from a 26,000-acre lake with a large cypress grove rising out of its dark waters. The scenery is even more eerie in fall, after the trees have shed their leaves and appear bald. The short stumps you'll see poking up through the water's surface are called cypress "knees," which are above-ground extensions of bald cypress root systems. This is the world's largest intact cypress forest — and one of the country's few forests that are better explored by boat than on foot.
Chugach State Park – Alaska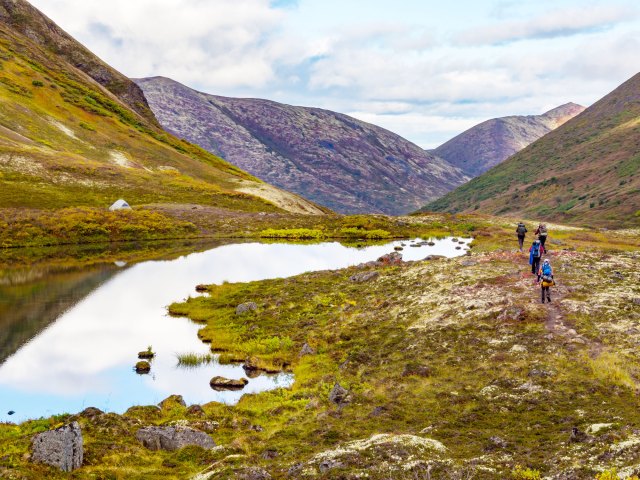 Alaska is home to the largest state park system in the U.S., covering over 3.3 million acres, and Chugach State Park sits just beyond the foothills at the edge of Alaska's largest city, Anchorage. Located about a 25-minute drive from downtown, Chugach covers 773 square miles, which also makes it the country's largest urban park. The wildlife-rich habitat features animals such as black and brown bears, moose, lynx, foxes, mountain goats, wolves, Dall sheep, river otters, and beavers. The park is also known for its recreational activities, including fishing, hiking, mountain biking, horseback riding, ATV riding, snowmobiling, and camping.
Custer State Park – South Dakota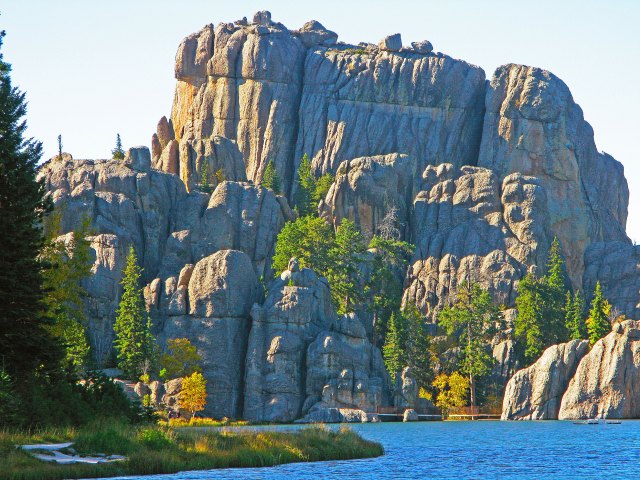 Many visitors come to Custer State Park — covering over 70,000 acres in South Dakota's Black Hills — to swim, paddle boat, fish, or simply admire the view of the incredibly picturesque Lake Sylvan. However, the park is perhaps best known for its herd of approximately 1,500 free-ranging bison, one of the world's largest bison herds. Drive the 18-mile Wildlife Loop Road, and there is a good chance you'll come to a halt when bison cross in front of you. Watch out for wild turkey, deer, elk, pronghorn antelope, bighorn sheep, and mountain goats, too.
Humboldt Redwoods State Park – California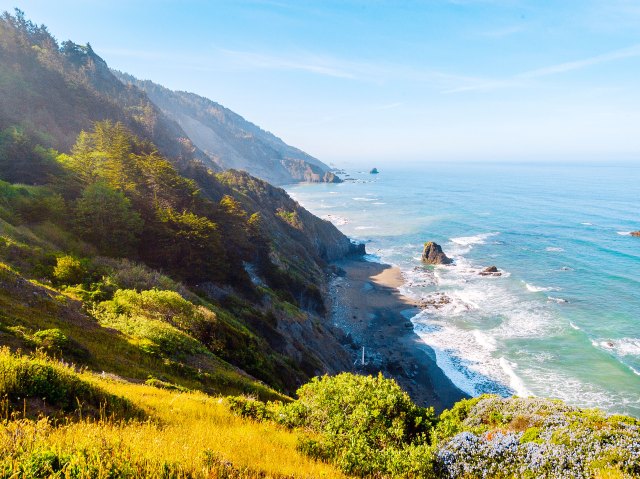 There are only a handful of places on the planet where you can see redwood trees, the world's tallest and largest trees, and Northern California's Humboldt Redwoods State Park is one of them. The 53,000-acre park is home to the Avenue of the Giants, which features the world's largest old-growth contiguous redwood forest. Visitors can drive along the 31-mile roadway to explore the park and gaze up at the soaring trees. Just off the famous avenue is Founder's Grove, where you can marvel at the Dyerville Giant. Once standing 362 feet tall, this was the tallest tree in the park before it fell in 1991. According to local lore, when it crashed, the ground moved the earth so much that it registered on a nearby seismograph.
Hot Springs State Park – Wyoming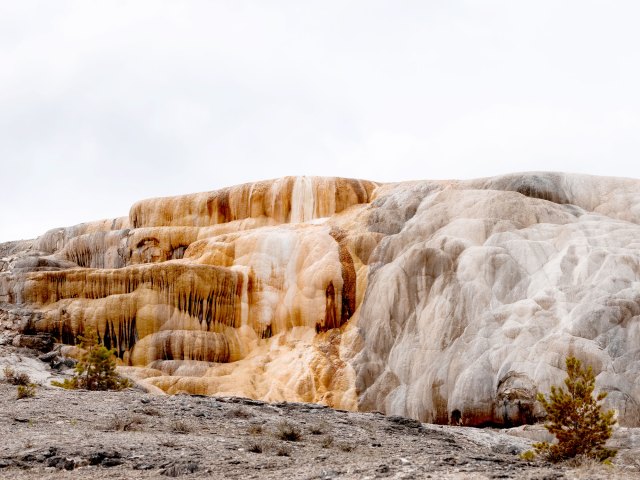 Located in the aptly named town of Thermopolis, Hot Springs State Park in Wyoming has long been famous for its healing waters. The area's renowned springs once attracted everything and everyone from dinosaurs and prehistoric peoples to Native American tribes and early pioneers. In the early 1900s, a sizable medical community was established in Thermopolis, using the hot springs to promote restoration. Thanks to a treaty signed by the Arapahoe and Shoshone tribes, which provided public access to the springs in 1896, visitors today can enjoy free 20-minute soaks — either indoors or out at the Wyoming State Bath House. There are many other notable features at the park to explore, including a swinging bridge.
Valley of Fire State Park – Nevada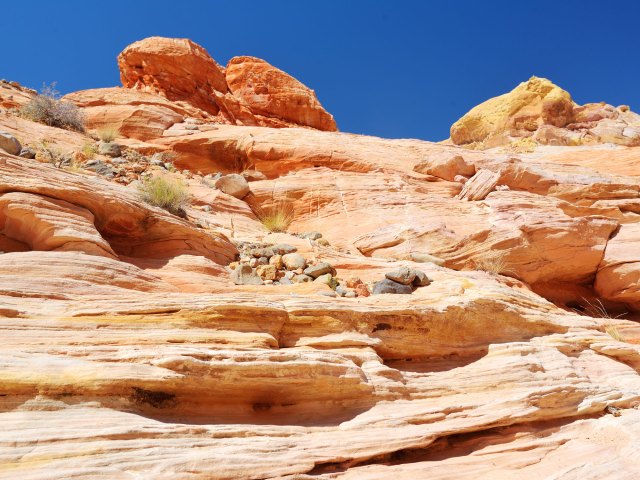 About 45 miles northeast of Las Vegas lies the otherworldly landscapes of Valley of Fire State Park. The area has been home to prehistoric civilizations since 300 BCE and is named for its stunning appearance at sunset — its sandstone outcroppings rise out of the Mojave Desert and turn a brilliant shade of red just before nightfall, making the entire valley look as if it's on fire. The 40,000-acre park is also home to ancient petrified trees and petroglyphs that date back over 2,000 years.
Pfeiffer Big Sur State Park – California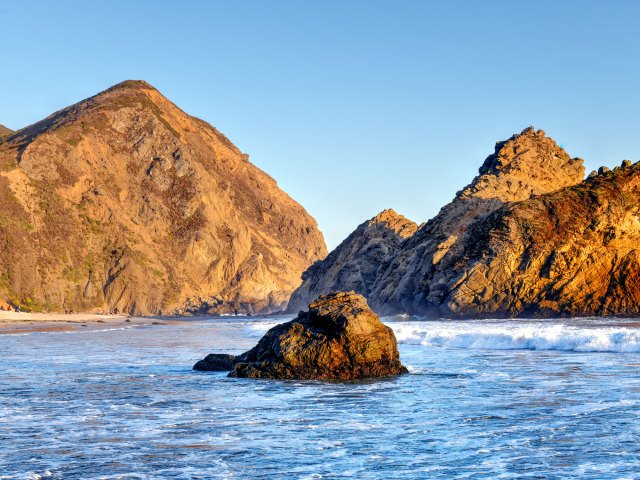 There are only a handful of purple sand beaches on the planet. Most are located in Canada, but you'll also find one in Pfeiffer Big Sur State Park, situated along California's famed Big Sur Coast. The phenomenon occurs thanks to the high concentration of manganese in the cliffs, which are eroded during rainstorms. Not all of the sand at Pfeiffer Big Sur Beach is purple, but visitors can see stunning swirls of deep purple along the north side of the beach near the tide pools. The phenomenon will be clearest after a recent rainstorm.
Grayson Highlands State Park – Virginia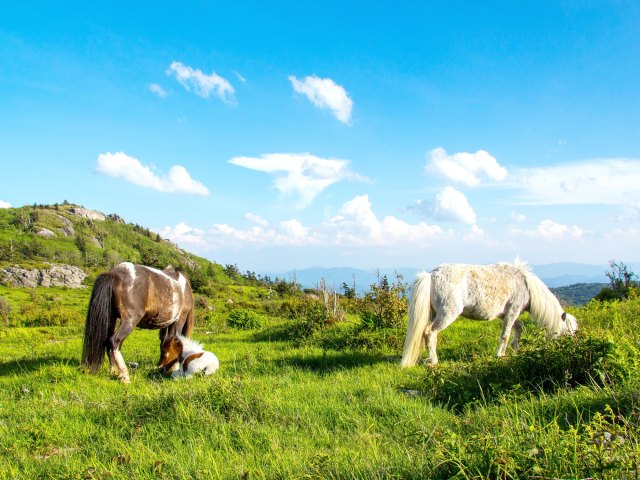 Many consider the Grayson Highlands ponies to be the highlight of Grayson Highlands State Park, located in southwestern Virginia near the North Carolina border. The thriving population of ponies, which each stand only about four feet tall, are believed to be descendants of the Chincoteague and Assateague horses that were released into the area in 1975 by the U.S. Forest Service. The best way to see them is by hiking the Rhododendron Trail from Massie Gap; it winds across Wilburn Ridge to Rhododendron Gap, where the ponies often frequent. The hike also provides a great opportunity for photos with breathtaking mountain peaks in the backdrop.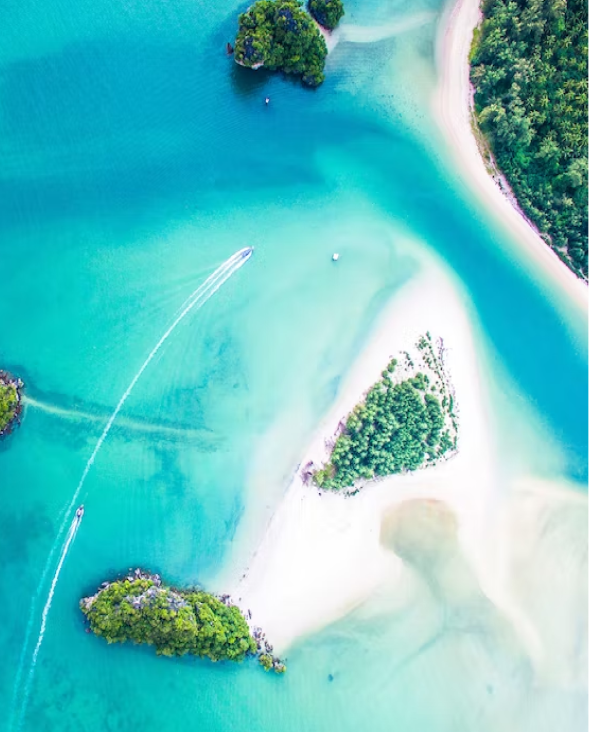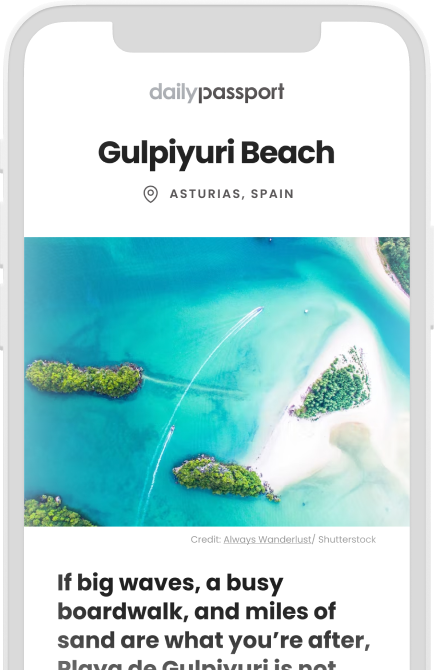 The world is waiting.
Daily Passport is your ticket to the four corners of the earth. Start exploring today.
Please enter valid email.
By subscribing you are agreeing to our Privacy Policy and Terms of Use.