From hot wings to brownies, the nation's most popular dishes all have an origin story. Often, where these foods were invented is just as important to the story as why they were invented. To learn more about the birthplace of America's favorite foods, check out these five U.S. cities that are famous for their culinary contributions.
Buffalo, New York – Buffalo Hot Wings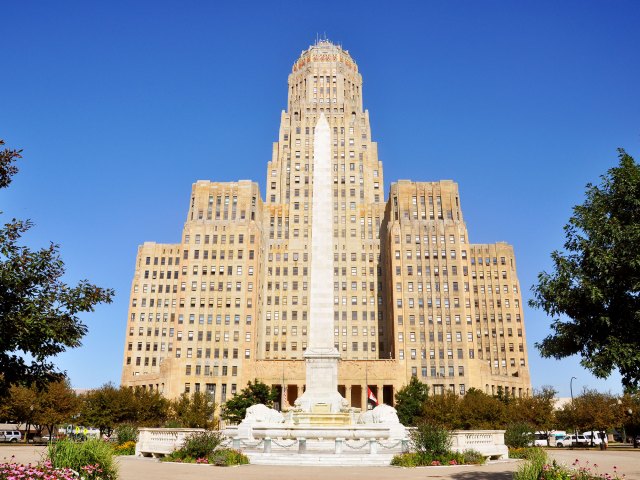 There's no dispute as to the birthplace of hot wings — this finger-licking food was invented in its namesake city of Buffalo, New York, in 1964. But there are two varying origin stories that explain how Teressa Bellissimo of the Anchor Bar created the iconic Super Bowl snack. Bellissimo's husband claimed the restaurant received the wrong shipment of chicken parts, forcing her to find a way to use up the unwanted chicken wings, while Bellissimo's son insisted she made it as a snack for his hungry teenage friends. Regardless, the result was the same — Bellissimo bathed the chicken wings in a flavorful sauce, served it with blue cheese and celery, and the rest was food history.
Today, the city of Buffalo remains proud of its signature dish. Food tours take travelers on a tasting journey of the city's hot wings, while also explaining how the dish shaped the city's history. There's also plenty more history to be found in and around Buffalo, including Old Fort Niagara, a Revolutionary War military site, Frank Lloyd Wright's Martin House, and the Theodore Roosevelt Inaugural Site.
Philadelphia, Pennsylvania – Philly Cheesesteak 
The iconic Philly cheesesteak dates back to 1930, when hot dog vendor Pat Olivieri was searching for a new dish to entice more customers. When Olivieri decided to serve grilled beef and onions in a toasted roll, word of his tasty creation spread quickly, and the simple sandwich eventually grew into Philadelphia's signature dish.
Since then, the Philly cheesesteak has evolved into a somewhat of an art form. Customers can order one wit mushrooms and onions (if you want to sound like a true local) and choose between American cheese, Provolone, or, what some purists prefer, Cheese Whiz. And of course, you'll have to pick a winner in the legendary cheesesteak rivalry: Pat's versus Geno's. No visit to Philadelphia is complete without a visit to one (or both) of these famous cheesesteak eateries, conveniently located on the same street corner of South 9th Street and Passyunk Avenue.
Once you've gotten your fill of cheesesteak, you can explore the City of Brotherly Love's many historic sites. Run up the steps of the Philadelphia Art Museum like Rocky did in the movies, snap a photo in front of the famed Liberty Bell or the iconic LOVE sculpture, or tour Independence Hall, where the Declaration of Independence was signed. Be sure to stroll through Longwood Gardens, a stunning 1,000-acre botanical garden showcasing 9,000 varieties of plants and flowers.
New Orleans, Louisiana – Oysters Rockefeller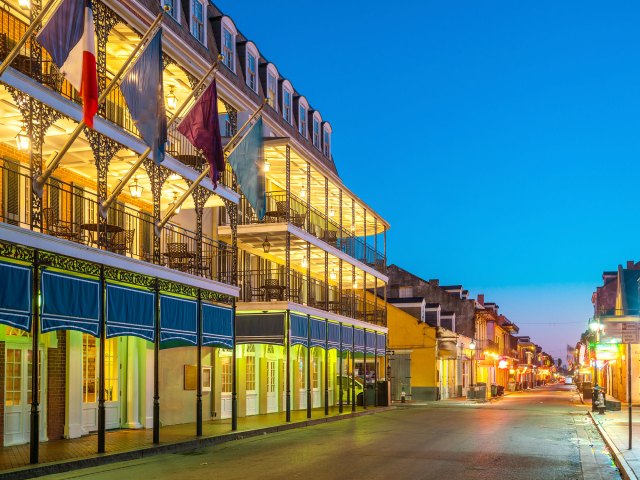 In the late 19th century, New Orleans chef Jules Alciatore created a new dish that would put his father's restaurant, Antoine's, on the map. At the time, escargot was popular throughout the Big Easy, but difficult to come by. To make up for the snail shortage, Jules coined oysters Rockefeller. Named after business magnate J.D. Rockefeller for its richness, the dish consisted of baked or broiled half-shell oysters, topped with a sauce of butter, herbs, and bread crumbs.
As one of the country's most historic restaurants, Antoine's remains a French Quarter institution, with its signature dish still prominent on the menu. While you're in the neighborhood, stroll down the lively Bourbon Street or visit the Historic New Orleans Collection for a deep dive into the city's multicultural history.
Music buffs can visit the New Orleans Jazz Museum to learn about the genre the city gave birth to, while art lovers can check out the New Orleans Museum of Art, featuring 40,000 pieces ranging from the Italian Renaissance to Georgia O'Keefe. And consider a stroll through City Park, a 1,300-acre green space filled with walking paths and live oaks dripping with moss.
San Francisco, California – Popsicles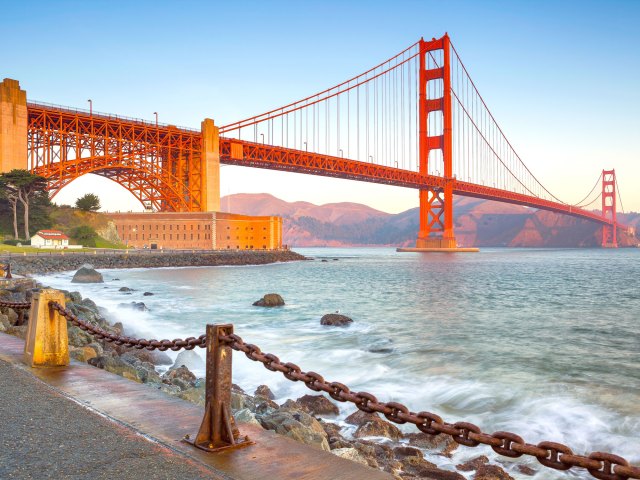 Considering its status as a beloved childhood summertime treat, it's only appropriate that this frozen confection was invented by an 11-year-old boy. In 1905, Frank Epperson unwittingly invented the popsicle by mixing a sugary powder concoction with water and leaving it out overnight. When he awoke the following day, the chilly Bay Area weather had caused the liquid to freeze, forcing Epperson to lick it up with a wooden stirrer. Pleased by his accidental creation, the "Epsicle" became popular with local kids, and as it spread nationwide, the "Epsicle" evolved into the "popsicle."
Today, San Francisco remains a food mecca for adventurous eaters like Epperson, with Mission burritos, Michelin-starred restaurants, and a historic Chinatown. For a post-meal stroll, the city is home to several beautiful parks, including the San Francisco Botanical Garden, the Japanese Tea Gardens, and the incredible Palace of Fine Arts. Don't miss a chance to get on the water, either by taking the ferry to Alcatraz Island — home to the country's most famous prison — a San Francisco Whale Tour to watch the humpbacks and blue whales on their annual migration.
Chicago, Illinois – Chocolate Fudge Brownies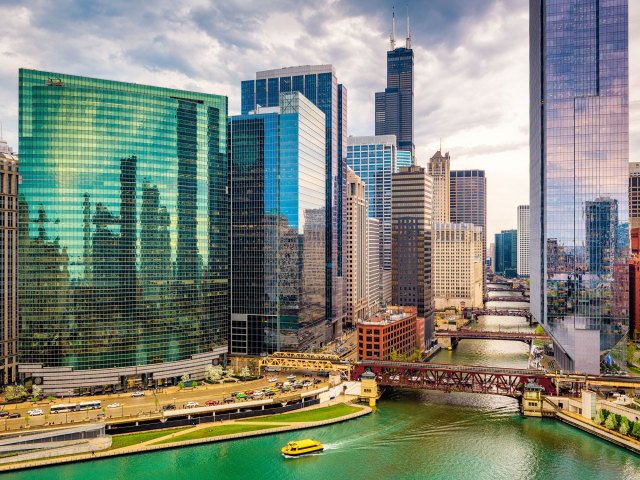 A visit to Chicago warrants a bite at one (or all) of the city's well-known food establishments: Lou Malnati's for a deep-dish pizza, Portillo's for an Italian beef sandwich, and Vienna Beef for a Chicago-style dog with mustard. But stopping by the historic Palmer House hotel for a fudge brownie isn't on most people's radars.
It should be — after all, the brownie was invented here in 1893. At the time, socialite Bertha Palmer was tasked with creating a dessert to fit in boxed lunches at the Women's Pavilion for the World's Columbian Exposition. She asked the hotel's pastry chefs for assistance, and before long, the chocolate fudge brownie was born (though it wasn't called a brownie until it appeared in cookbooks a few years later).
Today, the historic Palmer Hotel still makes and serves the original brownie recipe — a decadent fudge creation topped with walnuts and an apricot glaze. Fortunately, you can walk it off after. The hotel is located in the Chicago Loop, with many of the city's most popular sites within walking distance, including the Bean, the Art Institute of Chicago, and Navy Pier. Head south along the lakefront to check out the Shedd Aquarium and the Field Museum, companion attractions that teach visitors about the natural world.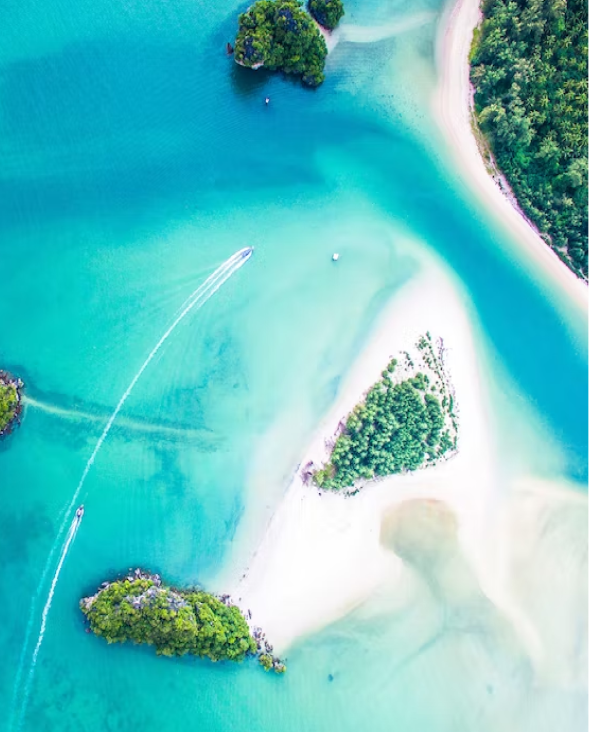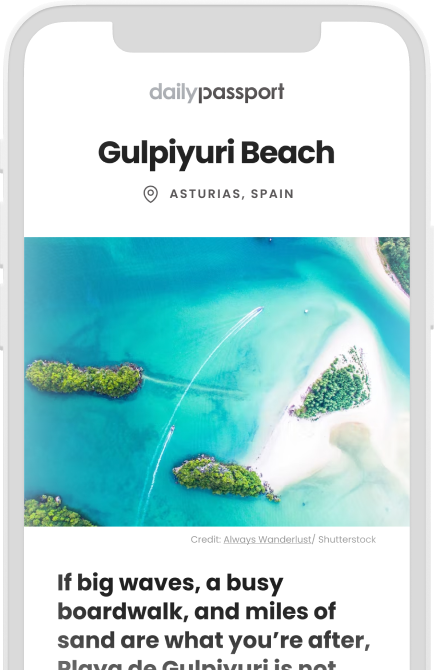 The world is waiting.
Daily Passport is your ticket to the four corners of the earth. Start exploring today.
Please enter valid email.
By subscribing you are agreeing to our Privacy Policy and Terms of Use.